Tony Cioffi


President, Lowe's Canada
Tony Cioffi joined Lowe's Canada in September 2016 as Senior Vice President, Finance (Group Financial Officer). In January 2018, he was promoted to Executive Vice President, taking on the additional responsibility of overseeing Real Estate and the network of RONA dealers for Lowe's Canada. He then served as Interim President of Lowe's Canada before being named Senior Vice-President, Stores, a position he held until his appointment as President in January 2022.
Tony began his career at KPMG and then went on to Reader's Digest Canada, eventually becoming President and CEO from 2007 to 2012. He was CFO at ADT Canada and had previously been Vice-President, Finance and Administration and Vice President, Operations at Bell Helicopter. He holds a Bachelor of Science from Concordia University and a degree in Accounting from McGill University. Tony obtained his Chartered Professional Accountant (CPA) designation in 1994.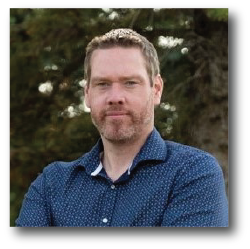 Eric Palmer


Vice President and General Manager, Sexton Group Ltd.
Eric joined Sexton Group Ltd. in January of 2015 as Product Manager. Through his first five years he held roles of increasing responsibility in the organization, including managing the marketing team and then moved into the role of Senior Manager of Purchasing. In February of 2020 Eric became the leader of the organization as Vice President and General Manager. In his current role, he holds responsibility to drive growth and to support member's success in their local markets.
Prior to joining Sexton Group, Eric was the Canadian Sales Operations Manager at JELD-WEN Windows and Doors.
Charles Grégoire-Béliveau
Vice President, Merchandising, BMR Group

Charles Grégoire-Béliveau has been working in the renovation and hardware industry for over a decade. As Vice President of Merchandising, he oversees all activities related to the merchandising and commercialization of the group's products. He joined BMR in 2016 as Director, Purchasing for Corporate Stores, where he led the merger of the purchasing, distribution, and corporate stores teams. In 2020 he was named Senior Director, Merchandising before getting this latest title.
Grégoire-Béliveau is also chairman of Éco-Peinture, an organization that regulates paint recycling in Quebec. He holds an MBA and a bachelor's degree in Business Administration from the Université du Québec à Montréal.
Doug Stephens
Founder, Retail Prophet
As the Founder of global consultancy Retail Prophet, Doug Stephens is one of the world's leading retail and consumer futurists—and a top global retail influencer. His books, The Retail Revival and Reengineering Retail, have predicted the transformation of retail in the post-digital world. Doug's research and insights help major organizations such as Johnson & Johnson, BMW, Citibank, Disney, and Google to understand exactly how trends in demographics, global economics, AI, and media are forever altering consumer-brand relationships.
In his newest title, Resurrecting Retail: The Future of Business in a Post-Pandemic World, he offers an essential roadmap for the industry, this time outlining how COVID-19 will shape retail and consumer behaviours long after the threat of the pandemic has passed.
Prior to founding Retail Prophet, Stephens spent 20 years in retail, holding senior international roles, including the leadership of one of New York City's most iconic retail chains. He is also the syndicated retail columnist for CBC Radio Canada and appears regularly on North American and international radio and television shows. Stephens' writing has been featured in The Wall Street Journal, Forbes, the National Post, The Globe and Mail, Chicago Tribune, Fortune Magazine, Business Insider, Business of Fashion, Daily Beast, and the Toronto Star.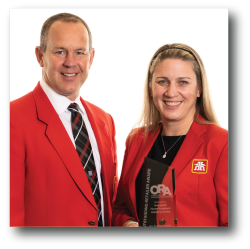 Rob & Joanne Lawrie
The LAWRIE GROUP of Home Hardware Stores
Husband-and-wife team Rob and Joanne Lawrie are the dynamic Owner/Operators of seven  Home Hardware, Home Hardware Building Centre and Home Furniture stores in southwestern Nova Scotia. From a single greenfield store in Annapolis Royal, N.S., founded in 1982 by Rob's parents, Beth and Robin Lawrie, The LAWRIE GROUP has expanded to become one of the most innovative and inspired home improvement groups in Atlantic Canada.
In 2021, Rob and Joanne's Annapolis Home Hardware Building Centre won both the Hardlines Outstanding Retailer Award in the category of Independent Spirit. (The award "recognizes a store that embodies a spirit of entrepreneurialism and connection with both its staff and the community it serves.") As well as Home Hardware's  "Proud of My Home Achievement Award" for the category of Atlantic Region's Best Home Hardware Building Centre 2021.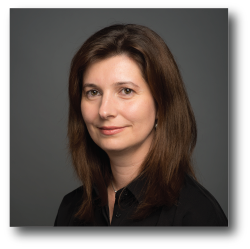 Zaida Fazlic
Vice President, People & Culture, Taiga Building Products Ltd.
In her lead HR role at Canada's largest distributor of building materials, Zaida Fazlic oversees the overall operations of the Human Resources and Payroll functions at Taiga. But she also focuses on people and talent development by creating programs and initiatives that actively support and encourage employees to grow, succeed, and accomplish their goals.
Fazlic began her career with Taiga in 2005, first as an Executive Assistant before pivoting into the world of real estate. There, she managed the development of a property in the heart of Richmond, B.C., that consisted of 704 residential units, a community centre, and a school. She returned to Taiga in 2018 in the HR department, where she was eventually promoted to her current role.
Fazlic obtained her Bachelor of Business Administration degree with a concentration in Human Resources in 2005 and recently graduated from the Executive MBA program at Simon Fraser University.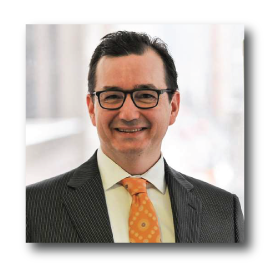 Peter Norman
Vice President & Chief Economist, Altus Group
Peter Norman is a well-known professional land Economist and Forecaster. As Vice President and Chief Economist at Altus Group, he is widely quoted in the Canadian media and a frequent expert witness on economic matters. He leads a national team of economic consultants advising private and public-sector organizations across Canada, providing economic intelligence and strategic information.
Peter has sat on the Executive Committee of the Toronto Association of Business and Economics, the Economic Research Committee of the Canadian Home Builders' Association, and is a member of both the Association of Ontario Land Economists and Lambda Alpha International, an honorary society for the advancement of land economics.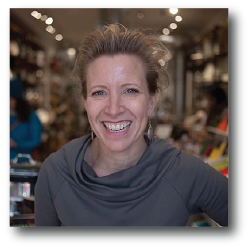 Alison Fletcher
Owner, Cookery
After a successful 19-year career in sales and marketing, working for some of Canada's biggest companies including Maple Leaf Foods, Tim Hortons, Weston Bakeries, and Burger, King, Alison Fletcher chose to go out on her own. Combining her passions for cooking and retail, she decided it was time to apply her business planning skills to a vision of her own.
Conceived and launched in 2014, Cookery is a specialty kitchenware store and cooking class studio. It has grown to three locations in Toronto and one in Montreal. Offering a beautiful collection of both heirloom and everyday cookware, kitchen tools, bakeware, barware, dinnerware, serving ware, and cookbooks, Cookery caters to passionate home cooks and cooking-inspired gift givers. The store offers cooking classes for both adults and children, helping with critical skill building and helping the local community pursue new adventures in the kitchen.