Thank you to our 2022 Sponsors
Title Sponsor

Taiga Building Products
Since 1973 Taiga has been committed to serving the building materials industry. With 15 distribution centres across Canada and three in the U.S., we have you covered. With a large product portfolio Taiga is able to supply an extensive variety of products including, but not limited to, pressure treated lumber, dimensional lumber, panels, engineered wood products, composite decking, exterior siding, flooring, insulation, and interior mouldings. Taiga is committed to advancing your business through innovative distribution strategies, excellent customer service and tremendous product offerings.
Introduced in 2021, TaigaNow is our first all-inclusive B2B ordering system that puts the Taiga warehouse at your fingertips. Keep on top of your transactions, your order history, and your deliveries wherever you are 24/7, anytime and anywhere.
Great people doing "Whatever it takes."  www.taigabuilding.com

Acceo
Management solutions and POS Software. ACCEO is your one stop shop for all management software needs of Canadian hardware stores, lumber yards, and garden centers. Our systems are designed for retailers and distributors owning one or more stores. We help simplify the complex management of small and large retail stores alike. Turn-key, flexible, reliable and secure, our solutions and services are designed to maximize efficiencies in your day-to-day operations. Talk to our experts or discover our solutions at www.acceorenovation.com.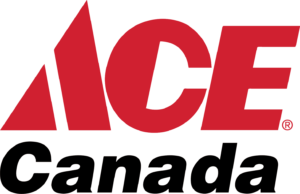 Ace Canada and Peavey Industries LP
Peavey Industries LP is the parent to two subsidiary corporate brands – Peavey Mart and MainStreet Hardware – with retail stores across the country. 'Canada's Largest Farm and Ranch Retailer' is proudly 100% Canadian and employee owned and gratified to have been serving their loyal customers since 1967. In March 2020, Peavey Industries acquired the Ace Canada brand adding both corporate stores and Ace-branded dealer stores to the PILP retail family. For further details about Peavey Industries LP and their brands, email marketing@peaveyindustries.com. www.peaveymart.com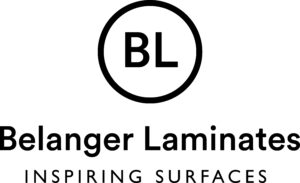 Belanger Laminates
Belanger Laminates has perfected the "stone slab" look and brought it to a higher level. It offers a beautiful, realistic, and durable alternative at a fraction of the cost. Belanger Laminates provides endless design possibilities and trendy profile options in laminated countertops, thereby raising laminate countertops to a whole new level. These allow you to really make your space your own!
Founded in Montreal in 1960, Belanger Laminates is the industry's leading manufacturer of post-formed countertops. Renowned for its design innovations, Belanger Laminates has become the largest post-former in Canada. Its dedicated employees produce superior quality products for kitchens, bathrooms, and the furniture industry. www.belanger-laminates.com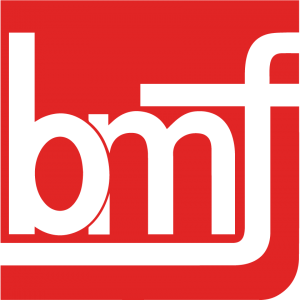 BMF 
BMF was founded in 2003 to help Independent Retailers renovate their stores. It has since grown to become a valued partner to dealers across North America as they seek to upgrade their stores to keep up with customer expectations.  Our retail partners have experienced average sales increases of 30 percent and paid back their investment in 12 to 18 months. Dealers with multiple locations have almost always gone on to renovate them all.
If you're an independent dealer planning to build a new store or renovate an existing one, BMF has all the expertise to walk you through the process, from design to installation. We ensure your new store is designed to maximize sales of all your core categories, including lumber and building materials. BMF's fixture systems make it easy to keep products in-stock, organized, and attractively displayed for maximum impact and ease of shopping. Custom millwork, signage, and displays elevate the overall look and feel of your store, boost your sales, and create the shopping environment that's right for your market. www.bmfonline.com

BMR Group
BMR Group is an affiliate of Sollio Cooperative Group that represents 300 home renovation centres and hardware stores in Quebec, Ontario, and the Maritimes. Annual retail sales for BMR Group members are estimated at $1.3 billion and some 8,000 employees work in bannered stores. BMR Group is the largest Quebec-owned player in the home renovation industry and operates under the BMR, La Shop BMR, Agrizone, and Potvin & Bouchard banners. www.bmr.ca

Cape Cod Wood Siding
Cape Cod Wood Siding, a Division of Marwood Ltd., specializes in pre-finished natural wood sidings, trims and color matched accessories. All of which are manufactured under one roof in a completely controlled environment ensuring superior quality every step of the way.
From traditional horizontal rabbeted bevel, to vertical board and batten or sleek modern Euro channel, we offer a wide range of siding options to complement your home's design and your personal taste. Color becomes an endless choice as well. Established favorites or current trends, any color is possible, all you have to do is choose. www.capecodsiding.com

CashierPRO
CashierPRO is a leading provider of Point-of-Sale/Inventory Management systems in Canada for small-to-mid size Retailers (from 1-20 users per site). In 2012, CashierPRO expanded and incorporated in the U.S., and now works with several major Buying Groups there as well. Our primary installations are in Hardware, Home Improvement, Farm, and Building Material dealers, but can be an excellent fit for many other retailers.
Whether an independent retailer or Buying Group focused, CashierPRO is an unbeatable combination of power, price, and easy-to-use features, without the need for expensive Fileservers or Hosting Fees. www.cashierpro.com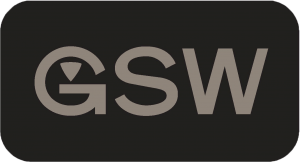 GSW
For more than 150 years, GSW has provided innovative products to Canadian homes, a claim few water heater brands can make. We continue to evolve and strive to provide the safest, most reliable, and energy-efficient water heaters available. We utilize our engineering facilities and labs to run robust testing procedures. These procedures help us to produce water heaters that are of the highest quality and advanced design.
GSW has more water heaters in Canadian homes than any other manufacturer. Our water heaters undergo extreme Canadian cold weather testing. We conduct numerous quality tests to ensure your water heaters will perform in even the harshest of winters. GSW is continuously recognized for their excellent value, efficiency, and reliability.
GSW—your preferred Canadian retail hardware water heater brand. www.gsw-wh.com/en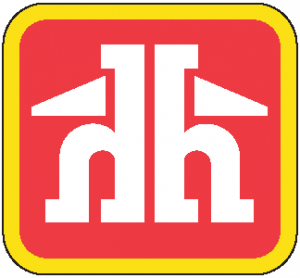 Home Hardware Stores Limited
Home Hardware Stores Limited is Canada's largest Dealer-owned hardware, lumber, building materials, and furniture home improvement retailer with close to 1,100 stores under the HomeHardware, Home Building Centre, Home Hardware Building Centre and Home Furniture banners. Founded in 1964 in rural St. Jacobs, Ontario, Home Hardware remains 100% Canadian owned and operated. Through the Home Hardware network, Dealer-Owners have extensive distribution and marketing capabilities as well as access to thousands of quality, brand name and private label products. Home Hardware Stores Limited has received designation as one of Canada's Best Brands and Best Managed Companies and is committed to helping Canadians with all of their project needs. More information about the company is available at www.homehardware.ca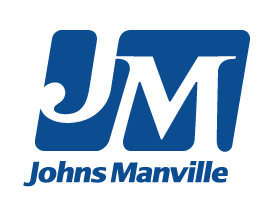 Johns Manville
Johns Manville is your single source for insulation in Canada. Our products include Formaldehyde free™ fibreglass insulation, closed-cell and open-cell spray foam, foam board, mineral wool and blow-in fibreglass insulation. When it comes to insulation projects ranging from large to small, you can count on Johns Manville for expertise and exceptional quality. www.jm.com
JR Tech Solutions Inc.
JRTech Solutions Inc. is the leading Electronic Shelf Label (ESL) provider and the largest distributor of Pricer ESL in North America, involved in over 900 store installations with 13 000 000 ESLs deployed since 2008. JRTech has the largest installation base of ESLs within the hardware industry with over 300 full-store installations. By moving beyond price automation, JRTech offers unique ESL features (Click & Collect, Put-to-light, Geolocation, ShelfVision) enabled by Pricer's infrared communication platform to help retailers fulfill their operations. With its ESL systems, Tagstrip™ mounting solutions and digital display technology, JRTech has led the charge in delivering a turnkey solution for digitalization and omnichannel capability.
www.jrtechsolutions.com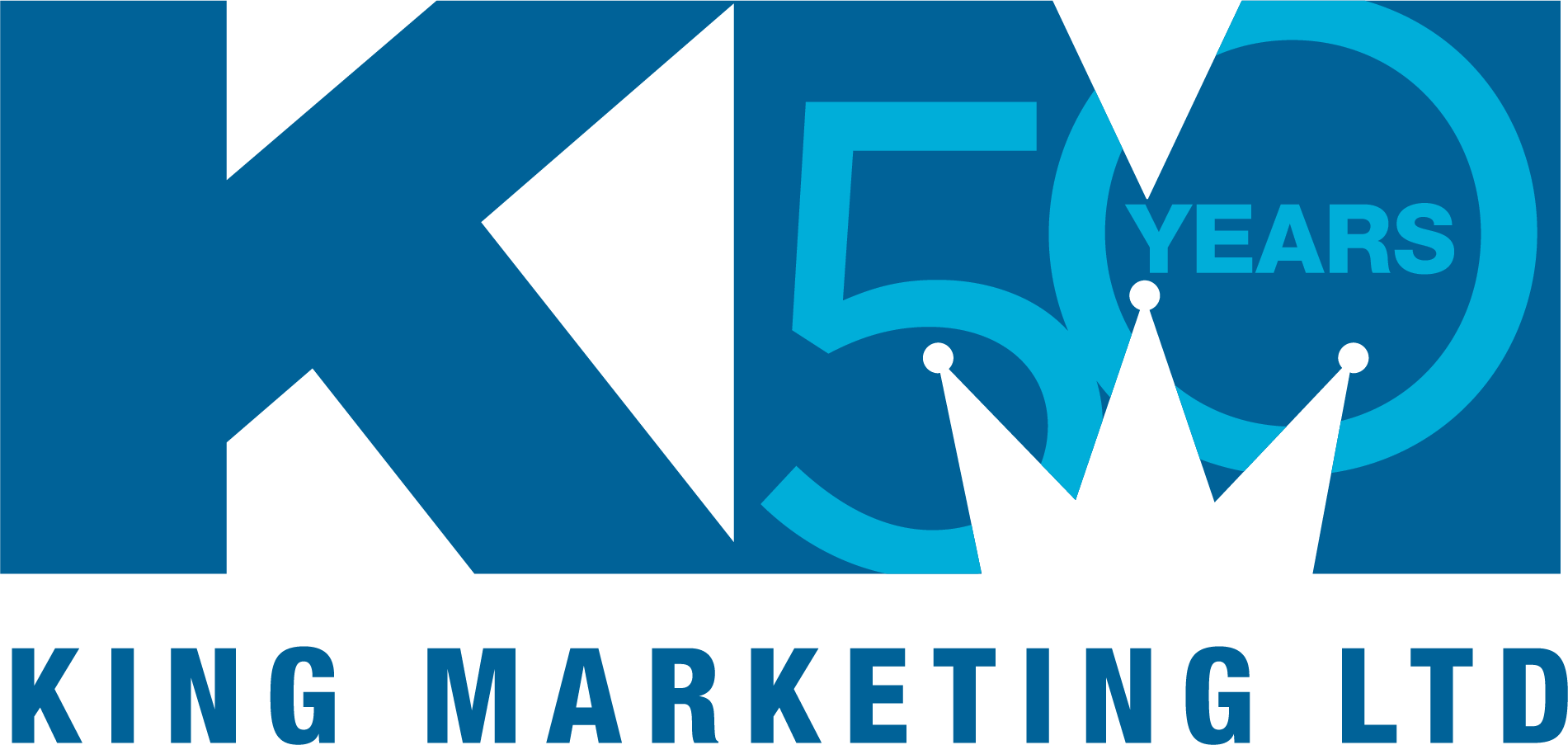 King Marketing
King Marketing is committed to be the only viable choice for manufacturers looking for exceptional representation across Canada in the Hardware, Home Improvement, Building Material and Light Industrial channels. King provides it's represented manufacturers with a powerful team of engaged, knowledgeable, and experienced representatives. At head office, distributor, and at the dealer store, King reps work at all levels to maximize sales opportunities. In addition, its national team of merchandisers provides value-added services to box stores and mass merchants, far beyond those services the stores own proprietary teams offer.
It has been proven that King reps will spend more dedicated face time in the stores than manufacturers who have their own fully employed sales teams. King is currently offering a "Free Sales or Service Trial" for any manufacturer wanting to try the agency model. www.kingmkt.com

Kohltech
Over the past 40 years, with the outstanding support of our family of employees, dealers, and loyal customers, Kohltech has grown to become a leading window and door brand across Canada and Northeastern United States.
We are committed to the highest standards of service to our customers, unrelenting pursuit of product innovation, and a lifelong passion for creating beautiful and functional windows and entrance systems.
Our energetic and focused team helps to crystallize your dreams and make your house feel like home. Your vision and our unwavering commitment to quality unite to create an end product that is truly outstanding. www.kohltech.com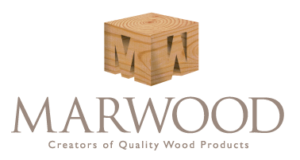 Marwood Ltd.
Marwood Ltd. is a value-added manufacturer and specialize in outdoor building products for residential, commercial and industrial construction industries. Residential/Commercial products include pressure treated deck components, lattice, fencing, dimensional lumber, wood siding and wood pellets. Industrial products include utility poles, marine piling, and wharf timbers.
Marwood knows wood, and we know how to maximize the value of wood. Each of our products are created to be leaders in their field. At Marwood, designing, producing and delivering the forest industry's best quality products is a goal we work at every day. www.marwood.com

Moen
Moen is a water experience company. We are known as the number one faucet brand in North America, however our work extends beyond tapping into emerging trends to design beautiful products for your kitchen and bath. Through our products, conservation commitments and emerging technology, we bring consumers thoughtful innovations – showers that that conserve water without sacrificing experiences; connected products that can lend insight to water use throughout your home and help detect and prevent leaks, and touchless technology to lessen spread of germs and add intuitive convenience in the kitchen. www.moen.ca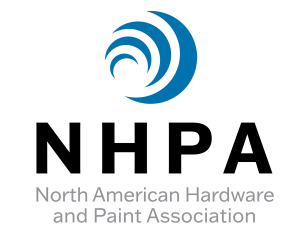 North American Hardware and Paint Association (NHPA)
The North American Hardware and Paint Association's mission is to help independent home improvement, paint, and decorating retailers, regardless of affiliations, become better and more profitable retailers. This not-for-profit organization serves the channel by providing retailers with educational resources, networking events, and industry research, and by acting as a collective voice for 40,000 independent retailers across the U.S. and Canada.
NHPA offers retailers hundreds of resources, including Hardware Retailing and Paint and Decorating Retailer magazines, online employee training, college-level leadership and management programs, several annual roundtables, conferences, recognition programs, research studies, and more. Learn more about the association and membership options by visiting www.yournhpa.org

National Hardware Show
T
Join us for the 2023 National Hardware Show, taking place Jan. 31 – Feb. 2 at the Las Vegas Convention Center! Discover the newest, most diverse range of products and learn about trends shaping the future of the hardware & home improvement market. The NHS experience unites and connects global industry professionals to help grow your business and network in a fun, productive environment. www.nationalhardwareshow.com

Orgill
Orgill is the world's largest independent hardlines distributor. Our privately owned company was founded in 1847 and is headquartered in Collierville, TN. Orgill serves more than 11,000 retail hardware stores, home centers, pro lumber dealers, and farm stores throughout the United States and Canada, and over 50 countries around the world. Orgill retailers have immediate access to more than 75,000 SKUs in each of its eight distribution centers. Drop Ship programs are available from the industry's leading manufacturers. More than 350 Orgill field representatives are strategically located throughout North America. These highly trained men and women work side by side with customers to help identify and address opportunities in the dealer's local market. At Orgill we know that our success depends on the success of our retailers. Every employee at Orgill is dedicated to accomplishing this goal. www.orgill.com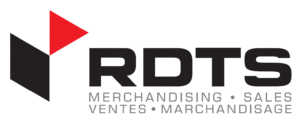 RDTS
RDTS is a leading and most trusted merchandising company with over 25 years of retail experience across many channels and industries in Canada and Europe. RDTS provides exceptional value-added merchandising, sales, auditing, and customized solutions to numerous national and international manufacturers and retailers. Our goal is to maximize the impact of your in-store marketing program while providing analytics and insights so you can adapt your strategy as needed. RDTS drives operational excellence by leveraging digital tools and providing frontline teams with the best digital reporting platform for communication, training, and task completion. To learn more about RDTS, visit www.rdts.ca.

Innovation runs deep at Regal Ideas. Over 30 years ago, the company opened its doors with one product line, Regal Aluminum Railing. Today, Regal ideas is the industry leader and has become the largest and most renown brand of aluminum railing in North America and around the globe.
From Inspiration and Innovation to Safety and Durability, Regal Ideas spends an extensive amount of time researching, developing and evolving it's product mix to bring innovative products that inspire homeowners, contractors and architects. www.regalideas.com

RONA
Created in 1939, RONA is a banner of Lowe's Canada, one of Canada's leading home improvement companies with its head office located in Boucherville, Quebec.
Spanning the entire country, RONA's vast network of more than 375 stores includes both corporate stores and independent affiliated dealers. Known for its large in-store and online product selection as well as for its installation services, RONA also provides expert support and advice to its retail and pro customers for their building and renovation projects. www.rona.ca
Lowe's Canada is a subsidiary of Lowe's Companies, Inc. a Fortune 50 home improvement company serving about 20 million customers a week. With fiscal-year 2020 sales of nearly $90 billion, Lowe's and its related businesses operate or service more than 2,200 home improvement and hardware stores and employ over 300,000 associates. www.lowescanada.ca

Sexton Group
Sexton Group Ltd is an independently owned buying group for building material dealers, hardware retailers, specialty dealers, and manufactured structure specialists. We have over 300 members, representing more than 400 locations in every province and territory in Canada. And we're driven by our desire to see every member succeed.
Since 1985, Sexton Group has been a part of the Canadian Building Supply Industry, working for independents across the country as their trusted building materials buying group. Sexton's success is built on our strong relationships and responsiveness to our members' needs. "We pride ourselves on providing exceptional service to all members, including strong advocacy with vendor partners, providing transactional excellence and ensuring members remain competitive in local markets," says Eric Palmer, Vice President and General Manager. Talk to us today about becoming a member of Sexton Group Ltd. www.sextongroup.com

Techniseal
Since 1984, Techniseal has been a true pioneer in developing high-performance solutions for the installation, maintenance, and protection of outdoor living spaces. The world-leading polymeric paver sand provider, Techniseal also manufactures an extensive range of surface cleaners and protective sealers for concrete pavers and other hardscape installations.
Techniseal products are available for landscape professionals across Canada, the United States, Europe, and Australia. www.techniseal.com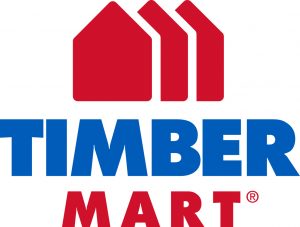 TIMBER MART
Founded in 1967, TIMBER MART is the largest national member-owned buying group in Canada for the true independent entrepreneur. With hundreds of members, including independent building-material and hardware retailers, commercial dealers and manufacturers located in every province across the country, TIMBER MART provides its extensive dealer network with a menu of competitive buying programs, comprehensive marketing services and personalized support to drive independent business success. For more information, visit www.timbermart.ca and www.timbermartmember.ca.

TOOLBX
TOOLBX is on a mission to bring material procurement out of the dark ages by digitizing how builders order materials and dealers sell & deliver products through one, unified platform.
Our construction e-commerce platform empowers dealers to easily sell their products online so they can boost store loyalty and increase revenue. By uniting builders and dealers through technology we enable them to be more efficient; improving productivity across the industry. www.toolbx.com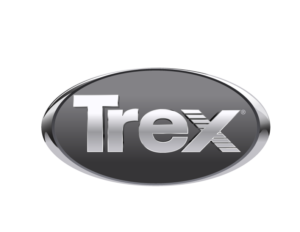 Trex
Since 1996 Trex has invented, defined and perfected the composite deck category, becoming the world's largest manufacturer of wood-alternative decking products. Never content to settle, we continue to make strides in outdoor engineering, melding innovation with environmental responsibility and beautiful form with powerful function. Designed with lasting beauty, incredible durability and easy maintenance, there's no compromising with high-performance composite decking. www.trex.com