Thank you to our 2021 Sponsors
Title Sponsor

Taiga Building Products
Since 1973 Taiga has been committed to serving the building materials industry. With 15 distribution centres across Canada and three in the U.S., we have you covered. With a large product portfolio Taiga is able to supply an extensive variety of products including, but not limited to, pressure treated lumber, dimensional lumber, panels, engineered wood products, composite decking, exterior siding, flooring, insulation, and interior mouldings. Taiga is committed to advancing your business through innovative distribution strategies, excellent customer service and tremendous product offerings.
Introduced in 2021, TaigaNow is our first all-inclusive B2B ordering system that puts the Taiga warehouse at your fingertips. Keep on top of your transactions, your order history, and your deliveries wherever you are 24/7, anytime and anywhere.
Great people doing "Whatever it takes."  www.taigabuilding.com

Belanger Laminates
Belanger Laminates has perfected the "stone slab" look and brought it to a higher level. It offers a beautiful, realistic, and durable alternative at a fraction of the cost. Belanger Laminates provides endless design possibilities and trendy profile options in laminated countertops, thereby raising laminate countertops to a whole new level. These allow you to really make your space your own!
Founded in Montreal in 1960, Belanger Laminates is the industry's leading manufacturer of post-formed countertops. Renowned for its design innovations, Belanger Laminates has become the largest post-former in Canada. Its dedicated employees produce superior quality products for kitchens, bathrooms, and the furniture industry. www.belanger-laminates.com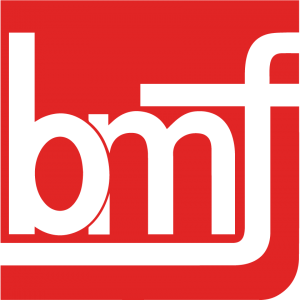 BMF 
BMF was founded in 2003 to help Independent Retailers renovate their stores. It has since grown to become a valued partner to dealers across North America as they seek to upgrade their stores to keep up with customer expectations.  Our retail partners have experienced average sales increases of 30 percent and paid back their investment in 12 to 18 months. Dealers with multiple locations have almost always gone on to renovate them all.
If you're an independent dealer planning to build a new store or renovate an existing one, BMF has all the expertise to walk you through the process, from design to installation. We ensure your new store is designed to maximize sales of all your core categories, including lumber and building materials. BMF's fixture systems make it easy to keep products in-stock, organized, and attractively displayed for maximum impact and ease of shopping. Custom millwork, signage, and displays elevate the overall look and feel of your store, boost your sales, and create the shopping environment that's right for your market. www.bmfonline.com

BMR Group
BMR Group is an affiliate of Sollio Cooperative Group that represents 300 home renovation centres and hardware stores in Quebec, Ontario, and the Maritimes. Annual retail sales for BMR Group members are estimated at $1.3 billion and some 8,000 employees work in bannered stores. BMR Group is the largest Quebec-owned player in the home renovation industry and operates under the BMR, La Shop BMR, Agrizone, and Potvin & Bouchard banners. www.bmr.ca

CashierPRO
CashierPRO is a leading provider of Point-of-Sale/Inventory Management systems in Canada for small-to-mid size Retailers (from 1-20 users per site). In 2012, CashierPRO expanded and incorporated in the U.S., and now works with several major Buying Groups there as well. Our primary installations are in Hardware, Home Improvement, Farm, and Building Material dealers, but can be an excellent fit for many other retailers.
Whether an independent retailer or Buying Group focused, CashierPRO is an unbeatable combination of power, price, and easy-to-use features, without the need for expensive Fileservers or Hosting Fees. www.cashierpro.com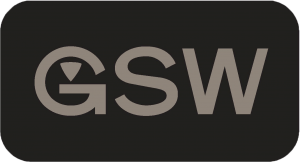 GSW
For more than 150 years, GSW has provided innovative products to Canadian homes, a claim few water heater brands can make. We continue to evolve and strive to provide the safest, most reliable, and energy-efficient water heaters available. We utilize our engineering facilities and labs to run robust testing procedures. These procedures help us to produce water heaters that are of the highest quality and advanced design.
GSW has more water heaters in Canadian homes than any other manufacturer. Our water heaters undergo extreme Canadian cold weather testing. We conduct numerous quality tests to ensure your water heaters will perform in even the harshest of winters. GSW is continuously recognized for their excellent value, efficiency, and reliability.
GSW—your preferred Canadian retail hardware water heater brand. www.gsw-wh.com/en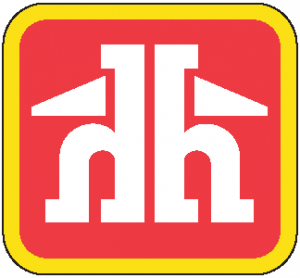 Home Hardware Stores Limited
Home Hardware is Canada's largest Dealer-owned hardware, lumber, building materials, and furniture home improvement retailer, with close to 1,100 stores under the Home Hardware, Home Building Centre, Home Hardware Building Centre, and Home Furniture banners. Founded in 1964 in rural St. Jacobs, Ontario, Home Hardware remains 100 percent Canadian-owned and operated.
Through the Home Hardware network, Dealer-Owners have extensive distribution and marketing capabilities as well as access to thousands of quality, brand name and private label products. Home Hardware Stores Limited has received designation as one of Canada's Best Brands and Best Managed Companies and is committed to helping Canadians with all of their project needs. homehardware.ca.
JR Tech Solutions Inc.
Based in Montreal, Quebec, JRTech is the leading Canadian Electronic Shelf Label (ESL) provider and the largest distributor of Pricer Electronic Shelf Labels in North America, involved in over 700 store installations with 11 million ESLs deployed since 2008.
JRTech Solutions has the largest installation base of ESLs within the hardware industry with over 200 full-store installations. By moving beyond price automation, JRTech offers unique ESL features (Click & Collect, Put-to-light, Geolocation, and ShelfVision) enabled by Pricer's infrared communication platform to help retailers fulfill their operational strategies. With its ESL systems, Tagstrip™ mounting solutions, and digital display technology, JRTech has led the charge in delivering a turnkey solution for digitalization and omnichannel capability. https://jrtechsolutions.ca/en/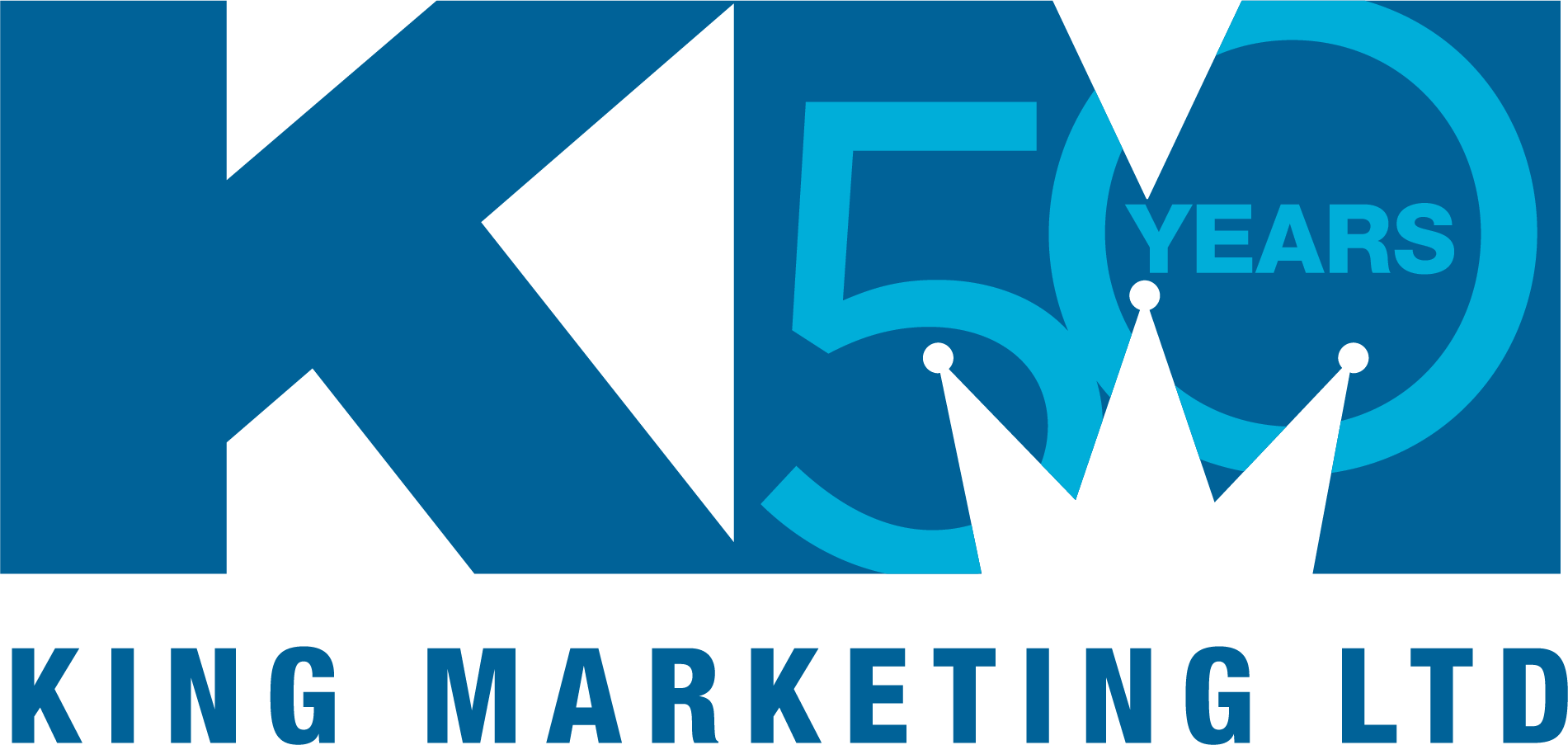 King Marketing
King Marketing is committed to be the only viable choice for manufacturers looking for exceptional representation across Canada in the Hardware, Home Improvement, Building Material and Light Industrial channels. King provides it's represented manufacturers with a powerful team of engaged, knowledgeable, and experienced representatives. At head office, distributor, and at the dealer store, King reps work at all levels to maximize sales opportunities. In addition, its national team of merchandisers provides value-added services to box stores and mass merchants, far beyond those services the stores own proprietary teams offer.
It has been proven that King reps will spend more dedicated face time in the stores than manufacturers who have their own fully employed sales teams. King is currently offering a "Free Sales or Service Trial" for any manufacturer wanting to try the agency model. www.kingmkt.com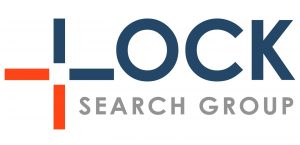 Lock Search Group
Lock Search Group's mission is to provide exceptional recruitment and consulting services to clients and candidates. Our values and practices are based on developing lasting business relationships through open, honest communication. We pride ourselves on knowing our stuff, on being well-networked, and being professional, without being too serious.
Matt Frost is Lock Search Group's Ontario lead for recruitment in Building Materials and Hard Goods categories. Matt is a proven leader with a track record of overachieving revenue, profit, and market share targets, and has a deep social and professional network.  Known for his natural ability to build and maintain strong relationships, Matt has fostered many longstanding ties with leaders and decision makers across Canada. www.locksearchgroup.com/employees/matt-frost/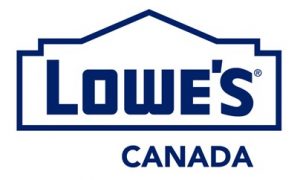 Lowe's Canada
Lowe's Canada, together with its wholly owned subsidiary RONA inc., operates or services over 450 corporate and independent affiliate dealer stores under different banners: Lowe's, RONA, Reno-Depot, and Dick's Lumber. In Canada, they have more than 26,000 associates, in addition to approximately 5,000 employees in the stores of independent affiliate dealers operating under the RONA banner.
Lowe's Canada is a subsidiary of Lowe's Companies, Inc. a Fortune 50 home improvement company serving about 20 million customers a week. With fiscal-year 2020 sales of nearly $90 billion, Lowe's and its related businesses operate or service more than 2,200 home improvement and hardware stores and employ over 300,000 associates. www.lowescanada.ca.

Moen
Moen is the #1 consumer faucet brand in North America, offering a vast array of stylish and innovative kitchen and bath faucets, showerheads, accessories, bath safety products, leak detection products, and connected home offerings for residential applications that give consumers more power than ever before to understand and control the water that flows through their homes. These thoughtful designs deliver an exceptional user experience and elevate the way people interact with water every day.
Moen is committed to sustainability and, through its Mission Moen initiative, has committed to saving one trillion gallons of water and repurposing 2,000 tons of ocean plastic by the year 2030 through product and packaging innovation. www.moen.ca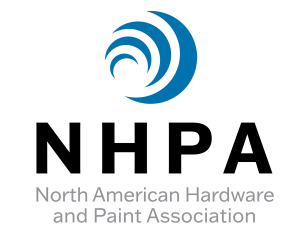 North American Hardware and Paint Association (NHPA)
The North American Hardware and Paint Association's mission is to help independent home improvement, paint, and decorating retailers, regardless of affiliations, become better and more profitable retailers. This not-for-profit organization serves the channel by providing retailers with educational resources, networking events, and industry research, and by acting as a collective voice for 40,000 independent retailers across the U.S. and Canada.
NHPA offers retailers hundreds of resources, including Hardware Retailing and Paint and Decorating Retailer magazines, online employee training, college-level leadership and management programs, several annual roundtables, conferences, recognition programs, research studies, and more. Learn more about the association and membership options by visiting www.yournhpa.org

National Hardware Show
The National Hardware Show® (NHS) will return to the Las Vegas Convention Center on October 21-23, 2021 for its 75th edition in the new, state-of-the-art West Hall. This year will begin its exciting evolution from an annual merchandise market to a year-round industry guidepost – delivering thought leadership, global insights, and unrivaled sourcing, and networking opportunities to members of the hardware and home improvement community. Registration is live! Head over to www.nhs21.com/Hardlines21 to register today. Also stay connected with the NHS brand year-round through NHS Connects, a new year-round digital hub for insight, discovery, information and connection. www.nationalhardwareshow.com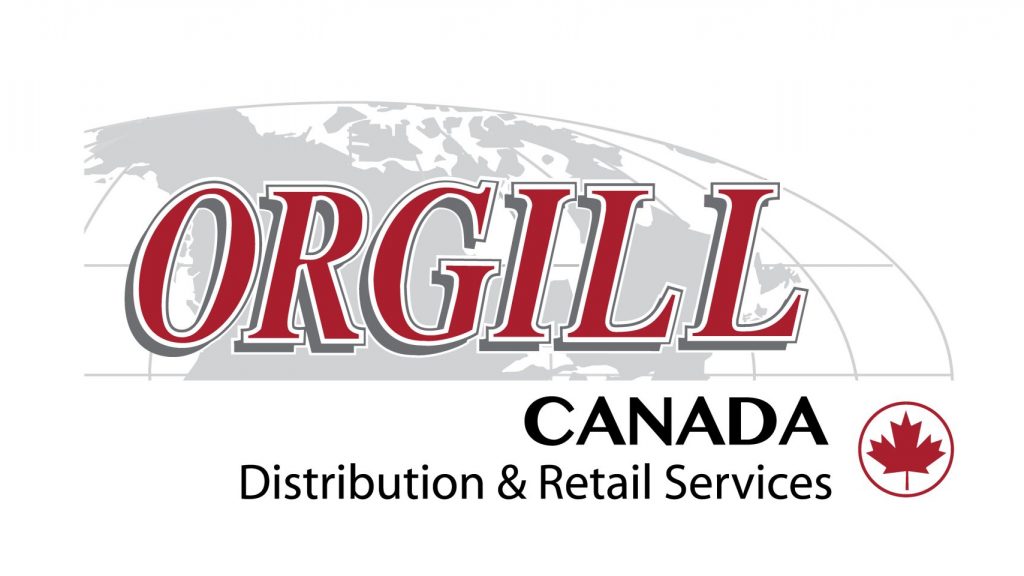 Orgill
Orgill is the world's largest independent hardlines distributor. Our privately owned company was founded in 1847 and is headquartered in Collierville, TN. Orgill serves more than 11,000 retail hardware stores, home centers, pro lumber dealers, and farm stores throughout the United States and Canada, and over 50 countries around the world. Orgill retailers have immediate access to more than 75,000 SKUs in each of its eight distribution centers. Drop Ship programs are available from the industry's leading manufacturers. More than 350 Orgill field representatives are strategically located throughout North America. These highly trained men and women work side by side with customers to help identify and address opportunities in the dealer's local market. At Orgill we know that our success depends on the success of our retailers. Every employee at Orgill is dedicated to accomplishing this goal. www.orgill.com

Sexton Group
Sexton Group Ltd is an independently owned buying group for building material dealers, hardware retailers, specialty dealers, and manufactured structure specialists. We have over 300 members, representing more than 400 locations in every province and territory in Canada. And we're driven by our desire to see every member succeed.
Since 1985, Sexton Group has been a part of the Canadian Building Supply Industry, working for independents across the country as their trusted building materials buying group. Sexton's success is built on our strong relationships and responsiveness to our members' needs. "We pride ourselves on providing exceptional service to all members, including strong advocacy with vendor partners, providing transactional excellence and ensuring members remain competitive in local markets," says Eric Palmer, Vice President and General Manager. Talk to us today about becoming a member of Sexton Group Ltd. www.sextongroup.com

TECHNISEAL
Founded in Montreal in 1984, Techniseal is the brand Canadian DIYers and landscaping professionals trust for installing, maintaining, and preserving outdoor living areas year-long. A world-renowned pioneer in the development of high-performance polymeric sands for paver joints, the company also manufactures industry-leading cleaners, stain removers, and protective sealers for the year-round preservation of asphalt, concrete, treated wood, roof shingles, and outdoor masonry.
Easy to apply, Techniseal products guarantee the long-lasting embellishment and protection of driveways, patios, walkways, pool decks, and other exterior living areas in residential, commercial, and public spaces. Often used on major architectural projects around North America and Europe, Techniseal products are available nationwide at popular Canadian hardware and building supply stores. Visit techniseal.com to find a product retailer near you. techniseal.com/pro_en_ca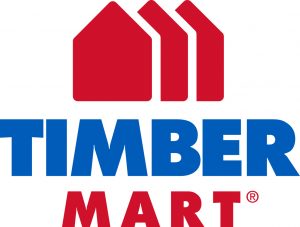 TIMBER MART
Founded in 1967, TIMBER MART is the largest national member-owned buying group in Canada for the true independent entrepreneur. With hundreds of members, including independent building-material and hardware retailers, commercial dealers and manufacturers located in every province across the country, TIMBER MART provides its extensive dealer network with a menu of competitive buying programs, comprehensive marketing services and personalized support to drive independent business success. For more information, visit www.timbermart.ca and www.timbermartmember.ca.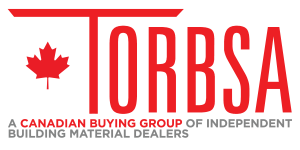 TORBSA
Originating in 1966, TORBSA is a Canadian Buying Group of Independent Building Material Dealers. TORBSA works directly with all major Building Material vendors to ensure that their Shareholders are given the programs necessary to compete in today's marketplace. TORBSA is also a part of the North American buying group OCTO, which specializes in Hardlines and Safety Equipment, among other lines. TORBSA Shareholders are actively participating in regular meetings with the vendors, creating direct relationships with the vendor community, giving them the information they need to make the best decisions for their business while giving them a voice and empowering them to take true ownership of their business.
TORBSA believes in being fully transparent to its Shareholders, giving full disclosure to all vendor rebates, as well as access to full financial audits of the group itself. At TORBSA, we believe our role is to work on behalf of the Shareholder, supporting independent businesses to succeed and stay highly profitable. www.torbsa.com