Hardlines can Create Custom Research & Reports
Do you need information on a particular sector or aspect of the retail hardware/home improvement industry? HARDLINES can help. We have proprietary data on this industry that can provide insight into important metrics of this industry to help you.
Do You Need to Know:
How big one retailer is versus the rest of the industry by region?
Who's succeeding in contractor sales in Canada?
What the share of sales to industrial and commercial customers is?
How regional differences impact sales of different retail groups?
Where retailers are investing to grow their businesses?
How groups have consolidated over the years?
We can provide hard data and competitive analysis in a range of scenarios.
Analysis and Insight:
What are the trends confronting this industry? How are retailers coping and which ones are succeeding? How is the new customer evolving? HARDLINES can provide insightful analysis of the marketplace and the needs of the end user. We can also provide detailed comparisons of different retailers in this industry and how they are evolving to meet the changes facing home improvement retail today.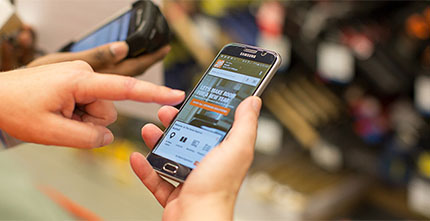 For more information about how we can help you understand your business, your competitors, your customers, contact Michael McLarney, Editor-in-Chief at 416-489-3396, ext. 1; or email him directly.