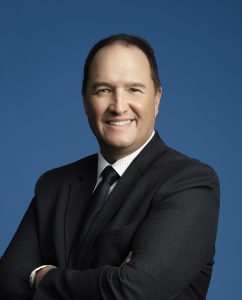 Less than two months after he was promoted to COO at Sollio Cooperative Group, Pascal Houle has been tapped to take the reins from Gaétan Desroches when the latter retires as CEO this fall. Desroches' last day in post will be Sept. 10, with Houle succeeding the next day.
Houle was executive VP of Sollio and CEO of its retail division BMR Group until BMR's February AGM. In his current role as COO of Sollio, he has continued to exercise ultimate supervision of BMR, where Alexandre Lefebvre has succeeded him as CEO. As CEO of Sollio, Houle will oversee not only BMR but also Sollio Agriculture and food business Olymel.
"His boldness, flexibility, and diligence have set him apart since he first joined our network and continued to do so as BMR Group CEO and currently as Sollio COO," said Sollio president Ghislain Gervais in a release.
For his part, Houle congratulated Desroches on his tenure and explained that his mandate "will be to consolidate our acquisitions and continue positioning our organization as the benchmark for the agricultural and retail sectors."