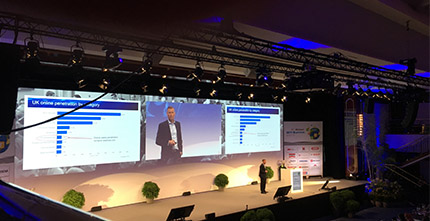 DUBLIN — John Venhuizen, CEO and president of Ace Hardware, has been announced as keynote speaker for the Global DIY Summit in June. The head of the world's largest hardware retail co-op will speak about management and service for independent retailers. 
The Global DIY Summit is the world's key event for retailers and manufacturers alike from the home improvement and garden centre industry to exchange views of current and future developments within the global market.
This congress is being jointly hosted by the two leading European DIY professional organizations, EDRA (European DIY-Retail Association) and fediyma (European Federation of DIY Manufacturers), and the first global representation of interest of DIY trade, ghin (Global Home Improvement Network). The Summit runs from June 5 to 7 at the Convention Centre Dublin.  Click here for ticket information.