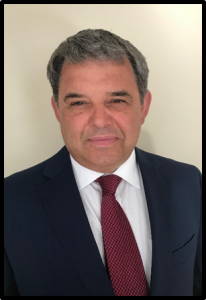 ST. JACOBS — Home Hardware Stores Limited has announced the appointment of Kevin Macnab as President and CEO, effective October 10, 2018.
Macnab has more than 30 years of retail industry experience, including key roles at Toys "R" Us, Marks & Spencer and D'Allaird's Stores. He is also a past chair of the Retail Council of Canada.
"I am honoured to have been selected to lead such an iconic Canadian retailer with a storied past and strong, dependable brand," Macnab said in a statement released by Home Hardware. "I look forward to working with the dealer-owners and the entire team at Home Hardware to develop and implement strategies focused on engaging with our customers in new and innovative ways, both in-store and online. This is an exciting time for Home Hardware and I am grateful to the board for their confidence in me as we plot a course for an even brighter future for the business."
Prior to joining Home Hardware, Macnab held several senior roles with Toys "R" Us, including Vice President Finance, Real Estate and IT, and then President at Toys "R" Us Canada, and finally as President of International at Toys "R" Us. In his most recent position, he was tasked with integrating and connecting the various businesses in Europe, Asia and Canada to drive growth.