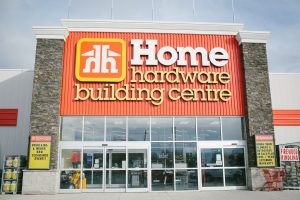 Home Hardware Stores Ltd. announced it has been named the number one hardware retailer in Leger's 2021 Ontario WOW study. Leger, the largest Canadian-owned market research firm, surveyed more than 13,000 shoppers across the province.
"We are honoured to be recognized for best in-store experience in the hardware category and flattered to be chosen by our valued customers," CEO and president Kevin Macnab said in a release.
In partnership with the Retail Council of Canada, Leger evaluated the performance of 153 Ontario retailers in 20 different sectors. Customers were surveyed on 20 key dimensions such as staff courtesy, competency and attentiveness, efficiency at checkout, and store layout and ambiance.