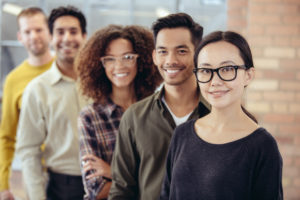 Is your HR department equipped to take on your next hire? Or should you seek external support from a recruitment firm?
For many organizations, the sheer bandwidth required to locate top talent can be overwhelming at the best of times. Now factor in the influx of job seekers that were dismissed during the pandemic and the challenge to locate qualified candidates is magnified significantly.
The next issue of Hardlines HR Advisor, coming out tomorrow, assesses the advantages of relying on an executive search firm to make that next hire.
Also: read how a diverse staff team can benefit your business and the nuts and bolts of working from home.
(Hardlines HR Advisor is a monthly newsletter that goes out monthly to the retail home improvement industry. To get your own no-charge subscription, click here.)