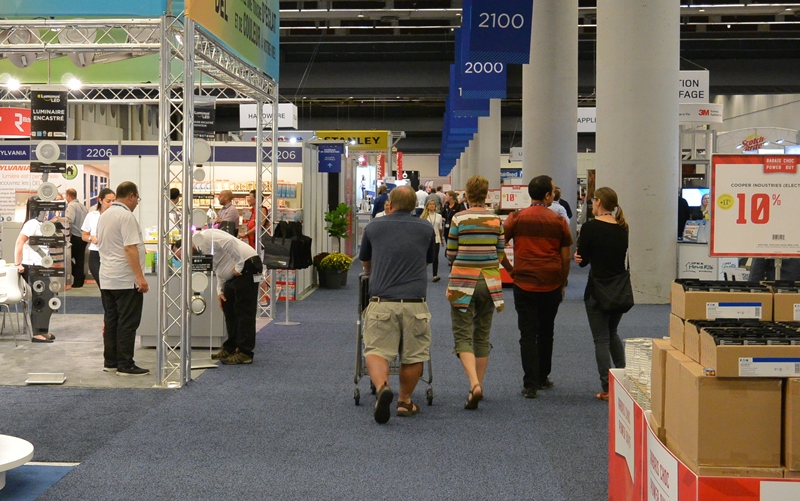 MONTREAL — Lowe's Canada is holding the annual buying show for its independent dealers in Montreal this week. The event has benefitted from solid attendance by both RONA affiliates and the growing number of Ace dealers in Canada. With some 330 vendors on hand, the show was also the largest in terms of support from suppliers.
According to Annick Day, director of wholesale and dealer support for Lowe's Canada, 87% of the company's dealer base attended this year, including 71 of the company's 87 Ace dealers. For many affiliates of the burgeoning Ace banner, this year was their first show. For the first time, corporate store managers did not attend, as the show was aimed strictly at Lowe's independent dealer base.
The show featured some new assortments, including a range of Ace products that will now be available to RONA dealers. Seasonal products and outdoor living got a lot more space this year, as well.
(Full story on the what's new at the show, and vendors' reactions, appeared in Monday's incredible issue of our weekly HARDLINES e-newsletter. If you've been receiving our free Dailies without subscribing to our weekly, you're not getting the full story on what's going on in the industry. Click here now to try out HARDLINES for a month on us!)