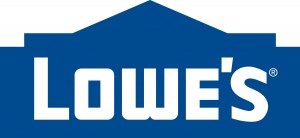 MOORESVILLE, N.C. — Lowe's Cos. has reported sales for the third quarter of $17.4 billion and a consolidated comparable sales increase of 2.2%. Comparable sales for the U.S. home improvement business increased 3.0%. Net earnings reached $1.0 billion, up from $629 million in the third quarter of 2018. The period included non-cash pre-tax charges of $53 million related to the performance of the Canadian business.
Despite concerns about Lowe's Canada, the parent company turned in strong results, with earnings of $1.41 per share, up 35.6% from the same period last year.
"We are committed to the Canadian market and are taking decisive action to improve the performance and profitability of our Canadian operations," said Marvin Ellison, president and CEO of Lowe's Cos.