IN THIS ISSUE:

Despite lighter attendance, Vegas show manages to draw key Canuck buyers
Buying group leaders mull whether home improvement spending will stay strong
In Winnipeg, WRLA holds first in-person show in more than two years
BMR adds members and stores in both Quebec and Ontario

PLUS: Suzanne Walsh promoted at Sexton Group, Roger Plante retires from King Marketing, two more RONA stores in Quebec, Home Hardware dealer named a Young Retailer of the Year, Canac gets plaudits for April Fool's joke, Home Hardware named a Top Fleet Employer—again, RDTS hires and promotes, West Fraser reduces capacity at mill, Mike Smith joins Liteline, American Standard gets on HGTV, building permits rise, and more!

Despite lighter attendance, Vegas show manages to draw key Canuck buyers

The latest edition of the National Hardware Show was held last week at the Las Vegas Convention Center. The show started off with a positive buzz as people poured in during the early hours of the event. Many potential attendees, however, have been reluctant to travel so soon after restrictions have been eased, affecting both exhibitor attendance and the presence of key buyers.

The result was a show that was considerably smaller in size than attendees have been used to in the past. Yet, despite the lightness of the traffic in the aisles, the mood on the show floor was largely upbeat as people expressed enthusiasm for returning to a face-to-face event.

Canadian suppliers, however, were not at this Vegas show in any numbers. Hardlines found only a few of them actually exhibiting. They included Technoform Industries, a bath and shower products company from Châteauguay, Que., and Imperial Manufacturing Group from Richibucto, N.B. Canadian buyers who made the trip included representation from Home Depot Canada, TIMBER MART, Spancan, Best Buy Canada, and BMR. Some retailers, reportedly including Federated Co-operatives, continue to maintain their no-travel policies, while Lowe's Canada merchants stayed home as well.

A number of Canadian manufacturers flew down for the express purpose of attending a preferred suppliers' meeting with merchants from BMR.

In conversation ahead of the show, Doug Bitter, director of purchasing at Spancan, the hardlines buying group that represents ILDC, TIMBER MART, Federated Co-op, and BMR, pointed out the attraction of the show despite the hassles of travel. Buyers have not been able to get to China to source new lines over the past two years.

Bitter says vendors have been so swamped with the day-to-day challenges of coping with supply issues and price fluctuations that they have not been investing in product innovation like in the past. As a result, new products were the hot items at the show.

This latest edition of the National Hardware Show took place alongside Coverings, the international tile and stone exhibition, and IDAExpo, a show devoted entirely to garage doors and access systems. But the hardware show has even bigger plans for next year. It  will co-locate, once again in Las Vegas, with the NAHB International Builders' Show and NKBA's Kitchen & Bath Industry Show from Jan. 31 to Feb 2, 2023.

For this year, Steve Finlay, VP Canadian sales at Imperial, summed it up when he admitted he had modest expectations of the show this time round. But as the world opens up, he looks forward to the show rebounding in 2023. "We're excited to be here and support our customers," he said. "But we're really gearing up to be here at the next show."

(Next week we'll take a closer look at some of the new products and innovations that were featured at this year's National Hardware Show.)

Buying group leaders mull whether home improvement spending will stay strong

As the world looks eagerly to a future without the overwhelming restrictions of COVID, will a return to "normal" mean less spending on retail home improvement products? As people get back to travel and vacations and dinners out, could this industry see a drop in enthusiasm for home and reno products?

Hardlines talked to some buying group leaders to get their take.

"If we call this post-COVID, at least until the next variant comes along, I believe we're going to get into a new norm. It won't be the old norm," said Bernie Owens, president of TIMBER MART. He admits that his own team has been very active travelling, both personally and professionally, as rules get lifted and people are less cautious about precautions such as wearing masks. "When I look at myself, over two years I've never booked as many flights as in the last two months."

But even as people get more back to normal, Owens expects this industry to stay strong. "All signs are that it's going to be another exceptional year. Our numbers for the first two months are up in central billing year over year. In some cases it's reflected in quantities, but it's definitely in dollars, it's up significantly." Owens cited cost increases for commodities and also skyrocketing shipping costs. "This year there's exceptional pressure on freight. That's going to be the big unknown for everyone—what's happening to oil pricing."

Paul Williams, group president at TORBSA, said that infrastructure spending will continue during 2022, which will provide a boost to commercial dealers. But he also expects spending to drop among DIY customers. "In my opinion, consumer spending is going to shift. Though investment in the home will continue to be a sound use of their money and housing prices will continue to rise," he says, "consumers are eager to get out, travel, attend events, and spend a larger portion of their money on entertainment options versus home renovations."

Williams said that other market forces could further dampen the push on bigger projects. "As we experience inflationary pressures across all industries, consumer spending won't go quite as far as it used to, which will further tighten spending habits."

Owens at TIMBER MART remains more optimistic. "I believe we're going to have a very solid 2022 and that is going to go into 2023."

In Winnipeg, WRLA holds first in-person show in more than two years

The Western Retail Lumber Association's (WRLA) Building and Hardware Showcase took place March 31 and April 1 in Winnipeg. More than 1,800 people attended the show, which featured close to 200 booths and over 500 dealers. It was the first WRLA Showcase in two years owing to pandemic restrictions, which also explained the delay from the event's usual January time slot.

The showcase took place at the RBC Convention Centre in Downtown Winnipeg, with additional meetings at the adjoining Delta Hotel.

"It took hard work, dedication, perseverance and an awesome team with a 'whatever-it-takes' attitude to make this happen," WRLA president Liz Kovach said. "Not to mention a lot of patience and courage to reunite the industry in a meaningful way and re-engage the people who help build our communities."

Vendors clearly appreciated the opportunity to meet with WRLA dealers at a face-to-face trade show. Suzanne Walsh of the Sexton Group said the show was "like a homecoming." Chris Hogan of Rockwood Sales echoed the positive sentiment: "It's been great. Really good energy. A lot of people reuniting." Colette Heschel of GH the Leveller said: "People are optimistic. Lots of retailers going through. People need to see and touch a product."

WRLA educational sessions included working with contractors, social media strategy, building science and energy efficiency, the value proposition for high-performance windows and doors, and human resources.

BMR adds members and stores in both Quebec and Ontario

BMR Group continues to find opportunities to grow its ranks, and not just within its home province of Quebec. The wholesaler and buying group recently announced the addition of a new store in Elmvale, Ont. The business, under owner George Begley, will take on the group's BMR Pro banner, a format that was designed by BMR for dealers that sell primarily to contractors.

The location has been in business for more than 75 years and today represents an operation with 8,000 square feet of floor space and an 11-acre lumber yard. Redevelopment of the store is slated for completion by June and will include an updated façade with BMR's colours.

Another grand opening was held last month by BMR member-dealer Amos Bergeron & Filles in Amos, Que., following the completion of a 12,000-square-foot building. Owners Annie and Francine Bergeron first conceived the store early in 2021 and opened it last October.

BMR has also been supporting growth by its existing members. The BMR store in Winchester, Ont., is now under new ownership. Previous owner Ken Boje made the decision to sell after more than a decade with the banner. New owners Darcy and Brittany Devniok (pictured) assumed ownership on April 1. The store is being renamed Winchester Building Supplies Inc.

Meanwhile, the team at BMR Matériaux Montbeillard in Rouyn-Noranda, Que., recently celebrated the store's relocation. In March 2021, owners Sylvie and Jean-Pierre Marchand undertook major work, costing close to $1.2 million, to move the business to a new home in the former elementary school in the neighbourhood.

Suzanne Walsh has been promoted at Sexton Group to the position of senior business development manager. She was formerly business development manager, the role she took when she joined Sexton in 2017.

At merchandising and rep agency RDTS, Arturo Rondon has been promoted to territory supervisor for Western Canada. Also at RDTS, Kevin McAlpine has joined as territory supervisor for Ontario. Both are in charge of field team management and merchandising operations.

Roger Plante is retiring at King Marketing. A veteran of more than 30 years with the company, Plante has been a partner at King Marketing since 1996. His background in the industry started when he became a district manager for Merchants Consolidated, before joining King Marketing in January 1989. He rose through the ranks and became a shareholder of the company in 1995.

Mike Smith has been hired at Liteline Corp. as national business manager. Reporting to national sales manager Steve McMullen, he will work alongside Liteline's agent and factory-direct sales team. Smith previously handled various sales roles with Ideal Supply on both the electrical and industrial side.

... that hiring has never been tougher? Yeah, you knew that. But did you also know that Hardlines Classified Ads are an effective—and targeted—way to connect with experts in the hardware and building materials sector for your next hire? Affordable rates and a broad reach through our huge database of industry executives, managers, store owners and operators make Hardlines Classifieds an effective way to connect you with your next big hire! Contact Michelle Porter at the Hardlines World Headquarters to get hiring today.

RETAILER NEWS

Chantal Veilleux and Claude Bélec, owners of RONA Val-des-Monts, have acquired two stores in the neighbouring Quebec towns of Buckingham and Papineauville. The new locations were previously operated by Matériaux Bonhomme under owner Paul Bonhomme. Now representing three stores, the group will operate under the name RONA Outaouais. A grand opening will be held later in the spring.

The North American Hardware and Paint Association (NHPA) held an event on the eve of the National Hardware Show to celebrate its Young Retailers of the Year. The honourees included a Canadian, Adam Moulton, dealer-owner of Woodstock, Ingersoll, and Allandale Home Hardware Building Centres in Ontario. Moulton was included in the Multi-store Retailers category.

Radio-Canada has recognized home improvement retailer Canac for one of Quebec's best April Fool's pranks of 2022. The retailer advertised psychic readings of propane tanks. In social media posts, Canac said the free service would be offered by "our extra-lucid employees."

Home Hardware Stores has been named a Top Fleet Employer by Trucking HR Canada for the ninth consecutive year, with Distinction status for the fifth consecutive year. Top Fleet Employers is a national program that honours the best trucking and logistics industry workplaces in Canada. Companies are evaluated in areas including recruitment and retention practices, workplace culture, and compensation. Distinction status is awarded to employers who have been recognized in the program for a minimum of five years.

West Fraser Timber will permanently reduce capacity at its pulp mill in Hinton, Alta., by year's end. One of the mill's two production lines will shut down, while the other will transition to producing unbleached pulp. "Hinton Pulp has been in operation since 1956 and these changes are necessary to simplify our operation, reduce capital requirements and greenhouse gas emissions, and better align with consumer expectations," West Fraser CEO and president Ray Ferris said in a release.

Lixil Canada's American Standard brand is the official kitchen and bathroom fixture supplier of HGTV Canada's original series Farmhouse Facelift. Season two of the series launched mid-March and American Standard products are part of the farmhouse transformations in the season's 10 episodes.

The value of building permits rose 21 percent to a record $12.4-billion in February. British Columbia led the way with a 130.2 percent surge. Construction intentions in the residential sector were up 9.8 percent while the non-residential sector jumped 43.2 percent, driven mainly by large hospital permits in British Columbia and Quebec. (StatCan)

U.S. investment in construction rose by 0.5 percent in February. Year-over-year, February's construction spending swelled by 11.2 percent. (U.S. Commerce Dept.)

U.S. retail sales are predicted to grow between six and eight percent to more than $4.86 trillion in 2022. Non-store and online sales year-over-year, which are included in the total figure, are expected to grow between 11 percent and 13 percent to a range of $1.17-trillion to $1.19-trillion as consumers continue to utilize e-commerce. The 2022 figure compares with a 14 percent annual growth rate in 2021, the highest growth rate in more than 20 years.
Classified Ads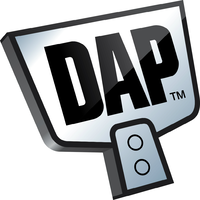 CHANNEL MARKETING MANAGER & PRODUCT MANAGER – DAP CANADA Wolf Gugler Executive Search is retained by another longstanding GREAT client to identify top Marketing talent to add to their Toronto team. Position details are posted on our website. You'll also see additional Sales, Marketing and Retail roles in Canada and the US posted online. Looking for your next career opportunity? Send your resume to Wolf Gugler in complete confidence or call (888)848-3006. Video cover letters are welcomed.

Wolf Gugler Executive Search, offices in Canada and the US. (888) 848-3006
Looking to post a classified ad? Email Michelle for a free quote.
Privacy Policy | HARDLINES.ca   HARDLINES is published weekly (except monthly in December and August) by HARDLINES Inc. © 2022 by HARDLINES Inc. HARDLINES™ the electronic newsletter www.HARDLINES.ca Phone: 416.489.3396; Fax: 647.259.8764 Michael McLarney — President— mike@hardlines.ca Steve Payne — Acting Editor— steve@hardlines.ca

Geoff McLarney — Assistant Editor— geoff@hardlines.ca David Chestnut — VP & Publisher— david@hardlines.ca

Michelle Porter— Marketing

& Events Manager— michelle@hardlines.ca Accounting — accounting@hardlines.ca

The HARDLINES "Fair Play" Policy: Reproduction in whole or in part is very uncool and strictly forbidden and really and truly against the law. So please, play fair! Call for information on multiple subscriptions or a site license for your company. We do want as many people as possible to read HARDLINES each week — but let us handle your internal routing from this end!

1-3 Subscribers: $495 4

-6 Subscribers: $660

7 -10 Subscribers: $795 11-20 Subscribers $1,110 21-30 Subscribers $1,425 We have packages for up to 100 subscribers! For more information call 416-489-3396 or click here You can pay online by VISA/MC/AMEX at our secure website, by EFT, or send us money. Please make cheque payable to HARDLINES.