April 2, 2012, Volume xviii, #14
"If you command wisely, you'll be obeyed cheerfully."
―Thomas Fuller (English clergyman and author, 1608-1661)
______________________________________________________________________


______________________________________________________________________
TIM-BR MARTS holds second dealer show
TORONTO — The national buying group TIM-BR MARTS held its second annual dealer show on Friday and Saturday. The show, which attracts TIM-BR MARTS and IRLY bannered dealers, as well as other members, marks the group's efforts to define a more comprehensive offering to independents.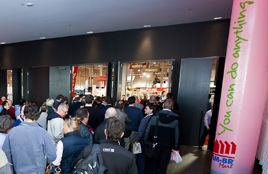 The show attracted 1,500 dealers and their staff to learn what's new in both products and services from the buying group. In fact, TIM-BR MARTS has a new corporate structure (see next story below), and also a new tag line that was featured at the show: "You can do anything," which will be used both to inspire the member-dealers and as a slogan to empower their customers.The show, which featured LBM and hardware from vendors with supply agreements with the TIM-BR MART buying group, remains distinct from the Chalifour show, held at the end of October in Montreal. (However, Chalifour's Randy Martin did say that the two shows could be combined in future, with a TIM-BR MART-Chalifour show held in Toronto in spring and in Montreal in autumn.)

Central to this latest show was a services area featuring programs available to TIM-BR MARTS dealers. These included Air Miles, credit card services, and merchandising support.

A "store on the floor" showcased a fully merchandised hardware front end for dealers, with everything from hand and power tools to fasteners, paint sundries, and plumbing supplies.

The show included social events and an industry breakfast featuring Ron Buist, the former marketing director for Tim Hortons and creator of the famous promotion, "Roll up the Rim to Win."
back to top



______________________________________________________________________
TIM-BR MARTS announces corporate reorganization
CALGARY — TIM-BR MARTS Ltd. has announced a formalization of its corporate structure in a release signed by TIM-BR MARTS president and CEO Tim Urquhart.

TIM-BR MARTS management, working with the board of directors, has organized the company into four separate business units. Each business unit is a stand-alone company with its own management team.

TBM Holdco is the corporate company. It is owned by the shareholders and in turn owns each of the subsidiaries. Its primary functions are to provide accountability, oversight, and governance with the board, and accounting, financing, legal, and human resources for the business units. Barbara Hopper, formerly chief strategy officer, has been appointed executive vice-president and COO. She works with John Steen, CFO, Chantel Yarema, director of finance, and Robert Scalesse, vice-president, legal affairs and human resources.

TIM-BR MARTS Ltd. is the buying group that is charged with delivering building materials programs and rebates to the TIM-BR MART dealers. Co-managing this business are svp Bob Hancock and John Morrissey, vice-president and general manager for Atlantic Canada. In addition, they have regional offices across Canada.

Purple Cow Retail Services Ltd. is the brand management, marketing, advertising, merchandising, and full retail support group. It supports the company's various brands, namely TIM-BR MART, Ace, Pro, and IRLY, and supports individual dealers with their own banners. Major initiatives within this unit include Air Miles, TBM and Ace credit cards, flyers, and home plans. Jon Irwin is vp retail services for this business. He was formerly TIM-BR MARTS' director of marketing and merchandising. He manages Purple Cow with Eddie Durocher, national director – Ace.

Chalifour Canada Ltd. is the group's national hardware and regional building materials distribution company. Chalifour says it now has more than 55,000 SKUs available from five distribution centres. The wholesaler provides weekly shipments to member-dealers and independents in every province and territory. Andrew Allen, formerly vp sales and operations, is now senior vp and general manager, managing Chalifour with Randy Martin, vp merchandise.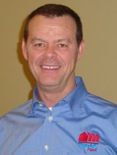 "I am proud to work with each of our business unit leaders and our entire team across Canada, who work in our distribution centres, our offices, or on the road," said Urquhart in the release. "Having strong leadership allows me, as president, to focus on the dealer service side of our business – working with Andrew Allen and each of the business unit leaders to ensure their message is communicated to our dealers effectively through our five regional managers and their teams," he continued.

"Continuous improvement is the TIM-BR MART way," Urquhart added.
______________________________________________________________________
RONA's brand renewal includes real-time web platform
BOUCHERVILLE, QC — RONA inc. continues to expand its online presence with a new platform called the "Real-Time Report." It's intended to be "an active and evolving communications tool aimed at informing investors, the media, dealers, employees, and consumers of new developments at RONA and in the renovation-construction industry," says the company in a release.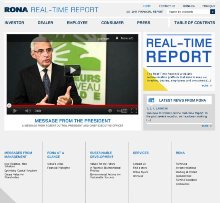 The site (realtimereport.rona.ca) offers updates on company initiatives and a background on RONA, including information from its annual report. The site will be updated continually with video messages from the management and articles on topics such as RONA's strategic orientations, financial results, and environmental initiatives.

"The challenge in our industry is to create a new brand experience that combines technology with the ability to respond to the needs of consumers," said Robert Dutton, president and CEO of RONA.

The creation of the Real-time Report was motivated by a desire to get closer to consumers — and anyone interested in RONA. It's also part of RONA's 2012 business plan, which includes the launch of a new integrated online platform. And it's part of a process to renew the company's brand image.

"The advantage of this new platform is that it enables us, in a timely manner, to keep the market informed of our progress with regard to our strategic and financial objectives," said Dominique Boies, executive vice-president and CFO at RONA.
______________________________________________________________________
NRHA gears "Rethink Retail" workshops to independents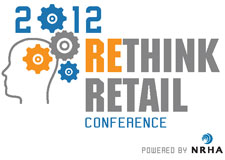 LAS VEGAS — To help independent home improvement retailers stay abreast of the latest trends, technology, and strategies that will help them increase sales and profits, the North American Retail Hardware Association is hosting its 2012 NRHA "Rethink Retail" Conference, May 1-2 at the Las Vegas Convention Center.

The series of free workshops has been designed by NRHA specifically for independent retailers, to provide practical information and updates on trends that that can have an impact on today's retailer.

NRHA will also provide an "Independent Retailers' Lounge," where dealers can gather, network with each other, and sit down one-on-one with many of this year's workshop presenters to learn more about their specific area of expertise.

(For more information on NRHA's Rethink Retail Conference in Las Vegas, contact me here at NRHA Canada. —Michael)
______________________________________________________________________
Shop.ca offers dedicated online shopping for Canadians
Toronto — Shop.ca is a new online shopping site dedicated to Canadians, one that aims to recapture sales that are being lost to U.S. retail sites. Launching May 2012, it's currently signing up Canadians through a $10 million rewards program, and, says the company, it's "poised to change forever the way Canadians shop and socialize online."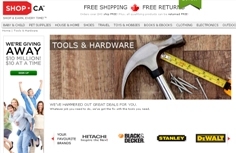 Shop.ca says it will have a product selection 20 times the size of other sites like Amazon.ca. A quick look at its website reveals categories that tip into the hardlines side: "Outdoor" (with products from Coleman, Igloo, Leatherman), "Tools & Hardware" (Hitachi, Stanley, Black & Decker), "Garden" (Karcher, Gardena, Weed Eater), and "House & Home" (KitchenAid, Bissell, Weber).

The site will feature free shipping, free returns, and a "Social Loyalty Network." The company is also bringing on some high-profile people as spokespersons, including futurists Don Tapscott and Rana Florida.

"Shop.ca is built specifically to meet Canadians' shopping needs," says Drew Green, founder and CEO. "Buying products and services online can be a frustrating experience for Canadians. Often products and brands are hard to find in one place, unavailable in Canada, or shipped from U.S. sites with exorbitant shipping fees and duty, and an inability to make returns."

Total e-commerce is expected to exceed $22 billion in Canada this year, but, says Shop.ca, two-thirds of purchases end up going to U.S. businesses. "Our investment in Shop.ca will give Canadians a single destination that covers a vast array of products and services, putting an end to the need for this outflow," says Green.
back to top




______________________________________________________________________
Classifieds
______________________________________________________________________

SENIOR NATIONAL ACCOUNTS MANAGER for GROUPE SEB CANADA INC.
TORONTO, ONTARIO
Groupe SEB is the global leader in Small Household Appliances with a number of leading brands including T-Fal, Moulinex, Krups, and Rowenta & All-Clad. The company is seeking a Senior National Accounts Manager who will provide leadership and strategic direction to increase revenue, drive strategy and execute sales initiatives to maximize Groupe SEB Canada's sales volumes and profitability. The Senior National Accounts Manager will lead all sales strategies specifically at Wal-Mart Canada and will manage a small portfolio of other accounts. Attractive compensation package including salary, performance bonus, and benefits. Position reports directly to the Commercial Sales Director for Canada.
 MAJOR RESPONSIBILITIES
Develop and maintain strong partner relationships at national account level with Wal-Mart Canada and designated other retail accounts
Capitalize on these relationships to achieve sales objectives, insure alignment with customer objectives, and develop action plans to drive POS revenues, profitability and inventory turns.
KEY COMPETENCIES
Leadership skills
Strategic thinker
Proven negotiation skills
Relationship building - strong communication skills in developing new and existing business opportunities.
Organizational and planning ability
 KEY QUALIFICATIONS
Post secondary business degree/diploma
7 - 10 years of senior national account sales/category management experience in housewares or related industries and/or fast moving consumer goods (FMCG) industries.
National account experience with Wal-Mart Canada required
Proven track record with demonstrable accomplishments.
Excellent analytical abilities
Proficient in Microsoft Office Applications including: Excel, Word and Power Point programs
Please submit résumé via email to:
Black Eagle Executive Search
c/o Richard Simms at rsimms@blackeagle.ca
Only candidates of interest will be contacted.
_______________________________________________________________________
Resumés
Experienced District Manager with a proven track record with several national chains.

view this

resumé

A conscientious, highly motivated manager with a results-oriented track record in developing new business.

view this

resumé

An experienced merchandising executive possessing passion, vision, and a strategic approach to delivering bottom-line.

view this

resumé

Senior sales/marketing leader with experience in all classes of trade wishing new HARDLINES career. view this

resumé

Very Experienced Business Unit Manager, great passion for generating sales and building relastionships.view this

resumé

Worked through my career within the manfucaturer, wholesale and consumer goods industries. view this

resumé

Senior Sales Manager with vast experience in retail and wholesale sales growth in Canada. view this

resumé