In This Issue:
"No bird soars too high if he soars with his own wings." —William Blake (British poet, painter and wacky visionary, 1757-1827)
RONA outlines strategies for wooing women customers
TORONTO

— More than 80 percent of purchasing decisions involve the woman in a household. That's why RONA takes her very seriously.

Claude Bernier, evp of marketing and customer innovation, revealed some of RONA's strategies for wooing women at a conference on the subject held here last week. He referred to women as "the 'chief purchasing officers' of today's typical Canadian household, and, as such, the driving force behind many current retail trends," especially in categories such as painting and decorating, kitchen and bath, and gardening." When it comes to choosing a store, women are more influenced by word of mouth than their male counterparts — 31 percent vs. 22 percent. They also rely on research, especially via the Internet, more than men. "This is reflected in the fact that 60 percent of subscribers to RONA's online newsletter are female," adds Bernier. Products designed expressly for women, such as a line of pink power tools by Tomboy Tools, and a new line by Marie-Lise Pilote, the host of the RONA-sponsored television program, "Ma Maison RONA", point to the intensity with which women are undertaking DIY projects. However, Bernier notes, "the centre of gravity in our market is swinging away from the baby-boomer do-it-yourselfers to the up-and-coming Gen-Xers and even younger Gen-Y."

As ever, he concludes, the challenge for RONA is to successfully attract women into its stores, without alienating the core male customers who "still account for the lion's share of sales in traditional sectors such as plumbing and electrical, wood products and construction materials."

Top.
TIM-BR MART rolls out eco-identified product lines
CALGARY — TIM-BR MART, the national building supplies buying group for independent dealers, launched its EcoChoice program last week across Canada at participating retail locations. The program comprises a range of eco-friendly hardware and building materials, giving customers more choices for going green when they build, renovate or repair.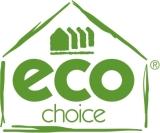 The EcoChoice designation identifies products that meet the program's criteria to have a reduced impact on the environment. Those criteria cover aspects of a product's lifecycle over categories such as manufacturing, packaging and shipping. Each vendor's claim must be supported by documentation from an unbiased outside source, such as a LEED certification. According to Phil Temple, TIM-BR MART's green buyer and the LEED-educated "gatekeeper of the designation", the program gives vendors the opportunity to get credit for products they've invested in. "They've spent considerable time, research and money establishing and improving their product's eco-friendly attributes. We're helping them get the products out there and more importantly, giving more choice to our dealers and their green-minded—and cost conscious—customers," he says. Products with the EcoChoice designation will be identified at shelf level, and stores participating in the program will have corresponding signage. EcoChoice pages began appearing on TIM-BR MART's website last week, www.timbrmart.ca, as well. The EcoChoice products tie in with TIM-BR MART's existing EnerGrade program, which is an education initiative for dealers and staff. The program arms them with the skills to advise customers on energy efficiency projects and repairs. It also offers guidance on taking advantage of government rebate programs. Steve Stremecki, vice-president of retail services, emphasizes that EcoChoice dealers are attuned to the needs of their customers and of their communities. "And as our emphasis on protecting the environment grows, dealers want to play a role in the health and sustainability of their communities."
How "green" are Canadians' homes? Home Depot finds out
TORONTO — In a new survey of homeowners by Home Depot Canada, Canadians get only a moderate rating when it comes to greening their homes. The first-ever Canadian Green Home Index, developed by Environics Research for the giant home improvement retailer, assigns Canadians a 60 out of 100 rating.Based on five questions, the Canadian Green Home Index tracks Canadian attitudes and behaviours, as a means to measure progress toward greening their homes. The index will be released semi-annually to track progress across the country. "Canadians want to be more environmentally friendly, but it's an ongoing process to change these important behaviours," said Annette Verschuren, president of Home Depot Canada and Asia. "We believe this index provides a real opportunity to add to the green discussion, so we can support further change and provide consumers with the tools they need to do more." A majority of Canadians (68 percent) rate their home as "somewhat green." A further 13 percent believe their homes are "very green" already. But, an even stronger majority of Canadians (83 percent) acknowledge they have room to improve — and are keen to make their homes even greener than they are today. Only two percent of the population claims their home is already as green as it can be. Canadians have great intentions to green their living spaces, but a majority (54 percent) admit they are only "somewhat confident" they have the tools to make it happen. A further 22 percent say they are "not confident" in their ability to access eco-appropriate knowledge and resources.
Can-Save wants to rock 'n roll — while taking back the business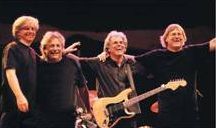 BARRIE, Ont. — Can-Save, the specialty building materials distributor, will host its annual Summer Expo on May 28. It will once again be held at the Barrie Molson Centre.The theme of Expo 2009 is "Taking Back the Business", a mantra of the Can-Save team, which has developed a number of programs to help dealers "specialize" in a range of products and services, helping them "take back" business lost to a growing number of specialty stores, such as flooring, window and kitchen operations. During the show, key manufacturers will be focusing on ways to help dealers take back business from other channels in their markets. Along with Can-Save's goal of helping attending dealers grow their businesses, the Expo will feature a number of touches that have become signatures of Can-Save, including one-day-only manufacturer supported buys with extended dating. In addition, the event can always be counted on to provide topnotch Canuck rock 'n roll entertainment, and this year Chilliwack will be featured. (Without no audience there just ain't no show! - Editor)
Recession rekindles Americans' love for DIY projects
MOORESVILLE, N.C. — It turns out that people aren't just turning to DIY projects to save money — they actually like doing home improvement projects.Lowe's Cos. conducted a consumer survey recently of more than 500 U.S. homeowners, who revealed projects they're planning over the next 12 months and what motivated the process. Of those people planning a DIY project, 35 percent say they will do it themselves to save money. But in a very close second, 32 percent cited "pleasure" as the reason they do it themselves. "Purchasing a home is one of the largest single investments a person will make during his or her lifetime. In good times and bad, homeowners remain committed to preserving their investment by maintaining and improving their homes," says Larry Stone, Lowe's president and COO. "While time constraints encouraged many people to say 'do it for me' in recent years, perhaps the silver lining of the current economy is that homeowners can save while they rediscover the fun of doing projects themselves."

National Director of Sales - USA
TASK DESCRIPTION
Position: National Director of Sales - USA
Supervisor: Vice-president Sales and Marketing Responsibilities : Developing and managing all Sales in United States
Identify opportunities and develop a plan of action for growth with the Home Centers, Distributors, Small chains and Pro Dealers in the USA market.
Identify and contact the key people or agents to perform our developing goals.
Manage the actual Menards account with stairparts and present new opportunities with other product categories to grow sales at Menards.
Understand our competition in each specific market with majors target customers. Perform price shop analysis and identify the actions required to maintain our competitiveness.
Coordination of sales projects with merchandising and marketing dept.
Attend sales meeting with major customers.
Perform global presentation and action plan for upcoming Product Line Reviews in targeted customers
Generate regular calls and follow-up to major accounts merchant
Please email your resume to gbousquet@colonialelegance.com

Sherwin-Williams Wood Care Group Canada is a leading manufacturer and marketer of the Minwax and Thompson's Waterseal Brands. We are located in Thornhill, ON, and are a division of our parent company Sherwin-Williams, Inc. We are searching for a talented, energetic individual with drive, passion, and a proven track record, to join our growing organization. Product Manager A strong strategic thinker with proven leadership abilities. You will work with our retail sales teams across Canada to build and execute strategic initiatives. You will be responsible for managing all marketing aspects of the Canadian Wood Care business. This includes the development & execution of segmented brand reviews, annual marketing plans, product positioning, advertising platform/package development, merchandising development, promotion and pricing. You will bring 5+ years branded marketing experience to this position. Your skillsets will include strong computer, analytical, project management and people leadership skills. You will bring a proven track record with a wide range of experiences and accomplishments. Must have an ability to think creatively and strategically. You must possess Management experience. Must possess strong financial management skills. Minimum education requirements include a Bachelor's Degree (MBA preferred). Please apply by submitting your CV to Glen Knowles at, glen.b.knowles@sherwin.com.
To place an ad in our classified section click here or call 416-489-3396
5 Most Recent Industry Resum

és
Exceptional sales professional with management, training and team building experience.
A creative, strategic thinking and results oriented Sales Professional.
Dynamic business development specialist seeking managment opportunity
Well-spoken, energetic, confident, and personable, the type of person on whom your customers and employees will rely.
A seasoned veteran with a wealth of experience, on the front lines of Retailing. Personable, energetic and dedicated to providing Exceptional Customer Service.
A sales leader experienced in coaching, managing and developing sales teams.
Know someone who is between jobs? We will send a complimentary subscription to anyone who is seeking a job. We also offer a free Online Resumé Service. Ask them to call or email us here at the World Headquarters. (And why not tell your HR department about this service!) Email Brady for more info. —Beverly
Sell your company - or buy one - with HARDLINES Classifieds! Do your executive search, find new lines or get new reps in the HARDLINES Marketplace. Only $2.75 per word for three weeks in the classifieds. To place your ad, call Brady Peever at 416-489-3396 or email: brady@hardlines.ca
To ensure you receive your HARDLINES newsletter each week, please add bev@HARDLINES.ca to your address book.

Did your email system make this newsletter unreadable? You can read it online instead. call us to find out how.

Publishing Details: HARDLINES is published weekly (except monthly in December and August) by HARDLINES Inc. 360 Dupont Street Toronto, Ontario, Canada M5R 1V 9 © 2009 by HARDLINES Inc. HARDLINES™ the electronic newsletter www.HARDLINES.ca Phone: 416.489.3396; Fax: 416.489.6154 Michael McLarney - Editor & President - mike@HARDLINES.ca Beverly Allen, Publisher - bev@HARDLINES.ca Brady Peever - Circulation Manager - brady@HARDLINES.ca Kathryn Crosthwait - Accounting - kath@HARDLINES.ca The HARDLINES "Fair Play" Policy:Reproduction in whole or in part is very uncool and strictly forbidden and really and truly against the law. So please, play fair! Call for information on multiple subscriptions or a site license for your company. We do want as many people as possible to read HARDLINES each week - but let us handle your internal routing from this end! Subscription:$299 (Canadian subscribers add $14.86 GST = $315.21 per year/ GST #13987 0398 RT).Secondary subscriptions at the same office are only $48.75 (Canadian subscribers add $2.44 GST = $51.19).Ask about our reduced rate for branch offices.You can pay online by VISA/MC/AMEX at our secure website or send us money. Please make cheque payable to HARDLINES.
NEWS IN BRIEF
SASKATOON — Madero Doors & Hardware, a wholesaler, manufacturer and distributor of residential and commercial door systems and hardware, has purchased Winnipeg-based Penner Doors & Hardware Ltd. The union of Penner and Madero creates a distribution network that now extends from Ontario to British Columbia. Under the Madero banner, the Madero Winnipeg branch will continue to focus on its existing customer base of lumberyards and retail operations for all of product lines. Penner Doors & Hardware will continue to be operational in Ontario, Manitoba, Alberta and Saskatchewan, focusing on contract sales and general contractors exclusively.BURLINGTON, Ont. — As of July 1, 2009, Ikea will no longer offer plastic bags in its stores in Canada. The move follows an initiative in October 2007, when Ikea Canada introduced its "Bag the Bag" program, aimed at reducing plastic bag consumption by 50 percent, from 25 million to 12.5 million bags, in the first year. In the first six months of the program, more than 90 percent of Ikea customers stopped buying plastic bags and a recent online survey of its customers determined that 96 percent already own a reusable bag. CHICAGO — In its first quarter, Grainger, the wholesale maintenance supplier, saw net income drop to $96.4 million, from $114.2 million a year earlier. Sales fell 12 percent to $1.47 billion. Following 200 job cuts in February to drive down costs, the company intends to let go as many as 200 more people this year. In addition, Grainger intends to invest between $25 million and $50 million to expand its sales force in the second quarter. OAK BROOK, Ill. — Next year, Ace Hardware plans to increase the cash portion of its annual patronage dividend for dealer-members' warehouse purchases. A spokesman for the company confirms what Ace officers told members during the co-op's recent spring dealer market: that the cash portion of the dividend for purchases made in 2010 would be raised to 35 percent of the total payout, from 20 percent. Ace CFO Dorvin Lively says Ace is making this change to take a more conservative approach to managing its balance sheet. An accounting error two years ago is what led Ace to lower the cash portion of the dividend in the first place — to 20 percent from 45 percent before 2007, a year when Ace had to make a $152 million accounting restatement. BELLE VERNON, Pa. — The Area School District here has paid pro dealer 84 Lumber $1 million — or about $40 per square foot — for a property, according to CoStar Group, which tracks real estate transactions across the U.S. CoStar reports that the District acquired the land from Pierce Hardy Limited Partnership, an entity through which 84's owners, the Hardy family, own their land holdings. What the school district bought is a typical 84 Lumber seven-acre yard, with a 24,400-square-foot main building, an 8,400-square-foot storage shed, and a 3,600-square-foot half shed.
PEOPLE ON THE MOVE

Brian P. Bailley has joined McDiarmid Lumber Ltd., Manitoba's largest building supply dealer, in the newly created role of marketing operations, focusing on growing McDiarmid Lumber's market presence within the new residential, commercial and renovation construction market sectors. In his new role, Bailley will be responsible for the initiation and implementation of programs targeted specifically at home builders, commercial contractors, construction trade contractors, specialty trades and architects. Bailley brings to the job more than two decades of senior management experience within the North American building materials industry. He has held positions across Canada with organizations such as Domtar Gypsum, Georgia Pacific Gypsum and CANPAR Industries.To place a listing in our "People on the Move" section, please send me the information, including the person's name, title and contact email or phone number, if desired at mike@hardlines.ca. We reserve the right to edit items for length. —Michael
DID YOU KNOW?
…that the buying groups are reinventing the notion of "trade show"? Both TIM-BR MART and Castle Building Centres offered new, interactive ways for vendors to connect with dealer customers last year. (Learn more about the buying groups, the big boxes, and the entire industry in our sister publication, Hardlines Quarterly Report —Michael)
ECONOMIC INDICATORS
 

OTTAWA — Contractors' selling prices for new homes decreased 0.7 percent between January and February, compared with a 0.6 percent decline a month earlier. The biggest drop was in Edmonton, while St. John's was up 20.5 percent from a year earlier. (Stats Canada)Manufacturing sales increased 2.2 percent to $42.9 billion, the first increase since July 2008. Motor vehicle and motor vehicle parts industries in Ontario were behind most of the gains in February, following widespread slowdowns and shutdowns in January. Excluding motor vehicles and parts and accessories, manufacturing sales edged down 0.2 percent, the seventh monthly decline in a row. Constant dollar manufacturing sales, which are measured in 2002 prices, rose 2.6 percent to $39.4 billion in February. This was the first increase in constant dollar sales since September 2008. (Stats Canada)
OVERHEARD...
"The future is a daily occurrence. It happens whether you want it to or not." —Anthony Stokan, retail guru supreme and frequent speaker at our Annual Hardlines Conference. The first five callers to the Hardlines World Headquarters this morning will get a free autographed copy of Anthony's newly revised book, "Naked Consumption", the second revised edition!
Hardlines Products
Hardlines Quarterly Report
Hardlines Retail Report
Hardlines Hot Product Showcase
Hardlines TV
Free daily news updates
Did you know you can have this newsletter sent to someone else in your office for only $4.06 a month per person?
Click the link below to spread the news to your whole office!