In This Issue
"Teamwork is so important that it is virtually impossible for you to reach the heights of your capabilities or make the money that you want without becoming very good at it." — Brian Tracy (U.S.-based business and motivational consultant)
Home dealers welcome signs of spring at latest market
ST. JACOBS, ON — The latest Home Hardware dealer market, which ran April 13-15, once again drew dealers, their staff and families, from more than 1,000 stores across the country. This was the co-op's 90 th market, which finds dealers largely optimistic about the season ahead, despite the late arrival of spring in most regions.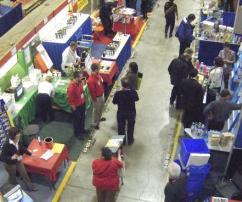 While the show was not marked by any major new programs (Home launched a major store design and merchandising program two years ago), a number of existing initiatives are gaining traction among the member dealers. These include Home Installs, the industrial-commercial-institutional business, and an expanded gift card program, with a new provider (see our April 7/08 issue –Editor). "The dealers here are excited about the potential for what they can take from this show and apply in their stores," says Bill Ferguson, dealer support manager for Home Hardware. He's especially enthusiastic about Home's ICI program. "The professional and institutional business is untapped and we're taking another look at that." Ferguson also points to the growing range of home improvement products being shown on the show floor. Many dealers, he points out, are learning the value of merchandising these décor and home improvement products in their stores, which benefits both DIYers and those valuable contractor customers – who bring their own customers into the store to see first-hand the options available. The range of products at this market and the potential for pent-up business as the snow melts, have kept Home's dealers positive about their prospects for 2008.
Changes create new role at Canadian Tire
TORONTO — Some changes have occurred at the senior levels of Canadian Tire's merchandising team. Since Ed Johnston moved over to the global sourcing business as vice-president Global Sourcing Services (working with Reg McLay, vice-president business development), Johnston's former role as vice-president home products has essentially been split in two.John Jobin, formerly line of business director, home décor and repair, is now vp hardware. T.J. Flood has been named vp home, handling, well, just about everything else, including indoor living, everyday essentials, home décor, cleaning products, and electronics.
Home Hardware reorganizes on Shuh's retirement
ST. JACOBS, ON — After 35 years, Bruce Shuh is hanging up his red blazer and retiring from Home Hardware Stores. Shuh, who spent the past 10 years of his career as Home's director of marketing for hardlines, retired officially last Friday.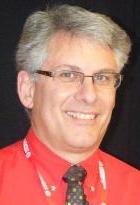 With his departure, Home will combine the marketing efforts of its hardlines and LBM divisions under Jack Baillie, who has paralleled Shuh's role on the building materials side. The two marketing teams will come together under Baillie. Shuh is riding out in style—literally. He is undertaking a marathon motorcycle ride to California to raise money for the Special Olympics, a cause close to his heart and one that Home Hardware has supported since 1998. Shuh will ride for 35 days, commemorating his 35 years with the company. The ride begins in Waterloo, ON on May 4. (For more info and to make a donation, click here.)
Builder group economist sees U.S. in 'mild' recession
WASHINGTON — The chief economist for the National Association of Home Builders said last week that the housing slump has undermined consumer confidence to such an extent that the U.S. economy is being pushed into what he predicts will be a "mild" recession.David Seiders says the economy is being hamstrung by a housing downturn that continues to be worse than expected, as well as a weak labour market and rising costs for fuel and food. He has adjusted NAHB's housing forecast to indicate continuing downward movement in housing starts through the end of 2008, bringing the decline for the year to 30%. A month ago, Seiders expected housing starts to bottom out in the third quarter, with a 27% decline for 2008. Seiders sees one answer to this problem coming from Washington. He is calling on Congress to help the ailing housing market by passing legislation that approves both temporary home-buyer tax credits and the modernization of the Federal Housing Administration. These measures, Seiders believes, would bolster consumer confidence.
Kimberly-Clark comes under fire for sustainability practices
TORONTO — As companies look to go "green", the urgency of having a true sustainability policy is becoming ever more acute. Take Kimberly-Clark. It has come under fire by Greenpeace for its harvesting practices in Ontario's Kenogami Forest, near Thunder Bay. An investigation by Greenpeace alleges that the company ignored its own environmental policy and misinformed its shareholders about aspects of its sourcing from the Boreal Forest.Greenpeace representatives were at the latest shareholder meeting of Kimberly-Clark, which makes Kleenex and Cottonelle, held last week in Irving, TX. There, the environmental activism group presented details of its report, which relies on government information, independent audits, public records and satellite mapping to
document Kimberly-Clark's management and logging of the Kenogami Forest. It alleges the company violated its previous policy not to use "environmentally significant" old-growth fibre in its consumer products. According to Greenpeace, since Kimberly-Clark began logging in Kenogami in 1937, 71% of the forest has been fragmented and woodland caribou have been driven from 67% of the area. Wolverines have been driven out of the forest completely.
Classifieds
In-store Service and Representation Available

Over the last 33 years, our Agency has consulted with many manufacturers and importers in bringing their lines to market in Canada, while forging lasting relationships with our customers, distributors and principles. We have achieved unparalleled continuity in our marketplace; which has allowed our brand recognition to strengthen along with those brands recognizable at your local Home Improvement retailer. Our deep knowledge of Big Box will transform your business performance, driving aggressive growth while controlling bottom line expenses. Our limited line offering gives us the opportunity to give your product the attention it needs, --With measurable results! Contact us so that we may show you some of the extensive services we provide. To contact us reply to Barb Hills with P.O. box 362 in the subject line.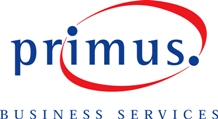 Primus Business Services , a division of Primus Telecommunications Canada Inc. offers exceptional communication solutions – including voice, data and hosting services to over 45,000 small, medium and large enterprise organizations and is at the forefront of telecommunications in the Canadian marketplace.

To broaden its data centre footprint in Canada and to meet increasing customer demand for colocation and managed services, Primus Business Services recently expanded its Internet Data Centre Operations in Toronto and Ottawa. In addition to these new centres, Primus Business Services has opened a Data Centre in London, Ontario – a result of our commitment to servicing the needs of our existing clients in this area. Currently we are offering tours through our new state-of-the-art facility in London. If you are interested in a private tour, or to join us at our grand opening on April 23rd, 2008 please visit: www.primus.ca/london-event.
As a new division to UFA, Spruceland Lumber is an Alberta owned retail operation. We have been in business in Fort McMurray since 2004. We are a leader in the retail hardware industry in Fort McMurray. We are fast paced business people looking for people who are willing to grow and learn along with us. Be part of our vibrant team.

STORE MANAGER

Position # HR08-119E You are critical to the success of Spruceland Lumber and have the responsibility of providing leadership and ensuring profi tability in all aspects of the business operation. We are looking for a dynamic, results-driven manager to take over this key position. You are responsible for all store operations, including maintenance of facilities, sales, inventory control, marketing, merchandising, cost containment, staffi ng and training. Qualifications: You have 6 to 10 years experience in retail management with a proven track record in growing market share and profi tability; a demonstrated ability in a leadership role with strong coaching capabilities; a strong business acumen, an ability to develop specific business plans; a customer service focus; a strong analytical and problem solving skills; and excellent computer skills using Microsoft Office packages and database software. We offer great advancement opportunities throughout UFA with a competitive salary, benefi ts and performance based rewards. Interested? Please reply via email, fax or in person, quoting the position #, to: Bob Schell 403-912-0656 Marilyn Kanobel 780-468-1448 Human Resources UFA Co-operative Limited 6510 - 20 Street Edmonton, AB T6P 1Z2
Wake up with the sunrise over Georgian Bay!
75 ft. frontage with hard-to-find water-side outbuilding. This lovely 2+1 bedroom home features 1200 square feet of living space.  2 bedrooms + small bed/den, 2 bathrooms (with heated floor); open concept style kitchen, dining and living room. Amenities include airtight fireplace, laundry room and entrance hall. Garage with bunkie sits right on the Bruce Trail and offers a breathtaking view of Georgian Bay and Lion's Head Cliffs. This year-round home has been lovingly maintained and updated: 1988:   Major renovation, new kitchen, bathrooms (by Vandolder's), new doors, windows, insulation and drywall.  House rewired with 200 amp service.  New furnace, new airtight stove with s/s chimney liner, new plumbing and central vacuum. 2003:  New septic system 2004:  New well, insulated waterline with "heatline" 2006:  Garage roof re-shingled, (25 yr.) House Lot size:  75' approx. x 200' approx. Water Lot size:  75' approx. x 70' approx. ( 24'x24' approx.- double garage including bunkie) For sale: $485,000

Click here for more information
Sell your company - or buy one - with HARDLINES Classifieds! Do your executive search, find new lines or get new reps in the HARDLINES Marketplace. Only $2.75 per word for three weeks in the classifieds. To place your ad, call Brady Peever at 416-489-3396 or email: brady@hardlines.ca
To ensure you receive your HARDLINES newsletter each week, please add admin@HARDLINES.ca to your address book.

Did your email system make this newsletter unreadable? You can read it online instead . Publishing Details:HARDLINES is published weekly (except monthly in December and August) by HARDLINES Inc. 360 Dupont Street Toronto, Ontario, Canada M5R 1V9 © 2008 by HARDLINES Inc. HARDLINES™ the electronic newsletter www.HARDLINES.ca ; Phone: 416.489.3396; Fax: 416.489.6154 Michael McLarney - President - mike@HARDLINES.ca Beverly Allen, Publisher - bev@HARDLINES.ca Brady Peever - Circulation Manager - brady@HARDLINES.ca Barb Hills - Sales Manager - barb@HARDLINES.ca

The HARDLINES "Fair Play" Policy:

Reproduction in whole or in part is very uncool and strictly forbidden and really and truly against the law. So please, play fair!

Call for information on multiple subscriptions or a site license for your company. We do want as many people as possible to read HARDLINES each week - but let us handle your internal routing from this end! Subscription:

$285 (Canadian subscribers add $14.25 GST = $299.25 per year/ GST #13987 0398 RT).

Secondary subscriptions at the same office are only $46 (Canadian subscribers add $2.30 GST = $48.30).

Ask about our reduced rate for branch offices.

You can pay online by VISA/MC/AMEX at our secure website or send us money. Please make cheque payable to HARDLINES.
COMPANIES IN THE NEWS
TORONTO — Canadian retailers are getting rid of all products containing bisphenol A (BPA). Canadian Tire is going to remove from its stores' shelves all plastic water bottles and food storage containers that are known to contain BPA. The move affects all Canadian Tire, Mark's Work Wearhouse and PartSource stores. Hudson's Bay Co. has announced it will remove all baby products, including bottles, bottle liners and drinking cups which contain BPA, from its 94 Bay stores and 280 Zellers; ditto Wal-Mart in its 299 stores. The move comes as a result of the pending announcement by Health Canada that classifies BPA as a dangerous substance.HOFFMAN ESTATES, IL — Sears Holdings is laying off 100 people at its head offices here. Cuts will affect a range of departments, and come barely two months after 200 jobs were already cut there. About 5,000 work at head office. MONTREAL — Tembec Inc., the integrated forest products company, has sold most of its interest in AV Nackawic Inc. and AV Cell Inc. to Aditya Birla Group. It owned 25%, and sold off 20% for $9 million. The deal includes a long-term supply agreement with one of Tembec's own mills. LAKE FOREST, IL — W.W. Grainger Inc., the facilities maintenance products wholesaler, had a first-quarter profit of $114 million, up 12% from $102 million last year, thanks to strong sales increases from its Canadian division, Acklands-Grainger. Quarterly sales reached $1.7 billion, up 7%. The Acklands-Grainger Branch-based unit generated sales of $177.3 million, up a healthy 25% over the prior year's sales of $142.1 million. MONTREAL — Home Depot Canada has become a major partner with Earth Day Quebec to promote a commitment to environmental protection and to encourage individuals, organizations and municipalities to take positive action. The partnership is in place for the next three years. Canada's second-larges largest home improvement retailer joins existing partners that include Desjardins, Alcoa, Quebecor and IGA. LONDON — B&Q, the UK's leading DIY retailer, has teamed up with a British designer to help raise awareness of our impact on global warming. Wayne Hemingway has created a range of limited-edition sweatshirts exclusively for B&Q. The idea is to let people bundle up so they can turn down their thermostats during the cold spring. WALLINGTON, UK — Homebase has launched a line of private-label kitchen electrics, including toaster, kettle, and blender. The value-price house brands will be complemented by a range of national brands, including Dualit, Kenwood and Gaggia.
People on the Move

Christine Hand, owner of Handyman Home Hardware in Conception Bay South, NF, was awarded the Walter J. Hachborn Award at Home Hardware's latest dealer market, held last week in St. Jacobs, ON. Hand is the first dealer to ever to receive the award twice. (She is also an amazing past speaker at our 2006 Hardlines Conference–Editor).At its latest annual meeting, the Canadian Hardware and Housewares Manufacturers Association appointed its new board. Bill Calasina of Bissell Canada has been named chairman, replacing Gerry Byle of Kaz Canada, now past chairman; James Mumby of Dynamic Paint Products is first vice-chairman; Peter Thomson of Taymor Industries is second vice-chairman; and Doug Whaley of Rust-Oleum Consumer Brands Canada is treasurer … Three new members have also joined the board: Dave McKellar of Masco Canada, Kris Ovstaas of Philips Lighting, and Mike Wilson of Recochem.
IN MEMORIAM
Jerry Zucker, the owner of Hudson's Bay Co., lost a battle with cancer last week. He was 58. His wife, Anita, has stepped in as the company's governor. Robert Johnston, deputy governor, takes on the role of CEO. Zucker bought the 338-year-old retail company in 2006 for $1.1 billion. According to Forbes, his net worth is $1.2 billion.
Economic Indicators
Consumer prices rose 0.4% between February and March 2008, the same rate as in the preceding period. The consumer price index rose 1.4% on average in the 12 months to March 2008, the fourth consecutive month in which the rate of growth has decelerated. This was the slowest rate of growth since January 2007. (Stats Canada)Major construction of office buildings in Ontario and Alberta helped fuel the pace of investment in non-residential building construction for the first three months of 2008. First-quarter investment hit $10.3 billion, up 1.6% from the fourth quarter and the 20th consecutive quarterly increase. In constant dollars, investment in non-residential building construction declined 0.3% from the fourth quarter. (Stats Canada)
Noted...
Can-Save, the Ontario-based specialty building materials distributor, will hold its 17th annual Summer Buying Expo on Thurs., May 29 at the Barrie Molson Centre. Lots of deals, cash incentives, and Canadian rock'n roll legends April Wine to close things off. For more info, click here.