In This Issue:
"To be persuasive, we must be believable; to be believable, we must be credible; to be credible, we must be truthful." —Edward R. Murrow (American broadcast journalist, 1908–1965)
Home Hardware presents new initiatives at latest market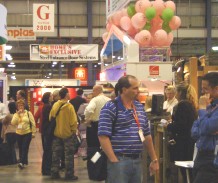 ST. JACOBS, Ont. — Home Hardware Stores Ltd. held its 45th dealer market last week, playing host to some 800-plus dealers, their families and staff.Dealers were generally buoyant in their outlook for the rest of the year, with many of them saying that, despite abysmal weather in January and February, business has begun picking up. Although dealers in Ontario expressed concerns about the economy, especially those affected by layoffs in the auto industry, a number of dealers expected to maintain sales comparable with last year. "The good thing about the market is that the dealers come from across the country," said Paul Straus, vice-president and CEO of Home Hardware. "They all said they were getting busy. I didn't hear any negative comments, even from dealers in Alberta, who weren't really discouraged, even with the slowdown after years of tremendous growth." To support those dealers, Home unveiled a number of marketing programs at this market. The initiatives were building on Home's new tag line, introduced at the co-op's last show in September 2008, "Home Owners Helping Homeowners". The slogan has been identified as a way to reflect the organization's focus on ownership by independents, differentiating them from other chains and big boxes. Highlights of the market included:
Expansion of Home's DIY project planning software, HomeWorks, to include paint matching and colours tied in with Home's own Beauti-Tone paint range;
Beauti-Tone has also introduced a new line of VOC-free paint under Home's eco-friendly private label, Natura;

Two hardware divas: Bev Allen of Hardlines welcomes Home's celebrity chef Anna Olson.

Anna Olson, Food Network host, celebrity chef and cookbook author, joined the Home team as the retailer's new Kitchen Expert back in March. Dealers got to meet Olson at the market on April 21, where her involvement with Home Hardware got its official launch.
Gardening guru Mark Cullen put his name to a new store accreditation program. The accreditation identifies Home dealers with top-notch garden centres that become Mark Cullen approved;
a new hand-held ordering system was introduced at the show as part of Home's own Prism POS system. It replaces the older Palm Pilot technology;
the HomeInstalls program is also gaining momentum. According to Jack Baillie director of marketing, about half the dealers are already involved in the installed services program. Now, they have support of dedicated software to help guide that business. "The program helps dealers really be in the home renovation business," he noted.
"While many companies are dialing back their marketing programs, we've been busy working with strategic opportunities that position Home for future growth," said Straus. "We are well-positioned to weather the current economic storm, and this year's Spring Market is just another example of the size and strength of our network."

Top.
Quebec Pro dealers make the switch to Ace
MONTREAL — Plans to convert Pro dealers in Quebec to the Ace banner are going according to plans laid out last fall, with fully 100 dealers expected to make the switch this year.In November 2008, Ace severed ties with Pro Retail Services, a group managed by TruServ Canada. PRS had been managing the Ace and Pro banners for the independent dealers who carried them. Now, the buying group TIM-BR MART is converting the dealers, beginning with Quebec. At the time of the announcement, made during the Pro Retail Services dealer market in Montreal in December 2008, Pro dealers were told of the opportunity to convert to Ace, but were given the choice of remaining with Pro. Pro flyers were even guaranteed to continue throughout 2009. However, even by then, plans were in place to implement a wholesale conversion of Pro dealers to Ace. The conversion of these independents within Quebec to the Ace Hardware banner makes for a good fit in that province, where most of the independents in question are Pro dealers who already belong to TIM-BR MART. But not all of these independents are TIM-BR MART members. Rival buying group Castle Building Centres has seven members now in Quebec, including its original member there — and a long-time Ace dealer — Hudson Ace. Owner Jack Crombie has high praise for the Ace program. It provides, he says, an important range of products and a well-known brand for his customers in the affluent community of Hudson, near Montreal. (If you're trying to figure out how all the buying groups and distributors are interconnected, you need the Amazing Buying Group Org Chart, which appeared in the latest Buying Group Report in our sister publication, HQR. Call us at the World Headquarters for more info. —Michael)
RONA outlines achievements and initiatives at AGM
BOUCHERVILLE, Que. — At its annual general meeting last week, RONA, Canada's number-one home improvement retailer, recounted how productivity is increasing and inventories are being managed, even as the recession takes its toll on Canadian spending habits.RONA management also took advantage of the AGM to commemorate the company's 70th anniversary. In the current economic climate, RONA President and CEO Robert Dutton reiterated the importance of maintaining and fostering the company's values to guarantee its sustainability. He also noted that, over the past 70 years, RONA has reinvented itself repeatedly to adapt its business model to the constantly changing needs of consumers. "RONA will be 70 this year, but you would never know it judging by our extraordinary vigour and energy, not to mention our appetite for growth," said Dutton. He cited, among the company's efforts to renew and innovate, everything from responsible procurement policies, optimization of the supply chain, and growth in private-brand sales to accelerated dealer recruitment and new store design. RONA continues to focus on its PEP program to guide its fortunes through the recession. Phase one of the program, which addresses everything from channel management to training, was introduced at last year's AGM. As a result of PEP initiatives, RONA increased its adjusted gross margin by more than 100 basis points, at base-weighted distributions, thanks to better management of product categories, increased sales of private brand products, reduction of store losses, and continued improvement of purchasing conditions with suppliers. Optimization of the supply chain is another essential aspect of the PEP program. Inventory shrank by $118 million, or nearly 14 percent, in 2008, while logistics costs were reduced by $6 million. The third component of the PEP program is the accelerated recruitment of affiliate dealer-owners. Recruitment is considered so critical to RONA's continued growth that this function has come under Dutton's direct responsibility. Last year, the affiliate dealers posted same-store sales growth of 3.8 percent, making them the key source of positive growth for the company. The company counted among it accomplishments in 2008:
a 10 percent increase in private-brand sales, with that category now accounting for 17 percent of sales;
an increase in sales related to installation services of more than 20 percent;
a 10 percent increase in purchases by Air Miles customers; and
the new RONAdvantage program, which tops up government renovation tax credit programs set up by the federal and Quebec governments with additional rebates in the form of RONA gift cards.
RONA is also counting on its diversified points of sale to help it weather the economic storm. Along with more than 700 retailers, the company has a growing presence in the industrial and commercial markets. To capitalize on this advantage, RONA intends to further diversify its commercial and professional market division.
Home Depot offers rebate when replacing old mowers
TORONTO —Home Depot Canada and Clean Air Foundation are urging Ontario residents with old gas-powered lawn care equipment to through Mow Down Pollution, a national customer-engagement program designed to encourage and reward Canadians for permanently retiring their high-polluting gas-powered lawn care equipment.Consumers who turn in their old gas-powered lawnmowers, trimmers, chainsaws or leaf blowers to any Home Depot Canada store between April 23 and May 3 will receive a rebate of up to $100 on the purchase of an environmentally-preferred lawn care alternative. The small two-stroke gas engines found in lawnmowers, trimmers, leaf blowers and chainsaws are a significant source of greenhouse gas and smog-forming emissions. Environment Canada estimates emissions from lawn and garden equipment comprise approximately 20 percent of all smog produced by mobile sources in Canada. A standard gas mower can emit the same amount of common air pollutants in one hour as driving a new car almost 500 kilometres.
To place an ad in our classified section click here or call 416-489-3396
5 Most Recent Industry Resum

és
Exceptional sales professional with management, training and team building experience.
A creative, strategic thinking and results oriented Sales Professional.
Dynamic business development specialist seeking managment opportunity
Well-spoken, energetic, confident, and personable, the type of person on whom your customers and employees will rely.
A seasoned veteran with a wealth of experience, on the front lines of Retailing. Personable, energetic and dedicated to providing Exceptional Customer Service.
A sales leader experienced in coaching, managing and developing sales teams.
Know someone who is between jobs? We will send a complimentary subscription to anyone who is seeking a job. We also offer a free Online Resumé Service. Ask them to call or email us here at the World Headquarters. (And why not tell your HR department about this service!) Email Brady for more info. —Beverly
Sell your company - or buy one - with HARDLINES Classifieds! Do your executive search, find new lines or get new reps in the HARDLINES Marketplace. Only $2.75 per word for three weeks in the classifieds. To place your ad, call Brady Peever at 416-489-3396 or email: brady@hardlines.ca
To ensure you receive your HARDLINES newsletter each week, please add bev@HARDLINES.ca to your address book.

Did your email system make this newsletter unreadable? You can read it online instead. call us to find out how.

Publishing Details: HARDLINES is published weekly (except monthly in December and August) by HARDLINES Inc. 360 Dupont Street Toronto, Ontario, Canada M5R 1V 9 © 2009 by HARDLINES Inc. HARDLINES™ the electronic newsletter www.HARDLINES.ca Phone: 416.489.3396; Fax: 416.489.6154 Michael McLarney - Editor & President - mike@HARDLINES.ca Beverly Allen, Publisher - bev@HARDLINES.ca Brady Peever - Circulation Manager - brady@HARDLINES.ca Kathryn Crosthwait - Accounting - kath@HARDLINES.ca The HARDLINES "Fair Play" Policy:Reproduction in whole or in part is very uncool and strictly forbidden and really and truly against the law. So please, play fair! Call for information on multiple subscriptions or a site license for your company. We do want as many people as possible to read HARDLINES each week - but let us handle your internal routing from this end! Subscription:$299 (Canadian subscribers add $14.86 GST = $315.21 per year/ GST #13987 0398 RT).Secondary subscriptions at the same office are only $48.75 (Canadian subscribers add $2.44 GST = $51.19).Ask about our reduced rate for branch offices.You can pay online by VISA/MC/AMEX at our secure website or send us money. Please make cheque payable to HARDLINES.
NEWS IN BRIEF
TORONTO — Lowe's plans to open in Edmonton , having applied for a permit for a site the South Edmonton Common shopping area, at 10141 13th Ave. That address is south of Ikea near the south boundary of the shopping development, and will be the last major tenant there. The company's next openings will be North Scarborough and West Scarborough. This follows news (see our March 16/09 issue —Editor) that Lowe's would open a store in Calgary in fiscal 2010.

WINNIPEG — At its dealer market last week, TruServ Canada announced a newly expanded supply deal with the building materials buying Group Castle Building Centres. TruServ already supplies hardware to existing Castle members who are co-branded True Value. Under the new arrangement, TruServ becomes an accredited supplier available to all 240-plus Castle members across the country.

LASALLE, Que. — RONA inc., Canada's largest home improvement retailer, opened its first new big box of 2009 last week, a Réno-Dépôt in this suburb of Montreal. The new store, based on RONA's latest concept for its Réno-Dépôt division, features retail sales space of 130,000 square feet and reflects an investment of more than $20 million. The new LaSalle store is a replacement of an old store on the same site. Other openings scheduled for 2009 are in St-Georges-de-Beauce, Que., which will be a 52,000-square-foot store in the fall; and a Totem store in Strathmore, Alta., scheduled to open this summer. CHICAGO — USG Corp., the leading gypsum wallboard supplier, lost $42 million during the first three months of 2008, compared to a $41 million loss in the same quarter a year ago. Revenue for this period was down 26 percent to $864 million. The company's wallboard production fell 38 percent to 1.3 billion square feet, and its plants operated at about 53 percent capacity during the quarter. Sales at USG's distribution business, L&W Supply were down 28 percent. The corporation's worldwide ceilings business was also off 19 percent in sales and 18 percent in operating income. NEW YORK — Sherwin Williams has a new slogan that's actually old. According to the New York Times, the line "Ask Sherwin-Williams" was first used 25 years ago. The "new" motto is being supported by a $40 million television ad campaign. Although Sherwin-Williams identifies its customer base as ranging from 25-54 years in age, the new campaign is taking direct aim on the 25-35 year old customer, which is considered to be more used to shopping at a big box store for paint. GRAND RAPIDS , Mich. — The building products distributor Universal Forest Products reported a $1.16 million net loss for the quarter ended March 31. That's a significant improvement over the $4.4 million loss it reported for the same three months a year ago. During the quarter, Universal's revenue fell 26.1 percent to $361.7 million. Universal's sales to retailers, which represented 46 percent of its total quarterly revenue, fell by only 4.1 percent to $168.1 million, whereas its "site-built" business with single-family homebuilders tumbled 43.2 percent to $60.8 million, and its manufactured housing business fell by 52.2 percent.
PEOPLE ON THE MOVE
Jim Schaeffer Sr. of Bradford Home Hardware Building Centre in Bradford, Ont., has been elected new chairman of Home Hardware Stores Ltd. Schaeffer, with his wife Else, daughter Holly Mohr and son Jim Schaefer Jr., has owned and operated Bradford Home Hardware since 1978. He has served on Home's national board since 1999 and has also served as chairman of the audit and security committee … He replaces Ron Goldade of Neepawa, Man., who has retired after seven years as chair and 19 years as a member of the board. (519-664-2252)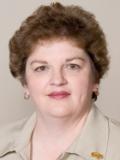 The Atlantic Building Supply Dealers Association (ABSDA) has elected Pamela Brennan as chair of its board of directors. The Florenceville-Bristol, N.B., store manager is the first woman to hold this senior position in the association's 55-year history. "Pam has consistently demonstrated strong leadership and bold vision during her five-year tenure on the board," says Don Sherwood, ABSDA's executive director. "We are fortunate to have someone at the helm who is so highly skilled and dedicated to the building supply industry." In her inaugural message to the association's 625 members across Atlantic Canada, Brennan said her priorities will be to build on ABSDA's record of success and increase the association's membership. Brennan holds a Bachelor of Business Administration degree from the University of New Brunswick and is responsible for the operations of her family's Home Hardware Building Centre. In addition, she manages her family's property development firm, is proprietor of Shamrock Suites and co-owner of the Dooley's franchise in town. (506-858-0700)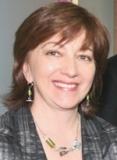 Manon Bouchard has been appointed head of RONA's procurement office in Shanghai. She was formerly category director for the merchandising of plumbing. Her duties include monitoring supplier factories in Asia to ensure they conform to RONA's own policies regarding factors such as child labour, wages and working conditions. To place a listing in our "People on the Move" section, please send me the information, including the person's name, title and contact email or phone number, if desired at mike@hardlines.ca. We reserve the right to edit items for length. —Michael

2009 National Hardware Show®, May 5-7 at the Las Vegas Convention Center, debuts its

7-events-in-1

strategy. Re-designed to reflect how retailers buy, explore over 2,800 companies in the seven major home improvement categories: Hardware & Tools, Lawn, Garden & Outdoor Living, Paint & Accessories, Homewares, Plumbing & Electrical, Storage & Organization and International Sourcing Convention.
DID YOU KNOW?
… that home improvement retailing is once again an appealing target for venture capital investment? The slowdown of growth by the big boxes, coupled with the ongoing viability of the independent model, has increased the investment — and career — potential for hardware and home improvement stores. (Learn more about the buying groups, the big boxes, and the entire industry in our sister publication, Hardlines Quarterly Report —Michael)
ECONOMIC INDICATORS
 

The Bank of Canada has cut the prime interest rate to 0.25 percent, saying that's as low as you can go. It's also expected to hold the rate down well into 2010.Retail sales edged up 0.2 percent in February to $33.7 billion (in current dollars). This comes after large declines in retail sales in November and December, followed by a partial recovery in January. February's slight increase was price-driven, as sales were down 0.3 percent in volume terms. The largest contributor to the increase in February was building and outdoor home supplies stores, up 3.0 percent, although not enough to offset declines in the previous two months, which totalled about 7 percent. The largest decline was a 1.9 percent decrease in sales at furniture, home furnishings and electronics stores in February. (Stats Canada) Affected both by export sales and weaker domestic demand, wholesale sales fell 0.6 percent to $41.0 billion in current dollars in February. (Stats Canada)
Hardlines Products
Hardlines Quarterly Report
Hardlines Retail Report
Hardlines Hot Product Showcase
Hardlines TV
Free daily news updates
Did you know you can have this newsletter sent to someone else in your office for only $4.06 a month per person?
Click the link below to spread the news to your whole office!