In This Issue
"The main ingredient of stardom is the rest of the team." — John Wooden (American basketball coach, 1910- ) 
RONA announces big-box closings
BOUCHERVILLE, QC — RONA has announced the first-ever closings of two of its RONA Home & Garden big-box stores. One is on Eglinton Ave. near Warden Ave., in Scarborough, ON. The other is in Richmond, BC, the first big box in Canada to feature bilingual Chinese signage. Neither store was operating profitably, forcing the decision by RONA's execs to wind them down. Both stores will begin liquidating stock by mid-May and will close by the end of August. All of the employees are being offered jobs at other RONA locations.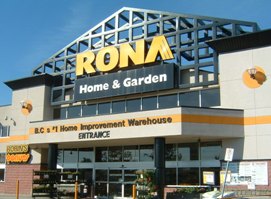 Since the Richmond store opened in 2005, a number of additional points of sale have materialized for RONA in the British Columbia market, including key acquisitions such as Dick's Lumber and Curtis Lumber in Burnaby. It also has 19 affiliate dealers in the province, including Mack Foster Building Supplies, a proximity-type store only minutes away from the Richmond big box. The Scarborough store had been part of RONA's acquisition of Réno-Dépôt in 2003. It was one of the six Réno-Dépôt stores in Ontario, then operating under the Building Box name, to be quickly converted to a RONA Lawn & Garden. However, RONA already had a big box one block away, on Comstock Ave. The two stores found themselves battling for consumer dollars, and the Eglinton site was always considered to be in a precarious position, especially as it had higher carrying costs. RONA CEO Robert Dutton insisted throughout the buyout of Réno-Dépôt that no stores would be closed, and he was able to stick to his word for almost five years. Since then, RONA has filled in the market in the east end of the GTA with a RONA Home & Garden a few miles north on Warden, and another on Midland Ave. A large RONA Lansing store, the former flagship of the erstwhile Lansing chain, is at Highway 401 and Kennedy Road.
Green program is focal point of TruServ market
WINNIPEG —Product innovation was the focus at TruServ's latest dealer market, held here last week. Retail personnel representing some 240 stores that operate under a range of banners, including True Value Hardware, V&S, Co-op and Country Depot, were on hand.Hot categories included small appliances and home care products. "This business," said Terry Derraugh, vice-president merchandising, "continues to grow." As these products, such as toasters and blenders, wear out, consumers are looking to trade
up to more style and design, coupled with more technological innovations. Derraugh added that seasonal is important, and for this show the Christmas season offers a great opportunity for technological advances, namely LED outdoor Christmas lights, while pop-up Christmas trees that come decorated are also a big category. However, the centerpiece of market's new offerings was the launch of its "Be Earth Smart" program, designed to assist highlight environmentally friendly products in their stores. The program kicks off with 800 products in four key categories: water saving, cleaning products, garden care, and lighting. "It's our way of bringing together products that are environmentally effective," said Bill Morrison, president and CEO of TruServ Canada. The products must offer features such as water savings or suitability for recycling, or feature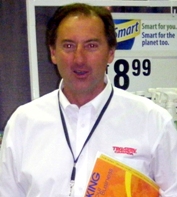 sustainable materials or reduced packaging to ease the impact on landfill. "We think there's responsibility by the retailer to be even a little ahead of the curve," Morrison said. "Rather than wait, we think that independents should just seize the opportunity." Technology also is important in the toy category, which now expands into a wide range of high-tech games and gadgets, says Morrison. He says that while Wal-Mart has captured much of the tech toy market, the consumer demand continues to grow for this category, and that demand can be met by independent retailers, as well.
Home Depot cleans up on Earth Day
TORONTO — Major retailers lined up to make announcements and offer feel-good activities on Earth Day, April 22, but Home Depot Canada had a strategy that was right on the message – at least for Ontario customers.Anticipating the announcement by the provincial government that very day of legislation banning residential use of chemical pesticides, Home Depot announced it would stop selling traditional pesticides and herbicides in its stores across Canada by the end of 2008. In fact, by June 2008, the retailer anticipates that 62 of its stores nationwide will no longer sell pesticides (its stores in Quebec already do not sell pesticides). To drive home its point, it unveiled a line of chemical-free lawn and garden care products at its Leaside store in Toronto. Seasonal merchant Milton Tjin spearheaded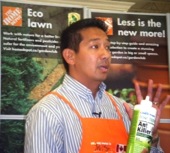 a presentation to showcase some of the products that Home Depot has rallied for its chemical-free cause. These included weed sprays rely on acetic acid instead of 2,4-D or Mecaprop, and insecticides that use borax, soap or silicon dioxide rather than Malathion or Captan. The move comes from listening to the customer, says Gino Digioacchino, vice-president merchandising for Home Depot Canada. But he adds that the vendors have been innovative, responding to, and even anticipating, the desires of the consumer. Home Depot, in turn, was willing to "open our shelves and our assortments to try these products out – without even knowing how they might sell. It's our commitment to the customer and to the environment. "And the good part is — they sell," Digioacchino adds.
RONA staff and athletes clean up neglected neighbourhoods
BOUCHERVILLE, QC — RONA held its first "Eco-Responsible Day" on Earth Day, April 22. The promotion highlighted the giant home improvement retailer's commitment to Canadian communities and the environment — and to the Olympics. Joined by Canadian Olympic and Paralympic athletes, the RONA "How-To Team" carried out clean-up operations in eight cities across Canada."At RONA, sustainable development is more than just a fad. RONA has been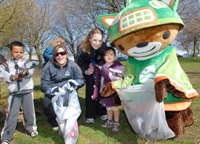 dedicated to supporting the communities where we do business right from the Company's inception, in 1939," said RONA president and CEO Robert Dutton. Clean-up operations took place in troubled or neglected neighburhoods in Vancouver, Toronto, Montreal, Thetford Mines, QC and Halifax. Participating athletes included s nowboarder Maelle Ricker, Taekwondo athlete Shannon Condie, and figure-skating champs Marie-France Dubreuil and Patrick Lauzon.
Ace Hardware's profits slip in tough market
OAK BROOK, IL — Ace Hardware Corp. reported a 1% increase in wholesale revenues, despite a drop in net income of 8%.Sales to its Ace retailer customers reached $3.97 billion for the year, up by $39.4 million, or 1.0%, from the comparable period in 2006. Ace reports that this is the sixth consecutive year of positive revenue growth. The revenue increase was driven, in part, by the addition of 171 stores worldwide to the Ace enterprise in 2007. International revenues increased by 14.4%. Ace currently operates stores in all 50 states and 63 countries. Net income fell to $86.9 million for the year, however. This follows record net income of $94.5 million generated in 2006. Ace blamed the drop on lower gross profit rates, due to one-time gains realized in 2006 on commodity pricing and opening stock discounts associated with the opening of a new distribution center, and to higher expenses to support new retail initiatives. Costs involved in cleaning up its financial statement (following the discovery last year of a $150 million-plus discrepancy) also added to the company's loss.

"Our operations are solid, and we're making investments in both our retail and wholesale infrastructure for the benefit of both the short- and long-term," said Ace President and CEO Ray Griffith. "We are pleased to have the audit of our 2007 financial statements complete and are encouraged by our 2007 results, especially in light of the economic pressures on our sales and overall operating expenses." (Ray Griffith, president and CEO of Ace, will be our keynote speaker at the amazing Hardlines Conference, Oct. 23-24, 2008. You don't want to miss this one! –Michael)
WASHINGTON — The condition of the housing industry, which has become a bellwether for the health of the U.S. economy, showed faint signs of life in March, when starts and existing home sales took another nosedive.Builders started homes at a seasonally adjusted annually rate of 927,000 units in March, down 36.5% for the same month a year ago, according to U.S. Census Bureau estimates. That means that construction activity has slumped to the nadir levels of the late 1980s and early 1990s, when the combination of oil price volatility and defense spending cutbacks dragged the economy into a prolonged recessionary period. Single-family home starts during March plummeted 43.6% from March 2007, to an annualized rate of 680,000 units. Equally significant was the 40.6% decline in housing permits issued, which indicates that builders around the country continue to clear out their unsold inventories before engaging in any new building. Single-family permits were down 46.4% . The biggest impediment to the sale of new homes is the sheer number of unsold existing homes on the market, which didn't resolve itself much in March, when existing home sales were down 19.3% from March of 2007 to 4.93 million homes. That translates into 9.9 months of unsold inventory.
Classifieds
In-store Service and Representation Available

Over the last 33 years, our Agency has consulted with many manufacturers and importers in bringing their lines to market in Canada, while forging lasting relationships with our customers, distributors and principles. We have achieved unparalleled continuity in our marketplace; which has allowed our brand recognition to strengthen along with those brands recognizable at your local Home Improvement retailer. Our deep knowledge of Big Box will transform your business performance, driving aggressive growth while controlling bottom line expenses. Our limited line offering gives us the opportunity to give your product the attention it needs, --With measurable results! Contact us so that we may show you some of the extensive services we provide. To contact us reply to Barb Hills with P.O. box 362 in the subject line.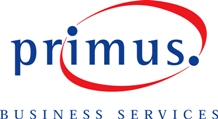 Primus Business Services , a division of Primus Telecommunications Canada Inc. offers exceptional communication solutions – including voice, data and hosting services to over 45,000 small, medium and large enterprise organizations and is at the forefront of telecommunications in the Canadian marketplace.

To broaden its data centre footprint in Canada and to meet increasing customer demand for colocation and managed services, Primus Business Services recently expanded its Internet Data Centre Operations in Toronto and Ottawa. In addition to these new centres, Primus Business Services has opened a Data Centre in London, Ontario – a result of our commitment to servicing the needs of our existing clients in this area. Currently we are offering tours through our new state-of-the-art facility in London. If you are interested in a private tour, or to join us at our grand opening on April 23rd, 2008 please visit: www.primus.ca/london-event.
As a new division to UFA, Spruceland Lumber is an Alberta owned retail operation. We have been in business in Fort McMurray since 2004. We are a leader in the retail hardware industry in Fort McMurray. We are fast paced business people looking for people who are willing to grow and learn along with us. Be part of our vibrant team.

STORE MANAGER

Position # HR08-119E You are critical to the success of Spruceland Lumber and have the responsibility of providing leadership and ensuring profi tability in all aspects of the business operation. We are looking for a dynamic, results-driven manager to take over this key position. You are responsible for all store operations, including maintenance of facilities, sales, inventory control, marketing, merchandising, cost containment, staffi ng and training. Qualifications: You have 6 to 10 years experience in retail management with a proven track record in growing market share and profi tability; a demonstrated ability in a leadership role with strong coaching capabilities; a strong business acumen, an ability to develop specific business plans; a customer service focus; a strong analytical and problem solving skills; and excellent computer skills using Microsoft Office packages and database software. We offer great advancement opportunities throughout UFA with a competitive salary, benefi ts and performance based rewards. Interested? Please reply via email, fax or in person, quoting the position #, to: Bob Schell 403-912-0656 Marilyn Kanobel 780-468-1448 Human Resources UFA Co-operative Limited 6510 - 20 Street Edmonton, AB T6P 1Z2 work@ufa.com
Wake up with the sunrise over Georgian Bay!
75 ft. frontage with hard-to-find water-side outbuilding. This lovely 2+1 bedroom home features 1200 square feet of living space.  2 bedrooms + small bed/den, 2 bathrooms (with heated floor); open concept style kitchen, dining and living room. Amenities include airtight fireplace, laundry room and entrance hall. Garage with bunkie sits right on the Bruce Trail and offers a breathtaking view of Georgian Bay and Lion's Head Cliffs. This year-round home has been lovingly maintained and updated: 1988:   Major renovation, new kitchen, bathrooms (by Vandolder's), new doors, windows, insulation and drywall.  House rewired with 200 amp service.  New furnace, new airtight stove with s/s chimney liner, new plumbing and central vacuum. 2003:  New septic system 2004:  New well, insulated waterline with "heatline" 2006:  Garage roof re-shingled, (25 yr.) House Lot size:  75' approx. x 200' approx. Water Lot size:  75' approx. x 70' approx. ( 24'x24' approx.- double garage including bunkie) For sale: $485,000

Click here for more information
Sell your company - or buy one - with HARDLINES Classifieds! Do your executive search, find new lines or get new reps in the HARDLINES Marketplace. Only $2.75 per word for three weeks in the classifieds. To place your ad, call Brady Peever at 416-489-3396 or email: brady@hardlines.ca
To ensure you receive your HARDLINES newsletter each week, please add admin@HARDLINES.ca to your address book.

Did your email system make this newsletter unreadable? You can read it online instead . Publishing Details:HARDLINES is published weekly (except monthly in December and August) by HARDLINES Inc. 360 Dupont Street Toronto, Ontario, Canada M5R 1V9 © 2008 by HARDLINES Inc. HARDLINES™ the electronic newsletter www.HARDLINES.ca ; Phone: 416.489.3396; Fax: 416.489.6154 Michael McLarney - President - mike@HARDLINES.ca Beverly Allen, Publisher - bev@HARDLINES.ca Brady Peever - Circulation Manager - brady@HARDLINES.ca Barb Hills - Sales Manager - barb@HARDLINES.ca

The HARDLINES "Fair Play" Policy:

Reproduction in whole or in part is very uncool and strictly forbidden and really and truly against the law. So please, play fair!

Call for information on multiple subscriptions or a site license for your company. We do want as many people as possible to read HARDLINES each week - but let us handle your internal routing from this end! Subscription:

$285 (Canadian subscribers add $14.25 GST = $299.25 per year/ GST #13987 0398 RT).

Secondary subscriptions at the same office are only $46 (Canadian subscribers add $2.30 GST = $48.30).

Ask about our reduced rate for branch offices.

You can pay online by VISA/MC/AMEX at our secure website or send us money. Please make cheque payable to HARDLINES.
COMPANIES IN THE NEWS
TORONTO — HARDLINES has learned that Lowe's will reportedly take over the former Wal-Mart site in Scarborough, ON immediately next to a RONA Home & Garden at Warden and Comstock. Lowe's has seven stores open in Canada so far.MONCTON, NB — The show committee for the Atlantic Building Supply Dealers Association's Atlantic Building Materials Show met last week and made some important changes to the show. The ABSDA committee, to keep attendance up and to generate more buying at the annual event, moved to reduce the show to two days, and back up the dates from mid-March to Feb. 19-20 in 2009. This will be the show's 55th year. BOUCHERVILLE, QC — At its latest AGM, executives from RONA inc. revealed that that the home improvement retailer's recruitment efforts so far this year have garnered nine affiliate dealers with annual retail sales of close to $50 million. Two of the dealers are in Ontario, one is in British Columbia, one in Alberta, two each are in Manitoba and Saskatchewan, and one more is in Nova Scotia. Last year, RONA recruited 27 dealers representing $81 million in retail sales. TORONTO — Coinciding with Earth Day, Canadian Tire launched its Promoting Healthy Lawns campaign. The program also anticipated the introduction of provincial legislation banning chemical pesticides in Ontario. The giant retailer expects to phase "cosmetic pesticides" out of its stores by the end of this summer. DALLAS — Alliance Data Systems Corp., best known for its Air Miles reward program, has signed a multi-year renewal agreement with RONA inc. for Canada's largest home improvement retailer to continue its support of Air Miles as a "top-5" national sponsor. RONA has been offering its Quebec customers Air Miles reward miles since 1992, with all other RONA stores joining the program in 2004. The relationship was further expanded last year when RONA's subsidiary in Quebec, Réno-Dépôt, also joined as a sponsor. TEMISCAMING, QC — Tembec has announced a temporary shutdown for at least three months at its Senneterre sawmill in Quebec, effective May 9, 2008. The decision was based on the lack of wood supply in the region. BRENTWOOD, TN — Tractor Supply Co., the giant retail farm and ranch store chain, had first-quarter net sales of $576.2 million, up 2.9% from $559.8 million in 1Q 2007. Net loss for the quarter was $1.2 million, compared to net income of $5.0 million. Same-store sales decreased 6.5%, compared with an 8.5% increase in the prior-year period. The Company opened 27 new stores in the first quarter. VANCOUVER — This spring, the Coast to Coast Against Cancer Foundation and mass merchant Sears Canada will raise awareness — and approximately $1.5 million — for children living with and beyond cancer in a cross-country bicycle ride. Fifty cyclists will take part in the Sears National Kids Cancer Ride, beginning here on June 2. They will ride 7,600 kilometres to Halifax in 19 days. Along the route, the national riders will be joined by other cyclists who have registered for shorter community rides. CLEVELAND — Sherwin-Williams, the U.S. industry's largest paint manufacturer, saw its net income fall 30.2%, to $77.9 million, during the three months ended March 31. Revenue during the period inched up 1.45% to $1.78 billion.
People on the Move
Mark Foote has left Loblaw suddenly. The former president of Canadian Tire Retail moved over to Loblaw two years ago, where he was soon promoted to president and chief merchandising officer. His departure paved the way for Allan Leighton, deputy chair of Loblaw, to step in and run the day-to-day operations of the company … Frank Rocchetti, executive vice-president general merchandise, will succeed Foote as chief merchandising officer, reporting to Leighton.At Home Depot in Atlanta, Frank Bifulco has been named senior vice-president and chief marketing officer. Most recently with Hasbro North America Sales as chief customer officer, he will now report to Craig Menear, Home Depot's executive vice-president, merchandising. In this new role, Bifulco will have full responsibility for the strategic marketing vision of Home Depot, along with category marketing and brand development … John Ross, who served as the interim head of the company's marketing department while performing his regular duties, will remain in his role of vice-president, advertising. At Selkirk Corp., a manufacturer of chimney, venting and air distribution products for the commercial and residential HVAC and hearth industries, the following appointments have been announced, effective May 1: Tim Rothgeb will assume the position of vice-president sales for the United States, covering all U.S. market segments and customer service. He was previously vice-president – logistics and marketing for the U.S. … John Vukanovich will assume the role of vice-president – marketing. He was previously vice-president – marketing and commercial sales for Selkirk Canada … Bob Emmell, vice-president – sales for Selkirk Canada, will get the added responsibility for Canadian commercial sales. (888-735-5475) Keith Cromwell has created his own agency, Keith Cromwell Sales. Formerly with Homecare, Studley, and Gustin Kramer before that, he has allied with Pierce Sales and Marketing to represent a number lines in housewares, barbecues, and small electrics. (905-604-2064) At its recent annual meeting, Castle Building Centres Group Ltd. elected its 2008-2009 board: Bob Delaney, chairman, J. M. Delaney Lumber, Stephenville, NF … Wayne Nelson, vice-chairman, Nova Scotia Building Supplies, Blockhouse, NS … and Debra Piper, secretary-treasurer, Powassan Building Center, Powassan, ON. The board consists of: Don Butchko, Raydon Castle Building Centre, Moose Jaw, SK … Jack Crombie, Hudson Hardware & Supplies, Hudson, QC … Daryl Dibblee, Hay River Building Supplies, Hay River, NT … Mike Doyle, Jr., The Home Improvement Warehouse, Calgary … Brent Perry, Alf Curtis Home Improvements, Peterborough, ON … and Scott Targett, Targett's Window & Door Centre Bldg. Supplies, Fredericton, NB. (905-564-3307)
Economic Indicators
Retail sales fell 0.7% in February to an estimated $35.5 billion, with auto sector sales alone dropping by 1.7%. Not including auto, retail sales fell by a more modest 0.3%, the first drop in five months.