In This Issue:
"Problems are only opportunities in work clothes." — Henry J. Kaiser (American industrialist, 1882-1967)
Summer Publishing Schedule: Hardlines won't be published next week, Aug. 24. The World Headquarters remains open, however. So call us if you want to take advantage of Bev's insanely low Early Bird Special pricing to register for the Hardlines Conference Oct. 22-23. Or why not just call and say "hi" to Brady. —Michael
TIM-BR MART increases hardware focus with new buying team
CALGARY — TIM-BR MART is getting serious about hardware. The giant LBM buying group has created a full hardware buying team, marking a renewed focus on hardware, called TIM-BR MART Hardware.

Working under Randy Martin, vice-president, merchandise for TIM-BR MART, the new category merchant team will develop product assortments, merchandising and selling strategies for the group's 740 dealers, who collectively account for more than $2 billion in annual purchases. From participating in vendor negotiations and designing planograms to developing advertising and sell-through strategies, the team will also work closely with preferred vendors and the buying group's Retail Services Division to develop programs.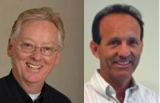 Martin's team will work out of the TIM-BR MART Ontario office in Concord, Ont. Bruce Peck (l), who has been with the group for 12 years, will move from being a hardware buyer to become category merchant, electrical and plumbing. Carlo Rossi joins the team as category merchant for paint, décor and seasonal. Rossi's background includes working at Beaver Lumber, then being part of the launch of Ace in Canada. He was also a buyer at Hudson's Bay Company. A category manager for hardware and tools will be announced shortly.

"TIM-BR MART Hardware represents a renewed focus for us on our hardware sourcing. We'll work on both direct-from-vendor programs for larger members and shipments through our wholesaler partner, CanWel Hardware, for smaller members," says Martin.

Top.
Canadian Tire gets back to basics in latest quarter
TORONTO — Canadian Tire Corp., facing softer retail sales due to market conditions and unseasonable weather, suffered a 5.4% drop in sales in its second quarter, to $2.9 billion. Net earnings, however, increased 8.8% compared with the same period last year. According to the company, this growth in earnings year-over-year reflects healthy margins across the retail businesses and lower operating expenses.

"Our focus on maintaining our gross margins and managing our operating expenses has allowed us to deliver modest growth in earnings this quarter, compared to 2008, despite a challenging retail environment," says Stephen Wetmore, Canadian Tire president and CEO. The Canadian Tire Retail business saw sales drop 1.0% from the same quarter in 2008, to $2.15 billion, the result of unseasonably cool, wet weather taking its toll on seasonal categories. The still-sluggish economy had a further impact on other categories, including tools and electronics. Same-store sales dropped 2.7%. However, despite overall softer sales, Canadian Tire Retail did see an increase in sales in home repair and maintenance as it turned its focus to selling smaller, less expensive products and products to get through the recession. Paint, as well, performed relatively strongly, further reflecting a focus by customers on repair projects. Canadian Tire Retail's second quarter adjusted earnings before taxes were $95.5 million, up 13.0% from last year, due to strong margins and, says the company, well-managed operating expenses. Earnings were affected negatively by increased expenses from the new Eastern Canada Distribution Centre, opened during the second quarter, and by continued investments in productivity initiatives. Canadian Tire Retail opened five of its new-concept Smart stores in the quarter, two of which contain a full-size Mark's Work Wearhouse offering. With the closing of one traditional store, the total number of stores in the network was 475 at the end of 2Q.
RONA's 2Q earnings drop on sluggish housing starts
BOUCHERVILLE, Que. — RONA Inc. has reported consolidated sales of $1.37 billion in the second quarter, down 7.0% from the $1.47 billion during the same period a year earlier. The decline, blamed on the continued slow housing market in this country, occurred despite increased sales to commercial and professional customers.Net earnings, including unusual items, declined by 20.7% to $60.8 million, compared with $76.6 million in 2008. "As anticipated, the second quarter results reflect a slight improvement in market conditions compared to the previous quarter," says RONA president and CEO Robert Dutton. "Nevertheless, same-store sales and net earnings for the quarter were affected by a major reduction in housing starts compared to 2008 — especially in the West, by weather conditions that have been poor for renovation-construction activities and sales of seasonal items, and by increased promotional activities." Dutton adds that, despite the negative economic conditions, the company's strategic plan — under the PEP program (productivity, efficiency, profitability) — continues to help improve the balance sheet. For example, gross margin increased 20 basis points and adjusted gross margin increased 41 basis points. Warehouse inventories were reduced by $61 million or 6.7%, net debt was reduced by $259.2 million compared with 2008 and interest on long-term debt and bank loans was reduced by 36.1%.
RONA unveils specialty paint store
 

BOUCHERVILLE, Que. — During the announcement of its second-quarter results this week, RONA revealed it would launch a specialized paint store concept. The concept will feature a range of paint and interior decorating products backed by in-store expertise and technical support designed to meet the needs of both professionals and DIYers.The first three stores will be introduced around Greater Montreal this fall. After a test period, the stores will be rolled out to Ontario and Western Canada over the next two years.

(As more information becomes available, including how big the stores will be and what they will be called,

Hardlines

will keep you posted! —Michael)
Canadian Tire renews contract with Debbie Travis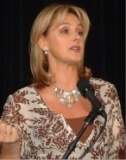 TORONTO — Canadian Tire Corp. is extending its relationship with décor maven Debbie Travis. The partnership began in 2005 when Travis lent her name to a paint line available exclusively at Canadian Tire stores. Now, the Debbie Travis Collection includes more than 1,200 products, and Canadian Tire says it's one of the retailer's most successful home décor brands. Based on this success, Canadian Tire and Debbie Travis have signed an agreement which will extend the partnership for another two years."The successful partnership with Debbie Travis has taken our credibility in the home décor and organization businesses to a whole new level as customers increasingly select Canadian Tire as the retailer of choice for products for their home," says Duncan Reith, senior vice-president, merchandising, Canadian Tire Retail. Since its inception, The Debbie Travis Collection has grown to include ranges of furniture, storage and organization, glassware, dinnerware, and decorative accessories such as mirrors, vases and candles.
Can-Save
Position: Sales Representative (Central Ontario – Highway 7- (North), Aurora, Barrie, Owen Sound, ) Location: Central Ontario, Start Date: Immediately Company Information: www.can-save.ca Can-Save, a progressive building materials distributor – specializing in specialty building products, doors, and kitchen and bath cabinets, has an immediate opening for an Outside Sales Representative for its Central Ontario territory The successful candidate will:
Have a proven successful sales call background in the building materials industry; Lumber yards, Big Box. etc.) (minimum 3 years experience)
A keen interest to analyze, develop and carry out sale's strategies so as to aid customers in growing their business.
Must have consultative, front-line experience working with customers in a sales capacity.
Ability to navigate and utilize Customer Relationship Management software
Excellent communication and business relationship skills.
Must be a team player able to work with a variety of disciplines and organizational functions.
Travel within the region and participation in trade show events will be required.
We offer a competitive remuneration and benefit package. If interested please forward, via e-mail, your resume and salary requirements to the attention the Human Resources manager at hr@can-save.ca

We thank all applicants, however only those chosen for an interview will be contacted.

Can-Save is an equal opportunity employer.

 

Prime Source Building Products, Inc., one of the North American's largest wholesale distributors of building supply products, is seeking experienced sales professionals to support their Canadian expansion. Inside Sales - Mississauga - Responsibilities include developing a pipeline of prospective opportunities; via interaction with an existing customer base and a network of prospects, providing outstanding customer service and the ability to build relationships and close business over the telephone. Qualified candidates must be self-motivated, quota driven, and results oriented with a proven and documented history of success. We are looking for at least two years of sales experience and preferably experience in the building materials industry. Preference given to Bilingual candidates. If you are a proven leader who welcomes the opportunity to work in a challenging and financially rewarding environment, we want to meet you. PrimeSource offers attractive base salaries, aggressive commission incentives, and a competitive benefits package. Please send Resumes to Phil Brown General Manager PrimeSource Canada at brownp@primesourcebp.com  
Account Manager - Ben-Mor Cables
Ben-Mor Cables, the leader in chain, cable and drying products for the hardware industry, is seeking for an account manager that will be based at its retail division offices in Saint-Hyacinthe, Quebec.  The main tasks for this position will be to find new customers in Canada and USA, maintain and increase sales of current key accounts, put in place sales and merchandising strategies, look at customer profitability and attend trade shows. For more details please visit our career section at www.ben-mor.com or send your resume at ccarriere@ben-mor.com.

A leading GTA based housewares manufacturer/distributor is seeking a sales professional responsible for all sales to retail housewares clients in Canada, supervision and development of sales personnel, and new business development. Key competencies required are a proven ability to acquire new business, strong analytical skills, team player. Minimum qualifications for this position are: post secondary degree; experience in the housewares/tableware/glassware/cookware/small electrics industry with a minimum of 15 years in retail sales and marketing - sales experience is mandatory, and some marketing education/experience required; ability to travel; MS Office Suite proficiency. Bilingual (English/French) would be an asset. Please submit your résumé via email to: Black Eagle Executive Search c/o Richard Simms, P.O. Box 100, admin@hardlines.ca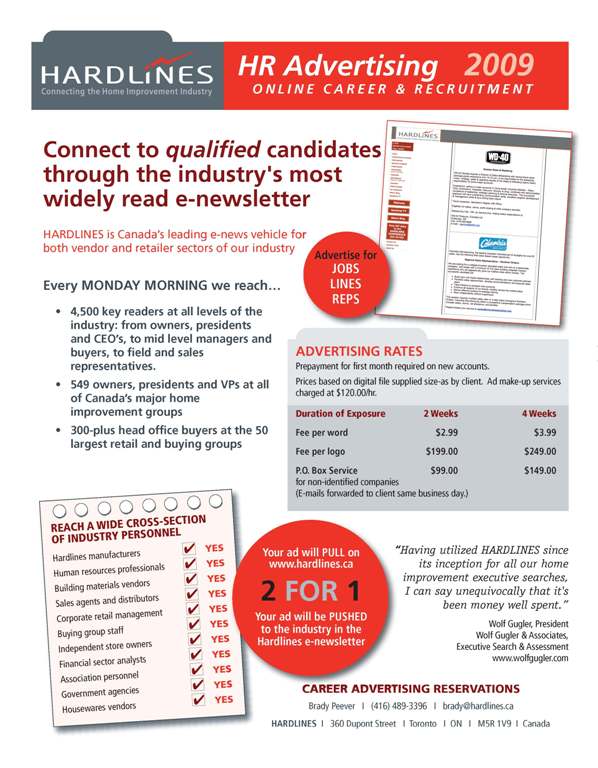 To place an ad in our classified section click here or call 416-489-3396
Results oriented sales professional with a strong record of achievement in strategic and tactical roles.
Seasoned Sales veteran. Experienced, dealing with established and new manufacturers introducing new products to key retailers in the Canadian market.
A marketing professional with a highly successful level of experience in all aspects of marketing consumer packaged goods at a national retail level.
Leadership, sales and communication skills, seeking a challenging and results-oriented environment.
A creative, strategic thinking and results oriented Sales Professional.
Dynamic business development specialist seeking managment opportunity
Know someone who is between jobs? We will send a complimentary subscription to anyone who is seeking a job. We also offer a free Online Resumé Service. Ask them to call or email us here at the World Headquarters. (And why not tell your HR department about this service!) Email Brady for more info. —Beverly
Sell your company - or buy one - with HARDLINES Classifieds! Do your executive search, find new lines or get new reps in the HARDLINES Marketplace. Only $2.75 per word for three weeks in the classifieds. To place your ad, call Brady Peever at 416-489-3396 or email: brady@hardlines.ca
To ensure you receive your HARDLINES newsletter each week, please add bev@HARDLINES.ca to your address book.

Did your email system make this newsletter unreadable? You can read it online instead. call us to find out how.

Publishing Details: HARDLINES is published weekly (except monthly in December and August) by HARDLINES Inc. 360 Dupont Street Toronto, Ontario, Canada M5R 1V 9 © 2009 by HARDLINES Inc. HARDLINES™ the electronic newsletter www.HARDLINES.ca Phone: 416.489.3396; Fax: 416.489.6154 Michael McLarney - Editor & President - mike@HARDLINES.ca Beverly Allen, Publisher - bev@HARDLINES.ca Brady Peever - Client Services Manager - brady@HARDLINES.ca Chiaki Nemoto - Accounting - chiaki@HARDLINES.ca The HARDLINES "Fair Play" Policy:Reproduction in whole or in part is very uncool and strictly forbidden and really and truly against the law. So please, play fair! Call for information on multiple subscriptions or a site license for your company. We do want as many people as possible to read HARDLINES each week - but let us handle your internal routing from this end! Subscription:$299 (Canadian subscribers add $14.86 GST = $315.21 per year/ GST #13987 0398 RT).Secondary subscriptions at the same office are only $48.75 (Canadian subscribers add $2.44 GST = $51.19).Ask about our reduced rate for branch offices.You can pay online by VISA/MC/AMEX at our secure website or send us money. Please make cheque payable to HARDLINES.
Join a Buying Day at Menards
Want to do business with America's third-largest home improvement retailer? Registration is open for the Menards Buying Day on August 20th at Menards' headquarters in Eau Claire, Wisconsin. It's hosted by Presidents Council. For more information and to register, call Steve Powell at 847.480.7171, or click here.
NEWS IN BRIEF
STRATHMORE, Alta. — RONA opened a new Totem Building Supplies store here last week. The 51,500-square-foot building boasts 32,950 square feet of retail space and a 13,260-square-foot drive through lumberyard, plus a dedicated entrance and service area for contractors. The location, at 300 Ranch Market, employs close to 50 staff and represents a $16 million investment in the community. It's also the first Totem store to apply for a certified LEED accreditation (the Leadership in Energy and Environmental Design assessment system for new building construction). The Totem chain has now grown to 18 stores, which carry nearly 13,000 SKUs.OAKVILLE, Ont. — GE Consumer & Industrial has informed employees at its Lamp Plant here that the business plans to transfer and consolidate all of the plant's production to "other internal and external sources currently being evaluated." The company attributes the move to declining sales, global overcapacity and changing customer preferences to more energy-efficient types of light bulbs (The 160 employees at the Oakville plant manufacture incandescent, fluorescent and halogen light bulbs.) The work transfer will occur in phases through August 2010. A separate warehouse and distribution centre in Oakville is not a part of the move and will continue to operate. BENTONVILLE, Ark. — Net sales for Wal-Mart in its second quarter were $100.08 billion, a decrease of 1.4% from $101.55 billion in the second quarter last year. Without the negative impact of currency exchange rates, net sales for the quarter increased 2.7% to approximately $104.28 billion on a constant currency basis. Income from continuing operations increased to $3.45 billion from $3.40 billion in the same period last year. FORT WORTH, Texas — The private equity firm TPG has disclosed that it is purchasing 20% of Armstrong World Industries, a global supplier of hard flooring, acoustical ceiling tiles, and cabinets. TPG (formerly Texas Pacific Group) is paying $22.31 per share for 7 million shares, or 12% of Armstrong's outstanding common stock, from the company's asbestos personal injury settlement trust. It is also purchasing "economic interests" in another 1,039,777 shares held by the trust, which is currently the supplier's largest shareholder. The whole deal is valued at $180 million. NILES, Ill. — The  Wells Lamont Retail Group has launched a new website www.wellslamont.com, designed to provide the online visitor with
expanded information on the numerous styles of Wells Lamont work and garden gloves. Also featured: detailed product descriptions with features and benefits information to help the online shopper. TORONTO — ecobee, maker of the ecobee Smart Thermostat, has finalized a distribution agreement with Johnstone Supply Inc., the cooperative wholesale HVACR distributor. The ecobee Smart Thermostat is now being sold at Johnstone branches throughout the U.S., served by Johnstone's five regional distribution centers. ISSAQUAH, Wash. — Costco Wholesale Corp. had net sales of $5.41 billion for July, a decrease of 5% from $5.70 billion in the same four-week period last year. For the 48 weeks ended Aug. 2, the company reported net sales of $64.43 billion, a decrease of 2% from $65.54 billion. Same-store sales for July were down 7% and down 4% for the year to date. CHICAGO — Grainger, the industrial supplier, saw July sales decline by 14%, due primarily to weak demand across all customer end-markets and geographies. Segment sales in the U.S. were down 14% and down 19% in Canada. Sale in Grainger's other businesses were actually up by 5%.
CORRECTION:
The latest edition of our Who's Who Directory of Leading Retailers, Wholesalers, Buying Groups and Co-ops, listed the store count and sales for Independent Lumber Dealers Co-operative as of the end of 2008. However, we should have noted that, effective Jan. 1, 2009, ILDC was joined by new, significant members. Delroc, Federated Co-operatives, Coop fédérée and Sexton Group are all members under ILDC. With the addition of the members of these respective groups, ILDC's store count now tops 850, and retail sales are in excess of $4 billion annually. (For more info on ILDC and 75 other retail customers in the Who's Who, click here.
PEOPLE ON THE MOVE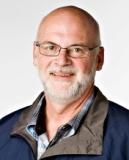 Montreal-based OGC, a developer and installer of computer systems for home improvement retailers and their vendors, has appointed Allan C. Holton as regional sales manager for Ontario and Manitoba. His mandate will be to drive business development and service their customer base in these provinces. "OGC's product and service offering, combined with Allan's knowledge of the retail operations in the hardware, lumber and building materials industry, will bring great value to retailers wishing to improve their businesses," says Patrick Du Paul, executive vice-president of OGC. (519-317-1954 or 888-642-7587)Carmen Ruffolo, hardlines buyer for Castle Building Centres, has left the national buying group after 15 years there. Filling in until a replacement is named is Doug Keeling, who has been handling millwork, plywood and flooring for Castle for the past several months. (905-564-3307) Peter Vernon has joined Freud Canada in the role of national sales manager. He'll bring his extensive experience in the power tool/accessories supply and retailing industries — including a tenure at Home Depot Canada — to bear in his new role. (905-670-1025*228) Eva Boucher-Hartling has left RONA inc., where she had served as director of communications and public affairs, to join Telefilm Canada. T here, she will oversee the development and execution of communication strategies, including media relations and visibility at film festivals. Filling in until a new director is found is José Caron, assistant for the communications department. (514-599-5900, ext. 5398 or jose.caron@rona.ca) Ideal Industries Inc., the electrical tools supplier, has appointed Brian Slayton as business unit manager – Tools and Supplies, effective immediately. In his new position, Slayton will be responsible for the day-to-day operations of the Tools and Supplies group, including oversight of the Ideal manufacturing facility and distribution centre in Sycamore, Ill.
IN MEMORIAM
Joe Bravo lost his battle with cancer on July 31, 2009. Joe owned and operated Emporium Builders Supplies in Kitimat. A member of the IRLY buying group for almost 40 years, he was one of the first IRLY BIRD dealers. A service was held at Forest Lawn Dignity Memorial Park in Burnaby, B.C., on Aug. 8, where Joe was laid to rest next to his wife. Donald McDonald, founder and former president of McDonald Sales & Merchandising and a member of Canadian Hardware and Housewares Manufacturers Association Hall of Fame, passed away on July 31, in his 89th year. Husband of the late Geraldine (née Cronk) and brother of Margaret MacDonald of Kincardine, Ont., Don was a member of the Royal Canadian Legion and a veteran with the Royal Canadian Air Force during World War II. Send online condolences to this site.
ECONOMIC INDICATORS
Housing starts in Canada slowed last month, dropping to 132,100 units seasonally adjusted in July from 137,800 units in June, according to Canada Mortgage and Housing Corp. Urban starts decreased 5.5% to 113,500 units, with urban multiple starts down 9% and single starts down 1.1%. (CMHC)Average house prices fell in June by 0.2%, following a 0.1% decline in May. Between May and June, prices declined the most in Vancouver (-0.9%) followed by Edmonton (-0.8%) and Victoria (-0.5%). The largest monthly increase in new housing prices was recorded in Saskatoon (+0.5%), followed by 0.4% increases in both Winnipeg and St. John's. Montréal, Ottawa–Gatineau and Hamilton saw monthly increases of 0.1%. (Stats Canada)
NOTED…
The Canadian Hardware and Housewares Manufacturers Association will host its eighth Annual Industry Memorial Golf Classic on Sept. 29 at Wooden Sticks Golf Club in Uxbridge, Ont. The fundraising event is held in memory of a number of industry veterans who are no longer with us: Don McDonald, Les Groves, Bob Hilton, Doug Straus, Mel Boshart, George Giles and Ed Barnes. Proceeds from this tournament will be awarded in the form of scholarships to the children of CHHMA member employees. More info at www.chhma.ca.
Hardlines Products
Hardlines Quarterly Report
Hardlines Retail Report
Hardlines Hot Product Showcase
Hardlines TV
Free daily news updates
Did you know you can have this newsletter sent to someone else in your office for less than a dollar an issue!