August 1, 2011
SUMMER PUBLISHING SCHEDULE
Please note that HARDLINES is published once in August (it's in the fine print!). So there's no issue this week, nor on Aug. 8, Aug. 22 or Aug. 29. We'll publish on Aug. 15, and return to our regular weekly schedule on Sept. 5. We are in the office throughout the month, however, preparing the Annual Retail Report, shipping Who's Who orders, and getting ready for the Hardlines Conference that takes place Oct. 27 & 28! —Michael Mclarney, Editor
Classifieds
Western Region Sales Representative
WD-40 Company (Canada) Ltd. is seeking a Western Region Sales Representative ideally based in the Calgary area.   Will be responsible for development, planning and successful implementation of sales & marketing programs for Industrial, Automotive and other Retail direct accounts. Other duties will include servicing branch and satellite offices along with merchandising responsibilities of select box stores. The successful candidate will possess a minimum of 5 years sales experience in the Consumer Packaged Goods or the Hard Goods industries.  Extensive travel in the Western provinces, with a main focus in Alberta and BC, is required. Strong organizational, communication and presentation skills along with the ability to work both independently and as part of a team, be a self-starter. Must be proficient with Microsoft Office applications.

This is a contract position.

Respond by fax or e-mail only by August 12, 2011.

WD-40 Company (Canada) Ltd.
Fax: 416 622-8096
Email: gencan@wd40.com

We thank all applicants, however, only those selected for an interview will be contacted.
Position: Territory Manager
Reports to: Dealer Development Manager – Western Canada
Location: Western Canada

Position Summary
The Territory Manager is responsible for developing sales within an assigned territory to achieve sales budgets, expand sales activity and achieve market growth to ensure maximum profitability. The Territory Manager is also responsible for monitoring sales in dealer's stores, developing advertisements, coordinating promotional products and programs and prospecting for new customers.

Qualifications

College/University degree in sales and marketing
3-5 years' sales experience in hardware products preferred or in a related industry
Strong interpersonal and negotiation skills
Strong territory planning and management skills
Solid sales experience demonstrated ability to effectively maintain updated product knowledge
Basic knowledge of computer applications (e.g. E-Cat or equivalent)
Contact
Please apply by sending your current resume and, if you desire so, your particularized motivation letter to:
HR.RH@chalifourcanada.com
C/o: Director, Human Resources and Labour Relations
Please note the job title in the subject line
This posting will be closed on July 22, 2011, no application received after that time will be considered.

NATIONAL SALES MANAGER, TORONTO, ONTARIO
The Hillman Group (www.hillmangroup.com) is a leading manufacturer/distributor of fasteners, keys, numbers, letters, and signs to more than 21,000 retail locations worldwide . The Hillman Group has enjoyed over four decades serving the home improvement industry and is widely known for outstanding service and quality products. The company has 11 facilities across North America and service s over 58 countries with a significant presence in Mexico, South and Central America, and the Caribbean.

The company is seeking a National Sales Manager for its Canadian Division overseeing the Canadian Business Unit sales. As an integral part of the Canadian management team, the successful candidate's responsibilities will include all activities related to driving Division sales. Competitive salary, incentive, and benefit program.
KEY COMPETENCIES:
Customer Focus

Excellent negotiation skills

New business development abilities

Superior supervisory skills in managing and developing sales personnel – provide leadership and mentoring

Strategic planning ability

Team Player

Excellent analytical ability
KEY QUALIFICATIONS:
Post secondary undergraduate diploma/degree in business or equivalent

Minimum 10-15 years field sales management experience  ideally in a consumer goods, high SKU, distribution environment

Experience in the Canadian hardware and/or building materials industry required

Senior level contacts with national/regional hardware retailers/ wholesalers required

Ability to develop and execute sales and management programs and policies

Excellent planning, organization, time management skills

Strong written and verbal skills

Advanced User of Microsoft Office - Word, Excel & PowerPoint

Strong interpersonal, communication and presentation skills

Ability to travel extensively
Please submit résumé via email to:
Black Eagle Executive Search
c/o Richard Simms at rsimms@blackeagle.ca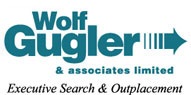 Merchant

This is a great career opportunity with one of Canada's dominant national retailers. Toronto-based, you'll be responsible for:
Reviewing sales/financial analyses for various product categories, post mortem on what sold and did not sell, and determine which categories have potential to move upward

Scan business and industry-wide trends for their class, scan competitive landscape, analyze consumer data

Identify trends in consumer lifestyle, style and technology for their class

Provide significant input for breaking top-line financial targets into class level targets by buying period

Review current vendor lines and attend relevant trade shows

Provide significant input into assortment guidelines based on merchandise strategy at class level around critical item type, breadth and depth comparisons and space allocation

Establish expected turn and in-and-out dates at class level based on item type
Candidate qualifications
5 – 7 years proven merchandising experience managing a larger retail portfolio. You may have been involved in seasonal, housewares, lifestyle, decor or home fashion areas
Strong negotiation skills demonstrated through several successful vendor negotiations
Ability to build effective relationships cross functionally both internally and with vendors
Ability to multi-task and prioritize key business priorities and see them through to completion
Strong analytical ability to extrapolate pertinent information from various sources (customer reports, vendor's reports, and spreadsheets) and analyze data for decision making purposes
University degree in a related field
Strong verbal and written communication skills
Ability to adapt to a fast pace, cross-functional and dynamic environment
DIVERSITY is key to the company; we welcome applicants regardless of race, gender, age, and those with disabilities.
We're looking for talent with leading edge retail experience. In return, our Client offers a competitive salary, bonus, shares and career growth for achievers.
All inquiries will be treated in strict confidence. For an initial exchange of information, please contact Wolf Gugler at (888) 848-3006 or apply here.
Not for profit organization requires retail business leader with 5 – 7 years experience. Growth opportunity to lead four stores selling new and gently used renovation materials.  See torontohabitat.ca for details. Send resume to hr@torontohabitat.ca  
Resumés
A results driven sales professional and strategist view this

resumé

A conscientious, highly motivated manager with a results-oriented track record in developing new business.

view this

resumé

A goal oriented sales director that has superior management skills, customer oriented, with in depth knowledge.

view this

resumé

An experienced merchandising executive possessing passion, vision, and a strategic approach to delivering bottom-line.

view this

resumé

Senior sales/marketing leader with experience in all classes of trade wishing new HARDLINES career. view this

resumé

Very Experienced Business Unit Manager, great passion for generating sales and building relastionships.view this

resumé

Worked through my career within the manfucaturer, wholesale and consumer goods industries. view this

resumé

Senior Sales Manager with vast experience in retail and wholesale sales growth in Canada. view this

resumé
Connect with us!