August 19, 2013, Volume xix, #31
"The habit of reading is the only enjoyment in which there is no alloy; it lasts when all other pleasures fade."— Anthony Trollope (British novelist, 1815-82)
______________________________________________________________________
SUMMER PUBLISHING SCHEDULE:
HARDLINES publishes monthly in August, so our next issue will come out on September 2, after which we return to our regular weekly schedule. As always, we shall continue to send our Free Daily News Updates (sign up here!) and Breaking News as it happens. Please note that the World Headquarters will remain open throughout the month. —Michael McLarney, Editor
______________________________________________________________________
RONA suffers loss in second quarter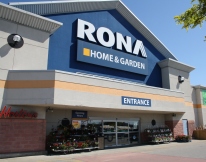 BOUCHERVILLE, QC — RONA inc. reported second-quarter sales of $1.25 billion, down $59.6 million from 2012, with $35.1 million of that related to store closures and the rest to a decrease in same-store sales. Sales were down to $1.25 billion from $1.3 billion a year earlier.

Same-store sales for the total RONA network were down 1.0%, due to a decrease of 2.7% in the distribution segment and 0.7% in the retail segment. The company blamed the same-store sales drop to poor weather, a June strike in the Quebec construction industry, and a decrease in single-unit housing starts across the country.

The company suffered a net loss from continuing operations of $38.7 million, a $74.3 million swing from income of $35.6 million in 2012. Restructuring costs and other charges accounted for $62.8 million of that.

______________________________________________________________________

Canadian Tire's seasonal sales rebound in Q2

TORONTO — Canadian Tire reported a healthy second quarter, with same-store sales up across all its retail banners.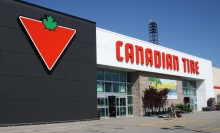 Retail sales (namely, Canadian Tire dealer-operated stores, Mark's, PartSource, and FGL Sports franchisee-operated, Petroleum retailer-operated and corporate-owned stores) increased $74.1 million or 2.1% in the quarter despite the closure of over 80 FGL Sports stores—and as a result of higher sales at CTR, Mark's, and FGL Sports.

For the Canadian Tire stores, retail sales increased 2.9% in the quarter, including "solid sales" in backyard living and cycling, following weak seasonal sales in the first four months of the year. While the company reported that all divisions had strong sales, Automotive and Living were particularly strong. Increased sales in non-seasonal businesses such as kitchen and home organization also contributed to the increase.

For the entire company, consolidated revenue was up $29.9 million, reflecting strong sales growth at FGL Sports and Mark's and increased shipments in "key categories" at CTR. Consolidated net income rose 15.8% to $154.9 million, due in part to the impact of FGL Sports banner rationalization charges in the previous year, as well as increased revenues and stronger margin contributions in the Retail segment and strong growth in the Financial Services business. 

______________________________________________________________________

UFA supports High River recovery efforts

CALGARY — UFA, the Alberta co-op and hardware store chain, has been actively involved in restoration efforts after severe flooding devastated many parts of Alberta earlier this summer.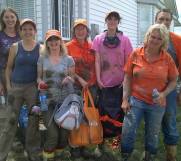 The company has initiated a "Flood of Support" campaign, bringing flood relief—both operationaly and financial—to communities throughout the province. But one community that was particularly hard hit was High River. There, some people are not expected to move back into their homes for up to a year.

UFA's store there was one of the only businesses not affected by the flood, says Amanda Bates, a spokesperson for UFA, and it has become a focal point for much of the support being provided, including time and energy donated by UFA employees.

______________________________________________________________________

Kent Homes to deliver Energy Star certified houses

BOUCTOUCHE, NB — Kent Homes, a division J.D. Irving Limited, which also owns Kent Building Supplies, has established a standard for its manufactured homes that meets Energy Star certification. In addition to standard energy-saving features such as windows and insulation, the homes are equipped with major appliances and other energy-using products that meet the strict qualifications for high efficiency in their category.

"This is a true first for Kent Homes, because the recognition is not just among manufactured houses, but among all home builders in the region," said David Saucy, general manager of Kent Homes. "The Energy Star designation complements our superior EnerGuide ratings, giving customers confidence that they are choosing the best in energy efficiency for their homes."

The first two Energy Star certified homes have been erected in Nova Scotia. Features of the homes include tight construction to provide a continuous air barrier, compact fluorescent lighting, extra insulation, low-flow faucets, and solar panels.

Kent Homes was recognized earlier this year for leadership in energy efficiency by the province of New Brunswick. The company received the Residential Energy Efficiency Champion Award for its continuous improvement in energy efficiency and better environmental performance.

______________________________________________________________________

IN DEPTH READING:
______________________________________________________________________

RONA works on execution of its strategic plan

BOUCHERVILLE, QC — Following the release of RONA's latest quarterly earnings, president and CEO Robert Sawyer reiterated the strategic objectives of the company as it attempts to turn around its fortunes.

The strategic plan consists of two main components in the near term. First, it is looking to take $110 million in costs out of the system, including the closing of 11 under-performing stores by the end of 2013, reductions in marketing budgets (for example, it has stopped most of its sports-related sponsorships), and the layoffs of 325 administrative and management positions in its distribution centres across the country.

RONA managed to reduce SG&A by $4.2 million in the second quarter and by $7.5 million year-to-date.

These cost reductions, said Sawyer, are expected to generate "short-term profit growth and the room to manoeuvre" while it works on the second part of its plan—to realign its commercial business model. RONA has also sold its Commercial and Professional Market division to Talisker Plumbing Corporation, a subsidiary of EMCO Corporation. As a result of this agreement, effective the second quarter of 2013, this division has been classified as a discontinued operation.

Sawyer reiterated the new structure of the company under four areas: RONA's traditional big boxes; the Réno-Dépôt chain, re-positioned as a "discount" operation; the RONA proximity stores, which include most of the affiliated or franchised independents; and contractor specialist outlets.

______________________________________________________________________

Orgill expands Canadian team

MEMPHIS, TN — Orgill, the giant U.S. hardware wholesaler, has been expanding in Canada, seeking out new customers across the country.

But the process has been a "multi-step" one, says Orgill president and CEO Ron Beal. It has included conducting due diligence in this country in order to become "a good, viable supplier." Next, Orgill's development team worked to establish a service infrastructure, with Canadian-compliant, price-competitive products that could be delivered in a timely fashion.

Another aspect of Orgill's commitment to Canada is the establishment of a flow-through distribution facility in Brampton, ON. This DC is carrying Canadian-compliant products, including chemicals and other products that are difficult to get across the border.

"The next step is to provide field sales support and to manage and grow our business," Beal says. But, he adds, he wanted the company to take its time in getting its distribution model working here first. "It was very important that we didn't put the cart before the horse."

Orgill's Canadian team is focused on providing national support, and Beal expects it to grow in tandem with sales growth in Canada. "Now, we're shipping to every single province and one territory."

Orgill's initial entry into this country was through a partnership with Castle Building Centres Group Ltd. The expanded team, which expands beyond and complements the original team with Castle, reports to Orgill's Myron Boswell, the vice president who is responsible for Canada and the central part of the United States. Erik Schlaud is the sales manager responsible for business development here.

______________________________________________________________________

Housing starts forecast to stabilize

OTTAWA — CMHC expects total housing starts to be lower in 2013 compared to 2012, mostly due to the slow first half of the year. Housing starts are expected to stabilize in the second half of 2013 before increasing modestly in 2014. The increase is expected as a result of improved employment, economic growth, and net migration.

One of the drivers is expected to be single-detached units and housing units built in the Western provinces. On an annual basis, housing starts are expected to range between 177,100 and 188,500 units in 2013, with a point forecast of 182,800 units, down from 214,827 units in 2012. In 2014, housing starts are expected to range from 165,600 to 207,600 units, with a point forecast of 186,600 units.

______________________________________________________________________

Lowe's closer to acquiring Orchard Supply

MOORESVILLE, NC — Lowe's has no competing bids and is able to proceed with plans to acquire the majority of assets of Orchard Supply Hardware, including 72 stores, for approximately $205 million in cash. The deal includes the assumption of payables owed to nearly all of Orchard's supplier partners, subject to Bankruptcy Court approval. 

The transaction will be presented to the Bankruptcy Court for approval on August 20, and Lowe's anticipates completing the acquisition by the end of August.

Lowe's plans to have Orchard Supply operate as a separate, standalone business, retaining its brand under the leadership of Orchard's current management team and acquiring the Orchard locations most complementary to its current strategy and store footprint. 

Once completed, the acquisition will enable Lowe's to expand its presence in California, where it says it is under-stored. The acquisition of Orchard's smaller-format stores will give it access to more densely populated markets, as well.

"Strategically, the transaction will provide Lowe's with an attractive opportunity to increase our store footprint in California, where we are currently under-penetrated, through a neighborhood store format that is complementary to our strengths in big-box retail," said Lowe's chairman, president, and CEO Robert Niblock. "Orchard's hardware and garden stores have a loyal customer base and are situated in high-density, prime locations that are difficult for larger format retailers to enter."

______________________________________________________________________

Classified Ads
REGIONAL ACCOUNT MANAGER, WESTERN CANADA
M.L. CAMPBELL WOOD FINISHES BRAND
Division of The Sherwin-Williams Company
Position Location: CALGARY , AB or VANCOUVER, BC
A leading North American manufacturer for the wood finishing industry, M.L. Campbell www.mlcampbell.com has built a reputation of dependability and product excellence for over 90 years. As an exclusive manufacturer of wood coatings, the company is dedicated to supplying its customers with high performance finishes.

The successful Western Canada based candidate will provide Regional Account Management for the M.L. Campbell Wood Finishes Brand. This position is responsible for managing the M.L. Campbell sales, profit, and marketing efforts in Western Canada (BC, Alberta, Saskatchewan, and Manitoba). This position involves sales through a distribution network - these M.L. Campbell clients sell and service Cabinet Shops; Furniture Manufacturers; Architectural Millwork, Aerospace, and Marine applications; and other manufacturers of wood furnishings.
Position reports directly to the Canadian Business Director, Brantford, Ontario. Competitive salary + bonus, benefit package.
Black Eagle Executive Search is conducting this search on behalf of M.L. Campbell.
KEY COMPETENCIES
Strong written and verbal English communication skills. Effective communication skills will be required for presentations to both small and large groups.
Strong interpersonal skills with the proven ability to maintain and build relationships with customers, including new business acquisition and providing customer service.
Proven track record of meeting and exceeding sales targets.
Entrepreneurial, business development skills.
Self-starter, able to work independently with minimal supervision.
KEY RESPONSIBILITIES:
Developing distributor sales and technical skills.
Developing and implementing training programs.
Managing, organizing, and working trade shows.
Implementing market growth programs to maintain and improve market share
Developing, implementing, and working within a developed business plan
Meeting P&L goals
KEY QUALIFICATIONS
University Degree or equivalent work experience required.
Minimum 3-5 years' experience in sales management.
Extensive travel is required with the ability to travel by all means of transportation
Distribution experience preferred.
Industrial paint and/or wood finishing, spray application experience required
Ability to apply and demonstrate all wood coatings which includes the ability to work with applicable solvents.
Understanding and demonstrated knowledge of product application including troubleshooting, application equipment set up, and application technique.
Ability to use PC to communicate and to present and develop distribution programs and business plans utilizing programs such as Excel, Word, PowerPoint, Lotus Notes, etc.
Please submit résumé to Black Eagle Executive Search via email to Richard Simms at rsimms@blackeagle.ca 
Only candidates of interest will be contacted
______________________________________________________________________

Resumés
Click here to view the resumés online