September 5, 2011, Volume xvii, #33
"If some countries have too much history, we have too much geography." —William Lyon Mackenzie King (Canadian Liberal statesman and three-time prime minister of Canada, 1874 - 1950)
Reorg for Home Depot Canada's merchandising team
TORONTO — Home Depot Canada continues to expand its merchandising department, including some newly created positions, following the appointment of Bill Lennie as president back in March.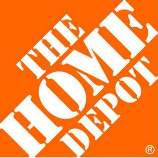 One position that sat open for a while is the director of merchandising for building materials. Steve Trescher stepped into that role last month, coming over from his former duties as director of field merchandising.

Aaron Jarosz has been recruited from outside the company as merchant for lighting. He was most recently sales director of Supplierpipeline and replaces Don Gray. Other changes include a reorganization of the plumbing category. Dara Greenberg's duties as the current plumbing merchant have been split up, so she now shares them with Mike Morin, also a merchant for plumbing. He used to be a merchant on the national installations side.

Megan Schroeder is now the merchant for bath, replacing Bren Baldock, who has left the department to join merchandising operations. Dan Marshall, formerly associate merchant for seasonal and outdoor, is now the merchant for décor, replacing Gus Kokonas. Marshall's duties as associate merchant for seasonal have been filled by Ron Seguin, who was formerly a store associate and a category manager for the contractor business.

Another outside hire is Carlos Da Gama. He fills a new role as director of global sourcing, reporting to John DeFranco. He comes over from the grocery industry, where he was most recently director of global procurement services for grocery, non-food, and general merchandise at Sobeys Inc.

(NOTE: if you purchased our latest Who's Who Directory, you will receive this Home Depot update automatically in the mail. If you haven't purchased the Who's Who, well what are you waiting for? —Michael)
Orgill fall market attracts variety of Canuck independents
BOSTON — It was hard to get a handle on the exact number of Canadian dealers in Beantown recently for the Orgill fall dealer market, but there were lots of them, to be sure. Even Orgill's dealer development people weren't certain, except to say that there were more than attended the wholesaler's previous show in Orlando in February.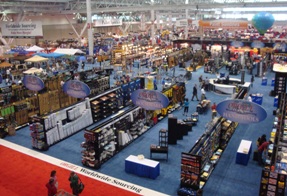 Once again, the majority of the Canuck dealers were members of Castle Building Centres. That group struck a deal late last year that made Orgill the supplier of choice for Castle's 240-plus members across the country. For many of the Castle dealers, it was a return engagement, but for others, especially those in northern communities where Orgill is still filling in its delivery routes, dealers were there for the first time.

However, they were not the only group represented. Members of TORBSA and ILDC were there, as was at least one RONA dealer. Without exception, they were struck by a wide range of hardware and building products – with pricing they found attractive – that was available to them.

The market filled more than 500,000 square feet at the Boston Convention Centre, and the tiny Canadian flags that began appearing beside products in vendors' booths at the last show, were more prevalent than before. Those vendors include both existing Orgill suppliers and a growing list of Canadian vendors that are getting listed with Orgill. There were also more members of the Canadian teams working those booths. Chris Hatfield at Rust-Oleum Canada believed it's important to be there to meet with Canadian dealers. "And I think it's going to get more and more important," he added.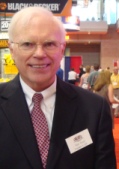 "We've pretty well got the categories covered now with [Canadian compliant] product," said Ron Beal, president and CEO of Orgill. And, said Beal, these products are Canadian compliant, something he takes very seriously.

"I'm impressed by how many Canadian-compliant vendors are here – and they cross all categories," said Doug Keeling, Castle's buyer for building materials, seasonal, floor coverings, and paint.
back to top
Lowe's U.S. reorganizes, changes merchandising team
MOORESVILLE, NC — Lowe's has realigned its structure, operating now through three divisions: North, South, and West, comprising 14 regions, down from 21. Each division will be headed up by a senior vice-president, reporting to Rick Damron, Lowe's executive vice-president of store operations.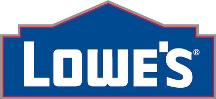 They are: Bill Edwards, svp of operations – south division (previously svp – south central); Jim Frasso, svp of operations – north division (previously svp – northeast); and Brent Kirby, svp of operations – west division (previously svp – north central).

Lowe's merchandising team has been reorganized as well, into two product divisions. Each division will be led by a senior vice-president/general merchandising manager, reporting to evp of merchandising Robert Gfeller Jr. Troy Dally, formerly svp/gmm – hardlines and building products, will lead the new building and outdoor products division. Clint Davis, previously svp/gmm – kitchen and bath, will lead the new kitchen, bath and home décor products division.

Theresa Anderson and Robert Wagner, previously senior vps of operations, and Patricia Price, previously svp and general merchandising manager – home decor, have left the company. Eric Sowder, svp and gmm for outdoor living, will retire Sept. 9.
CIL wants paint to cater to a male audience
TORONTO — The latest trend in paint colours is to reflect a lifestyle choice rather than a colour choice. And Canadian paint brand CIL is no exception. It's now busy replacing names like "Pixie Palace" with more "Putting Green" and "Butterscotch" with, well, "Beer." The aim of these masculine monikers is to attract more men to a decision-making process that is often the purview of women. And it's turning to the public for help.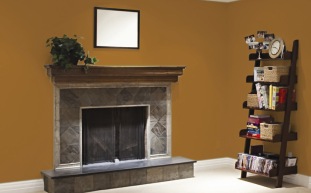 "Studies show that, while a larger percentage of women tend to choose paint colours for their home, it's often men who give the colours a final nod and then go on to spearhead the project," says Alison Goldman, marketing communications manager for CIL.

CIL is inviting Canadian men to rename any existing CIL paint colour according to their preference, and Canadian women to give current colours names that better appeal to their men. Participants can submit their suggestions on CIL's Facebook page. "When it comes to paint names, it's all about the emotional connection and our research shows that men and women tend to relate to paint names differently," says Goldman.
Classifieds

Sales Prefessionals
PrimeSource Building Products Canada, a new national and growing wholesale distributor of building materials specializing in fasteners and tools, is seeking experienced sales professionals to service the Saskatchewan and Western Manitoba markets.

Responsibilities include territory management, canvassing new opportunities, customer service, and the ability to build relationships and develop new business through face-to-face interaction with both existing and new customers.

Qualified candidates must be self-motivated, quota driven, and results
oriented with a proven and documented history of success. We are looking for
candidates with experience in selling building materials, 2-5 years work
experience in this related field, valid driver's License, current insurance.

PrimeSource offers attractive base salaries, aggressive commission
incentives and competitive benefits package. If you are a proven industry seller, who welcomes the opportunity to work in a challenging and financially rewarding environment, we want to meet you. Please send resumes to dahmerp@primesourcebp.com
Distributor Wanted
Adopt a unique, Canadian-made product into your family of durable household goods. Established manufacturer has new, practical item for large market sector and seeks distribution. Act now. Together, our future is brilliant.
Account Manager
As an international manufacturer and distributor of bath/shower organizational products to retailers around the world, and pioneers of the original award-winning shower organizer The Dispenser, Better Living Products is looking for key people to join our exciting team.
We have an opportunity for an energetic and self motivated individual to join our sales team as an Account Manager. This position will be directly responsible for growing our business within our secondary channels and markets.
Candidates should have a minimum of 2 years account management experience and possess strong organizational, interpersonal and communication skills. Experience in consumer packaged goods for the retail industry is preferred, but not necessary for the right candidate. This is an intermediate position and the successful candidate will be working out of our world-wide headquarters in Woodbridge, Ontario.
Please submit a resume by email stating qualifications and income expectations to Dean Albonese, Director of Sales dean@dispenser.com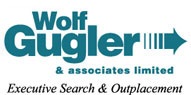 Western Region Sales Representative
Our Client is a well established national firm selling to the home improvement industry. A sales team member is required in Calgary to continue to build the territory at retail locations including Home Depot, Rona, Lowe's, Home Hardware, etc. and drive product sales.
Build and maintain a qualified customer base and open new accounts

Train customers, participate in events and demonstrations

Meet/exceed sales targets
Requirements:
Minimum 1-2 years proven DIY sales and/or home improvement retail experience

Valid drivers licence and reliable vehicle

Computer literate in Microsoft applications

Self-starter, organized and performance driven
In return, you'll be joining a well respected company who values their employees and promotes from within wherever possible. Competitive salary, bonus, car allowance, blackberry, IPAD, excellent benefits offered.

Please submit your resume accomplishments by clicking here. All inquiries treated in strict confidence. You may also contact Wolf Gugler for a confidential information exchange at 888-848-3006. Please visit our web site at www.wolfgugler.com for other new challenging career opportunities.
Resumés
A conscientious, highly motivated manager with a results-oriented track record in developing new business.

view this

resumé

A goal oriented sales director that has superior management skills, customer oriented, with in depth knowledge of the industry and the ability to achieve results.

view this

resumé

An experienced merchandising executive possessing passion, vision, and a strategic approach to delivering bottom-line.

view this

resumé

Senior sales/marketing leader with experience in all classes of trade wishing new HARDLINES career. view this

resumé

Very Experienced Business Unit Manager, great passion for generating sales and building relastionships.view this

resumé

Worked through my career within the manfucaturer, wholesale and consumer goods industries. view this

resumé

Senior Sales Manager with vast experience in retail and wholesale sales growth in Canada. view this

resumé
Connect with us!