Sales and Marketing Coordinator

Wells Lamont Retail, Inc is a leading distributor of quality work and garden gloves to the retail environment. Corporate headquarters are located in the Chicago, Illinois area, though this position will be home based in the Canadian GTA.

Reporting to the Vice-President of Sales and Marketing (Canada), the Sales/Marketing Coordinator is responsible for supporting a broad range of sales and marketing activities and creating goodwill for WLR's products and services in the Canadian marketplace. Responsibilities include: review, analyze and update market data (spec sheets-price lists, collateral material, etc); liaison between customers, prospects, suppliers, sales and other internal personnel; create customer/product presentations and forecasts; communicates creation of new items and product info. to sales (product images, pricing, UPC's, carton dimensions, etc.); prepare monthly reports, charts, internal systems documents; and coordinate trade shows.
Ideal candidates will have solid self-management skills, excellent verbal (phone) and written communication skills, ability to multi-task-organize- prioritize to meet deadlines, customer service oriented and proficient problem solver. At least 3-5 years in a sales/or marketing support role (bachelors degree preferred). Exposure to retail products in a mfr or distribution environment helpful. Computer literacy using PowerPoint, Excel and Word software programs.
We offer a competitive salary and benefits package. For consideration, please send resume (with salary history) to dwaltmire@wellslamontretail.com. Only local candidates will be considered. Telephone calls will not be accepted.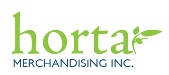 COMPANY IS SEEKING NEW LINES IN ONTARIO

Horta has over 8 years of in-store experience delivering full-service vendor managed inventory programs for several live goods vendors selling to a major home improvement retailer. Team of seasoned reps able to drive sales and execute at –retail merchandising programs tailored to your needs. Year-round market coverage or special project focus for gardening lines or any other category. Contact Deb Ondejko at debbieo@horta.ca to explore how this team of professionals can assist your company with its in-store presence.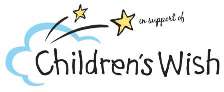 Have you organized yourself for sending Holiday Cards to your valued customers yet?
We can help!
Email us at clientuniteinc@rogers.com  for more information.
Moen (Buy it for looks. Buy it for life™) sets the standard for high quality, fashion oriented kitchen and bath fixtures and accessories. As a Sales & Service Representative, you'll provide legendary service to valued retail box store customers and independents in a territory encompassing the eastern GTA north to Barrie, east to Peterborough and south to Lake Ontario. You'll conduct PK sessions, merchandising duties including resets, ordering, selling through overages, marketing and promo programs and managing RTV's in addition to developing new opportunities. You've been in a similar role for 2+ years and have the enthusiasm, motivation and sales expertise…the company will in turn supply a great team to work with, in addition to a stellar reputation and all of the tools to make your job efficient including company vehicle, Blackberry and more. Familiarity with home improvement, mass retailers and independents combined your comfort level using technology tools are required. Internal career growth is also a distinct possibility. To explore this opportunity in complete confidence, please contact Wolf Gugler (888-848-3006), apply online at http://www.wolfgugler.com/opportunities or email your resume to resumes@wolfgugler.com. Wolf Gugler & Associates Limited, www.wolfgugler.com. Retailer and Supplier Executive Search and selection. Offices in Canada and the U.S.
To place an ad in our classified section click here or call 416—489—3396
Sales Professional Power Tools / Consumer Products with extensive big box retail experience
Senior sales/marketing leader with experience in all classes of trade wishing new hardlines career.
Very Experienced Business Unit Manager, great passion for generating sales and building relastionships.
Worked through my career within the manfucaturer, wholesale and consumer goods industries.
Senior Sales Manager with vast experience in retail and wholesale sales growth in Canada.
A seasoned buyer/manager looking for new role in sales management or buying.
National sales or Accounts Manager in the packaged goods retail industry.
Results oriented sales professional with a strong record of achievement in strategic and tactical roles.
Seasoned Sales veteran. Experienced, dealing with established and new manufacturers introducing new products to key retailers in the Canadian market.
Leadership, sales and communication skills, seeking a challenging and results—oriented environment.
A creative, strategic thinking and results oriented Sales Professional.
Know someone who is between jobs? We will send a complimentary subscription to anyone who is seeking a job. We also offer a free Online Resumé Service. Ask them to call or email us here at the World Headquarters. (And why not tell your HR department about this service!) Email Brady for more info. —Beverly
Marketplace
Sell your company — or buy one — with HARDLINES Classifieds! Do your executive search, find new lines or get new reps in the HARDLINES Marketplace. Only $2.75 per word for three weeks in the classifieds. To place your ad, call Brady Peever at 416-489-3396 or email: brady@hardlines.ca
To ensure you receive your HARDLINES newsletter each week, please add bev@HARDLINES.ca to your address book.

Did your email system make this newsletter unreadable? You can read it online instead. call us to find out how.

Publishing Details: HARDLINES is published weekly (except monthly in December and August) by HARDLINES Inc. 360 Dupont Street Toronto, Ontario, Canada M5R 1V 9 © 2009 by HARDLINES Inc. HARDLINES™ the electronic newsletter www.HARDLINES.ca Phone: 416.489.3396; Fax: 416.489.6154 Michael McLarney — Editor & President — mike@HARDLINES.ca Beverly Allen, Publisher — bev@HARDLINES.ca Brady Peever — Client Services Manager — brady@HARDLINES.ca Chiaki Nemoto — Accounting — chiaki@HARDLINES.ca The HARDLINES "Fair Play" Policy:Reproduction in whole or in part is very uncool and strictly forbidden and really and truly against the law. So please, play fair! Call for information on multiple subscriptions or a site license for your company. We do want as many people as possible to read HARDLINES each week — but let us handle your internal routing from this end! Subscription:$299 (Canadian subscribers add $14.86 GST = $315.21 per year/ GST #13987 0398 RT).Secondary subscriptions at the same office are only $48.75 (Canadian subscribers add $2.44 GST = $51.19).Ask about our reduced rate for branch offices.You can pay online by VISA/MC/AMEX at our secure website or send us money. Please make cheque payable to HARDLINES.