December 12, 2011, Volume xvii, #47
"Christmas is the season for kindling the fire of hospitality in the hall, the genial flame of charity in the heart." — Washington Irving (American author and historian, 1783-1859)
______________________________________________________________________

______________________________________________________________________
Merry Christmas from all of us at HARDLINES! We wish you all, our Faithful Readers, a safe and happy holiday. —Beverly, Brady, Margaret, Katherine and Michael
______________________________________________________________________

Holiday publishing schedule: There will be no issue next week. We are in the office up to Christmas, working on the Annual Market Share Report and the next issue of HHIQ. Back to our regular weekly schedule on Jan. 2, 2012. —Michael
______________________________________________________________________
Home Hardware shuffles execs
ST. JACOBS, ON — Home Hardware Stores Limited has announced two new appointments to the company's senior management team. John Dyksterhuis has been appointed vice-president, distribution and Darrin Noble has been appointed vice-president, general manager, Burford Paint and Home Products.

"Both John and Darrin have played key roles in building and improving our Dealer program and their leadership and strategic acumen are solid additions to our senior management team," said Paul Straus, President and CEO, Home Hardware Stores Limited.

Dyksterhuis has been with Home Hardware for 25 years, beginning in distribution and then moving to a merchandise role. Most recently, he served as the building products and heating product manager in merchandise – hardlines. In his new role, he will oversee Home's warehouse and distribution system. He fills a role left by the passing in July of this year of Don Kirck, who was vice-president, distribution and manufacturing for the company.

Noble is a 25-year veteran of the paint industry who had served as Home's general manager at the company's Beauti-Tone Paint and Home Products division for the past four years. He will now head the division along with Home's W.D. Packaging business.
back to top



______________________________________________________________________
RONA introduces modular home sales for dealers
MONTREAL — A weak market for housing in the U.S. – including pre-fab homes – has a number of modular home builders looking north for new business. That, says Maxime Harvey, merchandising director for forest products at RONA inc., has taken a bite out of markets in smaller communities that have traditionally been served by local dealers.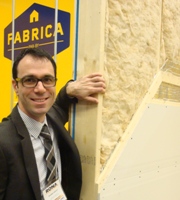 RONA has come up with a way for its independent dealers to fight back, with a pre-fab home program of its own. Called "Fabrica," the program represents a partnership with modular home builders in different provinces. That partnership will be two-pronged: consumers will be able to order full home packages that will constructed, delivered by the modular home builder; home builders and contractors will be able to order pre-constructed components, including walls and roof, ready for finishing. A system of pre-assembled, insulated walls is available in lengths up to 40 feet long. "A building team could get the walls up on an existing foundation within a day," says Harvey.

RONA's own designers can help potential homeowners choose a house, drawing from 1,200 existing plans – "and within minutes, they can develop a real quote with a list of materials."

RONA's partner in Ontario is The Canada Builds Company, a home and cottage manufacturer in Lindsay, ON. Roy Graham, president and CEO of the company, says his company is equipped to ship right across the province and he looks forward to the program rolling out in the spring. "The dealer interest has been quite strong," he says. "We're really pleased with the results of our discussions with them."

According to Harvey, dealers no longer have to sit by and watch building material sales go to a competitor. And, he adds, "Once you are able to capture the customer with the pre-fab part, then you get them to stay inside the store to sell them everything else."

Harvey expects the program to up and running on a trial basis with a handful of dealers in Quebec, Ontario, and the West by this spring.
______________________________________________________________________
Canadian mission to Cologne will include store tours, buyer networking
WORLD HEADQUARTERS, TORONTO — Any retailer looking for new lines or Canadian vendor seeking new markets should join HARDLINES for our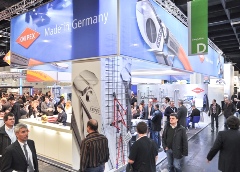 mission to Germany next spring.

HARDLINES is heading up a tour of best practices at German DIY stores, Feb. 28, which will end in Cologne at the International Hardware Fair, March 4-7, 2012. One of our tour guides will be John Herbert, General Secretary of EDRA, the European DIY Retail Association.

The Cologne show is the world's largest hardware show and attracts retailers, buyers, and suppliers from all over the world for the latest new products and trends. The HARDLINES mission will also include the World Famous Hardlines International Canada Night Reception. Space is limited so contact Beverly Allen right away or call: 416-489-3396.
______________________________________________________________________
OGC retail system integrates Orgill compatibility
MONTREAL — OGC, a Canadian IT supplier for the hardware and building materials industries, has developed a module for its OGC-Plus business management system that will communicate directly with Orgill to receive and transmit stock management data (price changes, new products, etc.) and other information.

Orgill has been making waves in Canada as it signs up Canadian customers for its 35,000-plus SKUs of Canadian-compliant products. Now, with OGC software, merchants can automatically send purchase orders to Orgill and receive communications back from the Memphis-based wholesaler. OGC says its OGC-Plus platform already communicates with the majority of Canadian groups in hardware and building materials.

With the addition of this module, OGC has made its two management solutions (OGC-Plus and SpruceWare.NET) compatible with Orgill.
______________________________________________________________________
RONA realigns executive team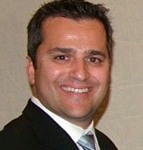 BOUCHERVILLE, QC — A major step in the regional reorganization of RONA's management team has occurred with the appointment of Luc Rodier as executive vice-president, retail. He was formerly vp for Western Canada, working out of RONA's Calgary distribution centre. In his new role, Rodier will lead the retail activities of all of the company's stores, while remaining in Calgary.

RONA's new regionalized structure was put in place earlier this year and regroups RONA's retail activities by region rather than by store type. Rodier will oversee the retail operations of RONA'S 682 affiliated dealers and 269 corporate and franchise stores across Canada.



Jean-Luc Meunier, who had been RONA's senior vice-president, affiliate dealer-owner network development, has left the company to become CEO of Familiprix, a dealer-owned chain of pharmacies based in Quebec with sales of about $1.5 billion. Meunier's duties will be covered off in part by Dominique Boies, the recently appointed evp and CFO, who will assume leadership of acquisition and real estate departments. Rodier will assume leadership of sales and support to affiliated dealers.

At the board level, Robert Pare has been made vice chairman of the RONA board of directors. Pare is a corporate lawyer and partner at Fasken Martineau Dumoulin S.E.N.C.R.L., s.r.l. He has been an administrator of RONA and member of the nominating and corporate governance committee since 2009.
______________________________________________________________________
Gift cards will be popular again this Christmas
NEW YORK ― Gift cards are expected to be a highly popular gift this holiday season, and now there are even online options for turning those cards into cash. According to a survey by the National Retail Federation, 57.7% of American shoppers say they'd like to receive a gift card this holiday season. The survey also found that 88.0% of people will buy gift cards this Christmas, an increase from 77% last year.

An average of $155.43 is expected to be spent on gift cards, up from $145.61 in 2010.

In Canada, for the fifth consecutive year, gift cards are also expected to be the most popular holiday gift. CardSwap is an online gift-card exchange site. It has released its list of the season's five most sought-after gift cards. They are for the Apple Store, Best Buy, Chapters Indigo, Hudson's Bay Company, and The Keg Steakhouse.
______________________________________________________________________
Classifieds
______________________________________________________________________
A Sales Professional is required WITH PROVEN SALES ABILITY selling hardware, home improvement and seasonal lawn and garden products to retailers and wholesale distributors in the province of Quebec.

As a member of our team you will conduct presentations to key retail and wholesale accounts. You are bilingual, have related sales experience and have above average computer skills.

Please forward your resume to: grantbros1@rogers.com
_______________________________________________________________________
Resumés
Experienced District Manager with a proven track record with several national chains.

view this

resumé

A conscientious, highly motivated manager with a results-oriented track record in developing new business.

view this

resumé

A goal oriented sales director that has superior management skills, customer oriented, with in depth knowledge of the industry and the ability to achieve results.

view this

resumé

An experienced merchandising executive possessing passion, vision, and a strategic approach to delivering bottom-line.

view this

resumé

Senior sales/marketing leader with experience in all classes of trade wishing new HARDLINES career. view this

resumé

Very Experienced Business Unit Manager, great passion for generating sales and building relastionships.view this

resumé

Worked through my career within the manfucaturer, wholesale and consumer goods industries. view this

resumé

Senior Sales Manager with vast experience in retail and wholesale sales growth in Canada. view this

resumé
Connect with us!