February 11, 2013, Volume xix, #6
"Every successful enterprise requires three men—a dreamer, a businessman, and a son-of-a-bitch." —Peter McArthur (Canadian author, 1866-1924)
______________________________________________________________________
Lowe's hires new president for Canada
            TORONTO — Sylvain Prud'homme, a former EVP at Loblaw Company, has been appointed the new head of Lowe's Canada. He will replace current president Alan Huggins, who is returning to Lowe's head office in Mooresville, NC, as vice president of the international division. There, he will work with Doug Robinson, head of international operations and development.

Prud'homme takes the helm in Canada effective March 25 and will also report to Robinson.

At Loblaw, Prud'homme served in executive vice president roles in operations and merchandising. (In fact, he was there when Calvin McDonald, now head of Sears Canada, was also an EVP at Loblaw.) Prud'homme's retail background also includes Sobey's West, Wal-Mart Canada, and Super C.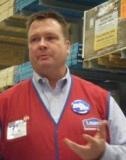 Huggins (right) has been with Lowe's Canada since it opened its first stores here in 2007. At the time, he was vice president of operations and Robinson was the president. Huggins has led the division since 2009. In 2011, he spoke at the Hardlines Conference in Toronto as part of the conference's "Profiles in Leadership" Series.

In his new role, Huggins will be responsible for developing Lowe's international operations and co-ordinating business operations outside the U.S. That includes working with Prud'homme to help grow the chain beyond its current 34 stores here. Lowe's also has five stores in Mexico; and through a joint venture with Australian retail giant Woolworths, it has 25 stores in that country under the Masters name.
back to top
______________________________________________________________________
Castle celebrates 50th at WRLA Show
           SASKATOON — At the latest Prairie Showcase, held two weeks ago, Castle Building Centres used the event to launch officially its 50th anniversary celebrations, hosting a meet-and-greet complete with martini bar and a stand-up comedian.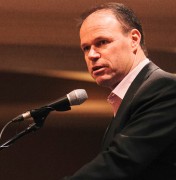 Ken Jenkins, Castle's president and CEO, told HARDLINES in a separate interview that the company is well-poised as it enters its 50th year, saying that 2012 is expected to be one the group's best. Purchases, he said, were up 14% over 2011. He further anticipates growth in 2013 to rival that, with purchases forecast to be up 12% this year.

But despite the fanfare surrounding the celebrations at the Saskatoon show, Jenkins pointed out that Castle has been pursuing "managed growth," with a very targeted list of prospects. Many of those prospects are non-traditional dealers. In fact, the greatest growth of the independents' ranks, he said, will be among specialty dealers such as door-and-window dealers and flooring operations.

In 2012, Castle added another $150 million from the recruitment of specialty dealers in its Commercial Builders Supplies (CBS) division. "That's volume that Castle didn't have five years ago from GSDs and one-steppers. And their purchases drive volumes up for all group members."
back to top
______________________________________________________________________
TIM-BR MART updates logo for its dealers
  CALGARY — One of the big news stories at the recent Prairieland Showcase was found on a wall in the TIM-BR MART booth. It said "Timber Mart," presenting a new name for use by the buying group's stores.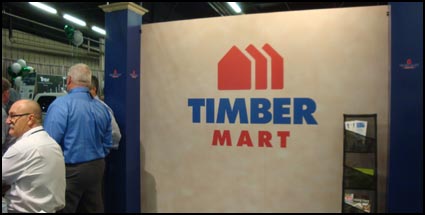 In fact, the name was tried out at the end of 2012. TIM-BR MART, a major sponsor of the World Cup of Junior Hockey, used the new name for its advertising on the boards around the ice during the games.

 The new spelling, launched without fanfare at the Saskatoon show, was unveiled officially last week by TIM-BR MART's head office. The updated look is expected to simplify online searches and increase general consumer awareness of the brand. The logo also simplifies the TIM-BR MART colours so they don't overlap, making the logo easier to identify.

The traditional spelling of TIM-BR MART will continue to refer to the group corporately; the new logo and spelling will apply to dealers and their stores.

The new look will co-exist with the former logo for a transition period of about a year. The number of house icons in the logo has been reduced, says the company, from four to three "to signify TIMBER MART's three core values of independence, national buying power, and providing an extraordinary customer experience." The logo will get a full roll-out at the end of March when it will appear on television ads, flyers, and the TIM-BR MART consumer website.
______________________________________________________________________
Global e-commerce tops $1 trillion in 2012
  SPECIAL REPORT — Global e-commerce sales reached $1.089 trillion in 2012, says a new report from digital marketing research firm eMarketer. Sales last year were up a healthy 21.9% from $893.33 billion in 2011.

Total e-commerce sales worldwide are expected to grow 19.3% year over year in 2013, to just under $1.3 trillion, says the report. (The group includes retail, travel, digital downloads, and online marketplace transactions in its definition of e-commerce sales.) The growth rate of online shopping is highest in China, but the U.S. will continue to have the highest e-commerce sales of any country at least through 2016, predicts the report. eMarketer projects that U.S. e-commerce sales will grow from $343 billion in 2012 to $385 billion in 2013. China is expected to grow to $182 billion in 2013.

The top five countries ranked by average e-commerce sales per online shopper, with their 2012 projected averages, are:
United Kingdom – $3,585;
Australia – $3,547;
Norway – $2,530;
United States – $2,293;
Denmark – $2,185.
Learn more about e-Retailing at The Hardlines e-Retailing Conference on March 20th in Toronto. The morning conference will feature Robert Scott, National leader, Consumer, Industrial Products and Services for PwC; Andrea Stair, Country Manager for eBay Canada; and Drew Green, Founder and CEO, shop.ca. (Click here for more information. )
______________________________________________________________________
Quebec association hosts industry achievers at gala
QUEBEC CITY — Passion, talent, and hard work were rewarded during the first Gala Reconnaissance of the Quebec Hardware and Building Supply Association, AQMAT. The event was held January 26 at the Chateau Frontenac.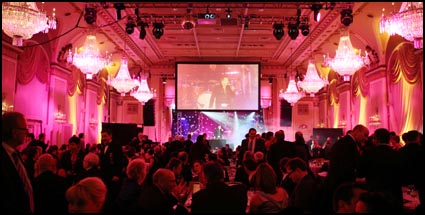 Six retail and vendor employees, as well as 10 businesses, were chosen by a jury selection and a vote held by the 900 retailers, distributors, and manufacturers that make up the membership of The AQMAT.

The President of AQMAT's board of directors, Amélie Bélisle, owner of the Quincaillerie Ace St-Augustin in Mirabel, hosted the evening. Richard Darveau, AQMAT's President and CEO, recognized the event as "the raison d'etre of our organization, whose mandate, since its foundation in 1940, has been the promotion of the business community and the defence of its interests."

Winners during the evening included Christine Joannou from MAAX and Julie Boucher from RONA Matériaux Pont-Masson, for the "Prix Ascension" in recognition of their rise in their careers; and Super Décapant and Laurent Lapointe of RONA Matériaux Pont-Masson, for the "Prix Conquérant" in recognition of business growth. (For a full list of winners, click here.)
back to top

______________________________________________________________________

Scotiabank forecasts hold on interest rates through 2014

  TORONTO — Scotiabank has issued its latest forecast on interest rates. According to a report by Derek Holt, vice president, Scotiabank Economics, and Scotiabank's financial economist Dov Zigler, "We have changed our house forecast for the Bank of Canada to show no rate change throughout 2013-14."

Previously, they had predicted the BoC would hold interest rates only until the first quarter of 2014, but are now extending that by another year.

"We are forecasting the Fed to begin raising its fed funds target rate by mid-2015 and have greater confidence on the Fed call. It is difficult to expect Fed funds target rate hikes before early 2015 and so timing a BoC hike to occur around the same time seems reasonable," says the report.

back to top

______________________________________________________________________


Classified Ads

NATIONAL ACCOUNTS MANAGER, TORONTO, ONTARIO 
A leading North American building materials manufacturer located in the Greater Toronto Area is seeking a seasoned National Accounts Manager with national and regional account experience across Canada in the building materials/hardware industry.  

The company requires a National Accounts Manager who will be the day-to-day sales contact with major national accounts, key contact with major regional accounts across Canada, and manage agency sales representatives.  Reports directly to the Director of Sales & Marketing. Competitive salary + bonus, benefit package.

KEY COMPETENCIES
Excellent communication skills both written and verbal
Disciplined self-starter
Proven negotiation skills
Team player 
Strategic thinker
Excellent analytical, forecasting abilities
Organizational and planning ability
KEY QUALIFICATIONS
Post-secondary business degree/diploma
7 - 10 years of national/regional account sales, supervisory experience in the building materials/hardware industry across Canada required
Proven track record with demonstrable accomplishments
Experience with multi-SKU product lines; program/assortment/plan-o-gram selling; in-store and trade show set-ups, tear downs
Bilingual (English/French) not required, but would be an asset.
Proficiency with Microsoft Office Applications including: Excel, Word, PowerPoint
Ability to travel regularly across Canada
Please submit résumé via email to Black Eagle Executive Search
c/o Richard Simms at rsimms@blackeagle.ca
Only candidates of interest with be contacted
back to top

______________________________________________________________________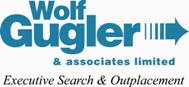 Retail National Accounts Manager, Toronto based
 A brand champion selling to home improvement retailers and mass merchants, this Canadian subsidiary is pursuing additional business and would be the perfect home for a sales driven, customer-intimate leader who wants responsibility for the strategic management of key Canadian national accounts. Specific duties will include:
Development and management of senior level relationships with key retailer personnel including merchants, directors and buyers;
Development and execution of a comprehensive plan to drive sales and profitability, including detailed tactics required to meet strategic objectives;
Field analysis and recommendations on key trends, competitive activity, and general marketplace activity;
Overcoming problems and finding satisfactory customer resolution;
Assisting in the facilitation of corporate projects and initiatives including, but not limited to, new products, pricing, promotions, and training programs.  
Requirements:
Key Account management: the ability to provide input into new category ideas or solutions. Also able to solicit and understand Customer feedback and make appropriate recommendations to further increase penetration, sales and profitability.
Current or past successes in a retail national accounts role.
Possess the skill set to analyze product category for competitive positioning and marketing or promotional opportunities.
Resourceful; innovative, can find information when the answer is not known.
Self-driven, competitive, team oriented, wants to be the "Category Captain".
This is an excellent career opportunity with a market leader in a collaborative, cohesive environment. Interested? Please forward your resume quoting NAM-Toronto to resumes@wolfgugler.com. Please note all responses will be forwarded directly to our client for their review and action. If there are any companies that you do not wish your resume forwarded to, please indicate those in your email and we will exclude your application.
Wolf Gugler Confidential Recruitment Advertising, a division of Wolf Gugler & Associates Limited. www.wolfgugler.com. 888-848-3006. Offices in Canada and the U.S.
back to top

______________________________________________________________________

  Home Hardware Stores Limited is 100% Canadian owned and operated and has a presence in every Canadian province and territory as the country's largest independent, Dealer-owned hardware, lumber, building materials and furniture cooperative. Founded on January 1, 1964 by 122 independent hardware Dealers, the cooperative now includes close to 1,100 stores, under the Home Hardware, Home Building Centre, Home Hardware Building Centre and Home Furniture banners, with annual collective retail sales of more than $5 billion. Home Hardware's independent Dealer-Owners, recognized by the North American Retail Hardware Association as Canada's best-trained Dealer group, have access to 100,000 quality brand name and private label products, a world-class distribution system and draw upon the power of Home Hardware's network to provide their local communities with top quality products and services at competitive prices. Our St. Jacobs Head Office currently has the following opportunity...
Product Manager
Full-time
You will be responsible to the Director, Merchandise-Hardlines, for executing the plan to buy and sell for the Major Appliances portfolio and for developing and maintaining a well-rounded wholesale assortment in the distribution centres, as well as products on a direct basis. You will travel to stores and shows, both domestically and internationally, as required, supervise/mentor direct reports, and engage in vendor negotiations to support corporate and marketing initiatives and build strong vendor relationships

You have experience and knowledge of the major appliances industry, a
high energy, entrepreneurial attitude and are willing to work ongoing
extended hours. You are a team-player with excellent communication,
computer, planning, organizational and negotiating skills and are able to
multi-task, complete priorities and meet deadlines. Retail experience with
related products is an asset.

We offer a competitive salary and great working conditions. If you are
interested in becoming part of Home Hardware, please forward your
resume, quoting Product Manager-Hardlines #702MA, by Friday, February 8, 2013 to: Human Resources Department, Home Hardware Stores Limited, 34 Henry St. W., St. Jacobs, ON N0B 2N0 E-mail: hr@homehardware.ca Fax: 519-664-4711 (Microsoft Products Only)
back to top

______________________________________________________________________ 

  Better Living Products International is a world-leading designer, manufacturer and distributor of unique, high quality bath and shower organization products to retailers around the world. Better Living continues to be best recognized for its Award-Winning consumer product, 'The Dispenser'. We are seeking energetic, self-motivated and results driven sales professionals to join our team and looking to fill the following positions:
National Sales Manager, Canada to manage the day-to-day sales activity within the Canadian market. Primary focus will be on the maintenance of current accounts and programs across all channels and the search for and development of new accounts, new market segments and new business opportunities. The successful candidate will possess a minimum of 5 years sales management experience and demonstrate exceptional interpersonal, communication and leadership skills.
National Account Manager to assist us in achieving our aggressive growth plans by managing specific key accounts and channels within the USA. The successful candidate will possess 3-5 years account management experience and demonstrate exceptional interpersonal, communication and analytical skills. Experience with Mass Merchant retailers is preferred. This is an intermediate position.
Account Manager  to grow our business by calling on accounts within our secondary channels of distribution and markets. The successful candidate will possess a minimum of 2 years account management experience.
All positions will be based at our world-wide corporate headquarters in Vaughan, Ontario. We offer competitive wages, benefits and a fun working environment. Please submit your resumé and salary expectations to Camillo Caperchione, Executive Vice President, Better Living Products, Email: camillo@dispenser.com.
back to top

______________________________________________________________________

Resumés
Professional with over 25 years of experience in Sales, Marketing, Merchandising and Administration

view this

resumé

Marketing professional with over 10 years experience looking to secure a new full-time position.

view this

resumé

A Sales Professional with over twenty years of experience.view this

resumé

Experienced District Manager with a proven track record with several national chains. view this

resumé

A conscientious, highly motivated manager with a results-oriented track record in developing new business.

view this

resumé

An experienced merchandising executive possessing passion, vision, and a strategic approach to delivering bottom-line.

view this

resumé

Senior sales/marketing leader with experience in all classes of trade wishing new HARDLINES career. view this

resumé

Very Experienced Business Unit Manager, great passion for generating sales and building relastionships.view this

resumé

Worked through my career within the manfucaturer, wholesale and consumer goods industries. view this

resumé

Senior Sales Manager with vast experience in retail and wholesale sales growth in Canada. view this

resumé