In This Issue:
"You never achieve real success unless you like what you are doing." —Dale Carnegie (American writer and self-improvement pioneer, 1888-1955)
Exclusive interview: Home Hardware CEO on the viability of the independent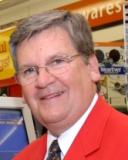 ST. JACOBS, Ont. — Paul Straus is positive about the way the year has ended for Home Hardware Stores Limited. For the dealer-owned co-op, which comprises more than 1,000 independent hardware and building supply dealers across the country, 2008 was an important year characterized by growth, innovation and a renewed commitment to dealer recruitment, says the company's vice-president and CEO.Despite the recent slowdown in the new housing market, the repair and renovation market has been driving business for his dealers, says Straus. "Sales remain high and reflect Home's ability to offer customers a range of products and services — everything from decorating to renovating." One area which did not grow is the lumber side of the business. LBM dealers, impacted by continued deflation of lumber and some commodity products, fell short of their target, he admits. But strong product and service areas in other departments continued to drive total sales. One of the key factors that attracts customers to Home Hardware stores, he adds, is the experience and knowledge of the dealers and their staff. "At Home Hardware we know that the greatest product we can offer our customers is the expertise of our dealers and staff," said Straus.

"Our stores have always been known for service and our research shows consumers get better service from independents than they do from big boxes."

Top.
Dealers turn out in strength for LBMAO show
TORONTO — The latest edition of the Canadian Home Improvement show, held at the Toronto Congress Centre last week, had a strong turnout by dealers from across the country. And though the show, put on by the Lumber and Building Materials Association of Ontario, did not generate the kinds of sales that have typified the trade shows of a decade ago, many vendors agreed it remains an important forum for connecting with customers.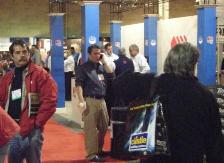 Yes, a lot of sales were made (one building materials supplier claimed that orders signed at this show exceeded the total orders of the three previous LBMAO shows combined), but exhibitors appear to have resigned themselves to the new realities: in this age of online ordering and automatic replenishment, the value of being there means renewing face-to-face contact with dealers, hearing complaints and concerns, and introducing them to new products. From the dealer side, turnout was strong by most of the groups, including Castle, Home Hardware, TIM-BR MART and TORBSA. Though final numbers weren't available at press time, anecdotal information indicated that attendance was up over last year. Even Lowe's Canada was there — buyers spotted walking the show included the building materials buyer and the buyer for rough electrical. The show is also a forum for the groups to wave their own flag. As recruitment efforts heat up by all the retail groups, everyone from RONA and Home Hardware to Groupe BMR and Castle had a strong presence, with booths of their own and their people walking the show.
RONA continues upgrading existing stores
BOUCHERVILLE, Que. — RONA inc. has just finished renovating two of its Réno-Dépôt big boxes in Quebec, one in Anjou and the other in St. Hubert. Both stores have been refurbished according to the new look of Réno-Dépôt, which was launched just over a year ago.The look, which represents a $2 million investment in each store, aims to make the Réno-Dépôt chain, already popular with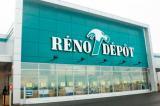 contractors and trades, more consumer friendly, as well. Changes include larger LBM departments and a larger drive-through lumberyard, plus more pictogram-style signage and an expanded garden centre that caters to landscapers as well as consumers. The new look also includes RONA's Project Area concept, which gives customers a point of contact and counsel for their complete project needs. RONA has 16 Réno-Dépôt stores, all of which are in the province of Quebec only. RONA is focusing on upgrading existing stores as new-store development slows this year. (A full description of RONA's big box strategy — along with Lowe's Canada and Home Depot Canada — is in the 4Q 2008 edition of our sister publication, "Hardlines Quarterly Report".—your ever-helpful Editor
Training means learning how to close the sale
TORONTO — "Asked what sets them apart, dealers will say 'service', but you have to look at what you're offering in service in its totality." This remark, to a room full of dealers at a conference at the recent Canadian Home Improvement Show (CHIS), took aim at a common assumption among dealers — that their customer service sets them apart.In a presentation entitled " Train Your Staff for Bigger Sales ", Dan Tratensek, director of publishing for the North American Retail Hardware Association, challenged dealers to change their thinking about service, and about the kinds of training staff must have in order to provide good service. He was one of the speakers at the first-ever Johns Manville Hardlines Conference, held in conjunction with CHIS. He suggested that staff be regarded, not just as a variable cost, but as an investment that will grow with proper training and tools. "Some dealers invest more in their trucks than they do in their people. Yet their people can directly affect your sales, your profitability, and the way you go to market."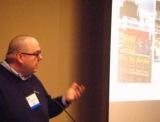 In a slower economy, cuts often have to be made to staff. Tratensek encouraged the dealers to evaluate carefully the strengths and weaknesses of each employee. If a weakness can't be fixed, then some tough decisions have to be made. Then, with the team that's in place, provide them with employee training and product knowledge training to empower them to do their job better. Tratensek offered one final suggestion: "Train staff to close the sale." How many times has someone explained in detail how to identify the features of one tool over another, to perform a repair, or to do a project, only to have the customer go price-shopping in a competitor's store? "If they don't ask for the sale and do the proper close, that sale can walk out the door."
Home Depot International buyer will give tips on cracking North American market
COLOGNE , Germany — Vendors who want to make contact with North America's biggest hardlines retailers will get their chance at a special workshop being held at the upcoming Asia Pacific Sourcing show in Cologne March 1-3.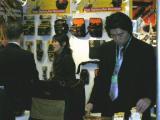 The workshop will provide an overview of how to enter the North American hardware and DIY market, using Canada as the first point of entry. The half-day event, called " Canada, Gateway to North America", is being hosted jointly by HARDLINES and the Canadian-German Chamber of Industry and Commerce. Massimiliano Zampella, European sourcing manager for Home Depot, will provide information on his company, Home Depot International, and explain how vendors can ready themselves for doing business with the world's largest DIY retailer. European vendors eager to crack the big retailers in North America will learn how to make first contact with their Canadian divisions. CSA International will provide tips on compliance with North American standards. The workshop will end with an explanation of the general regulations regarding purchasing and delivery conditions in North America, and concrete tips on how to take the next steps in making contacts with foreign sales channels. The workshop will take place March 2 from 9:00 a.m. to 12:00 noon in the Congress Centre East, Room 1 and 2. Participation in this English-language event costs €99. Further information and registration, contact: Beverly Allen, Hardlines, bev@hardlines.ca; 01.416.489.3396; or Sascha Stuckmann at the Canadian German Chamber of Commerce and Industry in Toronto: sascha.stuckmann@germanchamber.ca; 01.416.598.7079 Register online for Asia Pacific Sourcing and avoid the €70 admission: www.asia-pacificsourcing.com/thefair/admission_tickets_catalogue.php.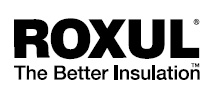 Roxul is a leading manufacturer and marketer of mineral wool insulation products in the North American marketplace with our head office in Milton and production facilities in both Milton (ON) and Grand Forks (BC). Our expanding company is a subsidiary of Rockwool International, manufacturing quality, high performance mineral wool products. We are searching for a talented, energetic individual with drive and determination to join us at our Milton  facility. National Accounts Manager • Retail Products A strong leader with proven business acumen, you will work to increase our retail product sales through our Canadian accounts, provide business and promotional direction to our sales team, implement and evaluate key performance indicators, initiate and foster strong strategic relationships, and ensure cost efficient operations. A college or university graduate, you have at least five years' experience in a sales/marketing role and progressive experience preparing and presenting business plans. You also have solid communication, organizational, and interpersonal skills, negotiating expertise, and a proven track record in sales with demonstrated achievements. This is a unique opportunity to join a highly-developed technical organization as we expand in North America. We offer a dynamic environment with significant growth potential and have an excellent benefits and remuneration package. Please apply in writing to: Human Resources, ROXUL Inc. 420 Bronte Street, Suite 105 Milton, ON L9T 0H9 e-mail: jobs@roxul.com fax: (905) 878-8077 We thank all applicants; however, only hose under consideration will be contacted.
Director Sales & Marketing WD-40 Canada requires a Director of Sales &Marketing with strong brand name package goods experience (min.10-15 yrs), to be responsible for the leadership, vision, strategy, goals & operating results of the Sales & Marketing teams.Direct responsibility for some major accounts. Experience: selling to major accounts in Consumer& Industrial Markets – Mass, Club, Automotive, Hardware, Discount, Grocery & Drug; combined with demonstrated excellence of leadership, strategic planning & tactical execution. The successful applicant will have outstanding communication skills, excellent program development & management skills & be a strong team player. Travel necessary. Bachelor's Degree, MS Office Eligibility for salary, bonus, profit sharing & other company benefits. Respond by Feb. 13th, by resume only, stating salary expectations to: WD-40 Products ( Canada) Ltd. Etobicoke, ON Fax- (416) 622-8096 E-mail – gencan@wd40.com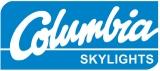 Columbia Manufacturing, the leading Canadian manufacturer of skylights for over 50 years, has the following field sales based career opportunity:

Regional Sales Representative – Southern Ontario

We are looking for a college/university educated sales star who is a passionate, energetic, self starter with a minimum of 3-5 years building materials industry experience who will aggressively grow our market share within Ontario. The successful candidate will:
Build upon and foster relationships with existing and new customer partners
Prioritize sales opportunities, develop recommendations and execute sales plans
Take initiative to prospect new accounts
Enhance all aspects of our brands visibility across the market place
Deliver effective product knowledge training
Work independently without supervision
This position requires multiple sales calls on a daily basis throughout Southern Ontario. Columbia Manufacturing offers a competitive compensation package which includes salary, bonus, car allowance, and benefits. Please forward your resume to career@columbiaskylights.com
Resum

és
Know someone who is between jobs? We will send a complimentary subscription to anyone who is seeking a job. We also offer a free Online Resumé Service. Ask them to call or email us here at the World Headquarters. (And why not tell your HR department about this service!) Email Brady for more info. —Beverly
Sell your company - or buy one - with HARDLINES Classifieds! Do your executive search, find new lines or get new reps in the HARDLINES Marketplace. Only $2.75 per word for three weeks in the classifieds. To place your ad, call Brady Peever at 416-489-3396 or email: brady@hardlines.ca
To ensure you receive your HARDLINES newsletter each week, please add bev@HARDLINES.ca to your address book.

Did your email system make this newsletter unreadable? You can read it online instead. call us to find out how.

Publishing Details: HARDLINES is published weekly (except monthly in December and August) by HARDLINES Inc. 360 Dupont Street Toronto, Ontario, Canada M5R 1V 9 © 2009 by HARDLINES Inc. HARDLINES™ the electronic newsletter www.HARDLINES.ca ; Phone: 416.489.3396; Fax: 416.489.6154 Michael McLarney - Editor & President - mike@HARDLINES.ca Beverly Allen, Publisher - bev@HARDLINES.ca Brady Peever - Circulation Manager - brady@HARDLINES.ca The HARDLINES "Fair Play" Policy:Reproduction in whole or in part is very uncool and strictly forbidden and really and truly against the law. So please, play fair! Call for information on multiple subscriptions or a site license for your company. We do want as many people as possible to read HARDLINES each week - but let us handle your internal routing from this end! Subscription:$285 (Canadian subscribers add $14.25 GST = $299.25 per year/ GST #13987 0398 RT).Secondary subscriptions at the same office are only $46 (Canadian subscribers add $2.30 GST = $48.30).Ask about our reduced rate for branch offices.You can pay online by VISA/MC/AMEX at our secure website or send us money. Please make cheque payable to HARDLINES.
NEWS IN BRIEF
TORONTO — Sears Canada has launched incentives adding to the federal government's new home renovations tax credit program for residential renovations and improvements, which was announced last week. The first program matched the tax credit, dollar for dollar, when a customer spends $2,000 or more on all installed flooring ordered by Feb. 12. Each month, Sears will feature another home improvement product category that will qualify for the tax credit incentive. They will likely include furnaces, tankless water heaters, windows, and kitchen and bath renovations.CALGARY — TIM-BR MART is growing again in 2009 with the addition of three new dealers: Investments Hardware Ltd., a contractor-oriented dealer in Woodbridge, Ont.; Griffith Building Supply, a dealer serving cottage-country customers in Griffith, Ont.; and Moduline Industries (Canada) ULC, a manufactured home builder with locations in Penticton, B.C., and Medicine Hat, Alta. BURLINGTON, Ont. — Ikea Canada conducted a survey of Canadian homeowners to gauge consumer attitudes toward the new Home Renovation Tax Credit (HRTC). According to the findings, 73% of Canadian homeowners believe that the HRTC will positively impact the economy, and 64% of respondents are planning to renovate at least one room in 2009. The kitchen and bathroom are the two most popular rooms. MOORESVILLE , N.C. — Lowe's Cos. has disclosed that it is revising its compensation policy for executives. Its board of directors has approved a measure that will allow Lowe's, the industry's second-largest dealer, to recover compensation based on performance if it determines that the executive who received it had engaged in fraud, intentional misconduct, or had done something that "substantially" caused the company to make a "significant" restatement in its financial results. SURREY, U.K. — B&Q is celebrating the opening of its greenest ever store this week, at New Malden, Surrey. The 159,000-sq.ft. store will be at least 50% more efficient in its carbon emissions than the rest of the chain's stores through innovative developments such as the biggest single wind turbine on a building and 108 underground bore holes, 100 metres deep which heat and cool the store with energy from the earth. The store will become the latest benchmark for meeting B&Q's objective of a zero carbon store by 2012. Kingfisher's DIY chain B&Q, recently announced it would cut 40 positions at head office. Areas such as real estate and HR were to get hit hardest. ATLANTA — Home Depot announced plans to open its newly built 600,000-square-foot distribution centre in Birmingham, Ala., later this year. Once opened, the centre will employ several hundred people and serve more than 100 Home Depots in Alabama and the surrounding states. The distribution centre was completed in less than a year. CHICAGO — Industrial wholesaler W.W. Grainger reported a 9% sales drop in January, primarily the result of weakened demand across all customer end-markets and regions and fluctuations in currency with regard to its Canadian Acklands-Grainger division. The company has also launched its 2009 catalogue, with 240,000 products listed, an increase of 64,000 over last year's catalogue. Grainger is also enjoying a promotional partnership with the Discovery Channel's TV series, "Dirty Jobs". In fact, Mike Rowe, creator, executive producer and host of "Dirty Jobs", is featured on the catalogue's cover. Grainger had 2008 sales of $6.9 billion.
Successful independents have Home Depot and Lowe's thinking small
SPECIAL REPORT — In response to the encroachment of Home Depot and Lowe's, traditional hardware stores in recent years have been implementing merchandising innovations to enhance the convenience factor — their competitive advantage — by simplifying the shopping process, improving product adjacencies, becoming more price competitive in key categories such as tools, and fine tuning service levels to encourage more project sales. The investments have paid off during the housing slump in the U.S., as sales growth in the hardware channel there has easily outpaced the overall home improvement channel the past two year.Home Depot and Lowe's seem to have taken notice. Both retailers are taking a page out of the hardware store playbook with new efforts to simplify the shopping process and boost convenience, based on recent store audits by market research firm TNS Retail Forward. The efforts focus on better linking products with whole projects, creating adjacencies between related products and installed services, and providing more product and project information.For example, vignettes are playing a bigger role in The Home Depot's efforts to sell more small projects as demand for major renovations dries up. Some stores have installed bath and kitchen vignettes in the seasonal area of the store and in endcap displays to promote affordable DIY projects, boost cross-selling among related categories, and communicate discounts on installation services. Lowe's is looking to improve whole-project sales via an expansion of its endcap initiative. With an eye on the upcoming spring selling season, Lowe's Deck Design Centre endcap delivers tips for design, installation and finishing touches and includes examples of decking material that span the price spectrum. It also features aspirational graphics showing finished installations. Critical for success will be enhancements to service and knowledge levels among associates, which have lagged at Home Depot, according to TNS Retail Forward ShopperScape survey findings. TNS Retail Forward's Home Improvement Program identifies emerging issues, examines significant trends and analyzes primary consumer research to help you better understand the home improvement shopper. The program delivers an informed perspective on shoppers, formats, merchandising, marketing, best practices, channel forecasts, economic trends and other key factors that shape the industry. To discuss membership benefits, contact Katherine Clarke at kclarke@retailforward.com. Join TNS Retail Forward's home improvement industry analysts for a complimentary Webinar, HOME IMPROVEMENT 2009 AND BEYOND: A NEW BLUEPRINT FOR GROWTH, on Feb. 26. To register, click here.
Join Hardlines for coffee in Cologne at
APS on Sunday, March 1. We'll share our tips for
maximizing your visit to this important show.
Contact Beverly Allen
bev@hardlines.ca at the World Headquarters for more details!
www.asia-pacificsourcing.com
PEOPLE ON THE MOVE
We ran the story of former TruServ Canada vp Tony DiEmanuele's departure from the industry a couple of weeks ago. Here's his correct email address: tdiemanuele@cogego.ca.To place a listing in our "People on the Move" section, please send me the information, including the person's name, title and contact email or phone number, if desired at mike@hardlines.ca. We reserve the right to edit items for length.—Michael
ECONOMIC INDICATORS
Dealers who are focusing on home repairs and renovations in the new economy got more news that supports that strategy. Housing starts declined to 153,500 units seasonally adjusted in January from 172,200 units in the previous month, according to Canada Mortgage and Housing Corp. Urban starts decreased 15.6% seasonally adjusted to 126,700 units in January. (CMHC)Compared to a year ago, selling prices for new homes in Canada were actually up by 0.4% in December although the New Housing Price Index was down 0.1% from the previous month. On a year-over-year basis, regional differences abounded, as Toronto, Oshawa, Quebec and Montreal remained unchanged, while Ottawa was up slightly. The largest year-over-year increase was in St. John's (+24.4%) followed by Regina (+21.7%). (Stats Canada)
A problem solving Sales and Marketing Manager with over 25 Years of marketing, sales and communication experience with major retail, industrial and automotive accounts in Canada. Recognized for being able to connect quickly with clients, identify problems and offer creative solutions. Capable of creating, executing and delivering on a yearly sales and marketing plan
LBM and home improvement industry specialist looking for a position that he can add value to the corporation or buying group.
Accomplished strategic marketing management professional and team leader who leverages strong interpersonal skills, flexibility and teamwork to achieve business objectives. An energetic individual whose innovative problem-solving skills and leadership consistently delivers results, increased productivity and operational excellence.
A Senior Marketing Professional with extensive experience in the non-food CPG industry, focusing on product and channel management. A versatile, pragmatic leader with a strong ability to analyze, plan and problem solve in order to create winning solutions that meet customer and consumer needs. Uses keen business acumen in order to optimize marketing mix for ultimate bottom-line growth. Areas of expertise include:
I am a goal-oriented, project driven, sales and marketing professional looking to join your sales team. I have fifteen years experience in the hardware industry, encompassing retail sales, account management, and brand marketing. My experience working with regional and national accounts, combined with my marketing experience, allows me to drive sales and meet budgets cost effectively.
I am an accomplished sales professional and solution-oriented person who thrives in challenging, fast paced environments where my performance directly impacts the bottom line. In addition, I have solid organizational leadership and decision-making skills that can make an immediate contribution to your operations and business development. Currently, I am seeking a position where I can continue to uphold strong sales and performance standards.
Experienced Sales Accounts Manager - Senior Buyer with 20 years of knowledge and contacts in the building supply industry. Excellent organizational and analytical skills complimented by my outgoing and positive attitude will make me a great asset to your companies team
Enthusiastic, versatile buyer/category manager with experience in sourcing a wide assortment of goods and services. Offers experience in negotiations, brand development, merchandising, vendor management, competitive analysis, inventory management and business development.
Entrepreneurially focused, front-line retail marketing professional with organizational and strategic marketing talents; combines a unique blend of product and market knowledge with solid business development abilities.
Seasoned Territory Manager - skilled in building and maintaining customer relationships in the retail building supply channel and industrial tooling & consumables sector. Looking for an exciting new challenge with progressive, growth oriented company calling on all sectors from distribution to end users.
Well respected Sales Professional, established relationships in Mid West and South West Ontario. An excellent team player who achieves ongoing success with peers and customers by building morale, maintaining teams' self-confidence and encouraging them to build the sale by improving their people skills, communication skills and Product Knowledge.
"Strategic Sales and Marketing Executive available to achieve your top line and bottom line results during these challenging economic times…..If it is leadership, entrepreneurial spirit and passion you seek, look no further….."
Sales professional - established relationships with key clients in the hardware, building materials, and paint industries, team player, superior business development skills, competitive, enjoys challenges.
Hardlines Quarterly Report
Hardlines Retail Report
Hardlines Hot Product Showcase
Hardlines TV
Free daily news updates
Did you know you can have this newsletter sent to someone else in your office for only $4.06 a month per person?
Click the link below to spread the news to your whole office!