In This Issue:
"Let thy words be few." —Ecclesiastes, 5:2
RONA's sales up on acquisitions and strength of affiliate stores
BOUCHERVILLE, Que. — RONA, Canada's largest home improvement retailer, had a 2.2% increase in its consolidated sales (sales by the distribution centre and its corporate stores) reached $4.89 billion in fiscal 2008, up 2.2 percent from $4.79 billion in 2007. Net earnings, including unusual items, were $160.2 million, or $1.37 per share, vs. $185.1 million in 2007, while same-store sales were down 4.0 percent.The increase was attributable to improved sales by RONA's affiliate dealer-owners, as well as recruitment of new dealers, new store openings and acquisitions in late 2007 and early 2008. These factors helped offset the 4.0 percent decrease in same-store sales in its corporate and franchise store network, which were hardest hit in Alberta, British Columbia and Ontario. Operating income (EBITDA), including unusual items, stood at $377.1 million for fiscal 2008, down from $400.2 million in 2007. In 2008, unusual items of $16.0 million ($11.0 million after tax) were recorded for the cost of store closures and cancellation of future commitments for new stores. This change is explainable primarily as a result of downward pressure on sales in the construction and renovation industry attributable to the drop in consumer confidence. That pressure was felt especially in the fourth quarter, when same-store sales fell by 1.4 percent, due in large part to deflation of timber products. Profits dipped, to $25.7 million or 22 cents per diluted share, from $30.5 million in 2007, or 26 cents per share, in 4Q 2007. However, consolidated sales climbed to $1.12 billion, up 3.5 percent from the $1.09 billion recorded in 2007. The company's strongest markets in the fourth quarter were Quebec, the Prairies, and Atlantic Canada.

Top.
Sales up, profits down for Canadian Tire
TORONTO — Sales were up 6.8 percent for Canadian Tire Corp. in its fourth quarter, reflecting strong sales of seasonal merchandise, improvements in pricing, promotional programs — plus an extra sales week. However, profits were down by 22.9 percent — to $101.2 million ($1.24 a share) vs. $131.3 million ($1.61) in the same period a year ago.For the year, sales were up 5.3 percent to $10.6 billion, while profits fell by 9.1 percent to $374.2 million. The Canadian Tire Retail division had a year-end sales increase of 3.8 percent, to $7.62 billion. Same-store sales for CTR were up 1.8 percent for the year. During the year, Canadian Tire completed 36 Concept 20/20 projects in 2008, launched its new Smart store format in Welland and Orleans, Ont., and opened four of its new "Small Market" stores.
Lowe's profit in 2008 falls by nearly 22 percent
MOORESVILLE, N.C. — Lowe's Cos., the second-largest home improvement dealer in North America, paid the price for managing its inventory during last year's holiday season through aggressive price promotions. The dealer's gross margin during the three months ended Jan. 30, 2009 fell by nearly 1.2 percentage points, which contributed significantly to the company's 60.2 percent decrease in quarterly net income, to $162 million. Lowe's revenue for the quarter was off 3.8 percent to just under $10 billion. Comp-store sales for the quarter were a negative 9.9 percentFor its fiscal year, Lowe's sales were essentially flat at $48.23 billion, but $1.5 billion under what the company had projected at the beginning of the year. Its comp-store sales were negative 7.2 percent, with only one region — the South Central — and two product categories — building materials and outdoor landscaping — showing positive comp-store gains. The company reported a 21.9 percent decline in its earnings, to $2.195 billion. During a teleconference on Friday, Lowe's CEO Robert Niblock acknowledged that unemployment, consumer confidence, a bad housing market, and consumer spending were all factors that hurt Lowe's last year and would continue to do so in 2009. The company's installed sales business incurred 6 percent negative comp-store growth for the year, and special orders were down 10 percent.  Cabinets, countertops and flooring, which alone contribute 17 percent of Lowe's annual sales, suffered double-digit negative comps. Customer transactions fell by 4.2 percent and the average ticket sale was off 3.1 percent. Still, Niblock pointed to some bright spots, mostly in the area of expense control. For example, Lowe's store count and square footage over the past two years have risen 19 percent even as the company imposed a corporate hiring freeze during that period and left open 400 positions. In 2009, Lowe's is freezing salaries for all of its vice presidents. Lowe's intends to open between 60 and 70 stores in 2009, including five in Canada and two in Mexico.
Housing will continue to slow in 2009
OTTAWA — Housing starts managed to stay above the 200,000 mark in 2008, but they will fall well short of that in 2009, says the latest forecast from Canada Mortgage and Housing Corp. However, the agency anticipates a rebound to begin in 2010.Starts reached 211,056 units last year, down from 228,343 in 2007, according to CMHC's first-quarter Housing Market Outlook. This year, that number is expected to be about 160,250 for 2009, down from CMHC's previous forecast of almost 178,000 starts for the year ahead. For 2010, starts are forecast to reach about 163,350. "The new home market is moderating due to a number of key factors," says Bob Dugan, Chief Economist for CMHC. "The economic downturn will result in a decrease in demand for home ownership leading to a decline in housing starts and existing home sales in 2009. Housing market activity will begin to strengthen as the Canadian economy rebounds in 2010 and the level of housing starts over the forecast period will be more in line with demographic fundamentals." Existing home sales, as measured by the Multiple Listing Service, are expected to decline 14.6 percent during 2009 to 370,500 units. In 2010 the level existing home sales is expected to increase by 9.3 per cent to 405,000 units. Prices for homes are expected to keep falling through this year, as well. Average prices are forecast to be $287,900 for 2009, a decline of 5.2 per cent, while 2010 will see little change from 2009 average prices.
Cologne Fairs teams up with Indian show
COLOGNE, Germany — The giant trade show company Koelnmesse is making its first foray into a new emerging market with its first-ever India International Hardware Show. The show, Oct. 28-30, 2009, will feature160 exhibitors.With a trading volume of €10.54 billion in 2006, Germany now stands in fourth place among India's most important trading partners. In contrast to many markets in the Far East, India is becoming increasingly important as a sales market — especially in the hardware and DIY sector — and is already counted by some international operating manufacturers as one of their most important export partners. With the India International Hardware Show, Koelnmesse is spreading its expertise in tools and all its related segments across the world. In addition to the International Hardware Fair, Koelnmesse became involved in a strategic partnership last year with Ferroforma, Bilbao, (March 25-28, 2009) and together with the China National Hardware Association, Koelnmesse also organizes the China International Hardware Show in Shanghai (Sept. 18-20, 2009). For more info, go to: www.hardwareshowindia.com.
Taiga reports y-t-d sales drop
BURNABY, B.C. — Taiga Building Products Ltd. reported sales for the three months ended Dec. 31, 2008, of $213.8 million, down 9.1% from the $235.1 million reported in the same quarter a year earlier. The decline was attributed primarily to slowing product demand as retailers and other professional suppliers adjust inventory levels in advance of slowing housing starts in Canada. However, Taiga continued to see strong performance in flooring and other renovation products, offsetting weakness in structural products.Sales revenue for the nine-month period was $827.2 million, down 3.1 percent from $853.7 million for the same period last fiscal year. Net earnings for the nine months were $4.7 million, vs. $5.9 million. In addition, the Company will be launching a $10 million rights offering, in which shareholders wills have the ability to participate and at least maintain their current equity stake at a discounted offering price through the basic and additional subscription privilege.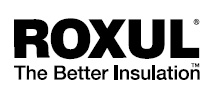 Roxul is a leading manufacturer and marketer of mineral wool insulation products in the North American marketplace with our head office in Milton and production facilities in both Milton (ON) and Grand Forks (BC). Our expanding company is a subsidiary of Rockwool International, manufacturing quality, high performance mineral wool products. We are searching for a talented, energetic individual with drive and determination to join us at our Milton  facility. National Accounts Manager • Retail Products A strong leader with proven business acumen, you will work to increase our retail product sales through our Canadian accounts, provide business and promotional direction to our sales team, implement and evaluate key performance indicators, initiate and foster strong strategic relationships, and ensure cost efficient operations. A college or university graduate, you have at least five years' experience in a sales/marketing role and progressive experience preparing and presenting business plans. You also have solid communication, organizational, and interpersonal skills, negotiating expertise, and a proven track record in sales with demonstrated achievements. This is a unique opportunity to join a highly-developed technical organization as we expand in North America. We offer a dynamic environment with significant growth potential and have an excellent benefits and remuneration package. Please apply in writing to: Human Resources, ROXUL Inc. 420 Bronte Street, Suite 105 Milton, ON L9T 0H9 e-mail: jobs@roxul.com fax: (905) 878-8077 We thank all applicants; however, only hose under consideration will be contacted.
Director Sales & Marketing WD-40 Canada requires a Director of Sales &Marketing with strong brand name package goods experience (min.10-15 yrs), to be responsible for the leadership, vision, strategy, goals & operating results of the Sales & Marketing teams.Direct responsibility for some major accounts. Experience: selling to major accounts in Consumer& Industrial Markets – Mass, Club, Automotive, Hardware, Discount, Grocery & Drug; combined with demonstrated excellence of leadership, strategic planning & tactical execution. The successful applicant will have outstanding communication skills, excellent program development & management skills & be a strong team player. Travel necessary. Bachelor's Degree, MS Office Eligibility for salary, bonus, profit sharing & other company benefits. Respond by Feb. 13th, by resume only, stating salary expectations to: WD-40 Products ( Canada) Ltd. Etobicoke, ON Fax- (416) 622-8096 E-mail – gencan@wd40.com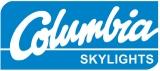 Columbia Manufacturing, the leading Canadian manufacturer of skylights for over 50 years, has the following field sales based career opportunity:

Regional Sales Representative – Southern Ontario

We are looking for a college/university educated sales star who is a passionate, energetic, self starter with a minimum of 3-5 years building materials industry experience who will aggressively grow our market share within Ontario. The successful candidate will:
Build upon and foster relationships with existing and new customer partners
Prioritize sales opportunities, develop recommendations and execute sales plans
Take initiative to prospect new accounts
Enhance all aspects of our brands visibility across the market place
Deliver effective product knowledge training
Work independently without supervision
This position requires multiple sales calls on a daily basis throughout Southern Ontario. Columbia Manufacturing offers a competitive compensation package which includes salary, bonus, car allowance, and benefits. Please forward your resume to career@columbiaskylights.com
Resum

és
Know someone who is between jobs? We will send a complimentary subscription to anyone who is seeking a job. We also offer a free Online Resumé Service. Ask them to call or email us here at the World Headquarters. (And why not tell your HR department about this service!) Email Brady for more info. —Beverly
Sell your company - or buy one - with HARDLINES Classifieds! Do your executive search, find new lines or get new reps in the HARDLINES Marketplace. Only $2.75 per word for three weeks in the classifieds. To place your ad, call Brady Peever at 416-489-3396 or email: brady@hardlines.ca
To ensure you receive your HARDLINES newsletter each week, please add bev@HARDLINES.ca to your address book.

Did your email system make this newsletter unreadable? You can read it online instead. call us to find out how.

Publishing Details: HARDLINES is published weekly (except monthly in December and August) by HARDLINES Inc. 360 Dupont Street Toronto, Ontario, Canada M5R 1V 9 © 2009 by HARDLINES Inc. HARDLINES™ the electronic newsletter www.HARDLINES.ca ; Phone: 416.489.3396; Fax: 416.489.6154 Michael McLarney - Editor & President - mike@HARDLINES.ca Beverly Allen, Publisher - bev@HARDLINES.ca Brady Peever - Circulation Manager - brady@HARDLINES.ca The HARDLINES "Fair Play" Policy:Reproduction in whole or in part is very uncool and strictly forbidden and really and truly against the law. So please, play fair! Call for information on multiple subscriptions or a site license for your company. We do want as many people as possible to read HARDLINES each week - but let us handle your internal routing from this end! Subscription:$285 (Canadian subscribers add $14.25 GST = $299.25 per year/ GST #13987 0398 RT).Secondary subscriptions at the same office are only $46 (Canadian subscribers add $2.30 GST = $48.30).Ask about our reduced rate for branch offices.You can pay online by VISA/MC/AMEX at our secure website or send us money. Please make cheque payable to HARDLINES.
NEWS IN BRIEF
BARRIE, Ont. — Can-Save, the specialty building materials distributor, will hold its annual buying day at the city's Molson Centre on Thursday, May 28, 2009. The theme of Expo 2009 is "Taking Back the Business." During the show, key manufacturers will be focusing on ways to help attending dealers take back business from other channels in their markets. Along with Can-Save's goal of helping attending dealers grow their businesses, the Expo will feature manufacturer supported buys with extended dating served up with "a serious side order of entertainment".LONDON — Kingfisher Plc, Europe's largest home improvement retailer, whose banners include B&Q and Castorama, saw total fourth-quarter retail sales from continuing operations grow 11.2% to £2.35 billion. Same-store sales fell 5.5%. At home, U.K. sales were down 4.2% and same-store sales fell by 6.8%. In France, total sales were up, however, by 2.1%, even as same-store sales there were down 2.9%. Kingfisher's Eastern European businesses continued to deliver strong sales growth, while sales in China continued to decline in a weak housing market. During the quarter, the previously announced sale of Castorama Italy was completed, generating cash proceeds of €615 million TOLEDO, Ohio — Owens Corning reported a $839 million net loss for the year ended December 31, 2008, compared to a $96 million gain for the same period a year ago. OC's revenue last year rose by 17.5 percent to $5.8 billion, and a bigger piece of that came from countries outside of the United States, which contributed 38 percent of the company's sales in 2008, versus 31 percent in 2007 and 22 percent in 2006. HOFFMAN ESTATES, Ill. — Sears Holdings, the parent of retail giants Sears and Kmart, has launched a new Web site that allows homeowners, not only to hire remodelers and contractors, but to have some say about what they will pay for those services. ServiceLine.com is a wholly owned subsidiary that Sears Holdings has been working on for more than a year. During that period, the corporation has put together its network of thousands of service providers that include basic handymen to home electronics pros, plumbers and electricians. Sears has done criminal, vehicle and civil background checks on all providers in its network. ATLANTA — Blue Linx, the giant building products distributor, has announced a three-year agreement to be the exclusive distributor of Georgia-Pacific's GP LAM laminated veneer lumber, Wood I Beam joists, and FiberStrong rim board engineered lumber in the United States and Canada. EIGHTY-FOUR, Pa. — 84 Lumber confirmed that it is continuing to close stores throughout the U.S. in an attempt to consolidate its operations. Jeff Nobers, the company's vice-president – marketing and public relations, confirmed that 84 Lumber closed units in Bolivar, Mo., West Jordan, Utah; Lynchburg, Va.; Ocala, Fla.; Shelbyville, Ky.; Pocomoke City, Md.; Mt. Hope, W.Va.; New Oxford, Pa. and Circleville, Ohio. TEMISCAMING, Ont. — Forest products company Tembec has announced a series of initiatives aimed at reducing costs. These include: cutting about 100 jobs, through a combination of terminations, layoffs and retirements; a salary freeze for 2009 affecting management and staff personnel; reduced travel and related expenses; and a review of Tembec's participation in all associations and research institutes. BENTONVILLE, Ark. — Will hardware be next? Wal-Mart is reintroducing its "Great Value" line of food. The private label will hit store shelves in March. The aim of the brand will be to save money for consumers, putting increased pressure on national brands to stay value-priced. Private-label grocery sales in the U.S. grew by 10 percent last year, according to research by ACNielsen.
Join Hardlines for coffee in Cologne at
APS on Sunday, March 1. We'll share our tips for
maximizing your visit to this important show.
Contact Beverly Allen
bev@hardlines.ca at the World Headquarters for more details!
www.asia-pacificsourcing.com
PEOPLE ON THE MOVE
Better Living Products is growing and aggressively investing in product development, new product introductions and in people, including a new team of sales and marketing team. Dean Albonese hs been promoted to Director of Sales, USA. He's been with Better Living Products since 2002 successfully growing the business in Canada.  He will now take on a larger role and manage the day-to-day sales activity in the U.S. market … Anya Chparber has been promoted to Account Manager. She was most recently Product Manager. She will be responsible for developing new business within the secondary channels of distribution … Suzanne Mortensen joins Better Living Products as Assistant Manager, Sales & Marketing.  Suzanne comes over from Kingstar Products/DSH Inc. (now Renin Corp.) … Noris Mascarin joins Better Living Products in the newly created position of Director of Marketing and Innovation. He was also formerly with Kingstar Products/DSH … Sandy Love joins Better Living Products as National Sales Manager, Canada. Most recently with Sentry Safe, she also spent time in sales with Rayovac and Remington, and at Canadian Tire Corp. as a Senior Buyer.To place a listing in our "People on the Move" section, please send me the information, including the person's name, title and contact email or phone number, if desired at mike@hardlines.ca. We reserve the right to edit items for length.—Michael
ECONOMIC INDICATORS
The rate of decline of the composite index accelerated from 0.5% in December to 0.8% in January. This was the largest and most widespread decrease since the index turned down in September. Among the 10 components, 6 fell, 1 was unchanged and 3increased. The housing index contracted by 7.0% in January, its largest monthly decline since June 1990. Both existing home sales and housing starts have fallen sharply since last October. Housing starts are almost 50% below their highs touched in the spring of 2008, with the largest losses in Western Canada. Still, consumer spending accounted for two of the three components that expanded. Despite the slump in housing demand, purchases of furniture and appliances rose slowly. Sales of other durable goods grew 0.2%, and auto sales in January recovered some of their fourth-quarter losses.
NOTED...
BEAVER LUMBER REUNION: A group of former Beaver Lumber employees and managers from the Ontario Division Office, which affectionately calls itself the BLOFC (Beaver Lumber Old Farts Club), meets a couple of times a year to share lunch and swap stories. The next luncheon is on May 12 in Oakville, Ont. Care to join them? Just contact: Bill Noble, 905-827-0374 or wnoble2@cogeco.ca.
A problem solving Sales and Marketing Manager with over 25 Years of marketing, sales and communication experience with major retail, industrial and automotive accounts in Canada. Recognized for being able to connect quickly with clients, identify problems and offer creative solutions. Capable of creating, executing and delivering on a yearly sales and marketing plan
LBM and home improvement industry specialist looking for a position that he can add value to the corporation or buying group.
Accomplished strategic marketing management professional and team leader who leverages strong interpersonal skills, flexibility and teamwork to achieve business objectives. An energetic individual whose innovative problem-solving skills and leadership consistently delivers results, increased productivity and operational excellence.
A Senior Marketing Professional with extensive experience in the non-food CPG industry, focusing on product and channel management. A versatile, pragmatic leader with a strong ability to analyze, plan and problem solve in order to create winning solutions that meet customer and consumer needs. Uses keen business acumen in order to optimize marketing mix for ultimate bottom-line growth. Areas of expertise include:
I am a goal-oriented, project driven, sales and marketing professional looking to join your sales team. I have fifteen years experience in the hardware industry, encompassing retail sales, account management, and brand marketing. My experience working with regional and national accounts, combined with my marketing experience, allows me to drive sales and meet budgets cost effectively.
I am an accomplished sales professional and solution-oriented person who thrives in challenging, fast paced environments where my performance directly impacts the bottom line. In addition, I have solid organizational leadership and decision-making skills that can make an immediate contribution to your operations and business development. Currently, I am seeking a position where I can continue to uphold strong sales and performance standards.
Experienced Sales Accounts Manager - Senior Buyer with 20 years of knowledge and contacts in the building supply industry. Excellent organizational and analytical skills complimented by my outgoing and positive attitude will make me a great asset to your companies team
Enthusiastic, versatile buyer/category manager with experience in sourcing a wide assortment of goods and services. Offers experience in negotiations, brand development, merchandising, vendor management, competitive analysis, inventory management and business development.
Entrepreneurially focused, front-line retail marketing professional with organizational and strategic marketing talents; combines a unique blend of product and market knowledge with solid business development abilities.
Seasoned Territory Manager - skilled in building and maintaining customer relationships in the retail building supply channel and industrial tooling & consumables sector. Looking for an exciting new challenge with progressive, growth oriented company calling on all sectors from distribution to end users.
Well respected Sales Professional, established relationships in Mid West and South West Ontario. An excellent team player who achieves ongoing success with peers and customers by building morale, maintaining teams' self-confidence and encouraging them to build the sale by improving their people skills, communication skills and Product Knowledge.
"Strategic Sales and Marketing Executive available to achieve your top line and bottom line results during these challenging economic times…..If it is leadership, entrepreneurial spirit and passion you seek, look no further….."
Sales professional - established relationships with key clients in the hardware, building materials, and paint industries, team player, superior business development skills, competitive, enjoys challenges.
Hardlines Quarterly Report
Hardlines Retail Report
Hardlines Hot Product Showcase
Hardlines TV
Free daily news updates
Did you know you can have this newsletter sent to someone else in your office for only $4.06 a month per person?
Click the link below to spread the news to your whole office!