In This Issue
"Money is not the most important thing in the world. Love is. Fortunately, I love money." —(Jackie Mason, American comedian, 1931-
Proposed federal budget offers incentives for renovation spending
 

OTTAWA — The much awaited federal budget was unveiled by the Conservative government last week, and there was good news in it for the home improvement

industry. A program called "The Home Renovation Tax Credit" (HRTC) provides a 15% tax credit on home improvement expenditures over $1,000 and up to $10,000. The tax

 

credit would be effective from Jan. 27, 2009 and run until Jan. 31, 2010. Eligible homeowners would be entitled to collect a maximum tax credit of $1,350, representing 15% of 10,000 less the first $1,000, which is not eligible. The credit will be allowable on most home improvements, including building permits and professional services. It won't apply to routine repairs, or products such as tools, furniture, and electronics.The HRTC would provide $500 million in the first year and $2.5 billion in 2010. A number of major home improvement retailers, including Home Hardware, RONA, and Home Depot, are all examining the new program and considering ways to offer further incentives to attract the customers seeking to capitalize on the new program. The budget also proposes to invest $15 billion in infrastructure and social housing, including up to $500 million to accelerate infrastructure projects in small communities. These measures could spell some good news for the forestry industry in general, and for pro, commercial and industrial dealers in particular. The federal government plans to provide more than $43 billion on programs to stimulate economic growth and job creation. However, according to a report from the Conference Board of Canada, the government expects to run a cumulative deficit of $76.5 billion over the next three years.

Top.
Home Depot exits Expo business, cuts manpower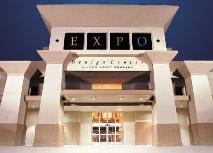 ATLANTA — Home Depot is extricating itself from the last vestige of retail diversification in its portfolio of stores. The company announced on Monday that it would close its remaining 34 Expo Design Centers over the next two months. It is also closing two female-friendly hybrid stores, called THD Design Centers, in North Carolina and California; and a seven-branch bath remodeling business known as HD Bath. The company will shut down five of the Yardbirds outlets it purchased in late 2005.Home Depot launched its EXPO concept in 1991 when it converted one-third of a 113,000-sq.ft. store in San Diego, Calif., to a design centre for kitchens, baths, flooring, windows and doors. EXPO's store count got up to 50 units, and the company originally had plans to open 200 stand-alone EXPO Design Centers throughout the U.S. and Canada by 2005. But the concept itself was plagued by inconsistent merchandise assortments and services, and erratic pricing strategies. Corporate management, as well, kept changing. At one point, Home Depot Canada's president, Annette Verschuren, was charged with running the division, on top of her other duties. Apparently, the oversized design centers were not profitable for Home Depot: during a recent teleconference with analysts, chairman and CEO Frank Blake admitted that EXPO "never reached our financial goals." Even during the recent housing boom, EXPO "was not a strong business," according to the company's statement. "The EXPO business has not performed well financially and is not expected to anytime soon." Carol Tom

é

, Home Depot's CFO, said that the EXPO and other specialty stores being closed incurred a $50 million operating loss on $950 million in revenue in 2008, and were projected to lose another $80 million in 2009. The closings will affect 5,000 employees, while another 2,000 management-level positions are being cut in an effort to streamline continuing operations. All told, the company is reducing its workforce by 2%, and 10% of its officer ranks, whose salaries have been frozen. The company stated that the cuts would not include any "customer-facing" associates.
Home Depot Canada's cuts are less drastic than U.S. parent's
TORONTO — Home Depot Canada, in response to declining consumer spending, made some cuts of its own back in November of last year, trimming 180 jobs across the country. These included 39 from its head-office store support centre. However, of the total people being realigned, 26 were offered other positions."It's a reflection of what we're seeing with the customer," said Tiziana Baccega, spokesperson for Home Depot Canada, at the time. "They're tightening their grip on spending." She insists that the U.S. parent's situation has no bearing on the Canadian division. A few additional cuts have been made more recently, mainly at mid-manager store levels, in response to the economy and seasonality of the business. However, says Jeff Kinnaird, vice-president operations, Home Depot East, "We're looking to hire another 5,000 associates in the stores in coming weeks and months to prepare for the spring season."
Orgill stays course with Canadian initiative
MEMPHIS , Tenn. — Orgill, the giant U.S.-based independent hardware wholesaler, is still exploring Canada for market expansion, but the dismal state of the American economy is the priority for now.Orgill recently ended its contract with Pro Wylie, the former head of Castle Building Centres Group who had been consulting with Orgill for more than two years. In fact, Wylie continued to consult for the wholesaler for several months after his two-year stint was to be up. "The assignment was complete," he said of his role. "They learned a whole lot about Canada that they didn't know before." According to Ron Beal, president of Orgill, despite the end of the relationship with Wylie, Orgill remains very interested in Canada. "It's the status quo in Canada, and we really haven't put on a full-court press there." Beal and his team are currently busy preparing for Orgill's upcoming market in Orlando. That event is expected to draw a number of Canadian dealers and buyers, as the last Orgill show, held in August in Chicago did. There, a number of groups, most notably Castle, were strongly represented, and exhibiting vendors which were able to supply the Canadian market had red maple leafs flying in their booths. "The valuation of the Canadian currency is a challenge for all U.S. vendors, but Orgill definitely has an opportunity in Canada," says James Jones, vice-president national marketing for Castle. Beal notes that existing customers in the U.S. are facing challenges. "As we know, things are tougher here."
RONA expands recycling efforts in-store
MISSISSAUGA , Ont. — RONA inc. is participating in a new initiative under Ontario's Municipal Hazardous or Special Waste (MHSW) program. A program called "Do What You Can" facilitates the recycling of old batteries, paint, solvents and other household hazardous waste. RONA was the first retailer to recover paint in Ontario as part of the MHSW program, and has already received over 600,000 pounds of used paint since July 2008 in Ontario alone.The latest phase introduces the recovery of single-use, rechargeable batteries beginning March 1 in all its stores across Canada. (Home Depot Canada announced its own initiative last week to accept batteries and old paint for recycling in its stores.) The batteries will be broken down, recycled and disposed of in an ecological manner. Tool blades are also being reconditioned and offered back to consumers under the RONA ECO brand. Consumers who return used RONA ECO tool blades receive a credit applicable toward a new blade purchase. RONA says its products bearing the RONA ECO brand are much more environmentally friendly than equivalent conventional items, as they are selected based on a life-cycle analysis and a rigorous assessment process. "Stewardship Ontario's Do What You Can campaign is a great fit with RONA's recent initiatives aiming at helping consumers adopt eco-responsible comportments, including the launch of RONA ECO and eco-responsible products, our participation in energy-efficiency programs, the recovery of various hazardous waste, and our new policies pertaining to wood products and pesticides," said Claude Bernier, executive vice president, marketing and customer innovations at RONA. (Click here to see Bernier's announcement on Hardlines TV.)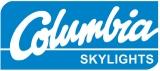 Columbia Manufacturing, the leading Canadian manufacturer of skylights for over 50 years, has the following field sales based career opportunity:

Regional Sales Representative – Southern Ontario

We are looking for a college/university educated sales star who is a passionate, energetic, self starter with a minimum of 3-5 years building materials industry experience who will aggressively grow our market share within Ontario. The successful candidate will:
Build upon and foster relationships with existing and new customer partners
Prioritize sales opportunities, develop recommendations and execute sales plans
Take initiative to prospect new accounts
Enhance all aspects of our brands visibility across the market place
Deliver effective product knowledge training
Work independently without supervision
This position requires multiple sales calls on a daily basis throughout Southern Ontario. Columbia Manufacturing offers a competitive compensation package which includes salary, bonus, car allowance, and benefits. Please forward your resume to career@columbiaskylights.com
NATIONAL ACCOUNTS MANAGER

We are an established manufacturer/distributor seeking an experienced sales professional to join our organization. The person that we are looking for must have a minimum of 3 years selling experience in the retail home improvement industry coupled with strong relationships/contacts at the major accounts. The individual hired will be based out of our GTA office with Canada wide responsibility, working closely with our sales agents and customer support team to manage and grow our business. Please email your resume and salary expectations to: admin@hardlines.ca with P.O. Box 42 in the subject line
Resum

és
Know someone who is between jobs? We will send a complimentary subscription to anyone who is seeking a job. We also offer a free Online Resumé Service. Ask them to call or email us here at the World Headquarters. (And why not tell your HR department about this service!) Email Brady for more info. —Beverly
Sell your company - or buy one - with HARDLINES Classifieds! Do your executive search, find new lines or get new reps in the HARDLINES Marketplace. Only $2.75 per word for three weeks in the classifieds. To place your ad, call Brady Peever at 416-489-3396 or email: brady@hardlines.ca
To ensure you receive your HARDLINES newsletter each week, please add bev@HARDLINES.ca to your address book.

Did your email system make this newsletter unreadable? You can read it online instead. call us to find out how.

Publishing Details: HARDLINES is published weekly (except monthly in December and August) by HARDLINES Inc. 360 Dupont Street Toronto, Ontario, Canada M5R 1V 9 © 2009 by HARDLINES Inc. HARDLINES™ the electronic newsletter www.HARDLINES.ca ; Phone: 416.489.3396; Fax: 416.489.6154 Michael McLarney - Editor & President - mike@HARDLINES.ca Beverly Allen, Publisher - bev@HARDLINES.ca Brady Peever - Circulation Manager - brady@HARDLINES.ca The HARDLINES "Fair Play" Policy:Reproduction in whole or in part is very uncool and strictly forbidden and really and truly against the law. So please, play fair! Call for information on multiple subscriptions or a site license for your company. We do want as many people as possible to read HARDLINES each week - but let us handle your internal routing from this end! Subscription:$285 (Canadian subscribers add $14.25 GST = $299.25 per year/ GST #13987 0398 RT).Secondary subscriptions at the same office are only $46 (Canadian subscribers add $2.30 GST = $48.30).Ask about our reduced rate for branch offices.You can pay online by VISA/MC/AMEX at our secure website or send us money. Please make cheque payable to HARDLINES.
NEWS IN BRIEF
TORONTO — The developer for a property in downtown Toronto's west end has announced that Home Depot Canada is withdrawing its involvement in the site. The lands, at Portland and Queen St., reflect, says the company, the economic conditions in the country. This is Home Depot's third attempt to secure a site in the lucrative downtown Toronto market. When the historic sports stadium Maple Leaf Gardens went on the block, Home Depot was one of the companies that took a serious look at taking it over. However, the building, built during the Great Depression, is a rare, if not exceptional, example of art deco design, and is therefore protected by the Toronto Historical Board, which put limits on any development of the building. Home Depot still owns property on the east side of downtown Toronto, but costs attached to cleaning the landfill on that site would likely obviate Home Depot's ever building there.BURNABY, B.C. — Taiga Building Products Ltd. has requested the resignation of its auditors, Cinnamon Jang Willoughby and Co., Chartered Accountants. Taiga's audit committee has appointed Vancouver-based Dale Matheson Carr-Hilton Labonte, LLP as the replacement. MONTREAL — Tembec reported consolidated sales for the fourth quarter of $511 million, down from $545 million in the comparable period a year earlier. The company generated a net loss of $60 million, compared with a net loss of $60 million in 4Q 2008. Of this latest loss, $50 million was related to the loss on translation of foreign debt. Sales in the Forest Products segment decreased by $21 million, due to lower prices and volumes for lumber. Engineered wood sales declined by $9 million as a result of lower volumes, as well. The Temlam engineered wood joint venture declared bankruptcy in early September and the company ceased consolidating its 50% share of sales and costs. BRENTWOOD, Tenn. — Tractor Supply Company, the giant retail farm and ranch store chain, saw fourth-quarter net sales increase by 10.5% to $799.5 million, from $723.3 million in the prior year's fourth quarter. Same-store sales increased 1.3%, driven mainly by core consumable categories, including animal and pet-related products, clothing, and footwear. Net income for the quarter was $24.7 million, compared with net income of $30.0 million. For fiscal 2008, net sales increased 11.3% to $3.01 billion, from $2.70 billion; same-store sales increased 1.4%. Net income for the year was $81.9 million, down from $96.2 million. Tractor Supply opened 91 new stores and relocated one last year. CHICAGO — Grainger, the industrial supplier, had a 7% increase in sales for the year ended Dec. 31, 2008, to $6.9 billion. Net earnings were up 13% to $475 million, from $420 million in 2007. "Grainger had another record year in 2008," said president and CEO Jim Ryan in a release. "We were pleased with our operating performance, particularly given the challenging economic environment in the fourth quarter. Our 11.4% operating margin was an improvement of approximately 100 basis points over 2007." Grainger's fourth-quarter sales were $1.6 billion, a 1% decrease versus the 2007 fourth quarter. TORONTO — Deloitte & Touche Inc., interim receiver in the bankruptcy of CPI Plastics Group and its affiliates, including CPI Plastics Group (Canada) Ltd., announced that the Ontario Superior Court of Justice issued an order approving a sales process for the business and assets of the CPI Group. The Receiver also brought a motion to the United States Bankruptcy Court for the Eastern Division of Wisconsin for an order recognizing the Canadian Order and the application of the sales process in the U.S. Offers are being sought for the assets of CPI. LONDON — Wolseley Plc, the heating and electrical supplier, reported a 45% decline in profit for the five-month year-to-date, even though sales were up 3%. The biggest drag on results came from Wolseley U.K., facing a tough economy in that country, and from the company's building supply business in the U.S., Stock Building Supplies. Stock's poor performance resulted in a 16% drop in profits for that country's operations. MOORESVILLE, N.C. — Lowe's, which operates 1,625 home improvement stores in the U.S. and Canada, announced it will cut 31 jobs in its real estate and accounting departments. Spokesperson Chris Ahern attributed the layoffs to the slowing economy and the downturn in the housing market.
Meet hardware sourcing partners
from the Far East at Asia-Pacific Sourcing 2009

Cologne, Germany 1-3 March, 2009 www.asia-pacificsourcing.com
PEOPLE ON THE MOVE
Tony DiEmanuele, vice-president business development and growth, has left TruServ Canada. DiEmanuele started with McLeod-Stedman as a district manager, and later as advertising manager and then merchandising manager. When McLeod-Stedman moved west to Winnipeg, he joined United Co-operatives, marking the beginning of an 18-year career with an organization that went through a series of evolutions. The company was eventually bought by Growmark, becoming a division of the giant Illinois-based farm co-op. During that time, McLeod-Stedman went through a takeover process that ended with it being owned by Cotter & Co., which owned the True Value banner in the U.S. Renamed TruServ Canada, the company's members eventually bought back TruServ Canada from the U.S. parent, and DiEmanuele joined soon after. There, he was active in developing the Country Depot banner — which he had helped establish at UCO — and was instrumental in forging wholesale supply arrangements with key buying groups such as Castle and TIM-BR MART. More recently, DiEmanuele was at the centre of a partnership between CanWel Hardware and TruServ Canada to manage CanWel's Pro and Ace bannered stores, and played a key role in re-introducing the Ace brand back into Canada. (905-302-1950 or tdiemanuele@cogico.ca )Phil Dwyer has joined Winnipeg-based McDiarmid Lumber as merchandising and store development manager. Dwyer is a veteran of Lansing Buildall and RONA Lansing in Toronto. (204-452-1588)
CHHMA Hall of Famers named:
The Canadian Hardware & Housewares Manufacturers Association has announced its 2009 Industry Hall of Fame inductees. Gaetan Martel, executive vice-president of RCR International Inc. (retired) and Wayne Sales, former CEO of Canadian Tire Corp. (retired) will be inducted into the Industry Hall of Fame. The Industry Hall of Fame was established in 1984 to recognize the achievements of our industry's leaders and pioneers. Over the 25 years such notables as the founders of Canadian Tire, Home Hardware, Revelstoke Stores, RONA, and London Drugs from the retail side, along with inventors such as P. L. Robertson and George Cluthé, and icons such as Les Groves, Keith Russell, Shelly Lush, and Bill Sparling on the manufacturing side, have been inducted into the Hall of Fame. Sales and Martel will be inducted into the Industry Hall of Fame on April 1, 2009 at an Industry Gala Dinner sponsored by the CHHMA. (For more info or to register, call 416-282-0022)
LBM and home improvement industry specialist looking for a position that he can add value to the corporation or buying group.
Accomplished strategic marketing management professional and team leader who leverages strong interpersonal skills, flexibility and teamwork to achieve business objectives. An energetic individual whose innovative problem-solving skills and leadership consistently delivers results, increased productivity and operational excellence.
A Senior Marketing Professional with extensive experience in the non-food CPG industry, focusing on product and channel management. A versatile, pragmatic leader with a strong ability to analyze, plan and problem solve in order to create winning solutions that meet customer and consumer needs. Uses keen business acumen in order to optimize marketing mix for ultimate bottom-line growth. Areas of expertise include:
I am a goal-oriented, project driven, sales and marketing professional looking to join your sales team. I have fifteen years experience in the hardware industry, encompassing retail sales, account management, and brand marketing. My experience working with regional and national accounts, combined with my marketing experience, allows me to drive sales and meet budgets cost effectively.
I am an accomplished sales professional and solution-oriented person who thrives in challenging, fast paced environments where my performance directly impacts the bottom line. In addition, I have solid organizational leadership and decision-making skills that can make an immediate contribution to your operations and business development. Currently, I am seeking a position where I can continue to uphold strong sales and performance standards.
Experienced Sales Accounts Manager - Senior Buyer with 20 years of knowledge and contacts in the building supply industry. Excellent organizational and analytical skills complimented by my outgoing and positive attitude will make me a great asset to your companies team
Enthusiastic, versatile buyer/category manager with experience in sourcing a wide assortment of goods and services. Offers experience in negotiations, brand development, merchandising, vendor management, competitive analysis, inventory management and business development.
Entrepreneurially focused, front-line retail marketing professional with organizational and strategic marketing talents; combines a unique blend of product and market knowledge with solid business development abilities.
Seasoned Territory Manager - skilled in building and maintaining customer relationships in the retail building supply channel and industrial tooling & consumables sector. Looking for an exciting new challenge with progressive, growth oriented company calling on all sectors from distribution to end users.
Well respected Sales Professional, established relationships in Mid West and South West Ontario. An excellent team player who achieves ongoing success with peers and customers by building morale, maintaining teams' self-confidence and encouraging them to build the sale by improving their people skills, communication skills and Product Knowledge.
"Strategic Sales and Marketing Executive available to achieve your top line and bottom line results during these challenging economic times…..If it is leadership, entrepreneurial spirit and passion you seek, look no further….."
A highly qualified sales/marketing and senior buyer with over 25 years experience and a proven track record is seeking a senior management position with a growth-oriented corporation where leadership and strong communication skills will have an impact on profitability, productivity and market share.
Sales professional - established relationships with key clients in the hardware, building materials, and paint industries, team player, superior business development skills, competitive, enjoys challenges.
Hardlines Quarterly Report
Hardlines Retail Report
Hardlines Hot Product Showcase
Hardlines TV
Free daily news updates
Did you know you can have this newsletter sent to someone else in your office for only $4.06 a month per person?
Click the link below to spread the news to your whole office!