In This Issue:
"An investment in knowledge always pays the best interest." —Benjamin Franklin (American inventor and statesman, 1706-1790)
Lowe's Canadian expansion continues in 2009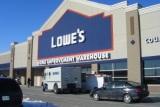 TORONTO — Lowe's Cos. Canada has revealed the next three locations that will open in Canada. All three of them are scheduled to open by the end of the company's second quarter (i.e., September, 2009). The stores, all in Ontario, are under construction in South Oshawa ( 685 Laval Dr.), North Scarborough (6500 Steeles Ave. East) and West Scarborough ( 800 Warden Ave.). This will bring the total number of Lowe's sites in this country to 14."Lowe's commitment to serving our customers throughout Canada continues with these additional locations in Oshawa and Scarborough," said Don Stallings, president, Lowe's Canada. Lowe's opened its first three Canadian locations in December 2007 (South Brampton, Brantford and Hamilton). Four more followed a month later, then another four almost exactly a year after that, in December 2008 and January 2009, bringing the total stores in Canada to 11. Each store is 117,000 sq.ft. of retail sales space, with an adjacent garden centre of approximately 31,000 sq.ft. The cost of erecting these latest stores is around $23 million; each one creates up to 175 jobs. With 274 big box home improvement stores in Canada at the end of 2008 (according to the latest report by our sister publication, HQR), Lowe's enters a big-box market that is rapidly getting saturated. Home Depot Canada will open three stores this year, RONA only one big box.

Top.
"Cautious optimism" sets tone for WRLA show
SASKATOON — Despite -35 degree temperatures, the dealers from across the Prairies gathered here last week for two days of buying and networking at the Western Retail Lumber Association's Prairie Showcase. "Overall, the mood was very positive with many exhibitors saying it was the best show ever and many others said they achieved their targets, sales and otherwise — such as meeting all their key customers and opening up new ones," says Gary Hamilton, president of the WRLA.Despite the buoyancy on the show floor, he says, the outlook for the year ahead is slightly more sobre, says Hamilton. "The majority of the retailers are cautiously optimistic about the upcoming season." However, he notes that his dealers' customers continue to buy, and many dealers have projects on the go or on the books well into the summer. The level of activity on the show floor remained steady on day one especially, and the opening night event drew 1,000 people. Saturday night's gala, which featured Canadian rock legend Burton Cummings and his band, the Carpet Frogs, played host to more than 700 people.
TSC Stores forms marketing partnership with Viterra
LONDON, Ont. — TSC Stores, a chain of farm and hardware stores throughout Ontario and into Manitoba, has forged a marketing alliance with Viterra Inc., a publicly traded agri-business with operations and distribution capabilities across Western Canada, plus operations in the U.S., Japan and Singapore.

Viterra is diversified into sales and services of crop inputs and equipment, grain handling and marketing, livestock feed, agri-food processing and financial products. Viterra has strong relationships with more than 50,000 farmers in Western Canada. The benefits of the partnership for Viterra customers include the ability of Viterra customers who already utilize that group's financial services, through a relationship with Scotiabank, to use their Viterra financing lines when shopping at TSC Stores. In addition, TSC Stores will regularly send special offers to Viterra customers on seasonally relevant products available in TSC Stores. Viterra customers will also receive a year-end rebate ranging from 3%-5% of their total annual purchases.

Approximately 5,000 of these farmers are within 150 kilometres of TSC's Brandon and Winkler stores in Manitoba. The first phase of the marketing partnership, which will extend throughout 2009, will focus on these Viterra customers in the Manitoba market.
TIM-BR MART introduces online employee training with "timbrU" launch
CALGARY — TIM-BR MART, one of the country's largest LBM buying groups, has created an online destination for education and information with the launch of timbrU, an e-learning platform for dealers and their staff. The site, unveiled at the WRLA's recent Prairie Showcase buying show in Saskatoon, utilizes a range of services, including vendor product knowledge and the North American Retail Hardware Association's (NRHA) own Basic Training in Hardware and Basic Training in Building Materials.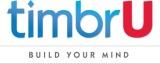 timbrU will help dealers and managers overcome some of the challenges they encounter when looking to educate their staff. For instance, because the information is online and ready when stores need it, timbrU enables staff to find the time for training either in-store or from home. Each vendor participating in timbrU works with the TIM-BR MART communications team to create a "library" of course material delivered in a variety of formats, including video learning modules and pdfs. "Training is an integral part of an exceptional customer experience. When a staff member is able to answer their questions and tell them more about a product, the customer walks away happy," said Steve Stremecki, vice-president of retail. "timbrU puts that knowledge right at the employee's fingertips in an easy-to-navigate environment." As the timbrU site evolves, plans include webinar capabilities that would enable dealers and staff to watch, say, a vendor's product launch, or work with subject matter experts reach a wide network of dealers. Along with a yearly tuition (per store), dealers will pay student monthly fees that will grant access to all of the available information on timbrU. Vendors participating will reach a national audience with the payment of a yearly fee plus upfront publication costs (varying depending on the content to be produced). In the first two weeks after launch 20 stores have signed up.
NRHA to host Industry Summit at National Hardware Show
INDIANAPOLIS , Ind. — The North American Retail Hardware Association (NRHA) will host the first annual NRHA Industry Summit during the 2009 National Hardware Show, May 5-7 in Las Vegas.Activities will take place at NRHA Village, the association's exclusive venue on the show floor. The Industry Summit will feature educational programs and a comprehensive line-up of seminars related to key issues that impact the industry. Attendees will have an opportunity to participate in panel discussions by industry leaders and hear educational presentations developed by NRHA staff. The educational program is sponsored by Hardware Retailing and NRHA's Vendor Partners. According to Bill Lee, NRHA's managing director, "With the National Hardware Show widely recognized as the gathering place for the entire industry, we think it provides us with the ideal setting to share important industry research with every channel of the home improvement community."
Severe ice storms catch many U.S. dealers unawares
MIDWEST REPORT — Following severe ice storms that devastated several Midwestern states, news outlets in Kentucky, Oklahoma, Arkansas and Missouri have reported that hardware stores and home centres quickly sold out of such emergency items as batteries, kerosene heaters, chainsaws, generators, flashlights, and de-icing salt. Impassable road conditions made it extremely difficult for suppliers and distributors to replenish dealers' stocks until several days after the storms hit over the past several days.In Kentucky, for example, where more than 700,000 houses and businesses lost power, the local NBC affiliate in Louisville reported that Home Depot, Lowe's and other hardware stores "were out of anythig and everything to help heat [customers'] homes" within days after the storm hit. A local Ace Hardware was waiting for another shipment of kerosene heaters from its distributor three days after it sold out of that product on January 26. In Hardin County, Ky., the News Enterprise reported on Feb. 4 from a True Value store in Elizabethtown, Ky., whose shelves had been completely depleted of lamps, heaters, gas cans, flashlights and emergency products.
Director Sales & Marketing WD-40 Canada requires a Director of Sales &Marketing with strong brand name package goods experience (min.10-15 yrs), to be responsible for the leadership, vision, strategy, goals & operating results of the Sales & Marketing teams.Direct responsibility for some major accounts. Experience: selling to major accounts in Consumer& Industrial Markets – Mass, Club, Automotive, Hardware, Discount, Grocery & Drug; combined with demonstrated excellence of leadership, strategic planning & tactical execution. The successful applicant will have outstanding communication skills, excellent program development & management skills & be a strong team player. Travel necessary. Bachelor's Degree, MS Office Eligibility for salary, bonus, profit sharing & other company benefits. Respond by Feb. 13th, by resume only, stating salary expectations to: WD-40 Products ( Canada) Ltd. Etobicoke, ON Fax- (416) 622-8096 E-mail – gencan@wd40.com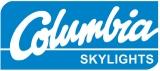 Columbia Manufacturing, the leading Canadian manufacturer of skylights for over 50 years, has the following field sales based career opportunity:

Regional Sales Representative – Southern Ontario

We are looking for a college/university educated sales star who is a passionate, energetic, self starter with a minimum of 3-5 years building materials industry experience who will aggressively grow our market share within Ontario. The successful candidate will:
Build upon and foster relationships with existing and new customer partners
Prioritize sales opportunities, develop recommendations and execute sales plans
Take initiative to prospect new accounts
Enhance all aspects of our brands visibility across the market place
Deliver effective product knowledge training
Work independently without supervision
This position requires multiple sales calls on a daily basis throughout Southern Ontario. Columbia Manufacturing offers a competitive compensation package which includes salary, bonus, car allowance, and benefits. Please forward your resume to career@columbiaskylights.com
Resum

és
Know someone who is between jobs? We will send a complimentary subscription to anyone who is seeking a job. We also offer a free Online Resumé Service. Ask them to call or email us here at the World Headquarters. (And why not tell your HR department about this service!) Email Brady for more info. —Beverly
Sell your company - or buy one - with HARDLINES Classifieds! Do your executive search, find new lines or get new reps in the HARDLINES Marketplace. Only $2.75 per word for three weeks in the classifieds. To place your ad, call Brady Peever at 416-489-3396 or email: brady@hardlines.ca
To ensure you receive your HARDLINES newsletter each week, please add bev@HARDLINES.ca to your address book.

Did your email system make this newsletter unreadable? You can read it online instead. call us to find out how.

Publishing Details: HARDLINES is published weekly (except monthly in December and August) by HARDLINES Inc. 360 Dupont Street Toronto, Ontario, Canada M5R 1V 9 © 2009 by HARDLINES Inc. HARDLINES™ the electronic newsletter www.HARDLINES.ca ; Phone: 416.489.3396; Fax: 416.489.6154 Michael McLarney - Editor & President - mike@HARDLINES.ca Beverly Allen, Publisher - bev@HARDLINES.ca Brady Peever - Circulation Manager - brady@HARDLINES.ca The HARDLINES "Fair Play" Policy:Reproduction in whole or in part is very uncool and strictly forbidden and really and truly against the law. So please, play fair! Call for information on multiple subscriptions or a site license for your company. We do want as many people as possible to read HARDLINES each week - but let us handle your internal routing from this end! Subscription:$285 (Canadian subscribers add $14.25 GST = $299.25 per year/ GST #13987 0398 RT).Secondary subscriptions at the same office are only $46 (Canadian subscribers add $2.30 GST = $48.30).Ask about our reduced rate for branch offices.You can pay online by VISA/MC/AMEX at our secure website or send us money. Please make cheque payable to HARDLINES.
NEWS IN BRIEF
TORONTO — Hudson's Bay Company will eliminate 1,000 positions as part of an overall restructuring plan to align all of its banners and businesses across North America. Combined with other management actions, this plan is expected to result in annual savings of $150 million in 2009. The job cuts follow Hudson Bay Company's organizational restructuring initiative announced in January 2009 with the creation of a Shared Services Group designed to provide finance, IT, supply chain and logistics, and central operations from one functional team to all banners and businesses. Combined with a $70 million investment announced in January, these initiatives are expected to contribute to the re-positioning of The Bay and Zellers.TORONTO — Furniture maker Ikea has announced it will invest in store expansion in Canada, with new stores, opening and refurbishing stores in Ottawa and Winnipeg, as well as other parts of the country, over the coming months. BURLINGTON , Ont. — With the recently announced closing of Giant Carpet and Flooring Ltd., a chain of 12 stores in the Greater Toronto Area, another flooring company, Floor Coverings International (FCI) in Burlington, has stepped in with an offer to service any Giant customers left with unfilled orders. Jim Mathewson, owner of the FCI franchise, says he'll provide a free consultation and match any Giant quote with an equivalent product and an additional 15% off the quote. He'll also offer Giant customers no interest and no payments for six months. ATLANTA — Home Depot announced two weeks ago that it will exit its EXPO business, and shutter other stores that represent its retail diversification efforts under former CEO Bob Nardelli: two Design Centers, five Yardbirds pro yards, and seven HD Bath locations, affecting a total of 7,000 people. To account for the costs related to these closings and cutbacks, Home Depot expects to take a pretax charge totaling $532 million, of which $390 million will be recognized in the fourth quarter of fiscal 2008, which concludes at the end of this month. Those charges break down this way: $379 million in fixed-asset sell offs, $80 million in severance, $53 million in closing costs and $20 million in inventory liquidations. HOFFMAN ESTATES, Ill. — Sears Holdings laid off 300 corporate employees on January 30, which represents about 4% of the retailer's headquarters staff. Sears also hired Timothy Kasbe as senior vice-president and chief information officer. ISSAQUAH, Wash. — Costco Wholesale Corp. had January net sales of $5.10 billion, almost flat with $5.11 billion in the same month last year. Year-to-date net sales were $30.02 billion, up 1% from $29.64 billion during the similar period last year. Same-store sales for January were down 2%; for the year to date they were down 1%.
Join Hardlines for coffee in Cologne at
APS on Sunday, March 1. We'll share our tips for
maximizing your visit to this important show.
Contact Beverly Allen
bev@hardlines.ca at the World Headquarters for more details!
www.asia-pacificsourcing.com
PEOPLE ON THE MOVE

John Taggart is now president and CEO of Russo-Forest Corp., which has just completed a reverse takeover of Nyah Resources Corp., a Canadian mineral exploration company, and been listed on the Toronto Stock Exchange. Taggart, formerly with CanWel Building Materials Ltd. and Weyerhaeuser Company, has more than 15 years of management experience in the global building materials industry.Gord Wiebe, CEO of All Weather Windows, received the 2008 Western Retail Lumber Association Industry Achievement Award at the President's Gala, held last week during the WRLA's annual winter buying show, Prairie Showcase, in Saskatoon. At Grainger, the industrial distributor, Court Carruthers, 36, has been named to a newly created position as president of its international businesses in Canada (Acklands-Grainger Inc.), Mexico (Grainger S.A. de C.V.), and China. Carruthers' new responsibilities include growing and improving Grainger's international business operations, which had sales of more than $800 million in 2008. He is currently president of the company's Canadian subsidiary, Acklands-Grainger. He joined Acklands-Grainger in 2002 as vice-president, national accounts and sales, where he has been responsible for the company's sales strategy and operations. He was promoted to his current position in 2006.
ECONOMIC INDICATORS
The value of building permits issued in December reached $4.6 billion, down 3.9% from November, with decreases in both the residential and non-residential sectors. Increases in multi-family permits in Ontario were not enough to offset the declines in single-family permits in Ontario, Alberta and British Columbia.The value of permits in the non-residential sector declined 4.9% to $2.0 billion, and the value of single-family permits fell 10.8% to $1.6 billion, their sixth consecutive monthly decline.
LBM and home improvement industry specialist looking for a position that he can add value to the corporation or buying group.
Accomplished strategic marketing management professional and team leader who leverages strong interpersonal skills, flexibility and teamwork to achieve business objectives. An energetic individual whose innovative problem-solving skills and leadership consistently delivers results, increased productivity and operational excellence.
A Senior Marketing Professional with extensive experience in the non-food CPG industry, focusing on product and channel management. A versatile, pragmatic leader with a strong ability to analyze, plan and problem solve in order to create winning solutions that meet customer and consumer needs. Uses keen business acumen in order to optimize marketing mix for ultimate bottom-line growth. Areas of expertise include:
I am a goal-oriented, project driven, sales and marketing professional looking to join your sales team. I have fifteen years experience in the hardware industry, encompassing retail sales, account management, and brand marketing. My experience working with regional and national accounts, combined with my marketing experience, allows me to drive sales and meet budgets cost effectively.
I am an accomplished sales professional and solution-oriented person who thrives in challenging, fast paced environments where my performance directly impacts the bottom line. In addition, I have solid organizational leadership and decision-making skills that can make an immediate contribution to your operations and business development. Currently, I am seeking a position where I can continue to uphold strong sales and performance standards.
Experienced Sales Accounts Manager - Senior Buyer with 20 years of knowledge and contacts in the building supply industry. Excellent organizational and analytical skills complimented by my outgoing and positive attitude will make me a great asset to your companies team
Enthusiastic, versatile buyer/category manager with experience in sourcing a wide assortment of goods and services. Offers experience in negotiations, brand development, merchandising, vendor management, competitive analysis, inventory management and business development.
Entrepreneurially focused, front-line retail marketing professional with organizational and strategic marketing talents; combines a unique blend of product and market knowledge with solid business development abilities.
Seasoned Territory Manager - skilled in building and maintaining customer relationships in the retail building supply channel and industrial tooling & consumables sector. Looking for an exciting new challenge with progressive, growth oriented company calling on all sectors from distribution to end users.
Well respected Sales Professional, established relationships in Mid West and South West Ontario. An excellent team player who achieves ongoing success with peers and customers by building morale, maintaining teams' self-confidence and encouraging them to build the sale by improving their people skills, communication skills and Product Knowledge.
"Strategic Sales and Marketing Executive available to achieve your top line and bottom line results during these challenging economic times…..If it is leadership, entrepreneurial spirit and passion you seek, look no further….."
A highly qualified sales/marketing and senior buyer with over 25 years experience and a proven track record is seeking a senior management position with a growth-oriented corporation where leadership and strong communication skills will have an impact on profitability, productivity and market share.
Sales professional - established relationships with key clients in the hardware, building materials, and paint industries, team player, superior business development skills, competitive, enjoys challenges.
Hardlines Quarterly Report
Hardlines Retail Report
Hardlines Hot Product Showcase
Hardlines TV
Free daily news updates
Did you know you can have this newsletter sent to someone else in your office for only $4.06 a month per person?
Click the link below to spread the news to your whole office!