IN THIS ISSUE:

Orgill sales cap $3 billion, with fastest growth in Canada, says CEO Boyden Moore
GMS expands Canadian presence through Titan's latest acquisition in Ontario
National Hardware Show will move back to Las Vegas for live fall event
Vendors can connect with online sellers at Home Improvement eRetailer Summit

PLUS: Sexton Group holds AGM, Lowe's and Sollio among Montreal's top employers, Foundation Building Materials acquired, Grainger reports Q4 sales, Pedlars & Grinders schedule golf tournament, Honeywell's earnings, Energizer Holdings, and more!

Orgill sales cap $3 billion, with fastest growth in Canada, says CEO Boyden Moore

During its virtual spring buying event last week, Orgill president and CEO Boyden Moore went online to share some of the successes and milestones of the company.

He pointed out that in 2020, amidst a challenging business climate, the Memphis-based hardware wholesaler grew by a healthy 21 percent, pushing sales over $3 billion. And that's just four years after Orgill's sales reached the $2 billion mark. Moore suggested that the company's growth could have been even stronger if it had not been hampered by supply chain issues that resulted in so many out-of-stocks at the height of the pandemic.

"We've been working most of the year to respond to the supply chain challenges that we faced and improve our performance to you. It has been an incredible challenge," he admitted.

On the vendor side, 30 of Orgill's 1,700 vendors now account for more than half of the company's line counts. Moore said his teams are working with those suppliers to get their production back to the pre-COVID levels. Meanwhile, more than 1,000 staff have been added to its DCs, with an extra shift added last year.

Moore also touched on Orgill's market penetration in the U.S., where almost 34,000 independent dealers are estimated to operate. Of those, he said, Orgill shipped to 9,956 of them in 2020, including Ace, True Value, and Do it Best dealers. However, he noted that the company has another 1,100 dealers in Canada and its international markets. Canada, he added, was "Orgill's fastest-growing market" in 2020. Here, as in the U.S., dealers facing supply problems with their affiliated suppliers turned to Orgill to fill in their lines.

The first virtual event, held last fall, had "record participation and drove record results." Then, Orgill hosted 2,400 attendees to a round of virtual education seminars last month.

But through it all, the Orgill sales teams remained focused on staying connected with their retail customers. "The power of relationships was in full focus. We care about your success," he stressed.

The Orgill virtual spring buying event continues until Feb. 19.

 
 

GMS expands Canadian presence through Titan's latest acquisition in Ontario

A major U.S. commercial dealer continues to grow its presence in this country with the acquisition of another independent dealer. GMS Inc., through its Canadian subsidiary, WSB Titan, has bought D.L. Building Materials.

Founded in 1988, D.L. supplies wallboard, acoustical ceilings, steel framing, insulation, and related building products to markets in Eastern Ontario and parts of Quebec through two locations: in Gatineau, Que., and Kingston, Ont. Together, those sites represent 80 employees and 30 trucks, supported by 64,000 square feet of warehouse and more than 196,000 square feet of yard space.

The company is an affiliate of Le Groupe Beauchesne, which in turn is part of the buying group within WSB Titan, acquired by GMS in 2018. Headquartered in Vaughan, Ont., WSB Titan represents a network of about 30 locations stretching from Vancouver Island to Quebec. Though Beauchesne was not part of the buyout, it remains tied to WSB Titan for purchasing.

GMS operates a network of more than 260 gypsum supply outlets across the U.S. and Canada. With the addition of D.L., GMS expands its Canadian presence and fills a geographic gap in Eastern Ontario, specifically the greater Ottawa-Gatineau market. The acquisition also marks GMS's first location in the Quebec market as it continues to execute strategic expansion goals in Canada.

Travis Hendren, President of WSB Titan, says he's pleased to bring D.L. directly into the GMS fold. He says Canada is a valuable market for GMS. "It's going to continue to be an important part of our growth. We hold the view that Canada has a lot of opportunity," he added.
D.L. Building Materials is just the latest in a series of acquisitions GMS has made in Canada following the WSB Titan deal. Most recently, it took over Rigney Building Materials, also in Kingston.

The D.L. locations will continue to operate under the D.L. Building Materials banner, in connection with Titan's existing seven locations in Southern Ontario. D.L. founder Richard Davis, general manager Shana Davis, and their team will continue to lead the business.




 
 

National Hardware Show will move back to Las Vegas for live fall event

After holding a virtual event in 2020, the National Hardware Show (NHS) will resume its live format this year, and it returns to Las Vegas to do it. The show, which is marking its 75th anniversary, will now take place from Oct. 21 to 23. It will remain in the Las Vegas Convention Center but it will move to the newly opened West Hall.

The new dates have the show starting on a Thursday, rather than on Tuesday as in years past. The focus will be on international sourcing, reconnecting attendees, exhibitors, global suppliers, and partners.

"After consulting key industry stakeholders and attendees, the decision to postpone to October was made to ensure maximum safety for all involved and to produce a successful event for all our participants," said event leader Beth Casson in a release. "We know how eager everyone is to come together again, and are excited to unite in a brand new, state-of-the-art space in October."

This year's NHS will showcase relevant, new, and international products and provide insight into industry trends and innovations. "We are committed to serving the industry by providing the education, resources, and networking needed for success in 2021 and beyond," Casson added.

(For more information and to stay informed on the latest updates to this year's National Hardware Show, click here.)

 
 

Connect with online retailers at the Home Improvement eRetailer Summit

With the surge in home improvement spending online during COVID, the business case for the Home Improvement eRetailer Summit has never been stronger. The brainchild of industry consultant Sonya Ruff Jarvis, the goal of the eRetailer Summit is to help connect e-commerce sellers with vendors seeking to grow their online business.

Now the very circumstances that have driven the sector are affecting the conference itself. Ruff Jarvis has announced that this year's Home Improvement eRetailer Summit will be conducted as a virtual event. It will take place on March 16 and 17.

Retailers and suppliers must stay on top of the latest e-commerce market trends, Ruff Jarvis adds, so the eRetailer Summit is shifting gears to meet the market's needs. The digital retailers and sellers she has gathered for the summit represent millions of dollars in online sales.

"Over its five years, the summit has become an essential venue for information and sharing ideas," she says. "We felt an obligation to sustain the event, and this year our delivery platform will be the Internet, which has been so many retailers' and suppliers' lifelines during the pandemic." Moving online also opens the summit to independent hardware retailers and building materials dealers.

Curt Vitale, account manager with Firefly Buys, and one of the summit's advisory board members sees value in keeping the event alive virtually this year. "The need to continue interacting, learning, and growing our businesses remains during this unusual period," he says.

Scott Sinclair, senior director of e-commerce at OneStone, adds that "it is more important than ever for us to share ideas, strategies, and insights. The virtual Home Improvement eRetailer Summit is the perfect environment to do just that."

Other retailers attending the summit include Elizabeth Ragone of Boscov's, Mike Hargrave of Goedeker's, Asa Farquhar of Spreetail, and Brian Fricano of Sustainable Supply.

The summit's second day, March 17, will feature the event's popular and integral networking opportunities. Manufacturers can schedule virtual one-on-one meetings with selected retailers and third-party fulfilment companies.

(Faithful Hardlines Readers can access the event at special rates. Vendors can take advantage of a special discounted rate of US$449. Retailers can attend for just US$99. For more information, contact Sonya Ruff Jarvis directly.)

Peter Korecki, vice president, pro builder and specialists, at Lowe's Canada, is retiring. He has spent 32 years in this industry, beginning at Kent before moving to Pierceys. He stayed with the company when it was purchased by RONA, and likewise when RONA was taken over by Lowe's. His retirement is effective March 26.





 

... that your new product line, or that new hire, is the news we want to share in Hardlines? Let us know what's new with your company, so we can share it with the Hardlines Family! Send your news to our editor, Christina Manocchio: christina@hardlines.ca.

RETAILER NEWS

Sexton Group recently held its annual meeting for its members, garnering one of its highest attendances ever. By hosting the meeting and events online, the group made them available to members who can't attend in-person meetings or shows. "We are already talking about what we can do with our vendor partners," said Eric Palmer, VP and GM of the Sexton Group. Their post-event survey found that 97.6 percent of members were interested in having more virtual events.

Lowe's Canada and Sollio Cooperative Group have been named two of Montreal's Top Employers. The annual competition has been held by Mediacorp Canada since 2006. The two companies were recognized for their charitable involvement, along with their retirement savings plans and professional education opportunities for employees.

Hudson's Bay Co. is partnering with Neo Financial to offer customers a new credit card. The venture brings together Canada's oldest business and a new player in the financial technology sector. While HBC's bricks-and-mortar operations have been increasingly troubled amid pandemic-related store closures, the company says its online channel is on the rise.

Commercial building products distributor Foundation Building Materials has been acquired by New York-based private equity firm American Securities LLC. FBM specializes in gypsum, ceilings, metal framing, and related products. It has more than 170 branches across the U.S. and Canada.

W.W. Grainger reported Q4 sales of $2.9 billion, up 3.3 percent from the comparable period in 2019. Share gains in the U.S. segment and omnichannel growth more than offset declines in the Canadian business, Acklands Grainger. Net income for the quarter amounted to $168 million, while full-year sales rose by 2.7 percent. However, earnings of $1 billion were down from $1.3 billion in fiscal 2019.

Honeywell International reported Q4 earnings of $2.07 per share, compared to $2.06 a year ago, while year-over-year sales declined by six percent to $8.9 million. Honeywell Building Technologies' sales for the quarter were down four percent, due in part to lower demand for security products and building management systems.

Energizer Holdings Inc. reported adjusted earnings of $1.17 per share in Q1, up 37.6 percent from a year prior. Net sales reached $848.6 million. Year-over-year sales rose 15.2 percent, while organic sales rose 12.7 percent to $93.3 million.

After being cancelled last year, the Pedlars & Grinders Golf Tournament is slated to take place on Sept. 9 at the Grey Silo Golf Club in Waterloo, Ont. The tournament has raised $286,000 to date for Sleeping Children Around the World. In the event of another cancellation, organizers will explore alternative fundraising options.

CORRECTION: In a news item last week about a distribution deal between Fraser Wood Siding and AFA Forest Products, we misspelled the last name of Fraser's sales director, Grant Cowx.

DX3 Canada, which bills itself as Canada's largest retail, marketing, and technology event, will hold its 10th edition March 2 to 5, with Hardlines as a media partner. The all-virtual event encompasses a Retail Summit and a Marketing & Innovation Summit. Among the speakers is Cynthia Wong, associate VP, digital product management at Canadian Tire Corp. For more information, including the full lineup, visit the DX3 Canada site. (For a 25% discount, use coupon code HARDLINES25.)

"Part of what makes us unique is how our associates support and encourage each other, bringing their unique set of skills to the table and embodying the culture of inclusion that makes our family so strong."
—Marc Macdonald, Lowe's Canada's senior VP of human resources, on the company being recognized as one of the best employers in the Montreal area.

 
Classified Ads



Sales Representative Quebec
Regal Ideas, the leading manufacturer of innovative Aluminum railings and outdoor living products requires a seasoned sales professional to manage our growing business in the Quebec region. The successful candidate will have a proven track record of managing a network of Retail and Distribution partners in the Building Materials industry in Quebec.
Strong leadership skills and relationship building capabilities are key. Must be able to work collaboratively with our Management team to execute corporate mandates and business plans to achieve goals. Candidate will be computer literate and comfortable working with the Microsoft suite of software products and have a good knowledge of Social Media. "Can Do" attitude and willingness to travel essential!
Send resume and salary expectations to marketing@regalideas.com  Only successful candidates will be contacted. University education an asset but not a requirement.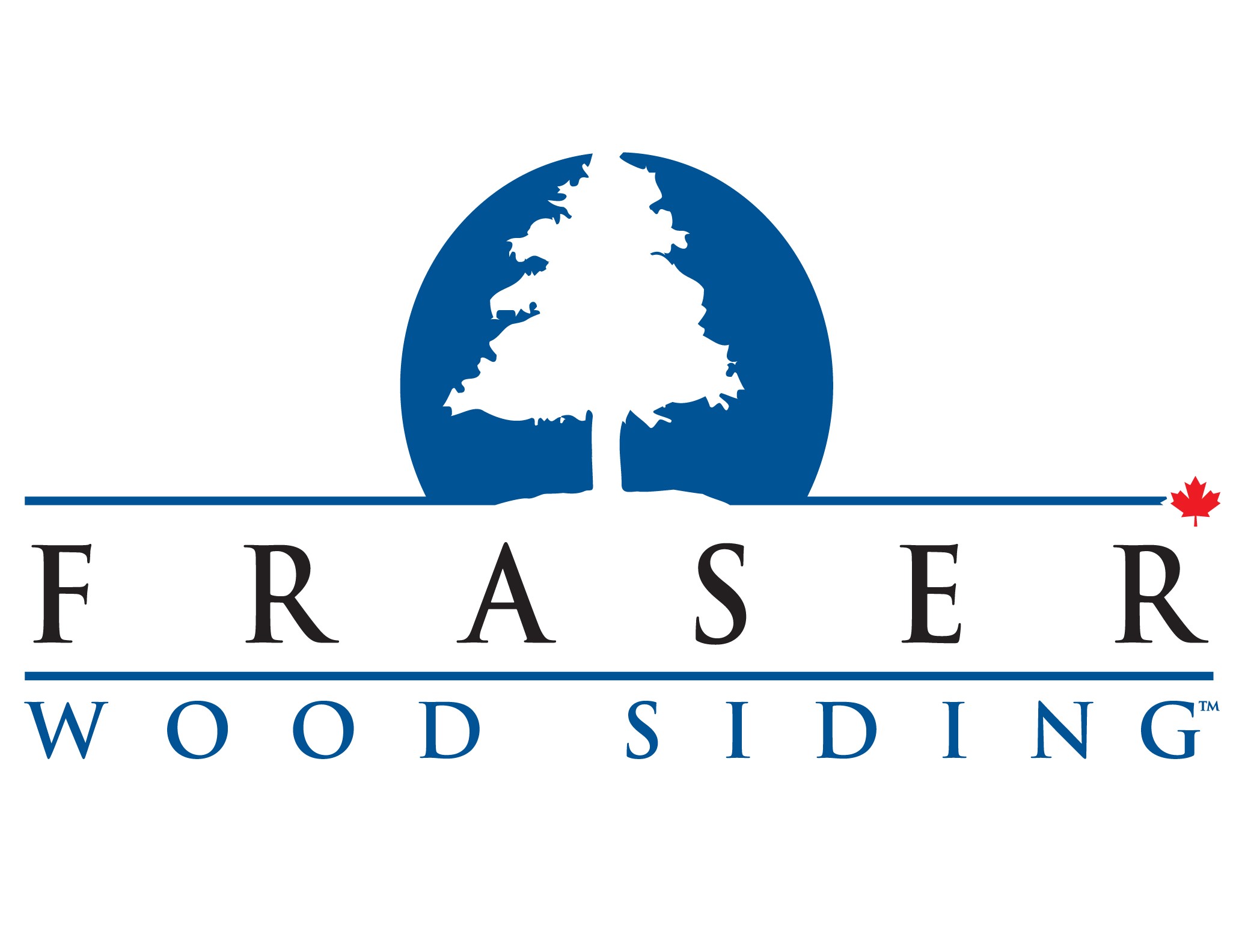 We are pleased to announce the welcome addition of AFA Forest Products Inc. to our existing distribution partner network. AFA's extensive presence and capabilities will help to better distribute the complete line of Fraser Wood Siding product offerings in Atlantic Canada effective immediately.  "Partnering with AFA Forest Products allows us the opportunity to continue our growth strategy in all of the Atlantic Provinces, including Newfoundland.  We are excited about the opportunity to expand with AFA and we are confident our Dealer partners will find this to be a positive move as well", stated Grant Cowx, Director of Sales for Fraser. 
 
"Fraser Specialty Products is a widely respected manufacturer of quality wood siding products whose core values align with our own here at AFA. Fraser Wood Siding adds a new and exciting element to our growth strategy for the exterior siding category, specifically for Atlantic Canada. We look forward to working alongside the great people at Fraser Wood Siding as well as our own dealer partners in contributing to this program's success." Stated George McCart Allied Sales & Director of Marketing for AFA. 
 
About Fraser Wood Siding
Fraser Wood Siding is leading Canadian manufacturer of innovative Wood Siding based in Edmunston, NB.  Their main brands are Evolution and Classic Siding, as well as Estate and Classic Shingles.
About AFA Forest Products
AFA Forest Products Inc. is one of Canada's leading Commodity and allied product distributors with over four decades in the distribution and logistics industries. AFA takes pride in its position in the market as a bilingual, diversified Canadian company that is committed to unmatched service and the pursuit of product innovation.


Kitchen Craft is a subsidiary of MasterBrand Cabinets, Inc., an industry leader that comprises a breadth of quality cabinet brands. Elegant. Versatile. Stylish. Defining qualities of Kitchen Craft, one of MasterBrand's fine cabinet lines.
We are hiring a Territory Sales Representative for the Greater Toronto Area.

Territory Sales Rep. (GTA) – responsible for developing and building relationships with new and existing customers to generate sales revenue. You possess the ability to achieve sales targets through effectively developing designated territory.  Your results driven sales approach will actively seek out and engage customer prospects while balancing sales and service expectations.
For more information on these positions visit https://www.kitchencraft.com/careers or apply directly to: https://smrtr.io/4Xf_L

We thank all applicants for their interest, however only qualified candidates will be contacted for interviews.


Nicholson and Cates Limited is a distributor of premium quality building materials. We attribute much   of our success to the strength of our people, our service and product selection. We are hiring to fill two positions to join our team - Marketing Coordinator and Inside Sales Representative.

Marketing Coordinator - responsible for a wide range of functions and will assist in the development and implementation of the company's marketing strategy.

Inside Sales Representative - responsible for supporting the sales team, order entry, customer service, providing product knowledge and generating sales.
Both positions are full-time permanent positions, working out of our Burlington, ON head office.
For more information on these positions visit https://niccates.com/careers
Interested candidates, please send your resume to careers@niccates.com. We thank all applicants for their interest, however only qualified candidates will be contacted for interviews.


Looking to post a classified ad? Email Michelle for a free quote.
Privacy Policy | HARDLINES.ca



HARDLINES is published weekly (except monthly in December and August) by HARDLINES Inc.
© 2020 by HARDLINES Inc.
HARDLINES™ the electronic newsletter www.HARDLINES.ca
Phone: 416.489.3396; Fax: 647.259.8764

Michael McLarney — President— mike@hardlines.ca
Christina Manocchio — Editor— christina@hardlines.ca
Geoff McLarney — Assistant Editor— geoff@hardlines.ca

David Chestnut — VP & Publisher— david@hardlines.ca
Michelle Porter— Marketing & Events Manager— michelle@hardlines.ca
Accounting — accounting@hardlines.ca

The HARDLINES "Fair Play" Policy: Reproduction in whole or in part is very uncool and strictly forbidden and really and truly against the law. So please, play fair! Call for information on multiple subscriptions or a site license for your company. We do want as many people as possible to read HARDLINES each week — but let us handle your internalrouting from this end!

1-3 Subscribers: $495
4 -6 Subscribers: $660
7 -10 Subscribers: $795
11-20 Subscribers $1,110
21-30 Subscribers $1,425

We have packages for up to 100 subscribers!

For more information call 416-489-3396 or click here
You can pay online by VISA/MC/AMEX at our secure website, by EFT, or send us money. Please make cheque payable to HARDLINES.