February 20, 2012, Volume xviii, #8
"There is no such thing as 'hard sell' and 'soft sell.' There is only 'smart sell' and 'stupid sell.'" —Charles Brower (American advertising executive and author, 1901-1984)
______________________________________________________________________


______________________________________________________________________
Canadian Tire stores up 2% for year-end 2011
TORONTO — Canadian Tire Corp. reported fourth-quarter consolidated revenues of $3.1 billion, up 21.1% over the fourth quarter of 2010. The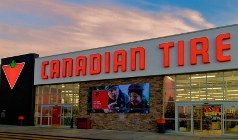 increase reflects the acquisition of Forzani Group, now called the FGL Sports division. But the company also reported higher retail revenues across all banners.

For the year, consolidated revenues totalled $10.4 billion, up a healthy 12.7% from 2010, again as a result of FGL Sports and increased revenues from existing businesses. Consolidated retail sales rose 21.0% in the quarter to $3.7 billion, 12.3% to $11.6 billion for the year.

Sales at Canadian Tire Retail increased by 2.7% in the quarter and by 2.0% for the year. Quarterly same-store sales rose 1.8% and were up 1.1% for the year.

CTR enjoyed good sales in its Living, Fixing, and Playing categories, including kitchen, home organization, paint, and tools. Sales of winter tires, light automotive parts, and outdoor tools suffered from the warm winter weather in the fourth quarter. While automotive sales were down slightly in the quarter, the category recorded positive growth for the full year.
back to top



______________________________________________________________________
Walter Hachborn recovering after fall
ST. JABOBS, ON — Walter Hachborn, co-founder and president emeritus of Home Hardware Stores Ltd., is home recovering from a fall that left him with an injured back.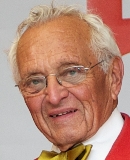 Showing the same determination that made him, to many, the father of independent dealers in Canada, Hachborn, at age 90, was repairing a deck at his vacation home in the Bahamas when the structure gave way and he dropped several feet to the ground.

He was airlifted to a hospital in Nassau, where a couple of fractures in his back were treated. He was later flown back to Canada and is now recovering at home.

Hachborn began his career as a stock boy in a hardware store in 1938. In 1964, along with Henry Sittler, he founded Home Hardware, creating the first co-op for hardware dealers in this country. He stepped down as president in 2010, and the company is now headed up by Paul Straus, president and CEO.
______________________________________________________________________
Housing market expected to remain flat
OTTAWA — Housing markets are expected to remain steady in 2012 and 2013, according to CMHC's first-quarter Housing Market Outlook. With only moderate expansion of the Canadian economy forecast for 2012, mortgage rates are expected to remain low and both new home construction and existing home sales will stay close to 2011 levels, says CMHC.

Housing starts will be in the range of 164,000 to 212,700 units in 2012, with a point forecast of 190,000 units. In 2013, housing starts will be in the range of 168,900 to 219,300 units, with a point forecast of 193,800 units.

Existing home sales will be in the range of 406,000 to 504,500 units in 2012, with a point forecast of 457,300 units. In 2013, MLS sales are expected to move up in the range of 417,600 to 517,400 units, with a point forecast of 468,200 units.
______________________________________________________________________
Canadian Tire money goes plastic!
HALIFAX ― Canadian Tire is will begin testing a loyalty program here that may spell the end of its famous Canadian Tire money.

Beginning Feb. 24, the company will introduce the Canadian Tire money "Advantage" program, which offers members the option to collect points electronically with a new loyalty card or key chain fob – instead of the paper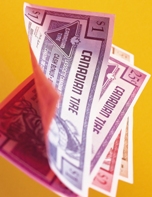 money. Rewards can be redeemed for products in-store or donated to Canadian Tire Jumpstart or other eligible community groups. Customers not participating in the program can still collect paper money as it has existed for 54 years. The pilot program will be available initially only in Nova Scotia's 21 Canadian Tire stores and eight gas bars.

The evolution away from paper money is a response to customer research that indicated many consumers wanted a more convenient, electronic option for collecting Canadian Tire money, even as some Canadians continue to value the paper money. According to a release, Canadian Tire's new program "provides customers with the best of both worlds."

To reassure those traditional customers, Canadian Tire even promises a new release of Canadian Tire money later this year. "Eighty percent of Canadians visit a Canadian Tire store each year," said Rob Shields, senior vice-president, marketing at Canadian Tire. "We value our customers' loyalty and the Canadian Tire money Advantage program gives us one more way that we can be loyal to them."
______________________________________________________________________
Sears offers lower prices on 5,000 products
TORONTO — Under new leadership, Sears Canada Inc. has made its first move to recreate itself. It has announced it will lower prices on more than 5,000 items.

"Our customers are demanding great value every day of the week," said Calvin McDonald, president and CEO of Sears Canada, in a release.  "We also know Canadians love sales, and Sears will continue to offer sale prices and time-limited special promotions that will surprise and delight customers," he added.

The company itself admits this is part of a major transformation being undertaken. It laid off 70 people before Christmas and another 400 early this year.

In addition to the lower prices and ongoing promotions, Sears is introducing weekly specially-priced must-have "Wow" items. It claims that in-store merchandising will align more directly to what is promoted in the flyers.

New signing has been introduced to help Sears customers find key items, while last week's flyer included an introductory message from McDonald, who joined Sears Canada in June of last year, coming over from Loblaw Cos. The flyer also included a selection of lower-priced products that reflect the new pricing initiative.

"We invite Canadians coast to coast to come in and see the difference," said McDonald. "We believe they'll be pleasantly impressed."
back to top





______________________________________________________________________
Classifieds
______________________________________________________________________
Hitachi Power Tools is seeking an Account Executive for the Maritimes provinces.
The successful candidate will possess:
at least 3 years experience in a territory sales role

 

strong organizational skills with ability to plan and manage a territory

  

strong communication and presentation skills
ability to work both independently and as part of a team, be a self-starter
knowledge of trades (ie. Construction, electrical, woodworking, etc.) an asset

 

ability to lift product weighing max 65lbs
a clean driving record and a valid driver's license
Please visit our website at www.hitachipowertools.ca/en/CompProfile/Careers for more details. If interested please forward your resume and cover letter to melissaf@hitachi-powertools.com. No phone calls please.
We thank all applicants, however only those selected for an interview will be contacted.
______________________________________________________________________
SPG International Ltd, part of the Geelong Sales Company, is a manufacturer of metal toolboxes and industrial storage systems.  Located in Drummondville, QC we have been manufacturing tool storage solutions since 1960.  We have an immediate opening for a:
USA NATIONAL SALES MANAGER
POSITION SUMMARY:
Reporting directly to our Vice President of Sales & Marketing your main tasks will be to:
Grow sales in the US market, specifically the Automotive, Industrial and Tier 2 retail sectors;
Focus resources and energy into opening up new markets and accounts.
Be responsible for achieving sales objectives, and profit objectives for your assigned accounts
Contact and service your customers on a regular basis and effectively assess and understand their needs;
Maintain and improve our customer satisfaction levels;
Develop and coordinate a network of manufacturer agents throughout the US
Regular sales analysis of account base, providing clear and decisive plans for account and market growth

Participate in solution development and follow-up;
Participate in sales budgeting and marketing planning;

Identify market trends and implement sales initiatives;
Provide sales support which includes sales calls, sales & marketing planning;
Organize and attend industry trade shows and conferences;
You will work from a home office; candidate must have a designated area to conduct business – file records, etc.
QUALIFICATIONS:
Relevant academic training. Minimum of College degree;
5 years experience performing similar duties;
Proven track record in the aforementioned market sectors
Possess strong presentation and communication skills;
Must be available to travel up to 50% of the time;
Strong practical knowledge of Office software;
Self motivated and energetic, people oriented and a team player;
Be able to set sales goals and objectives;
If you're interested please send us your résumé with reference number: 01-012:
SPG International Ltd
Human Resources department
4275, St-Joseph blvd, Drummondville (Québec) J2B 1T8
Fax : (819) 477-0705, Email : rh@spg-toolbox.com
_______________________________________________________________________
Resumés
Experienced District Manager with a proven track record with several national chains.

view this

resumé

A conscientious, highly motivated manager with a results-oriented track record in developing new business.

view this

resumé

A goal oriented sales director that has superior management skills, customer oriented, with in depth knowledge of the industry and the ability to achieve results.

view this

resumé

An experienced merchandising executive possessing passion, vision, and a strategic approach to delivering bottom-line.

view this

resumé

Senior sales/marketing leader with experience in all classes of trade wishing new HARDLINES career. view this

resumé

Very Experienced Business Unit Manager, great passion for generating sales and building relastionships.view this

resumé

Worked through my career within the manfucaturer, wholesale and consumer goods industries. view this

resumé

Senior Sales Manager with vast experience in retail and wholesale sales growth in Canada. view this

resumé
Want more reading?