IN THIS ISSUE:

Patrick Morin acquisition solidifies Home Hardware's presence in Quebec
Investments in infrastructure, distribution will support Orgill's growth in 2021
Canadian Tire ends year with huge increases in online sales
Why pros feel "alienated" shopping at stores that also cater to DIYers

PLUS: Walmart reports record results, West Fraser turns a healthy profit, Ace Hardware has record Q4 revenues, Schlage revamps its branding, Renin acquires Colonial Elegance, existing home sales climb in January, housing starts surge, and more!

Patrick Morin acquisition solidifies Home Hardware's presence in Quebec

Home Hardware has brought the independent chain Patrick Morinn into its fold, greatly increasing the Home banner's presence in the Quebec market. The acquisition was made in partnership with Groupe Turcotte, a network of seven Home Hardware stores led by Louis Turcotte, with partners Daniel Gervais and Pierre Beauchamp.

Groupe Turcotte is the principal owner in the takeover, with Home Hardware Stores holding a minority share.

The deal involves all 21 Patrick Morin stores and a distribution centre. Established in 1960, the family-owned business employs more than 1,700 and operates throughout the province. Currently run by the third generation of the Morin family, the company will now be led by Louis Turcotte. The stores will continue to operate under the existing Patrick Morin banner and branding.

Groupe Turcotte has Home Hardware stores in Marieville, Blainville, Pointe-aux-Trembles, Montreal, Laval, Saint-Lin-Laurentides, Que.; and Stittsville, Ont. An experienced dealer, Louis Turcotte has been part of the Quebec home improvement industry for over 30 years.

The deal will add plenty of sales power in Quebec for Home Hardware. Patrick Morin's estimated sales are over $350 million and it's one of the largest independent chains left in the country.

The optics of the deal are also favourable. The primarily Quebec-based takeover should be considered acceptable for Quebecers, something Louis Turcotte expressed himself. "As we carry on the legacy of a truly Quebecois company, Patrick Morin will continue to operate with a head office in the province and in partnership with Home Hardware," he said in a release.

"We recognize that Quebec is a unique market, and we believe that partnering with such a strong, made-in-Quebec brand will continue to give us a competitive edge as we work with Groupe Turcotte and the Patrick Morin team to strengthen our merchandise programs," added Kevin Macnab, president and CEO of Home Hardware Stores.

In the same release, the management at Patrick Morin took the opportunity to thank its staff and vendors.

"For the members of the Morin family, it is an adventure that is coming to an end; an adventure written by three generations. The Morin family would like to thank each and every employee individually for their work, commitment and loyalty throughout the years. We would also like to thank all our suppliers and business partners with whom we have built solid relationships over the years."

 
 

Investments in infrastructure, distribution will support Orgill's growth in 2021

Orgill, the Memphis-based hardware wholesaler, is making inroads in Canada—and at a faster rate than anywhere else. But the growth here, and elsewhere throughout North America, has required increased investment in the company's infrastructure. That investment is geared to drive record growth over the next five years.

According to Boyden Moore, president and CEO of Orgill, the company serves more than 1,100 stores in Canada and 50 other countries. Noting that Canada was one of the fastest-growing markets for Orgill last year, Moore explained that dealers everywhere found orders from their existing wholesalers, often tied to a banner, being delayed. As COVID-19 created supply chain challenges, many of those stores turned to Orgill. And those stores included Ace, Do it Best, and TruServ members in the U.S. In Canada, that list included Ace, RONA, BMR, and Home Hardware. "Part of the unique supply chain challenge for Orgill last year was the breadth of the customers that we served."

However, at the height of the pandemic, even these customers found their orders from Orgill suspended in favour of the wholesaler's existing primary accounts. The company added a second shift at its warehouses to meet the surging demand. And it's currently implementing an inventory management system that's expected to help Orgill's buyers better anticipate product demand by customers.

Although started before the pandemic, a new DC in Rome, N.Y., had its construction schedule accelerated by almost a year. The site will add 800,000 square feet of distribution capacity with 200 new employees. Product is expected to arrive in the new DC in March, and shipments will begin by mid-year to serve customers in the northeastern United States. In a previous interview with Hardlines, Moore had pointed out that Canadian customers will continue to be serviced through existing facilities in London, Ont., for customers in eastern Canada; and Post Falls, Idaho, for the western market.

He mentioned that plans have begun to expand distribution in the West but did not give any more details.

Moore concluded by sharing some industry forecasts for sales growth in the U.S. in 2021. While these outlooks were negative or nearly flat compared with last year's record increases, Orgill plans for seven percent growth this year, a goal that is predicated on the company returning to pre-pandemic levels of service. "We're expecting another strong year of growth, and success, for our customers and the industry generally."

Finally, he shared some aggressive longer-term growth plans. "We are working to ensure we have the capacity in place to support the potential of doubling our business over the next five years."




Canadian Tire ends year with huge increases in online sales

Canadian Tire Corp.'s latest results revealed a strong fourth quarter and record sales increases for the year, especially within its Canadian Tire Retail division (CTR).

Reflecting performance across the company's business units, which include Mark's, SportChek, and Helly Hansen, consolidated retail sales increased $479 million in the fourth quarter, up 9.9 percent over the same period in 2019. Excluding Canadian Tire's petroleum business, consolidated retail sales were up 13.6 percent. Consolidated revenue increased by 12.9 percent in the fourth quarter; excluding Petroleum, it was up 17.4 percent.

"We achieved outstanding operational and financial results in 2020, driven by sustained strong growth in e-commerce and owned brands, and the addition of 1.8 million new customers to the Triangle Rewards program," said Greg Hicks, president and CEO of Canadian Tire Corp., in a release.

The company says its strong omnichannel performance in the quarter drove comparable sales growth of 9.5 percent. CTR had growth of 12.8 percent, driven by double-digit growth in almost 70 percent of product categories and 18 percent growth by its private-label, or owned brands. E-commerce sales surged across all retail banners, with CTR up 179 percent.

For the full year, Canadian Tire's retail sales grew 11 percent, excluding Petroleum, primarily driven by 17.6 percent growth at CTR. The company's e-commerce sales reached $1.6 billion, up $1 billion or 183 percent, with CTR delivering over 250 percent growth.

"Looking forward, the proven resilience of our business model, the strength of our Triangle Rewards program, and the relevance of our assortment position us well to continue engaging with our customers and supporting them in 2021 and beyond," Hicks added.

 
 

Why pros feel "alienated" shopping at stores that also cater to DIYers

How much of a pro's materials spending goes to home improvement dealers? That depends on who you're talking to, and where. But the "why" is clear: contractors and builders shop and buy where they feel wanted, and that's not always the case, they say, when stores also cater to DIYers and consumers.

"We've tried them all," said Rick St. Laurent, owner of Peak Improvements, a full-service design-build firm based in Edmonton.

"And we go with those that offer the best pricing, delivery, and service."
And with products in short supply during the coronavirus pandemic, contractors and remodelers have had to be flexible about who they buy from.

Many of the pros interviewed by Hardlines admitted they don't buy much from big box dealers. Lisa Johnson, co-owner of Dependable Renovations, a high-end customer remodeler in Calgary, purchases tools from Home Depot. But, she said, she goes elsewhere for building materials and finishing products. "We have attempted to work through box stores, but there is little to no follow-up service, and without a specific sales-rep relationship, we just become another number," said Johnson.

Indeed, the more consumer-oriented the store, the more alienated pros seem to feel, which relegates those stores to secondary or emergency sources of supply. There's a psychological factor at play here, too. Michael Upshall, who owns Probuilt, a design-build firm based in Bolton, Ont., said his company's product suppliers include Home Hardware, Home Depot, and RONA. But his "biggest gripe" about home improvement stores, in general, is that they don't cater specifically to pros. "None of them has gotten it right or has someone in the store who speaks our language."

All of Canada's home improvement retail chains have pro programs to increase their business with these customers. Home Depot Canada recently updated the app for its ProXTRA members to simplify how these contractors can earn and redeem loyalty points. Last fall, Lowe's Canada launched VIPpro, a program designed to offer its contractor customers an integrated purchasing experience across the retailer's more than 235 corporate stores that operate under the Lowe's, RONA, and Réno-Dépôt banners. That includes retraining its pro dedicated staff to be more expert and helpful to contractors.

"Pros need a return on their investment in time," said Jeff Oben, Lowe's Canada's senior director of pro sales-in store. "I wake up every morning asking how we can make it more convenient for them to shop our stores."

(This is excerpted from an article in the latest issue of our sister publication, Hardlines Home Improvement Quarterly magazine. HHIQ is mailed to more than 11,000 dealers across Canada.)

 





 

... that your new product line, or that new hire, is the news we want to share in Hardlines? Let us know what's new with your company, so we can share it with the Hardlines Family! Send your news to our editor, Christina Manocchio: christina@hardlines.ca.

RETAILER NEWS

Ace Hardware saw record Q4 revenues of $2.1 billion, an increase of 39.2 percent from the fourth quarter of 2019. Net income for the quarter was $43.1 million, up $39.6 million from a year prior. Full-year revenues rose 27.9 percent to a record $7.8 billion. Net income for fiscal 2020 was $316.9 million, which was $176.5 million higher than in 2019.

Walmart has reported record fourth-quarter and full-year revenue. Total Q4 revenue reached $152.1 billion, an increase of 7.3 percent. Walmart U.S. comp sales increased 8.6 percent, with e-commerce sales up 69 percent. Walmart International net sales were up 5.5 percent. For the year, total revenue was up 6.7 percent and annual revenue of nearly $560 was up $35 billion. Comp sales for Walmart U.S. increased by 8.6 percent., while U.S. e-commerce sales grew 79 percent. Walmart International net sales increased 1.0 percent or 5.2 percent in constant currency.

West Fraser Timber reported Q4 earnings of $366 million, up from a $31 million loss a year ago, while sales for the quarter rose to almost $1.7 billion, compared to $1.13 billion. The lumber segment generated operating earnings of $503 million. For the full year, sales totalled $5.85 billion with earnings at $776 million, up from sales of $4.88 billion and a $150 million loss in fiscal 2019.

Schlage Locks has revamped its branding with a new tagline, "Trust Your Home to Schlage", a revised visual identity, and a new marketing spot that emphasizes the customer's trust and peace of mind.

BBX Capital, Inc., through its subsidiary Renin Holdings, has acquired Colonial Elegance for a deal worth about $39 million. Montreal-based Colonial Elegance is a supplier and distributor of building products, including barn doors, closet doors, and stair parts. Renin is a maker and distributor of sliding doors, door systems and hardware, and home decor products.

Sales of existing homes climbed by two percent in January, setting a record. The seasonally adjusted activity was running at an annualized pace of 736,452 units. Actual (not seasonally adjusted) sales activity posted a 35.2 percent gain, year over year, in January. (Canadian Real Estate Association)

The seasonally adjusted annual rate of housing starts rose by 23.1 percent in January to 282,428 units. January's pace was 281,389 units, up 22.7 percent from December's 229,350 units. The SAAR of urban starts increased by 27.2 percent, with the rate of single-detached starts up 36.8 percent. (StatCan)

Retail sales in the U.S. rose 5.3 percent in January. Excluding automobiles, sales were up 5.9 percent. Gains were logged across all major categories, with sales by LBM and garden supply dealers spiking by 13.7 percent. (U.S. Commerce Dept.)

DX3 Canada, which bills itself as Canada's largest retail, marketing, and technology event, will hold its 10th edition March 2 to 5, with Hardlines as a media partner. The all-virtual event encompasses a Retail Summit and a Marketing & Innovation Summit. For more information, visit the DX3 Canada site. (For a 25 percent discount, use coupon code HARDLINES25.)

From July to September of last year, consumers spent $199.44 billion online with U.S. retailers. That's an increase of 37.1 percent from the same quarter the prior year, reports the U.S. Commerce Department. That meant nearly $1 in every $5 spent came from orders placed online during the third quarter of 2020.

"This dealer-focused transaction strengthens the program for all Home dealers and Patrick Morin by leveraging Home's national scale with Patrick Morin's position and expertise in Quebec."
— Kevin Macnab, president and CEO of Home Hardware Stores, on his company's investment, with Groupe Turcotte, in the acquisition of home improvement retailer Patrick Morin.
Classified Ads



Sales Representative Quebec
Regal Ideas, the leading manufacturer of innovative Aluminum railings and outdoor living products requires a seasoned sales professional to manage our growing business in the Quebec region. The successful candidate will have a proven track record of managing a network of Retail and Distribution partners in the Building Materials industry in Quebec.
Strong leadership skills and relationship building capabilities are key. Must be able to work collaboratively with our Management team to execute corporate mandates and business plans to achieve goals. Candidate will be computer literate and comfortable working with the Microsoft suite of software products and have a good knowledge of Social Media. "Can Do" attitude and willingness to travel essential!
Send resume and salary expectations to marketing@regalideas.com  Only successful candidates will be contacted. University education an asset but not a requirement.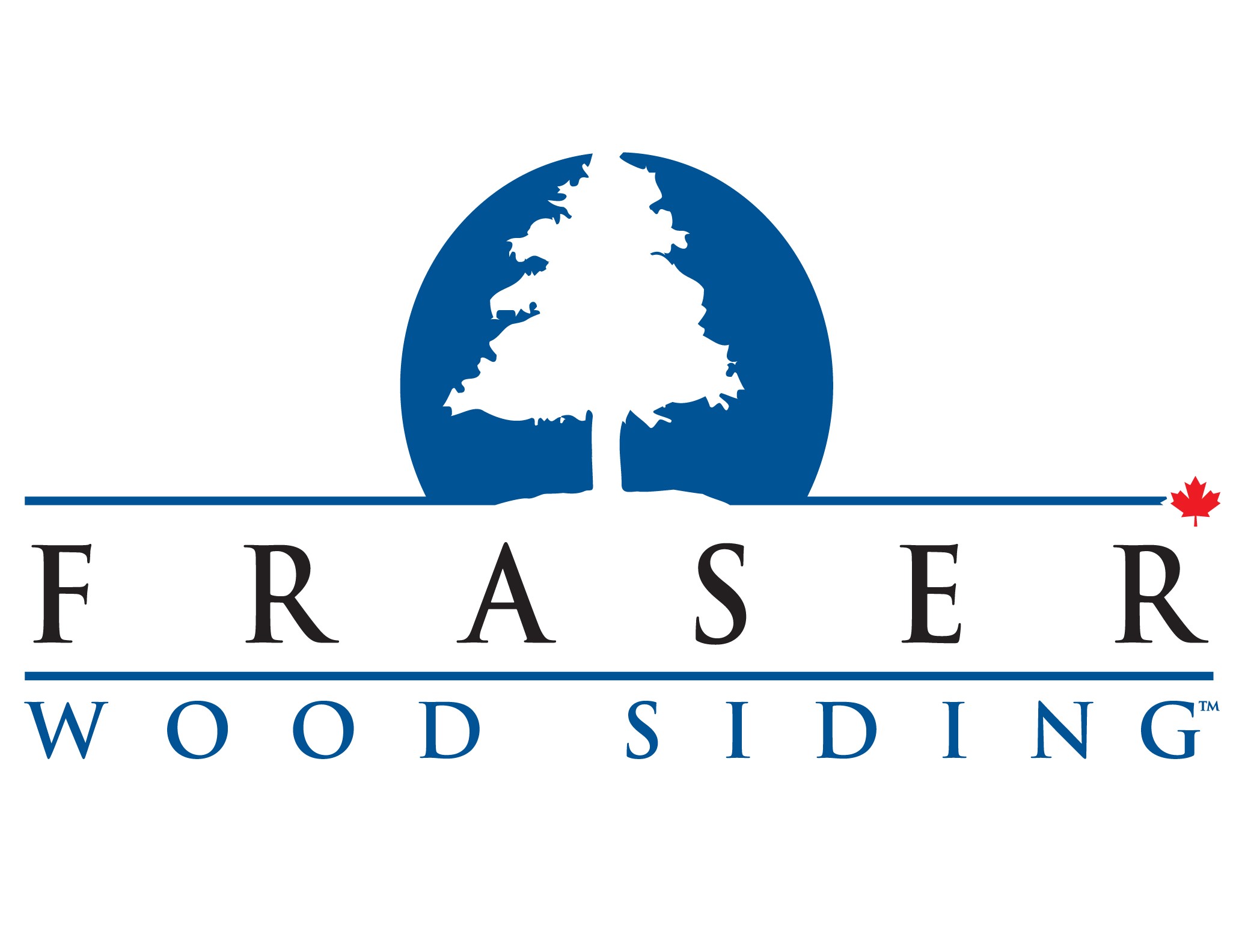 We are pleased to announce the welcome addition of AFA Forest Products Inc. to our existing distribution partner network. AFA's extensive presence and capabilities will help to better distribute the complete line of Fraser Wood Siding product offerings in Atlantic Canada effective immediately.  "Partnering with AFA Forest Products allows us the opportunity to continue our growth strategy in all of the Atlantic Provinces, including Newfoundland.  We are excited about the opportunity to expand with AFA and we are confident our Dealer partners will find this to be a positive move as well", stated Grant Cowx, Director of Sales for Fraser. 
 
"Fraser Specialty Products is a widely respected manufacturer of quality wood siding products whose core values align with our own here at AFA. Fraser Wood Siding adds a new and exciting element to our growth strategy for the exterior siding category, specifically for Atlantic Canada. We look forward to working alongside the great people at Fraser Wood Siding as well as our own dealer partners in contributing to this program's success." Stated George McCart Allied Sales & Director of Marketing for AFA. 
 
About Fraser Wood Siding
Fraser Wood Siding is leading Canadian manufacturer of innovative Wood Siding based in Edmunston, NB.  Their main brands are Evolution and Classic Siding, as well as Estate and Classic Shingles.
About AFA Forest Products
AFA Forest Products Inc. is one of Canada's leading Commodity and allied product distributors with over four decades in the distribution and logistics industries. AFA takes pride in its position in the market as a bilingual, diversified Canadian company that is committed to unmatched service and the pursuit of product innovation.


Kitchen Craft is a subsidiary of MasterBrand Cabinets, Inc., an industry leader that comprises a breadth of quality cabinet brands. Elegant. Versatile. Stylish. Defining qualities of Kitchen Craft, one of MasterBrand's fine cabinet lines.
We are hiring a Territory Sales Representative for the Greater Toronto Area.

Territory Sales Rep. (GTA) – responsible for developing and building relationships with new and existing customers to generate sales revenue. You possess the ability to achieve sales targets through effectively developing designated territory.  Your results driven sales approach will actively seek out and engage customer prospects while balancing sales and service expectations.
For more information on these positions visit https://www.kitchencraft.com/careers or apply directly to: https://smrtr.io/4Xf_L

We thank all applicants for their interest, however only qualified candidates will be contacted for interviews.


Nicholson and Cates Limited is a distributor of premium quality building materials. We attribute much   of our success to the strength of our people, our service and product selection. We are hiring to fill two positions to join our team - Marketing Coordinator and Inside Sales Representative.

Marketing Coordinator - responsible for a wide range of functions and will assist in the development and implementation of the company's marketing strategy.

Inside Sales Representative - responsible for supporting the sales team, order entry, customer service, providing product knowledge and generating sales.
Both positions are full-time permanent positions, working out of our Burlington, ON head office.
For more information on these positions visit https://niccates.com/careers
Interested candidates, please send your resume to careers@niccates.com. We thank all applicants for their interest, however only qualified candidates will be contacted for interviews.


Looking to post a classified ad? Email Michelle for a free quote.
Privacy Policy | HARDLINES.ca



HARDLINES is published weekly (except monthly in December and August) by HARDLINES Inc.
© 2020 by HARDLINES Inc.
HARDLINES™ the electronic newsletter www.HARDLINES.ca
Phone: 416.489.3396; Fax: 647.259.8764

Michael McLarney — President— mike@hardlines.ca
Christina Manocchio — Editor— christina@hardlines.ca
Geoff McLarney — Assistant Editor— geoff@hardlines.ca

David Chestnut — VP & Publisher— david@hardlines.ca
Michelle Porter— Marketing & Events Manager— michelle@hardlines.ca
Accounting — accounting@hardlines.ca

The HARDLINES "Fair Play" Policy: Reproduction in whole or in part is very uncool and strictly forbidden and really and truly against the law. So please, play fair! Call for information on multiple subscriptions or a site license for your company. We do want as many people as possible to read HARDLINES each week — but let us handle your internalrouting from this end!

1-3 Subscribers: $495
4 -6 Subscribers: $660
7 -10 Subscribers: $795
11-20 Subscribers $1,110
21-30 Subscribers $1,425

We have packages for up to 100 subscribers!

For more information call 416-489-3396 or click here
You can pay online by VISA/MC/AMEX at our secure website, by EFT, or send us money. Please make cheque payable to HARDLINES.