IN THIS ISSUE:

Great dealers wanted: It's time to enter the 2021 Outstanding Retailer Awards
Latest hires reflect Peavey's efforts to build its network of Ace dealers
Home Hardware, Princess Auto, Home Depot make list of top employers
Lowe's CEO taps his own roots to raise support for communities and workers

PLUS: Lowe's Canada launches spring hiring blitz, Castle in Quebec, Fraser Wood Siding and AFA, André Lavoie joins BMR, Home Depot's new Dallas DC, Honeywell partners with King Marketing, Igor Halencak at RenoRun, Tractor Supply's Q4, U.S. home construction up, and more!

Great dealers wanted: It's time to enter the 2021 Outstanding Retailer Awards  

Hardlines is pleased to announce the call for entries for the 2021 Outstanding Retailer Awards.

The awards, which recognize the finest retailers in the hardware and home improvement industry, are national in scope. All Canadian hardware and home improvement retailers and managers who have operated under their current ownership for at least two years are eligible.

Dealers may submit their entries directly to Hardlines. Alternatively, their chain or buying group head offices may select their best dealer(s) and prepare their entries for them in collaboration with the dealer. Head offices may enter more than one store per category. In addition, vendors may identify specific outstanding retailers for entry. ORA submissions are due June 25.

The awards will be presented to the winning dealers during a gala dinner at this year's Hardlines Conference, which will be held Oct. 19 and 20 at the Queen's Landing Hotel, Niagara-on-the-Lake, Ont.

Categories to enter: 1. Best Hardware Store (any size); 2. Best Building Supply/Home Centre (under 15,000 square feet); 3. Best Building Supply/Home Centre (over 15,000 square feet); 4. Young Retailer Award (a store manager 35 or under; entrants may be owners or chain employees); 5. Marc Robichaud Community Leader. This award is open to all stores. Its purpose is to celebrate the outstanding contributions, events, charitable donations, etc., made by a store's staff/managers/owners to the community they serve; 6. Best Large Surface Retailer (over 65,000 square feet); 7. Best Contractor Specialist Store.

Winners will receive a trip for two to Toronto, plus two nights' accommodation at the Queen's Landing Hotel in nearby Niagara-on-the-Lake, Ont. The winning dealers will attend the Hardlines Conference on Oct. 19 and 20 and participate in the ORA Gala Dinner on Oct. 19, at the end of day one of the conference.

In addition, winners will receive an inscribed plaque; a write‐up in Hardlines Home Improvement Quarterly magazine; and a customized video and photo ready to be sent to local media.

Launched in 1992, the Hardlines Outstanding Retailer Awards are the industry's only national awards program dedicated to celebrating the achievements of hardware and building supply dealers in Canada. Over almost three decades, the program has honoured more than 160 retailers.

(To fill out the ORA application, please visit www.oras.ca; or contact our Editor, Christina Manocchio, for further information. Le formulaire est également disponible en français.)

Latest hires reflect Peavey's efforts to build its network of Ace dealers 

Peavey Industries continues to expand its operations to serve its family of Ace dealers, adding new names to its development team. Peavey acquired the licence and distribution rights to the Ace stores in Canada from Lowe's Canada in the spring of last year.

Most recently, Peavey has hired two Ace business development managers. Mark Mossman has been brought on as business development manager for Eastern Canada. Based in Ontario, he was formerly residential sales manager with Great Northern Insulation. Also new: Kevin Sagert has joined as Ace business development manager for Western Canada. He's based in Alberta. In his previous position, he worked with independent retailers at Pharmacy Brands Canada.

Mossman and Sagert are responsible for engaging with independent dealers to guide them through the process of becoming an Ace-bannered store. That includes everything from assisting with store design and inventory coordination to finance and vendor relations. Both men report to Damian Zapisocky, SVP, corporate and strategic development.

The new hires reflect the company's readiness to start recruiting new members for the Ace banner. The initial focus of the Ace team was to work with the existing dealers as they transitioned from Lowe's Canada, based in Boucherville, Que., to Peavey's distribution network. Peavey has a distribution centre in Red Deer, Alta. where its head office is located, as well as a DC in London, Ont., which was part of its acquisition of TSC Stores in early 2018. These DCs are stocked with hardware and farm products that fit with many of the Ace dealers' hardlines needs.

For the stores that carry building materials, Lowe's Canada continued providing LBM distribution out of its warehouses through the remainder of 2020. Then, before Christmas, Peavey announced a supply deal with Sexton Group, the LBM buying group based in Winnipeg. Ace dealers now have access to product through Sexton's arrangements with its suppliers.

Home Hardware, Princess Auto, Home Depot make list of top employers  

Forbes magazine has published its list of Canada's best companies to work for. In collaboration with the market research company Statista, Forbes selected Canada's Best Employers for 2021 based on a survey of more than 8,000 Canadian employees working for companies that employ at least 500 people in their Canadian operations.

Several retailers made the list, including ones that sell hardware and home improvement products.

The ranking is based on corporate culture and how a company treats its employees. The overall well-being of workers has become an even greater issue than in the past thanks to the impact of COVID-19. With people working remotely, confined to their homes, or going to offices and workplaces that require stringent protocols to ensure safety, the stresses of life and work pose challenges, not just for the individuals affected, but for the companies they work for.

Costco Canada landed right near the top, at number 13. IKEA was number 124. Princess Auto, the hardlines chain based in Winnipeg, came in at number 143, while Home Hardware was number 173. Home Depot was number 201 and Canadian Tire came in at number 268.

And the top company? It was the Canadian Mental Health Association. Through the pandemic, that organization found itself swamped with calls and requests for help, as people foundered under the stresses of ongoing lockdowns. CMHA worked to manage the stresses of its workers and provide everything from days off for R&R to team-building contests for employees working remotely.

Lowe's CEO taps his own roots to raise support for communities and workers 

The CEO of Lowe's Cossays the needs of its stores'associates and of the communities, they serve remain fundamentals for the company. Marvin Ellison spoke last month at "Retail's Big Show," the virtual conference of the National Retail Federation in the U.S.

In conversation with NRF president and CEO Matthew Shay, Ellison said he was very proud of the $1.2 billion set aside for COVID-19 support, calling the situation "challenging both personally and professionally for all of us" over the past year. The added financial support to help get through tough times is something Ellison himself could appreciate personally. He referred to his middle-class upbringing as the middle child in a family of seven kids in a small West Tennessee town with working-class parents.

"Growing like that and working my way through school … it taught me a lot about what it feels like to be on the front lines," Ellison said, adding that he understood the pressure of clocking in and out of work and making ends meet.

"It gives me and members of my team perspective on how our front-line associates are feeling when they are faced with these unprecedented challenges," including health care or just stretching their budgets for their families. Ellison recognized that staff in the stores are among the most vulnerable members of the workforce.

Driven by that attitude, Lowe's developed ways to support workers and take that support to the communities the stores serve—a mandate that is already strong within Lowe's Canadian business. Along with bonuses and paid sick days, the company began extending small business grants and boosts to minority businesses. "We just believe it's the right thing to do," Ellison noted.

Just last week, Lowe's paid out another $80 million to support its workers. A $300 special payment went to full-time employees, while part-time and seasonal staff were to receive $150 each.

"As we approach spring, I am enormously proud of the way our associates have served customers and supported each other this past year through an unprecedented health crisis," Ellison said of the latest disbursement.

And in Canada, that support of local communities remains a significant part of the company's DNA. Last month, Lowe's Canada completed its "Heroes Campaign," which raised more than $2.1 million for some 235 non-profit organizations and public schools across the country (shown here). In addition to providing matching funds for donations at each store, Lowe's Canada provided an additional $800,000 to the cause, in recognition of the increased needs among the charitable organizations it supports.

At BMR Group, André Lavoie has been appointed VP, finance. A graduate of HEC Montreal, Lavoie spent 17 years at the Caisse de dépôt et placement du Québec, where he was named senior director, investments, private equity, in 2016.

Igor Halencak, the former EVP merchandising and marketing for Lowe's Canada, has joined RenoRun as Retail Consultant. RenoRun is an app-based delivery service for contractors that gets building products from the home improvement supplier to the job site. Halencak spent just over six years at Lowe's Canada, having joined from Sears Canada in 2013.

DID YOU KNOW...?

... that the latest issue of our sister publication, Hardlines Home Improvement Quarterly, is now available online? In the Q1, 2021 digital edition of HHIQ, learn what dealers are doing to confront COVID, find out how a younger generation is breathing new life into their stores, and read why Peavey's Doug Anderson took over Ace Canada—and how he'll make it work. Plus: our interview with Marianne Thompson, the top merchant at Home Hardware. Click here to read the full issue!

RETAILER NEWS

Lowe's Canada has launched a spring hiring campaign in preparation for the home improvement industry's busiest season. The company aims to fill over 7,000 full- and part-time positions throughout its network of Lowe's, RONA, and Réno-Dépôt corporate stores across Canada. It will hold a series of national and regional hiring events over the next two months.

Castle Building Centres has added Distribution D'Astous in Quebec's Bas-Saint-Laurent region as the group's newest member. Distribution D'Astous was established almost 20 years ago and during that time has grown into a full-service home improvement centre.

The Home Depot has opened a distribution centre in Dallas to fulfill online orders and store orders. The 1.5-million-square-foot facility is designed for fulfillment through multiple channels, whether delivering items directly to customers' homes or for pickup at local stores. It also manages the delivery and installation of large appliances ordered in stores or online, along with the removal of old appliances.

Tractor Supply Co.'s Q4 sales rose by 31.3 percent to $2.88 billion. Comp sales increased 27.3 percent, compared to a 0.1 percent increase in the prior year's Q4. Gross profit increased 34.2 percent to $995.5 million, from $741.8 million in the fourth quarter of 2019. Net income was $135.9 million, compared to $144.2 million.

SUPPLIER NEWS

Honeywell Safety Products has partnered with King Marketing's national team of sales reps. "King Marketing is proud to represent the Honeywell brand and is looking forward to helping grow their business across Canada," said King Marketing president Paul Crawford in a release. Honeywell's brands include Honeywell, Uvex, North, Howard Leight, Oliver, Servus, and Miller.

Fraser Wood Siding has announced the addition of AFA Forest Products Inc. to its distribution partner network. "Partnering with AFA Forest Products allows us the opportunity to continue our growth strategy in all of the Atlantic provinces, including Newfoundland," Grant Cowx, Fraser's sales director, said in a release. "Fraser Wood Siding adds a new and exciting element to our growth strategy for the exterior siding category, specifically for Atlantic Canada," added AFA's marketing director, George McCart.

Sherwin-Williams reported its Q4 profits rose to $407 million, from $248.6 million in Q4 of 2019. Sales rose to $4.49 billion, compared to $4.11 billion a year ago. In the Americas, sales rose by nine percent. The company attributed the gains to "higher residential repaint, DIY, and new residential paint sales in the U.S. and Canada," partially offset by the impact of the pandemic.

Sales of new single-family homes in the U.S. rose by 1.6 percent to a seasonally adjusted annual rate of 842,000 units in December. November's rate meanwhile was revised down to 829,000 units, from the preliminary figure of 841,000 units. (U.S. Commerce Dept.)

U.S. construction spending rose by one percent in December, as homebuilding activity offset a soft non-residential sector. Investment in residential construction for the month rose by 3.1 percent, with spending on the construction of single-family homes up by 5.8 percent. Construction spending seasonally adjusted in December was 5.7 percent higher than a year prior. (U.S. Commerce Dept.)

"The pandemic continues to have a significant impact on non-essential retailers. Due to these circumstances beyond our control, the company has had to make adjustments which have resulted in a reduction in workforce." —Tiffany Bourré, a spokesperson For Hudson's Bay Co., following the announcement that the retailer would permanently lay off more than 600 employees. A Toronto employment lawyer is representing workers who are contesting the terms of their termination.
Classified Ads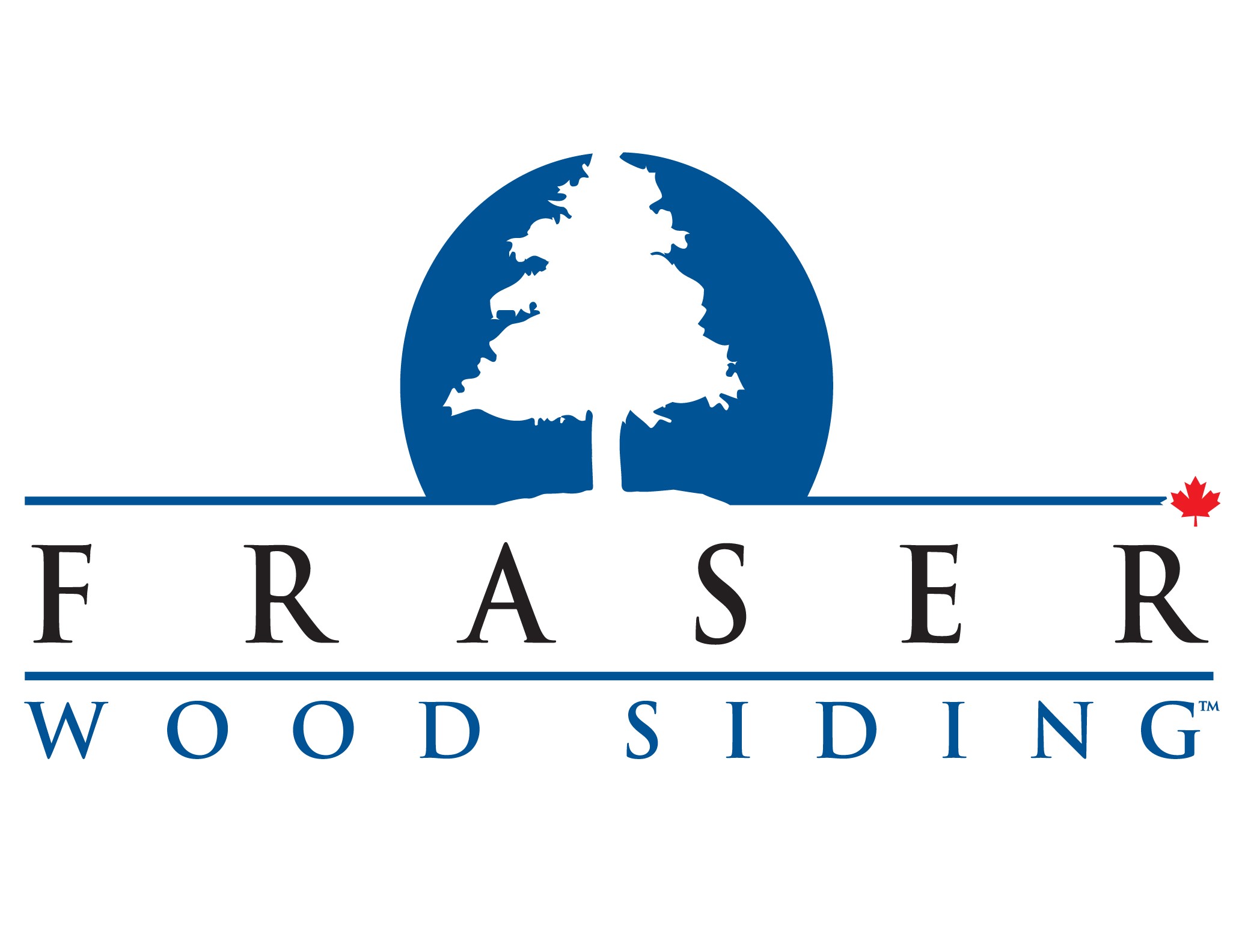 We are pleased to announce the welcome addition of AFA Forest Products Inc. to our existing distribution partner network. AFA's extensive presence and capabilities will help to better distribute the complete line of Fraser Wood Siding product offerings in Atlantic Canada effective immediately.  "Partnering with AFA Forest Products allows us the opportunity to continue our growth strategy in all of the Atlantic Provinces, including Newfoundland.  We are excited about the opportunity to expand with AFA and we are confident our Dealer partners will find this to be a positive move as well", stated Grant Cowx, Director of Sales for Fraser.

"Fraser Specialty Products is a widely respected manufacturer of quality wood siding products whose core values align with our own here at AFA. Fraser Wood Siding adds a new and exciting element to our growth strategy for the exterior siding category, specifically for Atlantic Canada. We look forward to working alongside the great people at Fraser Wood Siding as well as our own dealer partners in contributing to this program's success." Stated George McCart Allied Sales & Director of Marketing for AFA. About Fraser Wood Siding Fraser Wood Siding is leading Canadian manufacturer of innovative Wood Siding based in Edmunston, NB.  Their main brands are Evolution and Classic Siding, as well as Estate and Classic Shingles.

About AFA Forest Products AFA Forest Products Inc. is one of Canada's leading Commodity and allied product distributors with over four decades in the distribution and logistics industries. AFA takes pride in its position in the market as a bilingual, diversified Canadian company that is committed to unmatched service and the pursuit of product innovation.


Kitchen Craft is a subsidiary of MasterBrand Cabinets, Inc., an industry leader that comprises a breadth of quality cabinet brands. Elegant. Versatile. Stylish. Defining qualities of Kitchen Craft, one of MasterBrand's fine cabinet lines.

We are hiring a Territory Sales Representative for the Greater Toronto Area.

Territory Sales Rep. (GTA) – responsible for developing and building relationships with new and existing customers to generate sales revenue. You possess the ability to achieve sales targets through effectively developing designated territory.  Your results driven sales approach will actively seek out and engage customer prospects while balancing sales and service expectations.

For more information on these positions visit https://www.kitchencraft.com/careers or apply directly to: https://smrtr.io/4Xf_L

We thank all applicants for their interest, however only qualified candidates will be contacted for interviews.


Nicholson and Cates Limited is a distributor of premium quality building materials. We attribute much   of our success to the strength of our people, our service and product selection. We are hiring to fill two positions to join our team - Marketing Coordinator and Inside Sales Representative.

Marketing Coordinator - responsible for a wide range of functions and will assist in the development and implementation of the company's marketing strategy. Inside Sales Representative - responsible for supporting the sales team, order entry, customer service, providing product knowledge and generating sales. Both positions are full-time permanent positions, working out of our Burlington, ON head office. For more information on these positions visit https://niccates.com/careers Interested candidates, please send your resume to careers@niccates.com. We thank all applicants for their interest, however only qualified candidates will be contacted for interviews.

Thriving, established lumber yard for sale in the North Perth (ON) area.
– 3-acre property with 4,750 square feet of store and 30,000 square feet of storage buildings.
– A large part of the yard is paved.
– Growing population in the region.
– Potential for business growth.
– Quality pool of loyal contractor customers.
– Currently runs as an independent yard and belongs to the Sexton Buying Group.
Please inquire through Daryl or Wayne Smith; 519 291 4488
Looking to post a classified ad? Email Michelle for a free quote.
Privacy Policy | HARDLINES.ca HARDLINES is published weekly (except monthly in December and August) by HARDLINES Inc. © 2020 by HARDLINES Inc. HARDLINES™ the electronic newsletter www.HARDLINES.ca Phone: 416.489.3396; Fax: 647.259.8764 Michael McLarney — President— mike@hardlines.ca Christina Manocchio — Editor— christina@hardlines.ca

Geoff McLarney — Assistant Editor— geoff@hardlines.ca David Chestnut — VP & Publisher— david@hardlines.ca

Michelle Porter— Marketing

& Events Manager— michelle@hardlines.ca Accounting — accounting@hardlines.ca

The HARDLINES "Fair Play" Policy: Reproduction in whole or in part is very uncool and strictly forbidden and really and truly against the law. So please, play fair! Call for information on multiple subscriptions or a site license for your company. We do want as many people as possible to read HARDLINES each week — but let us handle your internalrouting from this end!

1-3 Subscribers: $495 4

-6 Subscribers: $660 7 -10 Subscribers: $795 11-20 Subscribers $1,110 21-30 Subscribers $1,425

We have packages for up to 100 subscribers! For more information call 416-489-3396 or click here You can pay online by VISA/MC/AMEX at our secure website, by EFT, or send us money. Please make cheque payable to HARDLINES.