January 21 , 2013, Volume xix, #3
"Why fit in when you were born to stand out." —Theodor Seuss Geisel, aka Dr. Seuss (American writer, poet, and illustrator, 1904-1991)
______________________________________________________________________
La Coop fédérée and BMR in discussions
         MONTREAL — La Coop fédérée and BMR have confirmed that discussions are currently underway towards an eventual business relationship. While

neither side will confirm further details, those discussions could, say insiders, be heading toward anything from a supply deal for BMR's distribution business to an outright takeover of BMR by La Coop.

 The giant Quebec agri-food co-operative is a $5.2 billion company that has large holdings in farm and feed, oil and gas, and hardware and farm  machinery. That latter division operates under the Unimat name, supporting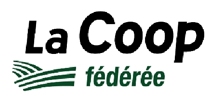 hardware and building materials dealers that generate close to $297 million in sales annually. BMR is a buying group with its own hardware and building materials distribution whose ownership is held in large part by a small group of BMR dealers. Total sales by its 187 dealers exceed $1.3 billion.

According to a joint release by the two companies, "These discussions are being held in an active business context for Quebec distributors and retailers specializing in hardware, renovation, agricultural machinery and gardening products."

The release adds that the finalization of any deal would be shared with management of the two companies first. In the meantime, discussions remain confidential, and neither company would comment.
back to top


______________________________________________________________________
Orgill ramps up presence in West, Quebec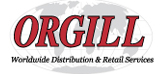 MEMPHIS, TN — U.S. hardware wholesaler Orgill continues to make inroads into the Canadian market. After securing customers as far flung as Vancouver Island and Newfoundland, Orgill has now set itself up to serve francophone customers.

It has created a French-language catalogue and put in place a customer service and field support co-ordinator in Montreal. Josée Deganais, formerly at POS systems company OGC, spent time in Memphis being trained at Orgill's head office.

"Part of our effort to do what it takes to service our customers in Canada and Quebec is certainly an important part of that," says Ron Beal, president of Orgill.

He adds that the French catalogue is also online, along with an upgraded version of the English site. The French translation carries through to all aspects of the customer's contact with Orgill—invoices, bills of lading, etc.

In the West, another person, Greg Kelly, formerly with Arxx, has been added to the business development team. That team works under the aegis of Castle Building Centres, with which Orgill has a preferred supply arrangement and management arrangement. There, Orgill insiders say the wholesaler is finding great success with new customers, including existing dealers and ground-up stores.

"We're in the process of really changing our sales force. We've hired additional field support people in the Prairies and Ontario," Beal noted.

Part of this expansion into different Canadian regions has required Orgill to accommodate regional tastes. "We're continuing to round out assortments for regional needs," says Beal, "especially in Quebec, such as reflecting local brand preferences."
______________________________________________________________________
At 40, Taiga keeps growing in Maritimes
  BURNABY, BC — Now in its 40th year of operations, West Coast-based Taiga Building Products Ltd., the wholesale building products distributor, continues to find growth in its most far-flung market.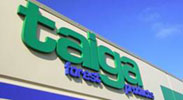 It's just announced the move to a larger distribution centre in Atlantic Canada, relocating its Halifax operations to 120 Ilsley Avenue, Dartmouth, NS. The new site is located within Burnside Park, Nova Scotia's largest business park, and has a significantly larger warehouse and yard than the previous location.

"As we celebrate our 40th anniversary, our history in Atlantic Canada is our briefest," says Dave McNeil, vice president, Eastern Canada. "But this is already our third home there in 15 years. We keep 'trading up.' We see the Maritime market as a huge distribution supporter and we must dig our roots deep there."

The site, which is serviced by CN Rail, provides better access to transportation infrastructure, including four major highways and the Fairway Cove container terminal. McNeil says the company "jumped at the chance to purchase a site with good rail access."

Mark Dill, general manager, Atlantic Region, adds "The larger, better situated facility will allow us to continue to enhance the service we provide to our valued customers. Nova Scotia's economy is poised for growth, and the move better positions us to help our customers in the region capitalize on the opportunities ahead."
______________________________________________________________________
U.S. wholesaler Handy Hardware files for bankruptcy
    HOUSTON, TX — Handy Hardware Wholesale, Inc. has filed for bankruptcy protection under Chapter 11 of the bankruptcy code. In connection with its re-organization, Handy has reached an agreement with Wells Fargo Credit to provide Debtor-in-Possession Financing during a reorganization process.

"Chapter 11 re-organization was not Handy's preferred option but it was the only option whereby Handy could provide financial stability over the short term for vendors and suppliers to ensure the continued flow of product to Handy's member dealers—without the risk or uncertainty of non-payment," said Handy president Tommy Schifanella.

The news comes on the heel of the company's recent facility closing in Meridian, MI. According to company reports, Handy incurred substantial debt through building and operating the Meridian facility and was unable to grow its operations to cover its costs and debt service quickly enough.

"I am confident that the decision to close Meridian was the right one and Handy will move quickly to complete the reorganization process," said Schifanella. "We expect to be in a position to provide our member dealers with an update regarding our plan and resolution for their current share ownership at our spring market in Houston later this month."
back to top

______________________________________________________________________ 

OBI co-founder Manfred Maus to be awarded

  COLOGNE, Germany — Manfred Maus, co- founder of the German DIY chain OBI, has been selected to receive the European industry's second Global DIY-Lifetime Award. The award ceremony will take place at a gala dinner during the second Global DIY-Summit in Rome on June 6, 2013.

The award is being presented by the European DIY-Retail Association (EDRA) and the European Federation of DIY Manufacturers, fediyma. The first global lifetime award winner was Pat Farrah, one of the co-founders of The Home Depot.

Maus was selected for his contribution over three decades to the home improvement industry. He was one of the DIY pioneers in Germany when, as co-founder of OBI, he opened the first store in Hamburg in 1970. For many years he was group CEO before taking over as chairman in 2000, a position he held until 2004.

Manfred Maus was also the first president of the German DIY Association (BHB) when it was re-founded in 1991, a position he held until 2006. During his time as president his vision was to start a European association. Together with the French DIY-Retail Association (FMB), EDRA was founded in 2002. Maus was the second president of EDRA, from 2004 to 2008.

For more information on the second Global DIY-Summit, June 6-7, click here.

back to top

______________________________________________________________________


Classifieds

  Better Living Products International is a world-leading designer, manufacturer and distributor of unique, high quality bath and shower organization products to retailers around the world. Better Living continues to be best recognized for its Award-Winning consumer product, 'The Dispenser'. We are seeking energetic, self-motivated and results driven sales professionals to join our team and looking to fill the following positions:
National Sales Manager, Canada to manage the day-to-day sales activity within the Canadian market. Primary focus will be on the maintenance of current accounts and programs across all channels and the search for and development of new accounts, new market segments and new business opportunities. The successful candidate will possess a minimum of 5 years sales management experience and demonstrate exceptional interpersonal, communication and leadership skills.
National Account Manager to assist us in achieving our aggressive growth plans by managing specific key accounts and channels within the USA. The successful candidate will possess 3-5 years account management experience and demonstrate exceptional interpersonal, communication and analytical skills. Experience with Mass Merchant retailers is preferred. This is an intermediate position.
Account Manager  to grow our business by calling on accounts within our secondary channels of distribution and markets. The successful candidate will possess a minimum of 2 years account management experience.
All positions will be based at our world-wide corporate headquarters in Vaughan, Ontario. We offer competitive wages, benefits and a fun working environment. Please submit your resumé and salary expectations to Camillo Caperchione, Executive Vice President, Better Living Products, Email: camillo@dispenser.com.
back to top

______________________________________________________________________

Resumés
Professional with over 25 years of experience in Sales, Marketing, Merchandising and Administration

view this

resumé

Marketing professional with over 10 years experience looking to secure a new full-time position.

view this

resumé

A Sales Professional with over twenty years of experience.view this

resumé

Experienced District Manager with a proven track record with several national chains. view this

resumé

A conscientious, highly motivated manager with a results-oriented track record in developing new business.

view this

resumé

An experienced merchandising executive possessing passion, vision, and a strategic approach to delivering bottom-line.

view this

resumé

Senior sales/marketing leader with experience in all classes of trade wishing new HARDLINES career. view this

resumé

Very Experienced Business Unit Manager, great passion for generating sales and building relastionships.view this

resumé

Worked through my career within the manfucaturer, wholesale and consumer goods industries. view this

resumé

Senior Sales Manager with vast experience in retail and wholesale sales growth in Canada. view this

resumé