January 7 , 2013, Volume xix, #1
"Half our life is spent trying to find something to do with
the time we have rushed through life trying to save."
—Will Rogers (American writer and comedian, 1879-1935)
______________________________________________________________________
The 10 top stories in home improvement in 2012
        SPECIAL REPORT — Canadians kept their eye on the border for news developments in 2012 with the announcement of Target's foray north sparking discussion of other possible imports. The most dramatic example was the saga which began with Lowe's surprise bid for RONA and ending with the resignation of RONA CEO Robert Dutton. But other companies were making quieter inroads. The outgoing year saw big boxes embrace smaller formats, diversify their interests, and make tough budget calls. Buckle up as HARDLINES takes you through the 10 most important news developments of 2012!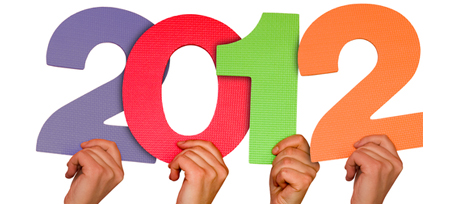 1. Indecent proposal. Lowe's was caught flat-footed by the incendiary reaction to its unsolicited acquisition proposal to RONA's board of directors. Coming at the height of the Maple Spring unrest in Quebec and just ahead of a heated election which saw sovereigntists forming a minority government, the bid turned into a political hot potato. Lowe's lost the battle, foiled by the province's pension fund, a major RONA shareholder. But the episode provoked grumbling from investors and left a divided board, indicating that the war may still be a going concern.

2. End of an era. In the aftermath of Lowe's rejection, long-time RONA CEO Robert Dutton stepped down. Dutton, who joined the firm in 1977 and oversaw its expansion outside Quebec, struggled to balance the demands of dealers who value co-operative independence and investors frustrated with underwhelming profits.

3. War of 2012. Lowe's wasn't the only American company eyeing the 49th parallel this year. Menards prepared to open a string of locations on the Michigan-Ontario border. Three stores in Metro Detroit will make the third-largest U.S. home improvement retailer available to shoppers in Windsor, while a Port Huron location will position the store in the Sarnia market. Upmarket U.S. retailer Nordstrom's opened in four Canadian malls, with another five reported to be on the way. Crate & Barrel, which has had a presence at Toronto's Yorkdale Mall since 2008, set up shop in Montreal in May.

4. New kid on the block. Without a doubt, Target was the invisible hand in this year's news. Companies across Canada scrambled to adjust their strategies and arm themselves against the competition. Loblaws announced major structural reforms and streamlining, while Walmart Canada prepared to unleash a wave of new stores. Even Canadian Tire updated its loyalty program beyond its traditional Canadian Tire "money." Meanwhile, workers at former Zeller's locations slated to be the new sites fought for job security, but British Columbia's labour relations board sided with Target, ruling that the Minneapolis-based giant was not a "successor" to Zellers.

5. A deal's a deal. One of the most interesting American imports was neither a company nor a brand, but the curious tradition of Black Friday. The event sees prices slashed in stores and online the weekend of Thanksgiving celebrations in the U.S. Although Thanksgiving in Canada had come and gone a month earlier, retailers here have carried the tradition over with enthusiasm.

6. Something old, something new. The venerable Hudson's Bay Company returned to public trading on the Toronto Stock exchange, after a six-year hiatus begun when American businessman Jerry Zucker took it private in 2006. The IPO valued the company at just over $2 billion. Under private ownership, the firm worked to increase productivity and acquire some of the cachet of its sister banner Lord & Taylor.

7. Less is more. Even the biggest of big boxes discovered the benefits of adding smaller-format stores to their repertoire. RONA moved to convert several stores into "proximity" neighbourhood retailers in scaled-down digs, and Lowe's positioned itself to follow suit. Ace Hardware in the U.S. rolled outs its "Express" stores, while RONA and Kent Building Supplies also experimented with specialized stores geared to contractors.

8. A house in order. Another major reorganization in 2012 was the formalization of TIM-BR MARTS' corporate structure. The shuffle resulted in four standalone business units, each with its own management team. TBM Holdco is the publicly-traded holding company, which owns three subsidiaries, including the TIM-BR MARTS Ltd buying group. Purple Cow Retail Services manages branding and marketing, while Chalifour Canada is the group's national hardware distributor.

9. Mind the app. It seemed there was an app for almost everything in 2012. Lowe's "Augmented Reality" allows customers to take a virtual tour of select products in stores, while RONA sought to provide customers with personalized tips for their home improvement projects. Ace, Home Hardware, Castle, and Sears were also among those getting into the game last year.

10. The gods must be crazy. In true Canadian fashion, the weather was a persistent news story in 2012. Although downgraded from a hurricane, "Superstorm" Sandy managed to wreak havoc on the eastern United States, while creating a golden opportunity for forward-looking retailers.
back to top


______________________________________________________________________
TIM-BR MART unveils new charter
CALGARY — TIM-BR MART has a new charter and a new name. Now called TIM-BR MART Group, the organizational changes are the outcome of the restructuring that the company has gone through in the past two years and reflects the re-alignment of its operations, as announced last spring.

The new charter outlines three values to support the company's values and mission: managing the business professionally, operating with a winning spirit, and being customer-centric. The Group's mission is to help improve the profitability of Canadian entrepreneurs involved in the sale of building materials and hardware.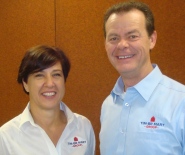 "TIM-BR MART Group has become Canada's leading group for independents and, in order to maintain that position, a cohesive team focused on a mission and priorities is absolutely critical," said Tim Urquhart, president and CEO of TIM-BR MART Group (shown here with Barbara Hopper, EVP and COO of TIM-BR MART), during the unveiling of the new charter. He noted the changes that have taken place in the industry, and the need to evolve the business to keep apace. "Operating in that fluid environment requires an examination of every part of our business to be clear on who we are, how we operate and what our values are. That's what our charter lays out."

TIM-BR MART Group's structure includes the TIM-BR MART buying group, with 750 member locations across Canada, and the hardware wholesaler Chalifour Canada. That structure is backed by a national team of 400 people. In presenting the charter to the dealers, Urquhart stressed the importance of that team. "Any company with the best services or product will falter without an engaged and focused team. Our charter unifies us, keeps us focused, and makes it easier to support each other and our customers."

Rolling out in tandem with the charter was the company's ongoing Culture Project, an initiative aimed at heightening employee engagement and further unifying TIM-BR MART's diverse, national team.
______________________________________________________________________
Allroc rationalizes to increase profitability

CALGARY — Allroc, the constructions products division of Superior Plus, has been trimming its under-performing operations and looking for ways to improve operationally as it rides out the economic recovery both here and in the U.S.

With extensive holdings in the States (Superior's acquisition in 2009 of SPI, a chain of commercial supply outlets, increased its footprint there considerably), the wholesaler and buying group is anticipating some recovery in the U.S. after four tough years.

In Canada, the slow recovery has forced Allroc to examine unprofitable outlets (most of its locations in Canada are GSDs—gypsum supply dealers). According to Paul Vandenberg, president and CEO, the focus for the next two years will be on improving internal performance.

In an exclusive interview with HARDLINES, Vandenberg said the company had closed 15 locations by the end of 2012, including nine in Canada. Most significantly, locations in Nova Scotia, New Brunswick, and Newfoundland marked Allroc's exit from Atlantic Canada altogether. Another three branches were shuttered in British Columbia's Okanagan Valley. In other markets, such as Toronto and Vancouver, smaller sites have been closed or downsized, with those markets now being served by a "hub and spoke" model.

"I don't see the Canadian market growing [in 2013]. I fact, I see it trending down," says Vandenberg. "Now is the time to get your cost structure down."

The company is also looking at ways to better manage its supply chain. To that end, it has hired Ray Sears as VP of supply. He worked formerly with a roofing supply company in the U.S. Vandenberg says supply chain management is now more centralized and better focused under the new management. Benefits include improved purchasing power, with centralized pricing strategies, "while being able to respond to the dynamics of local markets," Vandenberg adds.

"For supply chain, we really view 2013 as a year to get everything organized to position us for better operations in the future."
______________________________________________________________________
Knape & Vogt makes two acquisitions
 Grand Rapids, MI ― Knape & Vogt has announced two acquisitions. The hardware and storage products company has purchased the Waterloo Furniture Components and Dynaslide divisions of CompX International Inc. Waterloo Furniture Components is located in Kitchener, ON. Dynaslide is in Taipei, Taiwan. Both divisions manufacture precision ball-bearing slide products serving OEM and distribution with products used in office furniture, appliances, computer servers, and other commercial equipment applications. In addition, the Waterloo division makes ergonomic office and healthcare workstation products.

Knape & Vogt has also acquired the assets of Diamond Storage Concepts LLC, which markets the Hyloft brand of storage products, including ceiling-mounted overhead storage products. It also markets wall-mounted shelving and tire storage products.

"The acquisition of Diamond Storage Concepts and the Hyloft brand of products adds exciting new products to KV's line of garage and utility storage products business," said Peter Martin, president and CEO of Knape & Vogt. "Garage storage is one of the fastest growing categories in home storage and organization."
back to top

______________________________________________________________________

Resumés
Professional with over 25 years of experience in Sales, Marketing, Merchandising and Administration

view this

resumé

Marketing professional with over 10 years experience looking to secure a new full-time position.

view this

resumé

A Sales Professional with over twenty years of experience.view this

resumé

Experienced District Manager with a proven track record with several national chains. view this

resumé

A conscientious, highly motivated manager with a results-oriented track record in developing new business.

view this

resumé

An experienced merchandising executive possessing passion, vision, and a strategic approach to delivering bottom-line.

view this

resumé

Senior sales/marketing leader with experience in all classes of trade wishing new HARDLINES career. view this

resumé

Very Experienced Business Unit Manager, great passion for generating sales and building relastionships.view this

resumé

Worked through my career within the manfucaturer, wholesale and consumer goods industries. view this

resumé

Senior Sales Manager with vast experience in retail and wholesale sales growth in Canada. view this

resumé