January 16, 2011, Volume xviii, #3
"Wise men learn by other men's mistakes, fools by their own."
 —H.G. Bohn (British publisher and author, 1796-1884)
______________________________________________________________________


______________________________________________________________________
TIM-BR MARTS completes purchase of IRLY
SURREY , BC — The previously announced takeover of IRLY Distributors by TIM-BR MARTS Ltd. has been finalized. IRLY's distribution facilities here, which have historically served the group's 40-plus members in British Columbia, plus independents as far east as the Prairies, is now officially part of TIM-BR MARTS' own distribution business, Chalifour Canada.

In fact, that's the first thing you notice that's different about this office when you call it. The receptionist answers with "Chalifour Canada." Officially, says Catherine Brownlow, spokesperson for TIM-BR MARTS, the business will be known as Chalifour Canada – Vancouver Division.



Structurally, the biggest difference right now at the West Coast office is the departure of Susan Robinson, formerly president and CEO of IRLY. Everyone else there, however, remains in place, Brownlow adds, including Garry Anderson, general manager, and Brad Olsen, director of purchasing.

The IRLY banner will continue to be offered as a brand for dealers within the TIM-BR MARTS organization, Brownlow says (IRLY dealers are already members of TIM-BR MARTS.). HARDLINES could not confirm as of press time whether the management of that banner would remain in Surrey or be moved to either TIM-BR MARTS' head office in Calgary or its Ontario office in Vaughan, ON.
back to top



______________________________________________________________________
Housing starts end the year strong
OTTAWA — Canada's rate of new housing construction rose significantly in December, climbing almost 8% above the previous month. The seasonally adjusted annual rate of housing starts was 200,200 units in December, according to CMHC, up from 185,600 units in November.

Urban starts were up 10.1% seasonally adjusted to 181,900 units in December, with Ontario and Atlantic Canada leading the increase. Urban single starts Canada-wide increased by 3.8% to 70,600 units, while multiple urban starts were up by 14.5% to 111,300 units.

Regionally, December's rate of urban starts increased by 52.9% in Atlantic Canada, 35.3% in Ontario, and by 9% in Québec. Urban starts decreased by 19.8% in British Columbia and by 11% in the Prairies. Rural starts were estimated at a seasonally adjusted annual rate of 18,300 units in December.

Year over year, seasonally adjusted starts Canada-wide were up 16.8% from 171,500 units in December 2010. Atlantic Canada was up a healthy 71% from December 2010 and Ontario's rate of starts was up 64%.

However, on a quarterly tracking basis, housing starts came in at 198,000 in the fourth quarter of 2011, down slightly from 204,000 in the fourth quarter of 2010.
Housing Starts

 

Actual

Seasonally Adjusted

December
2009

December
2010

November
2010

December
2010

 

Revised

Preliminary

Revised

Preliminary

Canada , all areas

13,444

13,641

198,200

171,500

Canada , rural areas

1,176

1,601

26,200

22,400

Canada , urban centres*

12,268

12,040

172,000

149,100

Canada , singles, urban centres

6,227

4,981

66,300

64,600

Canada , multiples, urban centres

6,041

7,059

105,700

84,500

 

 

 

 

 

Atlantic region, urban centres

672

611

8,200

7,400

Quebec , urban centres

3,696

3,545

36,400

41,300

Ontario , urban centres

4,131

3,519

79,500

43,400

Prairie region, urban centres

2,268

2,189

28,900

29,100

British Columbia , urban centres

1,501

2,176

19,000

27,900
Source: CMHC
*Urban centres with a population of 10,000 and over.
______________________________________________________________________
Dutton positive about dealer growth
MONTREAL — "We have the same challenge of many retailers have – the confidence of consumers is down. Homeowners are worried about pushing down their debt. And bad weather in the spring affected our results."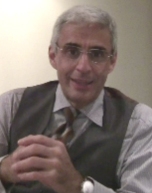 In one sentence, Robert Dutton, president and CEO of RONA inc., has pretty much summed up the woes of most dealers in Canada last year.

But even in a year that did not shape up the way it was expected to, Dutton says his company did many things right to combat the downturn. "We've reduced our expenses by almost $14 million, we've reduced our inventory by $68 million, and we opened five stores with dealer-owners, an investment of $5 million."

His dealers are staying upbeat long term. "We have commitments from dealers to invest another $60 million in expansion next year."

Where will RONA's growth come from in 2012? He says the first two will be a big box and a corporate store. And thanks to RONA's investment in young dealers and succession strategies, especially ones that involve recruiting a younger generation of dealers and managers, RONA will assist expansion plans for its independent dealers. "We will ensure that we have some growth from our independent dealers," Dutton says.
(Click here to watch an exclusive interview
with Robert Dutton on Hardlines TV!)
______________________________________________________________________
Construction spending in U.S. rises more than forecast
WASHINGTON — The increase in construction spending in the U.S. in November was more than double what was expected, indicating the industry helped boost growth at the end of 2011, according to a Bloomberg report.

Building outlays increased 1.2%, exceeding the median estimate of 46 economists in a Bloomberg survey that called for a 0.5% gain, Commerce Department figures showed. Estimates in the Bloomberg survey ranged from a drop of 0.6% to an increase of 1.4%.

Recent gains in the housing market, spurred in part by mortgage rates near record lows, are helping the construction industry south of the border to recover from the 18-month recession that ended in June 2009. Public expenditures also climbed during the month, a sign that budget constraints may be easing.

"Residential construction and even business construction have been favourable," says Russell Price, a senior economist at Ameriprise Financial Inc. "I expect that to continue."

Private construction spending climbed 1% in November from the prior month to $522 billion, the highest level since December 2009. Homebuilding outlays increased 2%, including a 2.6% gain in home improvement. Expenditures on single-family and multi-family housing also improved.
______________________________________________________________________
Classifieds
______________________________________________________________________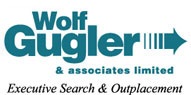 This well established Canadian entrepreneurial firm has weathered the storms of what retail suppliers have suffered and come out the better for it. With a national presence and representing top brands in a variety of categories, they've analyzed their bench strength and identified the need to add a key Toronto-based sales leader to their management team.
Reporting to the President, the National Sales Director will both develop and execute the company's business strategy with P&L responsibility which includes:
Talent assessment, identifying development opportunities while providing leadership to the national sales team and their managers in identifying and implementing sales and marketing strategies
P&L responsibility including sales budgeting, forecasting and development of a strategic plan to improve efficiencies, increase sales and profitability and ultimately delight the customer
Collaborate on expanding sales channel distribution and both develop and deploy for national market expansion
Developing a customer feedback system to allow two-way interaction, satisfaction measurement and opportunities for improvement
Market analysis to identify underperforming products/categories to aid in focusing on profitable lines and products
Regular analysis of profitability, sales team performance, issues and forecasts
You've not only run a national sales organization but analyzed a team and put successful structure into place. Your experience includes analyzing revenue and profitability targets and then made it happen. Qualities others would use to describe you should include coach and motivator, relationship builder, customer focused, and strategic thinker. Character qualities must include integrity, trust, and receptiveness. Ideally you've pursued a business education and ongoing skills development as the company typically promotes from within.
Interested? Please contact Wolf Gugler in strict confidence, quoting NSD or apply on our web site at www.wolfgugler.com and click on the "Opportunities" page.
Wolf Gugler & Associates Limited, offices in the U.S. and Canada. 888-848-3006
_______________________________________________________________________

Loxcreen Flooring Group is the leading supplier of residential and commercial floor mouldings and related products in North America - see http://www.loxcreen.com with head office in Mississauga, Ontario. The company is seeking a Marketing Manager with advanced technical skills responsible for managing the Marketing Department/Product Development of Loxcreen's Canadian division with major brands "Bengard", "Dura-Trim" and "Shur-Trim". Competitive salary plus bonus, benefit package.

The Company requires a professional marketing manager with skills in strategic business development; an analytical and innovative problem solver in an engineering/technical product environment.

A major orientation of this position is new product development including product sourcing, costing, and vendor management. However, marketing skills and proficiency in product/brand/channel management, pricing, packaging, merchandising, advertising, and website development are also required.

KEY COMPETENCIES
Technical background in new product development required
Customer service oriented
Team player
Detail oriented, organized and disciplined, attention to accuracy
Excellent analytical ability
Able to work to deadlines and schedules
Self starter - able to work with little supervision
KEY QUALIFICATIONS
Post secondary degree/diploma in business and/or in manufacturing/engineering technology - e.g. industrial/ manufacturing/ mechanical engineering degree or Certified Engineering Technologist diploma.
Minimum of 5-7 years of experience in marketing/product development roles in a manufacturing environment.
Knowledge and experience in the building products industry with retail and commercial channels would be an asset.
Retail sales experience in effective presentations would also be an asset.
Advanced User of Microsoft Office Suite including Word, Excel, PowerPoint and Access.
Background in graphic artwork/MAC experience would be beneficial.
Ability to travel in Canada and USA for client visits, trade shows. Must have valid passport/driver's license.
Please submit résumé via email to Black Eagle Executive Search c/o Richard Simms at rsimms@blackeagle.ca
_______________________________________________________________________

Sales Manager - Canada
Liberty Hardware
Liberty Hardware, a leader in high-quality decorative and functional hardware products and a division of Masco, seeks a creative, dynamic and customer-focused Sales Manager looking to do big things in a big territory -Canada.

We will count on you to increase customer base and grow our market share based on your business plan. Additionally, you will provide input regarding customer priorities and product needs to help drive new product development and launch. We also expect you to be a creative thinker, possess unequalled
presentation skills in any setting and have an uncanny ability to accurately predict future trends. You must have a bachelor's degree and at least five years of national sales experience specifically related to The Home Depot or Wal-Mart. Experience should include three years of direct account management responsibility; and have the ability to travel 30 percent of the time.

In an effort to provide personal growth for our associates and a world-class service for our customers, Liberty Hardware offers an associate friendly and team oriented work environment focused on constant im provement. Please visit us online for full details or to apply: www.libertyhardware.com.
_______________________________________________________________________
DISSTON TOOLS, makers of Blu-Mol hole saws, Recip Blades, Jigsaw Blades, Hacksaw Blades & Drill Bits requires agents across Canada. Please email your resume to either jms@eagleindustrial.ca or lpl@eagleindustrial.ca
_______________________________________________________________________
A Sales Professional is required WITH PROVEN SALES ABILITY selling hardware, home improvement and seasonal lawn and garden products to retailers and wholesale distributors in the province of Quebec.

As a member of our team you will conduct presentations to key retail and wholesale accounts. You are bilingual, have related sales experience and have above average computer skills.

Please forward your resume to: grantbros1@rogers.com
_______________________________________________________________________
Resumés
Experienced District Manager with a proven track record with several national chains.

view this

resumé

A conscientious, highly motivated manager with a results-oriented track record in developing new business.

view this

resumé

A goal oriented sales director that has superior management skills, customer oriented, with in depth knowledge of the industry and the ability to achieve results.

view this

resumé

An experienced merchandising executive possessing passion, vision, and a strategic approach to delivering bottom-line.

view this

resumé

Senior sales/marketing leader with experience in all classes of trade wishing new HARDLINES career. view this

resumé

Very Experienced Business Unit Manager, great passion for generating sales and building relastionships.view this

resumé

Worked through my career within the manfucaturer, wholesale and consumer goods industries. view this

resumé

Senior Sales Manager with vast experience in retail and wholesale sales growth in Canada. view this

resumé
Connect with us!