IN THIS ISSUE:

Year in review: a banner year for most banners
Orgill makes executive changes as Brett Hammers heads to retirement
UFA expands product lines and puts the push on e-commerce
Peavey adds Guelph Tool Library as a Community Grant recipient

PLUS: Lowe's Canada plays Santa, FCL's annual revenue exceeds $9 billion, Ace's new dealer recruitment manager, Beaver Homes and Cottages' virtual tool recognized, Sears' HQ on the market, Ikea Canada releases 2021 Summary Report, Amazon launches network of pickup points, LP will build pre-finishing facility, GMS reports Q2 sales, retail sales up, U.S. housing numbers, and more!

Year in review: a banner year for most banners

Looking back over the past year, many of the top stories, as in 2020, were consequences of the pandemic.

Industry events continued to be disrupted, culminating in the December announcement that the 2022 International Hardware Fair would be postponed. Slated for March, Eisenwarenmesse is now planned for the fall. The 2020 event had already been postponed first to 2021 and then cancelled altogether.

Buying groups turned to online events in 2021, many carrying the format over from 2020. TORBSA pivoted to hold its inaugural Virtual Vendor Expo in May. The group's board of directors issued a statement expressing its disappointment in having to decide while pledging to offer a "viable alternative" to a live event.

Buoyed by the success of its first virtual AGM in January, Sexton Group announced a new series of online informational sessions. Orgill, which first took its semi-annual buying event online in the fall of 2020, reprised the format in February and August 2021.

Supply chain and shipping challenges, another pandemic by-product, also preoccupied dealers and suppliers throughout 2021. Some companies went to extreme lengths to contend with those challenges. In August, Canadian Tire Corp. announced it had purchased a 25 percent stake in Ashcroft Terminal, an inland port facility east of Vancouver. "Our retail supply chain is a monster machine that needs to do its job before the customer order gets fulfilled," said CEO and president Greg Hicks.

In June, we reported that Home Depot had contracted a ship for its exclusive use, set to make its first run the following month. Other measures included occasionally flying "smaller, higher value items" like power tools by air freight and paying a premium for inventory on the spot market.

New acquisitions and affiliations are always popular stories with our readers. Home Hardware pursued an aggressive strategy of expansion in Quebec throughout the past year. In February, it teamed up with a dealer-owner to take over the Patrick Morin chain. Groupe Turcotte is a network of seven Home Hardware stores in the province led by Louis Turcotte, with partners Daniel Gervais and Pierre Beauchamp. Under Turcotte's leadership, the Patrick Morin stores have preserved their brand.

In June, Home Hardware announced that it was converting three other Quebec stores to its banners. In December, it unveiled plans for a brand new store in Sherrington, which had been without a hardware dealer since the closure of the local Unimat in 2018. That store is slated to open in March.

Lowe's Canada picked up several new affiliated stores, particularly in Ontario and Quebec. A new dealer was announced for Beauharnois, Que., in May. Other affiliates expanded: a northern Ontario RONA merchant added its third store in Dryden, as reported in late March.

In Quebec, RONA affiliates in Rivière-du-Loup and the Eastern Townships added second locations in January. A Montreal-based affiliate added a fourth location in Marieville in July. In B.C., Fraser Valley Building Supplies expanded to its sixth location in March.

TIMBER MART welcomed new Quebec members in February, April, June, and November. It also picked up dealers in the Toronto and Ottawa areas, as well as one in B.C.

BMR Group continued its growth outside of Quebec. It welcomed a dealer in Shippagan, N.B., in January and one in Kemptville, Ont., in April. It also got a new CEO in 2021. Alexandre Lefebvre took over in March from Pascal Houle, who in April was named the next CEO of parent company Sollio. Houle assumed that role in September.

The rash of changes in dealer alliances is reflective of the turmoil the entire industry has withstood after two years of dealing with COVID. The upside has been strong sales at retail over the past two years, a trend which is expected to moderate only slightly in 2022.

  Orgill makes executive changes as Brett Hammers heads to retirement  

Orgill has announced a series of leadership changes as Brett Hammers stepped back from his role as EVP of sales and purchasing at year's end. The sales and purchasing portfolios will be split into two roles, with the current senior VPs for those departments being promoted. Jeff Curler will take over as EVP, purchasing, and David Mobley will assume the sales role. In their new roles, both Curler and Mobley will now report directly to Orgill CEO Boyden Moore.

Hammers has served in a variety of positions during his 20-year career with the company. He will continue working with the executive team throughout 2022 to ensure a smooth transition in leadership leading to his retirement.

"Brett has done an outstanding job preparing Jeff and David for these roles," Moore said in a release. "Restructuring this executive role into two positions will help us better manage our growth in these departments now and in the future."

As far as Orgill's oversight of Canada goes, its current team remains unchanged. Erik Schlaud continues as VP of sales for Canada and the Canadian purchasing team remains the same.

However, changes have been made in other Orgill divisions. Its eastern sales territory will be divided into two regions. This change also results in a shift in responsibility and the creation of a new role that puts Todd Nowels in the role of VP, dealer sales Southeast. Myron Boswell will continue to serve as VP, dealer sales Northeast. Frank West will lead Orgill's corporate sales team as VP, corporate accounts.

In the purchasing department, three leaders have been promoted to newly created positions. Lisa Pirtle has been named VP, replenishment and vendor support; Alan Shore is now director, seasonal merchandise; and Heath Kennedy is director, hardlines merchandise.

  UFA expands product lines and puts the push on e-commerce  

A new look for UFA's Farm & Ranch Supply stores also means more space. The 34 stores, which are located throughout Alberta, have been getting a refresh, store by store, that began in 2016.

The latest outlet to get a makeover is in Lethbridge, a key market for UFA (see our Nov. 29, 2021 edition). Despite increasing SKUs and widening aisles, the new look includes repatriating some storage and warehouse space and turning it into retail selling space. "We've actually increased our retail selling space, says Glenn Bingley, vice president, agribusiness and supply chain at UFA.

Some of the products the retailer has been moving into include household maintenance, such as cleaning and kitchen products. Workwear, an important line for farm and ranch retailers, has also been given a boost. The line is expanding beyond the utilitarian to a broader lifestyle approach.

Outdoor living, already a fast-growing hardlines category, took off over the past two years, and UFA's newest reset capitalizes on that. "We saw a real surge in lawn and garden under COVID," says Bingley.

The product refresh is reflected in the overall look of the store. "We've added a lot of new branding and design elements, something we will be bringing to more of our store locations." Another strategy is an investment in more house brands. "We're looking at adding more private-label products and see this as an opportunity for growth—but we're in the early stages."

Bingley, a former VP of merchandising at Home Depot Canada, is taking a page from that retailer's playbook when it comes to expansion. When asked if any new stores are planned, he says the company will continue to focus on growing same-store sales, rather than adding new locations. The other part of that growth, as at Home Depot, is online sales. UFA is working to expand its product lines available online, creating what Bingley calls "an endless aisle."

Those expansion efforts are being supported by internal improvements. "We're making significant investments in our supply chain, which will support our online business—and our overall business." Some improvements include digitizing supply and introducing new technologies to drive overall supply chain efficiencies. The decision to expand its digital business happened before COVID struck, so Bingley says UFA is effectively moving ahead on the strategy. "We're really well-positioned."

  Peavey adds Guelph Tool Library as a Community Grant recipient  

The Guelph Tool Library in Guelph, Ont., has received a Peavey Industries Community Agriculture Grant valued at $20,000. The funding will support the Guelph Urban Food Initiative, which includes a seed library and community garden.

The award was the result of a national contest in support of community agriculture projects across Canada. Peavey distributes a total of $100,000 each year to grants in support of projects in that field.

The Guelph Tool Library wants to promote and encourage people to grow and produce their own food. It is doing this by offering tools, as well as a seed library that lets people "borrow" a pack of seeds, then bring back more seeds from their garden the following year. The tool library is even providing training sessions and places to grow food. Over the coming year, the organization will host a series of events in response to the issues that make getting food harder, including growing income disparity, supply chain issues, and COVID-19.

The tool library is seen as a benefit to the community, providing users with the means to improve their homes. John Dennis, its co-ordinator, says the service "is essential, not only to supporting social outcomes, but for empowering communities to build their resilience—to confront change with confidence and not just survive, but thrive." "Peavey Mart is proud to support the Guelph Tool Library in their Urban Food Initiative," said Doug Anderson, president and CEO of Peavey Industries. "It allows us to connect with our customers in a way that we haven't before and addresses topics like food insecurity, supply chain issues, and intergenerational learning opportunities."

Mark Mossman has joined the Ace Canada division of Peavey Industries as national recruiting manager. He is responsible for the full execution of Ace dealer conversions. His background includes stints at Royal Building Products, Freud Power Tool, and paint accessories distributor Lancaster. Most recently, he served as residential sales manager for Great Northern Insulation in Woodstock, Ont.

... now is a great time to update your subscription to Hardlines? You can manage your team's subscriptions easily, adding new personnel and removing names as needed. Click here now for instructions on how to update your billing information, upgrade your subscription, and change your subscription users. Please email michelle@hardlines.ca if you need any help. We want you to stay up to date!

RETAILER NEWS

Federated Co-operatives Ltd. says it recorded nearly $9.1 billion in revenue and $495 million in earnings for the fiscal year 2021. Those results were up from $7.9 billion and $177 million, respectively. From those earnings, FCL will return $353.5 million to local Co-ops across Western Canada. In a release, CEO Scott Banda said it was "remarkable how the Co-operative Retailing System continues adapting to ever-evolving circumstances."

Lowe's Canada has collected and donated 5,300 toys to children across Canada. In partnership with Opération Père Noël in Quebec, and the Salvation Army in the rest of Canada, participating corporate and affiliated stores temporarily transformed into the North Pole to receive and store gifts from donors. In Quebec, some 360 associates received children's wish lists, purchased and wrapped the requested gifts, and signed their packages with Santa's name.

Home Hardware Stores' new Beaver Homes and Cottages' Virtual Design Centre has been recognized with two international awards. The platform, developed in partnership with Aareas Interactive Inc., has garnered a Platinum 2021 MarCom Award and a 2021 Vega Digital Award. The Beaver Homes site allows users to personalize and visualize the features of their future home or cottage before they start building.

Ikea Canada has released its 2021 Summary Report, which details the retailer's progress during another year marked by pandemic challenges. Total sales increased 11.8 percent to $2.59 billion for the fiscal year ending Aug. 31. Online sales soared by 161.5 percent to $969.48 million.

Sears' parent company, Transformco, says it will put the troubled retailer's head office on the market. It will also consider other redevelopment plans for the 273-acre site in the Chicago suburbs. Spokesperson Larry Costello said a number of employees have shifted, in whole or in part, to remote work.

Amazon has launched a network of staffed pickup points in Canada. Amazon Counter gives customers the option to pick up their Amazon packages at a network of locations. Delivery to a Counter location is available for millions of items sold on Amazon Canada and works with two-day and one-day shipping at no additional cost.

LP Building Solutions will build a SmartSide ExpertFinish pre-finishing facility on 75 acres in Bath, N.Y. Slated to open in Q3 of 2023, the new facility will join LP's three siding pre-finishing facilities in St. Louis; Roaring River, N.C.; and Green Bay, Wis. The company also announced that LF Foundation and other corporate initiatives donated more than $550,000 in 2021. Organizations and schools were identified by employees at LP mills across the U.S. and Canada based on community needs.

Gypsum Management & Supply Inc. reported Q2 net sales of $1.15 billion, up 41.5 from a year ago. Net income increased 161.2 percent to $74.4 million, or $1.69 per diluted share, from $28.5 million ($0.66) in Q2 of 2021. At the same time, GMS announced the completion of its acquisition of Ames Taping Tools.

Retail sales were up 1.6 percent to $57.6 billion in October. The increase was led by higher sales at motor vehicle and parts dealers as new car dealer sales rebounded. Also contributing to the increase was a 3.2 percent rise with building material and garden equipment and supplies dealers. That increase was the third consecutive monthly gain, following four months of declines from April to July. (StatCan)

November housing starts in the U.S. were at a seasonally adjusted annual rate of 1.68 million units. That was up 11.8 percent from the previous month and 8.3 percent from November 2020. The pace of single-family starts rose 11.3 percent from October to 1.17 million units. The SAAR of building permits was 1.71 million units. (U.S. Commerce Dept.)

U.S. retail sales edged up 0.3 percent in November, or 0.2 percent excluding gas and motor vehicles. That followed an upwardly revised 1.8 percent gain in October. (U.S. Commerce Dept.)

We start the new year with a nod to a storied Canadian company. Garant is a manufacturer of tools for gardening, snow removal, cleaning and construction. Located in Saint-François-de-la-Rivière-du-Sud, the Quebec-based company, now in its 127th year, sells 4,000 different products through retailers across Canada and the U.S. Sales exceed $125 million and more than 375 employees contribute to its success.

"Great retailers die when the merchants are replaced by the financial guys (Sears, Sports Authority, Toys R Us, Circuit City). Separating the physical stores from the online stores is the classic example of the financial guys taking over for short term gains that fatally damage great brands." —Former Home Depot VP Jim Inglis, responding on Linkedin to a post questioning activist shareholders' latest push, to have retailers separate their online and bricks-and-mortar business.
Classified Ads

National Sales Manager – Retail

BLANCO is an International market leader and the maker of the BLANCO UNIT – a seamless, fully integrated, kitchen water hub solution designed to make everyday life in the kitchen easier. We are currently seeking an experienced National Sales Manager to join our expanding Canadian team and manage our retail sales division. This position reports to the Director, National Sales and works out of Canadian Corporate office in Brampton, ON.

If you have previous sales management experience in retail channels with THD, Lowe's and Rona and are looking to join a dynamic Sales Management Team, then we want to hear from you! Referrals are welcome! Resumes and questions can be sent directly to hrinfo@blancocanada.com.  We thank all those who apply, however, only applicants selected for an interview will be contacted.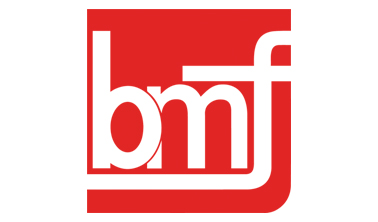 Store Planner                                              
The Store Planner works closely with Independent Home Improvement Dealers to design the layout and merchandising of their stores. As part of the design team, you will participate in developing new innovations to meet the needs of our expanding client base.
RESPONSIBILITIES
Host discovery meetings with new clients to determine their goals and objectives
Gather information needed to develop store layouts and conceptual plans
Present the Layout presentation with the dealer
Determine linear footage allocation and create merchandise plan
Build a signage plan
Review suggested merchandising elevations for dealer approval
Present suggested elevations for each category for dealer approval
Build and quote detailed fixture take offs for Sales
Providing project handoff details to Operations for production
Constant communication with the dealers throughout the lifecycle of the project
Hand Off Meetings with Install teams
Build improved Standard Merchandising elevations
Work cross-functionally with Sales, Project Managers, and Installation teams

QUALIFICATIONS:

Min 5 years of Home Improvement Retail Experience
Min 5 years of Store Planning Experience
Proficiency with MS Office and design software including AutoCad
Excellent communication and customer service skills
Organized, analytical, detail-oriented
Able to prioritize multiple responsibilities

To apply, please send resume to: Kate Woods - katewoodsconsulting@gmail.com  

Moffatt & Powell RONA has experienced exciting, rapid growth over the past two years in the Home improvement and building material segment. With 9 locations in Southwestern, Ontario we are well-positioned to continue our aggressive growth and to build and shape the next chapter of our already 65 year history! We are excited to announce that we are hiring for the following two leadership positions!

Vice President of Sales will be a "black belt" sales driver, relationship builder, coach to our sales teams & expert in the Pro and builder business. They will be laser focussed on growing new market penetration, identify untapped territories, develop existing business & significantly grow overall revenue.  They will also help to attract, develop, grow, and retain a highly driven, competent, relational, and tenacious group of sales professionals.  They will work in close collaboration with the Operations Team and Supply chain Team with the goal of providing a frictionless, tailored experience for all our customers.

Vice President of Sales - Job Ad LinkedIn

Director of Supply Chain will be responsible to help build efficiencies, improve our customers experience with in time and in full deliveries and to help align our network of stores in the various aspects of our supply chain management. This person will provide leadership & support to our Procurement and purchasing teams, logistics, equipment fleet management and will work closely with our Sales division, Operations team and the other various support teams.

Director of Supply Chain - Job Ad LinkedIn

Apply today and learn more about these incredible opportunities!

EXCITING CAREER OPPORTUNTIES AVAILABLE: DETAILS AT WWW.WOLFGUGLER.COM

Sales Representative, Hardware – Ontario 

Manager, Product Installation (Florida) 

Product Manager, Outdoor Living Products (Ontario or Chicagoland) 

Global Sourcing Manager – US 

Retail General Manager - Toronto 

Referral reward! Refer someone who is hired by our Client, and we'll donate $500 on your behalf to your charity of choice! 

Looking to make a career move? Send your resume to Wolf Gugler in complete confidence.

Video cover letters are welcomed. 

Wolf Gugler Executive Search, offices in Canada and the US. 

 
Looking to post a classified ad? Email Michelle for a free quote.
Privacy Policy | HARDLINES.ca   HARDLINES is published weekly (except monthly in December and August) by HARDLINES Inc. © 2020 by HARDLINES Inc. HARDLINES™ the electronic newsletter www.HARDLINES.ca Phone: 416.489.3396; Fax: 647.259.8764 Michael McLarney — President— mike@hardlines.ca Christina Manocchio — Editor— christina@hardlines.ca

Geoff McLarney — Assistant Editor— geoff@hardlines.ca David Chestnut — VP & Publisher— david@hardlines.ca

Michelle Porter— Marketing

& Events Manager— michelle@hardlines.ca Accounting — accounting@hardlines.ca

The HARDLINES "Fair Play" Policy: Reproduction in whole or in part is very uncool and strictly forbidden and really and truly against the law. So please, play fair! Call for information on multiple subscriptions or a site license for your company. We do want as many people as possible to read HARDLINES each week — but let us handle your internal routing from this end!

1-3 Subscribers: $495 4

-6 Subscribers: $660

7 -10 Subscribers: $795 11-20 Subscribers $1,110 21-30 Subscribers $1,425 We have packages for up to 100 subscribers! For more information call 416-489-3396 or click here You can pay online by VISA/MC/AMEX at our secure website, by EFT, or send us money. Please make cheque payable to HARDLINES.