January 30, 2012, Volume xviii, #5
"It is wonderful to feel the grandness of Canada in the raw, not because she is Canada but because she's something sublime that you were born into, some great rugged power that you are a part of." 
—Emily Carr (Canadian post-impressionist artist, 1871-1945)
______________________________________________________________________


______________________________________________________________________
Sexton introduces merchandising program at WRLA show
SASKATOON — At the latest Prairie showcase here, Sexton Group introduced a staged merchandising concept. In a private room adjacent to the show floor, the Winnipeg-based buying group featured a fully realized 800-square-foot front-end concept for its independent member-dealers.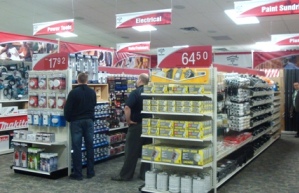 The merchandising program, developed by the Brampton, ON-based store merchandising and design company BMF, has been developed to help dealers expand their front ends more effectively. And it proved to be popular with dealers at the buying show, which was hosted by the Western Retail Lumber Association and drew a strong turnout of dealers from across the West. The Sexton team dealt with a steady stream of visitors, many of whom requested all or part of the program on the spot.

"It really crystallizes a vision for Sexton Group for hardlines for most of its membership, which is first of all focused on that which supports building materials and contractor trade. We wanted to demonstrate that variety of product in one place at one time," said Steve Buckle, vice-president and general manager of Sexton Group. "Second, you don't need a huge amount of retail space to show these products successfully. And third, our dealers' brand, which we believe is the number-one brand and should be supported in their local markets, can be shown very, very professionally with the signage packages that we've shown here today."

The store program featured a range of hardware products, merchandised on space-saving slider racking, endcaps, and self-replenishing racking for everything from paint rollers to ABS pipe.

"The dealer reaction has been very positive and I think they've been waiting for us to show them the whole thing in one place at one time," Buckle added.

(Click here to take a video tour of the new Sexton program on Hardlines TV!)
back to top



______________________________________________________________________
Chalifour to open retail development centre
LONDON , ON — With the consolidation of more of its operations into its London facility (see last week's edition —Editor), Chalifour Canada Ltd. has revealed it will build an 8,500-square-foot "Retail Development Centre" right in the warehouse.

The RDC will be, in effect, a model store that will feature product displays and merchandising as they would appear in an actual store, with all signage and shelving, including a checkout counter. Chalifour's merchandising team and category managers will work with vendors to create new retail concepts, and test planograms and merchandising strategies. Dealers will have the opportunity to use the model store to view new programs and to get trained in new strategies. The RDC will also be the site of focus group sessions.

The RDC teams will utilize the talents of students enrolled in the retail training programs of local community colleges. The project is expected to be completed by the end of the second quarter.

Chalifour Canada is a hardware and building materials distribution company owned by TIM-BR MARTS Ltd. It serves independents in every province and territory from five warehouses and offices in British Columbia, Ontario, and Quebec.
______________________________________________________________________
Canadians prepare to attend Cologne Fair
COLOGNE , Germany — "Rock your business" is the theme of this year's International Hardware Fair, being held here March 4-7. The world's largest marketplace for hardware attracts suppliers from Germany and around the world.

An increased number of Canadians have expressed interest in attending this year's show, which is held biannually in this city in Northern Germany. Vendors and retailers alike have been in touch with the HARDLINES World Headquarters to inquire about the show, which has historically been a valuable source for new products, plus merchandising and packaging ideas.

In addition, Canucks abroad will have the opportunity to join a tour of DIY and home improvement stores in the area. And, as in years past, HARDLINES will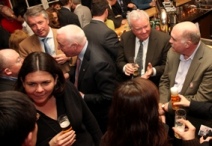 host its Canada Night International Reception for buyers and vendors around the world, sponsored by Koelnmesse, the company that owns the show.

For more information about attending the Cologne International Hardware Fair and the Canada Night Reception, contact Beverly Allen; 416-489-3396.
______________________________________________________________________
Ace dealer promotes "Shop Local" movement
TORONTO — Gina Schaefer is the owner of seven Ace Hardware stores in Washington, DC, Baltimore, and Takoma Park, MD. With her emphasis on local neighbourhoods, she has capitalized on the growing "shop local" trend. She shared her urban hardware secrets with Canadian retailers and vendors at the 16th Annual Hardlines Conference last fall.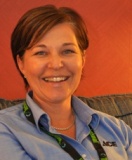 In 2003, wearying of her high-tech job, Schaefer told her husband and business partner, Marc Friedman, that she wanted to quit the corporate world and open a hardware store in Logan Circle, their residential neighbourhood in northwest Washington. "He asked me if I was on crack," Schaefer recalls.

Schaefer's unique selling proposition is a simple one: "Convenience is what we sell," she explains. "People don't want to drive 15 to 20 minutes to buy a gallon of milk in [American big box grocery chain] Wegmans."

Schaefer urges city hardware store operators in Canada to get involved with their neighbourhood's shop local movement (or to start one). Newsletters, publicity and events can be orchestrated with other merchants.

(The full article appears in our latest edition of HHIQ magazine, which is in the mail to dealers across the country right now! —your ever-helpful Editor)  
______________________________________________________________________
Retailers face tough year ahead: Ernst & Young
TORONTO — Canadian retailers will have no time to enjoy the post-holiday season, as 2011 challenges spill into 2012. Retailers face numerous challenges, including an influx of foreign competitors, weak consumer sentiment, and decreased consumer buying power, says Ernst & Young.

"National holiday sales to date increased approximately 2% in 2011, in line with expectations," says Daniel Baer, Ernst & Young Partner and National Retail Industry Leader. "Consumers will continue to focus squarely on price in 2012. Retail sales are expected to rise marginally."

Meanwhile, higher gas prices, taxes and costs for groceries and certain manufactured goods will further erode buying power and combine to squeeze retailers' bottom lines.
______________________________________________________________________
Classifieds
______________________________________________________________________
Hitachi Power Tools is seeking an Account Executive for the Maritimes provinces.
The successful candidate will possess:
at least 3 years experience in a territory sales role

 

strong organizational skills with ability to plan and manage a territory

  

strong communication and presentation skills
ability to work both independently and as part of a team, be a self-starter
knowledge of trades (ie. Construction, electrical, woodworking, etc.) an asset

 

ability to lift product weighing max 65lbs
a clean driving record and a valid driver's license
Please visit our website at www.hitachipowertools.ca/en/CompProfile/Careers for more details. If interested please forward your resume and cover letter to melissaf@hitachi-powertools.com. No phone calls please.
We thank all applicants, however only those selected for an interview will be contacted.
______________________________________________________________________
SPG International Ltd, part of the Geelong Sales Company, is a manufacturer of metal toolboxes and industrial storage systems.  Located in Drummondville, QC we have been manufacturing tool storage solutions since 1960.  We have an immediate opening for a:
USA NATIONAL SALES MANAGER
POSITION SUMMARY:
Reporting directly to our Vice President of Sales & Marketing your main tasks will be to:
Grow sales in the US market, specifically the Automotive, Industrial and Tier 2 retail sectors;
Focus resources and energy into opening up new markets and accounts.
Be responsible for achieving sales objectives, and profit objectives for your assigned accounts
Contact and service your customers on a regular basis and effectively assess and understand their needs;
Maintain and improve our customer satisfaction levels;
Develop and coordinate a network of manufacturer agents throughout the US
Regular sales analysis of account base, providing clear and decisive plans for account and market growth

Participate in solution development and follow-up;
Participate in sales budgeting and marketing planning;

Identify market trends and implement sales initiatives;
Provide sales support which includes sales calls, sales & marketing planning;
Organize and attend industry trade shows and conferences;
You will work from a home office; candidate must have a designated area to conduct business – file records, etc.
QUALIFICATIONS:
Relevant academic training. Minimum of College degree;
5 years experience performing similar duties;
Proven track record in the aforementioned market sectors
Possess strong presentation and communication skills;
Must be available to travel up to 50% of the time;
Strong practical knowledge of Office software;
Self motivated and energetic, people oriented and a team player;
Be able to set sales goals and objectives;
If you're interested please send us your résumé with reference number: 01-012:
SPG International Ltd
Human Resources department
4275, St-Joseph blvd, Drummondville (Québec) J2B 1T8
Fax : (819) 477-0705, Email : rh@spg-toolbox.com
______________________________________________________________________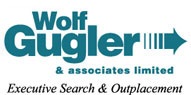 This well established Canadian entrepreneurial firm has weathered the storms of what retail suppliers have suffered and come out the better for it. With a national presence and representing top brands in a variety of categories, they've analyzed their bench strength and identified the need to add a key Toronto-based sales leader to their management team.
Reporting to the President, the National Sales Director will both develop and execute the company's business strategy with P&L responsibility which includes:
Talent assessment, identifying development opportunities while providing leadership to the national sales team and their managers in identifying and implementing sales and marketing strategies
P&L responsibility including sales budgeting, forecasting and development of a strategic plan to improve efficiencies, increase sales and profitability and ultimately delight the customer
Collaborate on expanding sales channel distribution and both develop and deploy for national market expansion
Developing a customer feedback system to allow two-way interaction, satisfaction measurement and opportunities for improvement
Market analysis to identify underperforming products/categories to aid in focusing on profitable lines and products
Regular analysis of profitability, sales team performance, issues and forecasts
You've not only run a national sales organization but analyzed a team and put successful structure into place. Your experience includes analyzing revenue and profitability targets and then made it happen. Qualities others would use to describe you should include coach and motivator, relationship builder, customer focused, and strategic thinker. Character qualities must include integrity, trust, and receptiveness. Ideally you've pursued a business education and ongoing skills development as the company typically promotes from within.
Interested? Please contact Wolf Gugler in strict confidence, quoting NSD or apply on our web site at www.wolfgugler.com and click on the "Opportunities" page.
Wolf Gugler & Associates Limited, offices in the U.S. and Canada. 888-848-3006
_______________________________________________________________________

Loxcreen Flooring Group is the leading supplier of residential and commercial floor mouldings and related products in North America - see http://www.loxcreen.com with head office in Mississauga, Ontario. The company is seeking a Marketing Manager with advanced technical skills responsible for managing the Marketing Department/Product Development of Loxcreen's Canadian division with major brands "Bengard", "Dura-Trim" and "Shur-Trim". Competitive salary plus bonus, benefit package.

The Company requires a professional marketing manager with skills in strategic business development; an analytical and innovative problem solver in an engineering/technical product environment.

A major orientation of this position is new product development including product sourcing, costing, and vendor management. However, marketing skills and proficiency in product/brand/channel management, pricing, packaging, merchandising, advertising, and website development are also required.

KEY COMPETENCIES
Technical background in new product development required
Customer service oriented
Team player
Detail oriented, organized and disciplined, attention to accuracy
Excellent analytical ability
Able to work to deadlines and schedules
Self starter - able to work with little supervision
KEY QUALIFICATIONS
Post secondary degree/diploma in business and/or in manufacturing/engineering technology - e.g. industrial/ manufacturing/ mechanical engineering degree or Certified Engineering Technologist diploma.
Minimum of 5-7 years of experience in marketing/product development roles in a manufacturing environment.
Knowledge and experience in the building products industry with retail and commercial channels would be an asset.
Retail sales experience in effective presentations would also be an asset.
Advanced User of Microsoft Office Suite including Word, Excel, PowerPoint and Access.
Background in graphic artwork/MAC experience would be beneficial.
Ability to travel in Canada and USA for client visits, trade shows. Must have valid passport/driver's license.
Please submit résumé via email to Black Eagle Executive Search c/o Richard Simms at rsimms@blackeagle.ca
_______________________________________________________________________
Resumés
Experienced District Manager with a proven track record with several national chains.

view this

resumé

A conscientious, highly motivated manager with a results-oriented track record in developing new business.

view this

resumé

A goal oriented sales director that has superior management skills, customer oriented, with in depth knowledge of the industry and the ability to achieve results.

view this

resumé

An experienced merchandising executive possessing passion, vision, and a strategic approach to delivering bottom-line.

view this

resumé

Senior sales/marketing leader with experience in all classes of trade wishing new HARDLINES career. view this

resumé

Very Experienced Business Unit Manager, great passion for generating sales and building relastionships.view this

resumé

Worked through my career within the manfucaturer, wholesale and consumer goods industries. view this

resumé

Senior Sales Manager with vast experience in retail and wholesale sales growth in Canada. view this

resumé
Connect with us!