January 4, 2010, Volume xvi, #1

"It may be those who do most, dream most."
—Stephen Leacock (Canadian economist, author and humorist, 1869-1944)
TIM-BR MART to launch own show
CALGARY — TIM-BR MARTS Ltd., one of the country's largest LBM buying groups, has confirmed to Hardlines that it will hold a trade show of its own. Rumours abounded late last year that a show was being considered for spring 2010, specifically about a week before Home Hardware hosts its own dealer market in late April. TIM-BR MART now confirms that it will indeed go ahead with a show, but in the spring of 2011.
The show will be a forum for the group's 600-plus member dealers across the country to have direct contact with a range of TIM-BR MART's building materials suppliers. Vendors further told Hardlines that participation in the show would cost $2,500 for a booth.
TIM-BR MART would provide no other details on the event as of press time, but insiders speculate that the location will likely be in Toronto. While the group's head office is in Calgary, a trade show held here by CanWel in November 2009 was hampered by low dealer attendance, which may serve as an indicator for TIM-BR MART as it finalizes details of its own event.
TIM-BR MARTS Ltd. has some 660 dealers in 11 provinces and territories, representing total retail sales in excess of $3.45 billion, according to the Hardlines Who's Who Directory.
back to top

Retailers make year-end push on sales
SPECIAL REPORT — Faced with sluggish consumer confidence during the latest holiday period, many retailers started Boxing Day sales well before Christmas. As a result, the arrival of the post-Christmas promotion, considered one of the most important in the retail calendar, required even more imagination — and price cuts — to inspire consumers.
Sears Canada started Boxing Day prices fully five weeks before Christmas, so for Boxing Day itself, the mass merchant distributed a full-size 24-page flyer in mailboxes and community newspapers across Canada. The promotion included two full pages of televisions and home theatre equipment, seven pages of family fashions, nine pages of home furnishings and appliances, and many "door crasher" specials available in limited quantities. Plus, in all but a few locations, Sears opened its doors at 6 a.m. that morning.
Not to be outdone, Canadian Tire's post-Christmas flyer offered Canadians savings of up to 80%. Like Sears and others, Boxing Day was a week-long affair at Canadian Tire, complete with daily door crashers.
In addition, some retailers are using the looming deadline of the Home Renovation Tax Credit as an incentive to motivate homeowners to spend. At Sears Canada, the "Installation Time Guarantee" ensures that qualifying home renovations contracted through Sears' Home Services division would be completed in time to meet the eligibility period requirement of the HRTC program, which ends Jan. 31.
Some independents are also enjoying a lift in sales thanks to the HRTC deadline. According to CBC, the Home Hardware dealer in Grand Bay-Westfield, N.B., saw sales jump 10% in the months leading up to Christmas, all thanks, says owner John Jarvis, to the tax credit.
back to top

CanWel's acquisition will create synergies, says chairman
VANCOUVER — The previously announced acquisition of Broadleaf Logistics by CanWel Building Materials Income Fund will create the largest building materials distributor in the country.
It also represents the desire by CanWel's chairman, Amar Doman, to make his company "the consolidator in the Canadian home improvement industry."
Consolidation, Doman points out, is occurring among vendors (Stanley and TTI internationally, Richelieu and MIBRO domestically) and at the retailer level (RONA, Home Hardware, Home Depot Canada). While distribution went through a round of consolidation a decade ago (Sodisco bought up one company after another to become Sodisco-Howden Group) and CanWel itself — which represented the merger of the building materials distribution arms of both Canfor and Weldwood bought by Doman in 1999 — the national building materials distribution business has been in the hands of three main players. CanWel, Broadleaf (formerly Weyerhaeuser Building Materials) and Taiga shared the business with a range of regional players, including Can-Save out of Calgary, Barrie, Ont.-based Can-Save, and Marwood in Atlantic Canada.
The combined business of CanWel-Broadleaf (as the new entity will be called) will represent about $1.5 billion in sales.
The net result of the merger, which has been in the works for more than eight months, will be positive for dealers, says Doman. "Dealers will be excited that this company can now offer more under one roof." That offering is something that he will handle directly. In addition to his role as chairman, Doman is taking over the role of president and CEO of CanWel. He replaces Tom Donaldson, who has left the company effective the beginning of this year, to return to his home in Atlantic Canada.
"We're buying an excellent company with excellent product lines," Doman adds.
back to top

RONA boosts commercial biz through its big boxes
BOUCHERVILLE, Que. — While increasing sales at RONA's Ontario big boxes has posed a challenge for the giant retailer over the past year, one area of growth for its large-format stores has been commercial and professional sales.
By the third quarter of 2009, commercial and professional sales for big-box stores in Ontario were up by 15%. The increase, says the company is due to "close cooperation with the specialized sales team in our Commercial and Professional Market Division."
In addition, RONA's ICI (industrial-commercial-institutional) business under its Noble Trade division, enjoyed same-store sales growth, despite a declining market. Other areas of growth for RONA during the first three quarters included the opening of two new 52,000-square-foot proximity stores: a Totem Building Supplies outlet, in Strathmore, Alta.; and a RONA bannered store in Saint-Georges, Que. The proximity concept is designed to offer a balance between the product assortments in a big box and the expertise available in smaller stores.
These two stores are also the first by RONA to seek LEED certification (Leadership in Energy and Environmental Design). LEED is an environmental evaluation system for new buildings.
back to top

Stanley-B&D deal moves a step closer to completion
NEW BRITAIN, Conn. — Stanley Works' $4.5 billion merger with Black & Decker jumped over one regulatory hurdle when the U.S. Securities & Exchange Commission's review of the possible antitrust implications of that deal expired last week.
This deal, which would create an $8.4 billion company, still needs approval from foreign governments as well as the companies' shareholders, some of which have filed lawsuits to block the merger.
However, company officials still assert that the merger will be consummated by the end of first quarter 2010, at which point B&D's operations would be run out of Stanley's headquarters here. To facilitate the merger, the two companies have formed a six-person transition team, comprised of B&D's chairman Nolan Archibald and five senior executives from Stanley, which will meet weekly, according to the Baltimore Business Journal.
back to top

Classifieds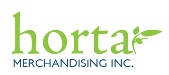 COMPANY IS SEEKING NEW LINES IN ONTARIO
Horta has over 8 years of in-store experience delivering full-service vendor managed inventory programs for several live goods vendors selling to a major home improvement retailer.
Team of seasoned reps able to drive sales and execute retail merchandising programs tailored to your needs. Year-round market coverage or special project focus for gardening lines or any other category.
Contact Deb Ondejko at debbieo@horta.ca to explore how this team of professionals can assist your company with its in-store presence.
back to top

Resumés
Featured Product of the Week
Hardlines Market Share Report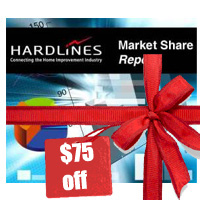 Never before released information, only available from Hardlines. Featuring:
Full provincial breakdowns of sales
Market share and store counts of all the key hardware/home improvement retailers in Canada
Breakdown by province of sales and store counts of each hardware, building supply and big box retailer
Newsletter Subscriber Price: $1150+GST
Non-Subscriber Price: $1650+GST
Subscribers to HQR take another $200 off!
back to top