July 12, 2010, Volume xvi, #27
"Our greatest glory is not in never falling, but rising every time we fall." —Confucius (Chinese philosopher, 551 BCE–479 BCE)
Castle's newest members include specialty dealers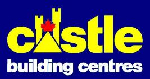 MISSISSAUGA , Ont. — The six new members of Castle Building Centres Group Ltd. run the gamut from traditional LBM dealers to a specialty dock supplier. But that suits Castle President Ken Jenkins just fine.

"We've made two conscious ways in which we're going to grow our business," says Jenkins. "One is our core building materials products – and all our new members fit that."

But specialty dealers are important, as well, he points out. Take for example, new member Reim's Window & Doors in New Glasgow, N.S. A dealer like this can bring tremendous volumes in specific categories, Jenkins says. "That volume drives additional profitability on our rebates."

"The specialty building materials business, frankly, is the future and we'll be exploring that more in the future."

In addition to Reim's in New Glasgow, Castle has added Cottage Docks Ltd. – Bancroft, Ont. to its Castle Specialty business.

The following traditional LBM dealers have also joined Castle's ranks of approximately 240 members: Goulais River Building Supplies, Goulais River, Ont.; Mistik North Building Supplies, Pickle Lake, Ont.; R&D Commercial Interiors, Saskatoon; and Vanderlaan Building Products Ltd., Brighton, Ont.

Loewen Windows sold to Danish firm
STEINBACH, Man. — With less than half the workforce it had two years ago, window manufacturer Loewen has felt the brunt of the U.S. housing crash. Now, its owners have decided to sell to VKR Holding of Denmark.

Although it maintains strong sales in Canada, Loewen, which manufactures and distributes custom high-end wood and clad wood windows and doors, relies heavily on the U.S. for its sales. With markets still soft there, the Loewen family, headed by Clyde Loewen, decided that "the needs of the company and those of the Loewen shareholders would be best served through a transition of ownership to a new ownership group."

VKR Holding owns companies in more than 40 countries, primarily in roof windows, vertical windows, thermal solar energy and ventilation, with a total of about 14,000 employees.

Loewen has been in business for more than a century (it was established in 1905 and has been owned by the Loewen family the whole time). The existing Loewen executive team will remain in place, with Al Babiuk, previously COO, stepping into the role of CEO. Clyde Loewen will stay on as executive responsible for products. The other members of the Loewen executive team will remain in their positions, as well. In addition, Charles Loewen will sit as a member of the board of directors of Loewen and Claes Warnander from VKR is the new Chairman.

Babiuk says Loewen's head office and main manufacturing will remain in Steinbach, and it will continue its partnership with existing dealers and new dealers, as well as marketing through Loewen's own retail network.
back to top

GP adds new products with completion of latest acquisition
MISSISSAUGA, Ont. & ATLANTA — Georgia-Pacific recently completed the purchase of Grant Forest Products' OSB facilities in Allendale and Clarendon, S.C., and Englehart and Earlton, Ont. The intention of these acquisitions was to expand GP's product offerings. Thanks to the manufacturing capabilities at the new facilities, Georgia-Pacific is able to add oversized panels and FSC-certified products to the company's current OSB offerings.

Georgia-Pacific now has access to FSC-certified products from the Englehart mill. FSC-certification provides assurance that wood is responsibly sourced from sustainable forests.

According to Jeff Key, Marketing Communications Manager at Georgia-Pacific Wood Products LLC, the Grant mill in Englehart offers a number of benefits to GP. "Grant has FSC-certified products, something that Georgia Pacific wants." And, he notes, even though GP is one of the

largest plywood manufacturers in the world, it doesn't have as big a presence in OSB. Two of the newly acquired mills make a high-end product , DryMax High-Performance OSB, a moisture-resistant sub-flooring with ink-jet nail patterns that fits into the "best" range of a good-better-best assortment.

Another product now available through the acquisition is Blue Ribbon Shield Specialty OSB, a wall sheathing designed to reduce air infiltration.

For existing customers of Grant Forest Products, Key doesn't expect anything to change, although, he admits, "It will still be a while before we work out the product mix." However, he doesn't expect distribution to change from the Englehart mill to Canadian building supply dealers.
Business remains strong in Atlantic Canada
MONCTON , N.B. — The latest reports that growth in the housing market has been loaded into the first half of the year (see "Economic Indicators" in this issue) is corroborated by the level of activity at the dealer level, as well.

According to Don Sherwood, president of the Atlantic Building Supply Dealers Association, "In Atlantic Canada, we've experienced a very strong first half of the year."

That lift began right in January, thanks to the deadline of the Home Renovation Tax Credit on Jan. 31, and then by good weather that brought in an early spring.

However, Sherwood says, nobody is taking for granted that the momentum will continue unabated. "What we're hearing is a little concern, with big numbers to keep up with, especially as October and November were so strong last year. We've got to meet or exceed some very high numbers for the last quarter."

A couple of other factors are supporting the need for a dose of healthy scepticism for the months ahead. The value of residential building permits (always a good indicator of building activity several months out) fell 5.3% in May from April. The biggest drop was in single-family intentions, down 9.2% from April.

In addition, our HARDLINES 1Q Business Conditions Survey indicated that dealers are more positive short term about business than they are long term. While 76.4% of retailers expect business to improve over the next six months, expectations of continued improvement over the next 12 months dropped to just 71.7%
Classifieds
OUTSTANDING BUSINESS OPPORTUNITY
INDEPENDENT DISTRIBUTOR/BUSINESS PARTNER


Exchange-A-Blade is a Canadian Company with over thirty years of proven success in supplying power tool accessories to the retail lumber, home center and hardware industry. The main method of marketing has been through independent distributors selling directly to retailers within a protected territory.

There are currently opportunities to acquire established territories in Ontario and the Maritimes.

If you are a high-energy achiever, people oriented with exceptional communication skills and ready for the challenge of running your own business, then we would like to hear from you.
Ideal candidates will have a minimum of three years sales experience within the hardware industry, a sound track record of growing business, possess a valid driver's license and be comfortable with some overnight travel.
Interested candidates should forward their resume to:
Ed Parkes at eparkes@exchangeablade.com
Regional Sales Manager
TASK DESCRIPTION
Position: Regional Sales Manager (Central – west)
Supervisor: National Director of Sales – CAN.
Manage sales in Central & Western Canada with existing accounts and sales agencies. Develop new sales and new accounts.
Requirements:
- 3 to 5 years experience with home renovation center markets such as Home Hardware, Tim-Br-Mart, Castle, Rona, etc…
- Located in GTA
- Mobility required
Responsibilities:
- Identify opportunities and develop a plan of action for growth with the home centres and small hardware chains in the territory.
- Handle existing accounts and unveil new opportunities
- Manage and work with sales agents in order to reach sales objectives.
- Lead sales meetings with regional customers.
- Understand our competition in each specific market.
- Perform price shop analysis and identify the actions required to maintain our competitiveness.
- Coordination of sales projects with merchandising and marketing department.
- Generate regular calls and follow-ups to regional accounts merchants.
- Perform product knowledge sessions to our sales force and/or customers.
Salary:
- According to experience
Please fax your resume at 514-640-4307 or via e-mail at: aleaunier@colonialelegance.com
Resumés
A conscientious, highly motivated manager with a results-oriented track record in developing new business.

view this

resumé

A goal oriented sales director that has superior management skills, customer oriented, with in depth knowledge of the industry and the ability to achieve results.

view this

resumé

National Field Sales Manager with twelve plus years in power tools and hardware sales/merchandising.

view this

resumé

Business Manager with U.S. & Canadian experience with retail & industrial customers seeks a new opportunity.

view this

resumé

An experienced merchandising executive possessing passion, vision, and a strategic approach to delivering bottom-line.

view this

resumé

Results oriented sales professional with a strong record of achievement in strategic and tactical roles. view this

resumé

Senior sales/marketing leader with experience in all classes of trade wishing new HARDLINES career. view this

resumé

Very Experienced Business Unit Manager, great passion for generating sales and building relastionships.view this

resumé

Worked through my career within the manfucaturer, wholesale and consumer goods industries. view this

resumé

Senior Sales Manager with vast experience in retail and wholesale sales growth in Canada. view this

resumé
Connect with us!