July 2, 2012, Volume xviii, #27
"A pessimist is a man who looks both ways before he crosses the street." —Laurence J. Peter (Canadian educator and author of "The Peter Principle," 1919-1990)
______________________________________________________________________


______________________________________________________________________
Amidst change, Sexton Group is looking good for 2012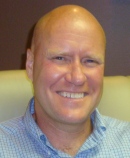 WINNIPEG — Steve Buckle is optimistic about the rest of the year. His dealers, all 285 members of the Sexton Group, say 2011 ended on a positive note, despite a slow start to that year. "The second half of the year was dynamite," he says. He figures his dealers in total were up about 5% for the year. The biggest negatives came from dealers in larger urban markets such as Calgary, which felt the brunt of a slower economy.

Buckle, who is vp and general manager of Sexton, has found himself in the spotlight in recent weeks, following the departure of Sexton, along with Delroc Industries, from the Independent Lumber Dealers Co-operative. The two groups, along with Calgary-based Allroc, have formed a new buying group called Byco. Its focus is on negotiating purchases of core commodities, namely gypsum, insulation, and metal framing products.

A greater opportunity still, Buckle says, lays in the potential to develop an enhanced relationship with suppliers of products other than gypsum, fiberglass and steel framing. "These products make up two-thirds of our members purchases and they have spoken. They want some choice of vendors, with easy-to-understand programs and pricing. As market conditions keep changing, they need stability and consistency of product supply, rather than constantly changing suppliers based strictly on price. This is exactly what we intend to give them."

He says that Sexton will continue to rely on its traditional sources for hardware, foremost among those being Chalifour Canada. "As far as we're concerned, there will be no change with any of our hardware suppliers," said Buckle. "We expect to continue with them throughout 2012."

Buckle says his group is up about 18% year-to-date over last year. Some of that is growth from existing dealers, fuelled in part by some increases in commodity prices, and some of it is attributable to the contribution by new dealers.

Many of those dealers are being added in Ontario, a region that Buckle says was under-represented in recent years. "We're pounding it out in Ontario," he says confidently. "We've got a good following up and down the [Highway] 401, including GSDs [gypsum supply dealers] and yards, including one up in Timmins."

But whether in Ontario or elsewhere across the country, Sexton Group's recruitment efforts are guided by good business sense. "We want to make sure we bring people on who have really good credit and we want to make sure we bring people on who can really add value to the group."
back to top



______________________________________________________________________
Members' departure opens up options for ILDC
AJAX, ON — The recent departure of two key members of ILDC will only make the remaining group stronger, as its membership is more aligned, says Andrew Battagliotti, general manager of ILDC.

The desire of Sexton Group and Delroc to focus on gypsum, insulation, and metal framing products resulted in the creation of a new group, Byco, along with a third member, Calgary based Allroc. But it also coincided with their departure from ILDC.

"They went forward with their own business model," says Battagliotti, "but it didn't fit in with our own model."

However, he notes, the changes in ILDC's membership will only be a positive for the future. "In the long run, it just clears the table for further growth for our group," he says. That includes the potential for additional membership down the road.
______________________________________________________________________
UJ Robichaud celebrates Church Point grand opening
  CHURCH POINT, NS — UJ Robichaud TIM-BR MART www.ujr.ca , a dealer based in Meteghan Centre, NS, celebrated the grand opening of its second location here last week. The store was the dream of Marc Robichaud, who passed away in January at the age of 36 following a brief battle with cancer. During the ceremony, a plaque was unveiled in dedication of Marc's memory.

UJ Robichaud TIM-BR MART was founded in 1867 and is a full service building supply and hardware store catering to both new home builders and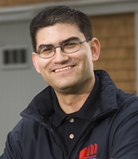 renovators in Southwestern Nova Scotia. The new Church Point store was originally slated to open in spring 2011, but was delayed by Marc's struggle with cancer.

 In 2009, Robichaud was awarded Retail Innovator of the Year for Green Marketing by the North American Retail and Hardware Association (NRHA). In 2007, the store was named Lauriers de la PME for service excellence within the francophony of Canada. In 1993, it was officially designated an Atlantic Heritage Company by the Government of Canada.
______________________________________________________________________
RONA garners recognitions for sustainability

  BOUCHERVILLE, QC — RONA inc. made it on the Maclean's/Sustainalytics 2012 list of the 50 most socially responsible companies in Canada.

 Companies are ranked based on their performance using a wide range of indicators, such as environmental initiatives, impact on local communities, treatment of employees, and supply chain management. The companies are then grouped according to their industry sector and assigned a ranking.

RONA was recognized for its partnership with the David Suzuki Foundation, and for two new policies: its Paper Products Use and Procurement Policy and the Sustainable Packaging Policy. It also got points for the extension of its paint recovery program to Manitoba and the Atlantic Provinces.
back to top



______________________________________________________________________
Canadian Tire pilots in-store driving school
TORONTO — Canadian Tire Corp. has started its own driving school, called "Canadian Tire Drivers Academy." The pilot program in Ontario will help teach consumers about road safety as well as car maintenance.

The project is part of a strategy to strengthen the company's presence in the automotive market, a key component of CEO Stephen Wetmore's plan to fend off competition and improve customer loyalty. Students will take the classes in-store and learn how to drive in new 2012 Chevrolet Cruze or Sonic cars that will also be made available for road tests.

Those who complete the program will receive a free Canadian Tire Drivers Club membership with complimentary roadside assistance for one year.
_____________________________________________________________________
Classifieds



Home Hardware Stores Limited – Beauti-Tone Paint
Paint Consultant – British Columbia and Yukon
JOB DESCRIPTION:

Working with the Beauti-Tone Paint division to develop Home Hardware Dealer accounts to maximize their Paint products potential. The Candidate must possess skills in:
working with all levels of Store personnel
assist with merchandising and Product selection at the Store
update and implement new Products and Marketing initiatives at the stores
training both at Store level and present to larger groups
help to coordinate group advertising and special Regional events
the job does require the successful candidate to live in British Columbia. extensive travel is required with variable hours..
QUALIFICATIONS:
working with all levels of Store personnel
Excellent people and communication skills, written and verbal
Industry knowledge
Good presentation and training skills.
Knowledge of Home Hardware systems and services an asset
INTERESTED APPLICANTS, PLEASE EMAIL YOUR RESUME TO: hr@homehardware.ca or fax to (519) 449 5789; Attention HR.

Deadline: Friday, July 6, 2012
______________________________________________________________________

Master Lock is currently seeking a Retail Accounts Executive to fulfill the following responsibilities:

The Retail Accounts Executive will be responsible for sales to strategic Retail National Accounts. Planning, developing, and full category management including implementation of ongoing specialized sales/marketing programs for these accounts and market segments, while also supporting the development and execution of corporate sales/marketing programs for the Retail business. Efforts will be directed toward the goal of developing collaborative customer relationships, account strategies, and business expansion.
Qualifications:
A strong understanding of the retail market, along with at least 3 years of successful sales and marketing experience with large retail national accounts, preferably with Canadian Home Center channels.
Experience should include the development and implementation of merchandising programs with customers in the Canadian Home Center class of trade.
Education equivalent to college diploma or University degree required — prefer sales, marketing or business administration.
Submit Cover Letter, Resume and Salary Expectations to: Teresa Medeiros; tmedeiro@mlock.com
______________________________________________________________________

Resumés
Marketing professional with over 10 years experience looking to secure a new full-time position.

view this

resumé

Fluently bilingual, highly motivated Business Development Professional with excellent strategic and operational capabilities.

view this

resumé

A Sales Professional with over twenty years of experience.view this

resumé

Experienced District Manager with a proven track record with several national chains. view this

resumé

A conscientious, highly motivated manager with a results-oriented track record in developing new business.

view this

resumé

An experienced merchandising executive possessing passion, vision, and a strategic approach to delivering bottom-line.

view this

resumé

Senior sales/marketing leader with experience in all classes of trade wishing new HARDLINES career. view this

resumé

Very Experienced Business Unit Manager, great passion for generating sales and building relastionships.view this

resumé

Worked through my career within the manfucaturer, wholesale and consumer goods industries. view this

resumé

Senior Sales Manager with vast experience in retail and wholesale sales growth in Canada. view this

resumé