IN THIS ISSUE:

Hardlines Conference (Oct. 18-19, 2022) makes tickets available for subscribers
Hardlines announces Whistler, B.C., location for 2023 Conference
Lee Valley Tools' new stores will tie in closely with digital sales
Lowe's Canada exec's take on e-commerce: "True expertise is the product"

PLUS: B.C. dealer is newest member of TIMBER MART, IKEA has fun with Quebec's Moving Day, GMS reports healthy Q4, attendance at spoga+gafa international garden fair returns to pre-pandemic levels, acquisition of IPG has been approved by feds, inflation grows at its fastest rate in 40 years, and more!

Hardlines Conference (Oct. 18-19, 2022) makes tickets available for subscribers

Hardlines has confirmed its speaker lineup for this fall's 2022 Hardlines Conference (Queen's Landing, Niagara-on-the-Lake, Ont.). This special roster of presenters is guaranteed to deliver two days of hard-hitting insights and ideas. Today and for the rest of this week, Hardlines subscribers can at last book their tickets.

If you are a Hardlines subscriber (dealers/retailers qualify for special pricing by using case sensitive coupon code DEALER2022), get front-of-the-line access to registration by clicking here now. Starting next week, remaining Hardlines Conference tickets will be released to the rest of the industry.

The top executive from Lowe's Canada will headline this year's conference. As president, Tony Cioffi oversees a network of stores in a range of formats that is unique in the world. Cioffi joined Lowe's Canada in September 2016 as senior vice president, finance, and two years later was promoted to executive vice president. He then served as interim president of Lowe's Canada before being named senior vice-president, stores, a position he held until his appointment to the top job in January 2022.

The Hardlines Conference will take delegates from the executive suite to the front lines. Rob and Joanne Lawrie are a dynamic husband-and-wife team behind seven Home Hardware, Home Hardware Building Centre, and Home Furniture stores in southwestern Nova Scotia. From its beginnings in 1982 when Rob's parents founded a store in Annapolis Royal, N.S., The Lawrie Group has grown into one of the most innovative and inspired home improvement groups in Atlantic Canada—not to mention an Outstanding Retailer Award winner in 2021.

Hardlines speakers will also include Dan Tratensek, COO and publisher with the North American Hardware and Paint Association (NHPA). Tratensek will do a deep dive into the growing importance of e-commerce and how independent dealers need to understand the huge opportunity that it presents.

Don't miss the 26th annual Hardlines Conference on Oct. 17 and 18 in Niagara-on-the-Lake, just 80 minutes from downtown Toronto. (Attendance is strictly limited. Book your tickets today by clicking here!)

Hardlines announces Whistler, B.C., location for 2023 Conference

 

The Hardlines Conference will move away from the Greater Toronto Area for the first time in its history beginning in 2023. Next year, the conference will be held in Whistler, B.C.

The fresh location is the first step in moving the Hardlines Conference to a different destination around the country from year to year, to better serve our industry on a truly national basis. And locating it at the Chateau Whistler, a premier Fairmont hotel, will ensure it is another first-class event. It will be held Oct. 17 and 18, 2023.

"As Canada's only truly national event for the retail hardware and home improvement industry, we felt it was important to make the Hardlines Conference as accessible as possible to all Canadians on an ongoing basis," said David Chestnut, vice president and publisher at Hardlines Inc.

"We plan to provide an improved venue by holding the Conference in the Chateau Whistler," Chestnut said. "And the calibre of speakers will likewise be top-notch. We intend to bring to Whistler some of retail's top international experts."

The 2023 Hardlines Conference will be the 27th edition of the one-of-a-kind annual event, which is a key gathering point for top retail executives, leading dealers, major vendors, and of course a prestigious roster of Canadian and international presenters.

Hardlines is working with British Columbia's Building Supply Industry Association (BSIABC) in presenting the Whistler event. BSIABC president Thomas Foreman said he and his team are looking forward to working with Hardlines to ensure next year's conference will be superb. "It will bring a fresh perspective for Conference delegates," said Foreman. "And it will be a huge opportunity for our members to participate locally."

"The Hardlines Conference is simply the best information event I attend every year," said Foreman. "It offers more information than any other event we attend. To have this now available right on our doorstep in British Columbia is very exciting. I believe it will be a really positive move for all of us. We'll be working closely with our friends at Hardlines for our members to participate in a positive way."

The 2022 Hardlines Conference will be held again this later year at the Queen's Landing Hotel in Niagara-on-the-Lake, Ont., October 18 and 19. "We have had tremendous success at the Queen's Landing in recent years," says Chestnut. "Niagara-on-the-Lake is one of Canada's most prestigious tourist destinations. Moving to the mountains of Whistler in 2023 is going from strength to strength, as far as impressive surroundings is concerned."

Lee Valley Tools' new stores will tie in closely with digital sales

 

One retail company that's had a strong online presence well before COVID hit is Lee Valley Tools. The national specialty tool, gift, and seasonal products retailer has just 18 stores, but its reach online in both Canada and the U.S. is significant.

CEO Robin Lee says rising rents forced the company to shutter two stores, including one in Toronto's pricey downtown west area, over the past two years. Still, as the world comes out of COVID, Lee Valley Tools is gearing up to open yet more stores. "We're excited to get back on track with new stores," he said.

These new Lee Valley stores will be built with a difference, Lee adds. They will accommodate the important digital side of the business. "Every one has to be a shipping centre as well."

Lee uses terms like "zone skipping" and "flex labour" as he explains what the new stores will look like. But the stakes are high: as service levels keep rising (for example, Walmart Canada is launching a pilot program to deliver groceries and home goods to customers in 30 minutes) along with shipping costs, the challenge is always to figure out how to compete against the likes of Amazon.

Lee Valley will use a shipping network model, which means a single product can be taken off a store shelf and shipped cost-effectively. "It offers an improved service level for customers while at the same time it can balance the workload in-store when traffic is slow. It's allowed us to really leverage our labour efficiency inside the stores."

Another important advantage of the new system, says Lee, is that it will allow Lee Valley to find store locations that aren't just based on street traffic.

Lowe's Canada exec's take on e-commerce: "True expertise is the product"  

Lowe's Canada is in a unique position when it comes to e-commerce in Canada. Customers have at least three options for buying online from Lowe's in this country: the Lowe's site supporting some 70 Lowe's big boxes in Canada; the RONA site, supporting more than 210 independent RONA dealers as well as close to 150 corporate-owned RONA stores; and the Réno-Dépôt site supporting 20 corporate stores.

Hardlines asked Michel Bernier, Lowe's Canada's senior director, sales and dealer services, about how the company's e-commerce strategies have changed since the pandemic began.

"True expertise is the product," Bernier replied. "It's about the service, not just the product and the price. During the pandemic, we introduced online tools like our colour selector, which is easy to use … and also our deck design tool."

"Customers are often building a project," not just ordering individual SKUs, Bernier said. Lowe's recognizes that customers needing expertise want to have a discussion online,  too.

Retail consultant Bill Morrison says that an important part of all smart retailers' online strategies is to have exclusive or control brands that can protect them from direct price comparisons with the Amazons of the world.

Lowe's Canada's Bernier told Hardlinesthat his company's control brands such as Ego, Craftsman, Kobalt, and Eklipse Cabinets have all been very important to growing his company's online sales.

When the world began to lock down in March 2020, Lowe's and RONA were already reasonably well prepared, he explained. "RONA was already in a favourable position because we had made significant investments in online."

(Excerpted from a feature article on e-commerce in the forthcoming issue of our companion publication, Hardlines Home Improvement Quarterly. HHIQ is being mailed out to 11,000 dealers and store managers across Canada in early July. If you want your own subscription to HHIQ—it's free to stores—click here now!)

Mike Tzimas will become president of Barrie, Ont.-based barbecue maker Napoleon, effective July 11. He joined Napoleon in January 2020 as vice president of finance and was promoted to CFO a year later. He succeeds Ron McArthur, who previously announced his intention to retire at the end of 2022. Prior to joining Napoleon, Tzimas held senior finance and manufacturing roles within the auto industry. He will report to Napoleon's co-CEOs Chris Schroeter and Stephen Schroeter.

... that Hardlines subscribers can now buy tickets for the next Hardlines Conference? That's right, online registration is now available exclusively for our faithful Hardlines subscribers. Sign up now before tickets go on sale to the wider industry by clicking here!

RETAILER NEWS

Pemberton Valley Building Centre in Pemberton, B.C., is the newest dealer to join TIMBER MART. Founded more than 20 years ago, the business has 36 staff across two properties. These include a 7,200-square-foot retail space in Pemberton and a four-acre lumber yard with a 24,000-square-foot storage unit for building materials a few kilometres away. By the fall of 2024, the owners, Garth and Valerie Phare, Blair Gourlay, Deborah Phare, and Jeff Clarke, plan to open a new 20,000-square-foot store that will combine hardware and building materials in one location.

IKEA Canada has a new marketing campaign ahead of Quebec's July 1 Moving Day. It plays on French expletives and fictitious versions of the retailer's distinctive Swedish product names. The day when most leases in the province end is famously fraught with headaches for tenants and movers alike. The new ads, developed with agency Rethink, pay homage to those challenges with taglines such as Les enfants ont cassé toute la KALAS de vaisselle ("the kids have broken all the ******* dishes").

Gypsum Management & Supply reported Q4 adjusted earnings of $2.09 per share. Net sales were up 38.2 percent on a year-over-year basis, rising to $1.29 billion as compared with a projected $1.27 billion. The company has been expanding its product offerings in its Canadian outlets, adding lines such as tools and fasteners, exterior envelope, and roofing.

Attendance returned to pre-pandemic levels at this year's spoga+gafa event. The world's largest garden trade show was held in Cologne, Germany, earlier this month, a shift from its usual fall date. Foreign participants made up 67 percent of those attending, up from 65 percent in 2019. Next year's event will be held June 18 to 20 in Cologne, on the heels of the Global DIY Summit, which takes place in Berlin from June 14 to 16.

Intertape Polymer Group's pending acquisition by Clearlake Capital Group has been approved under foreign investment regulations. As first announced in March, the California-based investment firm offered $40.50 per share to take IPG private.

The inflation rate between May 2021 and May 2022 grew at its fastest in 40 years. Higher gasoline costs helped drive the rate of inflation to 7.7 percent in May. Because of the steepness of the increase, it's now expected that the Bank of Canada will raise the benchmark interest rate by a 0.75 ppt in July. (StatCan)

Overall holiday spending is expected to rise 31 percent in 2021, and up eight percent since 2019, with Canadians looking to shop, celebrate, and spoil friends and family, (Deloitte Canada: 2021 Holiday Retail Outlook)

"Retail prices should drop. Absolutely. It does take about three to four months for wholesale prices to feed through to retail pricing. So, I would think sometime fairly soon over the next month or two, we should start to see lower prices at the hardware store as well. From a retail perspective, it could be August." —Paul Jannke of Forest Economic Advisors, quoted in DrydenNow. Lumber analysts are expecting the pricing bubble to burst this summer, possibly reducing costs by as much as 50 percent.
Classified Ads

DEALER DEVELOPMENT MANAGER

Home Hardware has an exciting opportunity for a driven self-starter who will be responsible for the growth of Home Hardware Market Share through the aggressive conversion of Dealer Owners from other Banners and potential Greenfield locations to Home Hardware. If you are a strong communicator and thrive in a competitive and fast paced environment, please make an application today!

This is a remote position; due to the extensive travel throughout Atlantic Canada and Quebec, there is a preference for applicants based in these areas.

JOB DESCRIPTION:
Through existing contacts or cold calling aggressively meet with other banners promoting the Home Hardware program.
Present Home Hardware Systems and services and programs to all interested applicants.
Start and complete the Home Hardware Application Process with interested Dealers.
Coordinate Banner conversion change-over for a seamless transition, provide on-boarding/training for new banner conversion Home Dealers.
Collaborate with retail operations to drive Market growth through Banner conversions, Greenfields (New Dealer Owners).
Work closely with Senior Development manager to maintain a Data Base of applicants, prepare target market reports for potential new locations
QUALIFICATIONS:
A strong understanding of the Home Improvement Market and the strategy needed to succeed in a highly competitive market.
Thorough understanding of the Retail industry, LBM (Lumber and Building Materials), and basic accounting.
Excellent communication, oral and written, planning, organizational, negotiating and presentation skills.
Computer literate with strong knowledge of MS Office, Power point, Teams, outlook, Excel.
Bilingual (English and French) would be an asset.
Willingness to travel extensively throughout Atlantic Canada and Quebec.
For the full job posting, please visit our Careers page at www.homehardware.ca/en/careers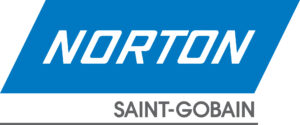 Saint-Gobain Abrasives is currently seeking candidates who are persistent, tenacious and possess a high level of energy to fulfill the DIY Retail Sales Supervisor role for their established abrasives territory, set up for significant growth opportunities.  The ideal candidate is self-motivated along with a demonstrated track record of successfully managing territory accounts.
The Sales Supervisor position is key to providing territory coverage to the following areas:  Ontario and Western Provinces
To Apply please visit: https://careers.saint-gobain-northamerica.com/career-search/job/?id=CAN00086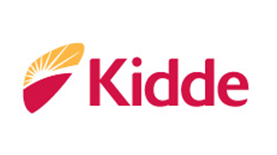 Job Opportunity- Senior National Account Manager- Kidde Canada Sales 
Carrier's Fire &  Security business develops a comprehensive product portfolio to protect buildings, people, and assets; providing innovative products that include fire extinguishers, carbon monoxide, and smoke detectors, fire suppression systems, advanced software and hardware, IP solutions, wireless communications, electronic locking systems, and mobile applications,. Among its leading brands are Kidde, LenelS2, Supra, Onity, Fenwal, and Marioff, offering robust security and life safety systems, affordable, flexible lock and key management solutions, and fire safety equipment and systems.
Kidde Canada, a division of Carrier Fire & Security,  is seeking a Senior National Sales Account Manager to lead top National Accounts in Canada with responsibilities that include working with sales and marketing groups to provide action plans for achieving price integrity, margin enhancement, and well-coordinated project execution and growth within the assigned channel. Reporting to the Vice President of Retail Sales, the Account Manager will emphasize execution of strategic sales and marketing goals at the retail level.
For more information, please click here:  Senior National Account Manager Canada at Carrier
Looking to post a classified ad? Email Michelle for a free quote.
Privacy Policy | HARDLINES.ca   HARDLINES is published weekly (except monthly in December and August) by HARDLINES Inc. © 2022 by HARDLINES Inc. HARDLINES™ the electronic newsletter www.HARDLINES.ca Phone: 416.489.3396; Fax: 647.259.8764 Michael McLarney — President— mike@hardlines.ca Steve Payne — Acting Editor— steve@hardlines.ca

Geoff McLarney — Assistant Editor— geoff@hardlines.ca David Chestnut — VP & Publisher— david@hardlines.ca

Michelle Porter— Marketing

& Events Manager— michelle@hardlines.ca Accounting — accounting@hardlines.ca

The HARDLINES "Fair Play" Policy: Reproduction in whole or in part is very uncool and strictly forbidden and really and truly against the law. So please, play fair! Call for information on multiple subscriptions or a site license for your company. We do want as many people as possible to read HARDLINES each week — but let us handle your internal routing from this end!

1-3 Subscribers: $495 4

-6 Subscribers: $660

7 -10 Subscribers: $795 11-20 Subscribers $1,110 21-30 Subscribers $1,425 We have packages for up to 100 subscribers! For more information call 416-489-3396 or click here You can pay online by VISA/MC/AMEX at our secure website, by EFT, or send us money. Please make cheque payable to HARDLINES.