In This Issue
"He who speaks the truth must have one foot in the stirrup." — Armenian proverb
Lowe's Canada finalizes four more sites
TORONTO — After months of speculation about the next openings by Lowe's in Canada, HARDLINES has confirmed the location of the stores that will open in fiscal 2008.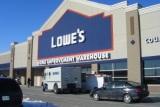 Lowe's Canada, which already has seven stores, stretching from Brantford to the west of Toronto to Newmarket in the east, will open next in Windsor, Barrie, Belleville, and Whitby, ON. These are not expected to open much before the end of this year, and possibly even into January 2009 (Lowe's year-end is Jan. 31, 2009). Lowe's first confirmed its plans to expand into Canada three years ago. That expansion was originally led by Doug Robinson, an American who had previously run the erstwhile Beaver Lumber chain. Robinson left Lowe's suddenly for personal reasons in August 2007 and was immediately replaced by Don Stallings, formerly a regional vice-president of operations in Lowe's south central division, based in Houston . Lowe's Canada is hiring for the new stores now, and expects to recruit about 115 people for each one.

Top.
Hudson's Bay Co. acquired by U.S. equity firm
TORONTO & NEW YORK — NRDC Equity Partners and True North Retail Investments, an affiliate of The InterTech Group Inc., have completed the acquisition of Hudson's Bay Co.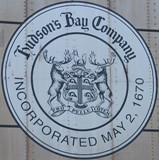 Hudson's Bay Co., established in 1670, is North America's oldest continually operating company. It operates department stores (the Bay), mass merchandise (Zellers), specialty home enhancement (Home Outfitters), and discount (Fields) formats, with more than 580 retail outlets and nearly 60,000 staff. Hbc was purchased, and taken private, back in 2006, by billionaire inventor Jerry Zucker. He fell victim to cancer and passed away in April, at the age of 58, leaving operation of the enterprise largely in the hands of his widow, Anita. Under its new owners, Hbc will be added to NRDC's other retail operations, Lord & Taylor, Fortunoff, and Creative Design Studios, under a new holding company called the Hudson's Bay Trading Co. NRDC will pump US$500 million into the new combined company, which will comprise more than US$8 billion in retail sales, 75,000 employees, and 55 million square feet of retail space in both the U.S. and Canada. Richard Baker will serve as CEO of the Hudson's Bay Trading Company and will become the 38th governor of the Hudson's Bay Co. NRDC had been a minority owner in Hbc, in partnership with the Zucker family, and Baker has been a member of the board since 2006.
Backgrounder: how NRDC's U.S. banners will fit with Hudson's Bay
TORONTO — The new owners of Hudson's Bay Co., NRDC Equity Partners, intend to use the acquisition as a stepping stone for the launch their U.S. retail banners here in Canada. Lord & Taylor, an upscale specialty department store chain, is expected to launch 10-15 stores here. Identifying a gap in the Canadian retail landscape between The Bay department stores and the upscale Holt Renfrew, Lord & Taylor is considered an ideal banner to fill that gap. It already has 47 stores in nine states and the District of Columbia.Lord & Taylor stores will be located in "prime locations through existing Hbc real estate properties or within existing flagship Bay stores," according to a prepared release. That does not mean that any existing Bay stores will be eliminated — at least, not for now. Rather, Lord & Taylor, as well as Fortunoff, NRDC's specialty jewelry and home furnishings store, could become "stores within a store" in The Bay, and/or operate adjacent to Bay outlets as free-standing retail operations. Creative Design Studios, the design and manufacturing division that's also owned by NRDC, will expand its offerings in Hbc stores. These include the Peter Som collection, Kate Hill, and Context for women, plus the Black Brown 1826 men's brand. All the banners will be operated under a single holding company, the Hudson's Bay Trading Co. The strategy of HBTC is to increase focus on The Bay department store business, with more emphasis on the customer, by offering better brands and better service. Zellers will get a face-lift, too, with more branded apparel, improved customer service, and the planned rollout of new 125,000-square-foot prototype stores. The Home Outfitters home-enhancement chain will continue to offer its range of brands in kitchen, bath, and bed home furnishings.
UFA acquires sporting goods chain
CALGARY— UFA Co-operative Ltd., the farm and hardware co-op, has taken another step in its aggressive expansion into the retail sector with the acquisition of Wholesale Sports of Calgary.Wholesale Sports is a privately-owned sporting goods chain that's been in business for more than 30 years. Since 2005, the company has grown its business by about 110%. UFA will operate Wholesale Sports as a wholly-owned subsidiary, relying on the same staff and vendors as in the past. UFA has taken on the company as part of an overall strategy to provide a wider range of products and services to its existing – and loyal – co-op customer base. "UFA is a co-operative committed to fulfilling our mission of serving the people who live, work and play in rural communities," says Dallas Thorsteinson, president and CEO of UFA. "The Wholesale Sports acquisition advances our strategy, while diversifying UFA's business. We recognize that our ability to serve our traditional, core agricultural members and customers depends, in part, on diversifying beyond our traditional businesses." UFA's 2007 revenues were more than $1.8 billion, ranking it among the 40 largest Alberta companies in terms of revenue, according to PricewaterhouseCoopers and Alberta Venture magazine. Estimated sales by its 35 farm and hardware outlets, plus one building supply yard in Fort McMurray, are estimated at more than $350 million, according to the HARDLINES Who's Who.
Home Hardware turns in mid-year report card
ST. JACOBS, ON — Home Hardware Stores Ltd., one of Canada's Top Four home improvement retailers*, has been defying conventional wisdom that warns of a slowing economy with strong results during the first half of the year.

"Home dealers and staff across Canada have been working hard to grow our market share, seek out opportunities for growth, and ensure our customers are receiving the superior customer service that sets us apart from the competition," says Paul Straus, vice-president and CEO of Home Hardware. While retail sales information will not be available until the end of the year, the company confirms that shipments are up year-over-year. Straus points to activity within Home's four distribution centres across the country, which, overall, are achieving fill rates exceeding the target of 95.3%. During the week of July 7, the Atlantic distribution centre in Debert, NS, processed a record number of pick lines in one week and total weight shipped year-to-date is up 16.6%. The central DC in St. Jacobs recorded the highest pick line day for a Tuesday in history on July 8, and the western DC in Wetaskiwin, AB, has been offering record high fill rates all spring and summer, says Straus. Demand orders, a special-order service available to Home Hardware customers, has also been making gains. So far this year, orders are up 7.4%, and in June alone, they were up 15.0%, representing almost $2.2 million in demand orders last month. "We are confident that the remainder of 2008 will bring new opportunities for growth as we look for innovative ways to remind Canadians that 'help is close to home'," Straus concludes, riffing on the company's slogan. (Based on data in the latest edition of our sister publication, Hardlines Quarterly Report. For more info on the report, click here. )
Canadian Tire unveils smaller, rural format
HEARST & DEEP RIVER, ON — Canadian Tire opened the doors of its first two "small market stores" today in these northern Ontario communities. The stores are the first of four test locations planned for 2008 and feature an 18,000-square-foot Canadian Tire store, 5,300-square-foot Mark's Work Wearhouse offering, a 7,000-square-foot Garden Centre, and will eventually have gas bars onsite.

With two stores now open and another two scheduled to open in Athabasca and Cochrane this fall, the small market store is designed to provide customers in smaller towns with a one-stop shopping experience, in outlets that will range 14,000-18,000 sq.ft. in size. "We have identified approximately 100 communities across Canada that we believe to be potential sites for this concept," says Mike Arnett, president, Canadian Tire Retail. The new small market stores will replace traditional Canadian Tire stores in some markets, and will represent new locations in others. They are expected to generate $5-$9 million annually.
CLEVELAND, OH — OnSpeX, the testing and product evaluation arm of CSA, held a grand opening last week for its new state-of-the-art testing facility. The 25,000-square-foot lab will serve as global headquarters for the company's existing North American operations in Atlanta and Toronto, and for its testing facilities in Shanghai and Shenzhen, China.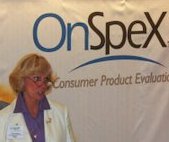 The Cleveland facility specializes in performance evaluations of mechanical, plumbing, electrical, and gas products. The lab also performs product comparison tests and verifications of stated claims by manufacturers. One of the goals of the new operation is to keep timelines for hardlines product evaluations to a minimum, providing flexibility to work with suppliers on either a project or a full program basis. OnSpeX's newest facility is set up to test both domestic and globally sourced products and it coordinates services needed to evaluate products manufactured in China. It is also designed to meet the increasingly complex evaluation needs of ever-more complex products that serve multiple functions. "Many of today's at-home products serve more than one purpose," says Sue Dempsey, vice-president and general manager of OnSpeX. "For example, a gas grill may also come with accessories including sinks, refrigerators, and even lights." She also notes that consumers are demanding products that are energy efficient, and OnSpeX can measure and test for that, as well.
Classifieds
NOW OPEN Massive Clearance Sale
5075 North Service Road Burlington , Ontario (QEW and Appleby Line) Monday, July 14 – Friday August 8th
Hours: 7:00 am to 5:00 pm Feature Products: UV Pure 30 gpm Ultra Violet water Purifier systems $ 1,470 RCAN Water Softeners ( RCAAWP1044SE2 ) $ 1,400 2-2 ½ Ton A/C A coils from $ 123 2 Stage Mid Efficiency Furnaces ( ICPH8MPT100F14B) $ 525 Western Pottery Toilets – Combinations priced from $ 38 Thousands of $$$ of Brand new plumbing and HVAC products: Faucets, Toilets, Sinks, A/C Units, A/C parts, Furnaces, Whirlpools, Tubs, Showers, Shower Doors, Water Heaters, Tools, Scratched and Dented products and much much more…
ALL SALES FINAL
Acceptable payment methods: Visa, MasterCard, Cash/Debit For information on stock please call: 905-336-7768
Click here for a price and inventory list!
SALES AGENT NORTHERN ONTARIO

Colonial Elegance is looking for a Sales Agent for Northern Ontario. The ideal candidate will sell and promote all of Colonial Elegance's products to building supply dealers across Northern Ontario. The territory is already established and has great earning potential. The position includes selling and servicing existing accounts prospecting and adding new clients within the building supply industry. The agent will report to the Sales Director for Ontario. Qualifications
Strong communication skills both written and verbal
Working knowledge of Microsoft Office ie Excel Word Power Point Outlook
Knowledge of Territory and clients
3-5 years of experience working as a sales agent at the dealer level
Proven Sales record
Ability to work little Supervision
Vehicle required
Compensation: Commission based position Please forward resume to Colonial Elegance Inc C/O Brant Danard Regional Sales Director 3800 Du Tricententaire Blvd Montreal QC HIB 5T8 Fax 514 640 1744 Email : bdanard@colonialelegance.com

HOME IMPROVEMENT BUYER REQUIRED!

DirectBuy, a successful buying group with over 150 locations in North America, requires an intermediate to senior buyer for its Home Improvement division. Responsible for the fastest growing category within the company, you are a seasoned professional focused on aggressively growing this portfolio with unlimited boundaries! Your negotiating skills and professionalism are well respected by your peers. Strong vendor relationships with analytical and strategic planning help you execute your business plan. Your knowledge and supplier base will be a natural spring board for you to take on this exciting opportunity. Your experience should include but not limited to anyone of the following categories from kitchen cabinetry, windows or doors. This full-time position is based in the Canadian head office (Toronto) and offers a very competitive salary along with benefits. For a confidential interview, please email your resume to uccgarry@rogers.com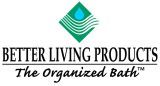 Better Living Products is a dynamic, successful organization that continues to grow internationally and is looking to expand our sales team. Located in Woodbridge, Ontario Better Living Products is an international manufacturer and distributor of bath & shower organizational products to the retail trade, and pioneers of the original award-winning shower organizer The Dispenser TM. Our plans to introduce a whole new range of European designed unique and innovative products to North America has opened up immediate positions in our sales and marketing department. We are currently seeking to fill the following positions: National Account Manager to assist us in achieving our aggressive growth plans by managing specific accounts and channels within Canada and the USA. The successful candidate will possess 3-5 years account management experience and demonstrates exceptional interpersonal, communication and analytical skills. Experience with Mass Merchandise retailers is preferred. This is an intermediate position. Sales Assistant  to support us with administrative duties, trade shows, sales analysis, forecasting, planograms, direct marketing campaigns, new product launches and other sales & marketing related projects. Excellent communication and proficient computer skills is required. Both positions will be based at our world-wide corporate headquarters in Woodbridge, Ontario. We offer competitive wages, benefits and a fun working environment. Please submit your resumé and salary expectations to Camillo Caperchione, Executive Vice President, Better Living Products, Telephone: 905-264-7100 Fax: 905-264-3690 Email: camillo@dispenser.com
Sell your company - or buy one - with HARDLINES Classifieds! Do your executive search, find new lines or get new reps in the HARDLINES Marketplace. Only $2.75 per word for three weeks in the classifieds. To place your ad, call Barb Hills at 416-489-3396 or email: barb@hardlines.ca
To ensure you receive your HARDLINES newsletter each week, please add bev@HARDLINES.ca to your address book.

Did your email system make this newsletter unreadable? You can read it online instead. call us to find out how.

Publishing Details: HARDLINES is published weekly (except monthly in December and August) by HARDLINES Inc. 360 Dupont Street Toronto, Ontario, Canada M5R 1V 9 © 2008 by HARDLINES Inc. HARDLINES™ the electronic newsletter www.HARDLINES.ca ; Phone: 416.489.3396; Fax: 416.489.6154 Michael McLarney - President - mike@HARDLINES.ca Beverly Allen, Publisher - bev@HARDLINES.ca Brady Peever - Circulation Manager - brady@HARDLINES.ca Barb Hills - Sales Manager - barb@HARDLINES.ca The HARDLINES "Fair Play" Policy:Reproduction in whole or in part is very uncool and strictly forbidden and really and truly against the law. So please, play fair! Call for information on multiple subscriptions or a site license for your company. We do want as many people as possible to read HARDLINES each week - but let us handle your internal routing from this end! Subscription:$285 (Canadian subscribers add $14.25 GST = $299.25 per year/ GST #13987 0398 RT).Secondary subscriptions at the same office are only $46 (Canadian subscribers add $2.30 GST = $48.30).Ask about our reduced rate for branch offices.You can pay online by VISA/MC/AMEX at our secure website or send us money. Please make cheque payable to HARDLINES.
COMPANIES IN THE NEWS
ATLANTA — A federal judge entered a guilty plea for another former Home Depot merchant who had been involved in a major kickback scheme. James Robinson pleaded guilty to three felony counts for his involvement in the scheme, which involved receiving gifts from suppliers in exchange for business from Home Depot. Robinson, 43, will turn over to federal authorities two houses, a 2006 Infiniti SUV, a 2004 Cadillac Escalade, and $146,000 in cash. Two other men, including the mastermind of the scheme, Anthony Tesvich, were convicted last month.BURNABY, BC — Taiga Building Products Ltd. issued a dividend of $0.0150 per common share and the stipulated monthly interest payment of $11.6667 per $1,000 principal value subordinated notes. The payments will be made to shareholders and noteholders of record at the close of business on July 31, 2008 and will be payable on August 15th, 2008. Taiga Building Products claims to be Canada's largest independent distributor of building products by revenue. OKOTOKS, AB — A Home Depot store slated to open here sometime in September will provide about 100 jobs for local residents. DUBAI, UAE — It's bigger than any mall in the U.S. In fact, it will be the sixth-largest in the world when it opens next month. Weighing in with more than 40 million square feet, the Dubai Mall will have an Olympic-sized skating rink, an aquarium with 30,000 fish, and a cinema complex with 22 screens. CHICAGO – Sales reported by Grainger, the wholesaler supplier, reached $1.8 billion for the second quarter ended June 30, up 10% over last year's second quarter. Operating earnings increased 11% and net earnings were up by 8%. The company's Acklands-Grainger business in Canada was up 10% over the second quarter 2007 (and up 14% in local currency). DALLAS — Alliance Data, a provider of marketing, loyalty and transaction services, has signed a long-term nationwide renewal with RONA with its Air Miles loyalty program. RONA is a top-five Air Miles sponsor. NISKU, AB — Henry W. and Carol Longacre Family Ltd. Partnership has acquired 7,465,500 common shares of Wood Composite Technologies Inc. With this acquisition, the L.P. holds 8,809,500 common shares, or about 11.9% of the shares. Carol Longacre, one of the general partners of the L.P., also holds 525,000 common shares, representing another 0.7% of the common shares.
U.K. security show will get 2009 launch
LONDON — Totally Secure, a specialist show for locksmiths and security product resellers, is being launched by Brintex, a trade-show organizer that owns Totally Tools and Totally DIY trade shows. Totally Secure will take place alongside those shows at Earls Court in London, Jan. 18-20, 2009.In its first year, the show aims to showcase a full range of security product suppliers, covering all types of physical security products, and will be encouraging exhibitors to use the event as a new-product launch pad.For further information on Totally Secure, click here or contact Paul Grinsell, Brintex sales director: 020 7973 4734.
PEOPLE ON THE MOVE
Rob Cappiello, the man who reignited the National Hardware Show by moving it to Las Vegas, then came to Canada to launch an ill-fated show here, has re-emerged, after leaving Reed Exhibitions, to create a new housewares show. Called the "First Look Housewares Show", it will run Jan. 8-10, 2009 at the Miami Beach Convention Center.

(516-384-0906)

Following the acquisition of Hudson's Bay Co. by NRDC Equity Partners (see our lead story in this issue—Michael), NRDC has announced the following executive appointments: Francis Casale will serve as CFO of Hudson's Bay Trading Co., the newly formed holding company that comprises Hbc, Lord & Taylor, Fortunoff, and Creative Design Studios … Donald Watros will serve as chief administration officer of HBTC … Brian Pall has been named president of the HBTC Property Co. … In addition, Jeffrey Sherman will be become CEO of Hudson's Bay Co. He joins Hbc from the Polo Ralph Lauren Corp., where he was president and COO, Polo Retail Group. Previous experience also includes serving as CEO of The Limited stores, and COO of Bloomingdales. At Kingfisher plc, which owns the B&Q home improvement chain, Peter Hogsted has been recruited to head its international division, which covers Poland, Russia, Italy, Turkey, and China. He was formerly CEO of Ikea's U.K. operations … Kingfisher has also hired Kevin O'Byrne as finance director. He comes over from DSG International. He will start Oct. 1.
ECONOMIC INDICATORS
Retail sales of commodities in the first quarter of 2008 totalled $92.5 billion, up 6.0% over the first quarter of 2007. All commodities posted year-over-year increases, with the exception of housewares, which recorded a slight decline. Sales of furniture, home furnishings and electronics were up 6.5%, while automotive fuel sales rose 20.5%. (Stats Canada)Rising construction prices contributed significantly to a 0.9% increase, in current dollars, in investment in non-residential building construction in the second quarter of 2008, to $10.5 billion, with heavy spending on medical facilities and office buildings. However, after taking into account higher construction prices, investment in non-residential construction declined 3.7% in 2002 constant dollars. (Stats Canada)
Menards is looking for new products and new vendors. The entire buying team of the industry's third-largest player will participate in a Buying Day at its head office in Eau Claire, WI on Aug. 21, 2008, presented by the Home Improvement Industry Presidents Council. Suppliers who are new to Menards and want to present their new products can register and are guaranteed an individual meeting with the appropriate buyer. The cost to participate is US$400 per meeting and entitles 2 persons to attend. Register via the Internet at www.presidentscouncil.com. For more information contact Julie Pavletich at Presidents Council: 847.480.7171; julie@presidentscouncil.com.
OVERHEARD…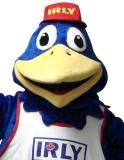 "I don't know. I think I like the IRLY Bird better." —Our man Brady, during our Monday morning chat at the New World Headquarters, debating the merits of Home Depot Canada's new mascot (an, ahem, orange box), vs. IRLY Distributors' considerably more cuddly, and kinda retro, mascot.
Highly effective relationship management skills with a track record of developing and executing programs effectively. Strong strategic thinking and management background. Solid propensity for team building, coaching, mentoring and developing others. A competitive manager with a proven sales, marketing, merchandising and, leadership record.Strong business acumen skills with a demonstrated expertise of retail marketing strategies, consumer trends, brand management and supply chain management. Excellent interpersonal skills that have led to strong customer relationships and significant sales and market share gains. Superior leadership skills and presence. Highly developed sense of accountability, passion and ability to build a credible roadmap. Absolute commitment to delivering consumer focused initiatives through superior innovation management skills.
Hardlines Quarterly Report Hardlines Retail ReportHardlines WebinarsHardlines Annual Conference (Webpage updated) Hardlines Hot Product Showcase Hardlines TV (Another new episode out now!) Free daily news updates