In This Issue
"The most fatal illusion is the settled point of view. Since life is growth and motion, a fixed point of view kills anybody who has one." — Brooks Atkinson (American critic and essayist, 1894-1984)
IRLY celebrates 45th anniversary with consumer giveaway
SURREY, BC — IRLY Building Centres of B.C. is giving away four $2,000 shopping sprees to their customers across the province to celebrate 45 years in business. Shoppers were encouraged to enter a "no hassles" draw that was open to both contractors as well as DIY customers."We do shopping sprees every year, but we're doing more this year for of our anniversary, because we've had such success with them in the past," says Catherine Brownlow, advertising manager. "We divide the province into four regions so that dealers from every location have a fair shot at having a winner from their store." The draws will be made on July 11, 2008.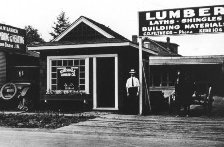 The contest began in May, coinciding with the creation of IRLY — which stands for Independent Retail Lumber Yards — in May 1963. The group was established by four independent dealers in the Vancouver area (including Kerrisdale Lumber, shown here), who wanted to remain competitive. Unlike other buying groups, IRLY set up its own distribution arm. Originally located in New Westminster, the warehouse and head offices soon moved to its current location in Surrey.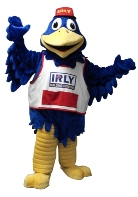 In the early days, the group's members flew the IRLY Bird banner, and IRLY's distinctive bird has left the company's signage, but remains as its mascot, "so he's still part of our promotions at store level," says Brownlow. IRLY's birthday celebrations coincide with some important changes to management. Susan Robinson has been appointed to the newly created role of president and CEO, starting today. In addition, Garry Anderson, formerly general manager, has been promoted to vice-president, operations (see companies in the news). Growth will be a key mandate of the group under new leadership. IRLY has recently expanded its dealer development team (see our March 3, 2008 issue–Editor) and its partnership with another LBM buying group, TIM-BR MART, has given it access to more potential customers for IRLY's Western Hardware division. This business sells to independent dealers who are not IRLY members. According to Brownlow, since the partnership was forged at the beginning of this year, a number of TIM-BR MART dealers have become customers of Western. In fact, the total number of dealers served by Western Hardware has grown from about 100 in 2006 to more than 140 today.

Top.
Hardlines Conference will focus on successful retailing
WORLD HQ — What are the success secrets of North America's top retailers? The home improvement industry will gather to find out at the 13th Annual HARDLINES Conference, Oct. 23-24, 2008.

There, the industry's top executives will learn how TSC Stores added seven stores and increased sales by 40% in one year. They'll find out how UFA Co-operative has built its farm and hardware business through innovation, new store formats and an acquisition. Vendors and retailers alike will gather to hear how Groupe BMR has reinvented itself from an LBM buying group to a full-service support entity for both hardware and building materials retailers.

Ray Civello, Founder and president of the Civello Salon Spa Group and Collega International, Distributor of Aveda Products, will describe how Aveda grew to be one of the most respected brands in North America, while maintaining a leadership role as a model for sustainable business practices.

But case studies from top retailers will be just part the next HARDLINES Conference. Analysis and understanding of the trends driving success – or impeding it – will be central to the Conference experience. Dr. Kyle Murray,

Director of the School of Retailing and an Associate Professor of Marketing in the School of Business at the University of Alberta

, will join the Conference this year. His research centres around the mind of the consumer, and what motivates them to spend the way that they do.

Anthony Stokan, retail consultant with Anthony Russell & Associates, will once again join the Conference to share his observations of the best – and worst – retailing he has encountered during his travels around the world. The 2008 HARDLINES Conference will feature today's leading retail minds. Speakers confirmed so far are: Greg Hicks, CFO of TSC Stores, London, Ontario; Chuck Cote, vice-president, UFA; Ray Griffith, president and CEO of Ace Hardware Corp.; Yves Gagnon, president and CEO of Groupe BMR; Ian Gray, president and CEO of LBMX; and Anthony Stokan, principal, Anthony Russell & Associates. For more info on this year's HARDLINES Conference, Oct. 23-24, 2008, call us at 416-489-3396 or click here.
BMF acquires fixturing competitor, signs distribution deal
BURLINGTON, ON — Burlington Merchandising and Fixtures has acquired the assets of Cambridge, ON-based The Store Fixture Group. The deal includes all of the racking, equipment and inventory in its 30,000-square-foot warehouse, which has now been re-installed in BMF's facility in Burlington.

According to Rob Wilbrink, president of BMF, "This gives us an important hedge against the escalating price of steel which is impacting all store fixture manufacturers." The cost of raw steel has more than doubled in the past six months. BMF's expansion efforts include the addition of a new fixturing line. It has negotiated with Madix Inc. of Terrell, TX to acquire the right to distribute Madix store fixtures to the hardware and home improvement industry in Canada. The Store

Fixture Group previously had an exclusive agreement for all Madix distribution into the Canadian market. Madix is reportedly the second-largest brand name of store fixtures in North America. Canadian clients include Home Depot, Sobey's, Loblaws and Business Depot. In the U.S., Madix supplies Ace Hardware, Do it Best and Home Depot. In addition to the Madix line, BMF will continue to carry Storflex shelving, a line it acquired the exclusive distribution rights for in 2006. These fixtures have already been installed in nearly 30 building centres across Canada.
Former Home Depot buyer pleads guilty to kickbacks
ATLANTA — The U.S. Justice Department says that a former Home Depot merchant, Anthony Tesvich, pleaded guilty to one count of conspiracy to commit wire fraud and three counts of tax evasion.His guilty pleas relate to his involvement in a scheme to default the home-improvement retailer by receiving millions of dollars in kickbacks from import flooring vendors that were trying to get their products into Home Depot's stores. He also paid other employees kickbacks to perpetuate the scheme, which went on from October 2002 through October 2007. The 42-year-old Tesvich could face 20 years in prison on the conspiracy count and another 15 on the tax evasion charges. Tesvich admitted to evading federal taxes on his ill-gotten income for tax years 2003 ($212,937 in unpaid taxes); 2004 ($821,981); and 2005 ($386,997).

HOME IMPROVEMENT BUYER REQUIRED!

DirectBuy, a successful buying group with over 150 locations in North America, requires an intermediate to senior buyer for its Home Improvement division. Responsible for the fastest growing category within the company, you are a seasoned professional focused on aggressively growing this portfolio with unlimited boundaries! Your negotiating skills and professionalism are well respected by your peers. Strong vendor relationships with analytical and strategic planning help you execute your business plan. Your knowledge and supplier base will be a natural spring board for you to take on this exciting opportunity. Your experience should include but not limited to anyone of the following categories from kitchen cabinetry, windows or doors. This full-time position is based in the Canadian head office (Toronto) and offers a very competitive salary along with benefits. For a confidential interview, please email your resume to uccgarry@rogers.com ______________________________________________________________________

MASCO CANADA LIMITED, is one of Canada's largest distributors, manufacturers, and marketers of residential and commercial plumbing products with facilities in London, St. Thomas, Brantford, and Mississauga. Our brands include Delta, Waltec, Brasscraft, and Master Plumber to mention a few. Masco Canada Limited is the Canadian plumbing division of Masco Corporation, one of the world's largest manufacturers of brand name consumer products for the home and family. We have the following immediate opening:

MASCO CANADA – RETAIL SALES DIV., MISSISSAUGA, ONTARIO RETAIL ACCOUNT MANAGER

General Description: Reporting to the Director of Sales, Home Centre Channel, Canada Primary Responsibilities:
Main MCPG Contact with several large retail customers
Sales plan development for all product lines (Budget).
Achieve account sales targets.
Promotional planning and new product listings.
Daily management of product lines and SKU maintenance.
Implementation and execution of strategic plans.
Agency co-ordination on service criteria with assigned customer base.
Product forecasting.
Monitor and analysis of POS results by account.
Plan-o-gram development and implementation.
Support Director of Sales, Home Centre Channel, on special projects as required.
Secondary Account Responsibilities:
Competitive and market analysis.
Monthly reporting on account activity.
Planning and attending customer trade shows
Cross departmental business development.
Project Teams or Special projects:
New store setup captain on assigned customer base.
Market study on new opportunities.
Develop and implement new sales opportunities within the assigned customer base.
The successful candidate will have extensive product knowledge and customer relation skills gathered over 3 to 5 years of National or Regional account experience within the Home Improvement sector, along with a post secondary education are required.

Excellent communication skills are required. Advanced level Microsoft Office skills (Word, Excel, PowerPoint)

Bilingual would be a major asset

If interested, please forward your resume to:recruiting@mascocanada.com or FAX 519-659-1531

______________________________________________________________________
TIM-BR MART Northeastern Ontario Dealer Development Manager

TIM-BR MART has an immediate opportunity for a Dealer Development Manager to serve the northeast region of Ontario. This position leverages a strong combination of retail, communication and collaboration skills. From a broad perspective, the role is to serve as the conduit between independent retail Dealers and TIM-BR MART.

Specifically, responsibilities include working with independent retail Dealers to help them strengthen their bottom line and benefit from various programs and services available through TIM-BR MART. An understanding of the independent retailers' business model, the ability to lead and educate Dealers and their staff, and collaborate with peers across the country to share best practices are imperative. The landscape of the building materials industry is constantly evolving. The consumer is more informed, the competition is more sophisticated, and the independent retailer needs constant innovation and relevance to stay competitive. Understanding how retailers, contractors and homeowners think and make decisions and an appetite to stay on top of trends and the competitive landscape are vital to this role. Travel and the ability to both use and teach technology tools are necessary. TIM-BR MART is one of Canada's largest co-operative building material buying groups. Owned by its members, which represent over 650 locations, $2 billion in purchases and $3.6 billion in retail sales, TIM-BR MART is the buying group of choice for independent retailers, commercial dealers and manufacturers. We do this by combining volume to purchase at the lowest cost, understanding the needs of our Dealers, and providing a menu of value-added services.

Email resume in confidence to:

careers@timbrmart.ca

______________________________________________________________________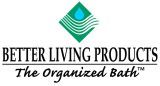 Better Living Products is a dynamic, successful organization that continues to grow internationally and is looking to expand our sales team. Located in Woodbridge, Ontario Better Living Products is an international manufacturer and distributor of bath & shower organizational products to the retail trade, and pioneers of the original award-winning shower organizer The Dispenser TM. Our plans to introduce a whole new range of European designed unique and innovative products to North America has opened up immediate positions in our sales and marketing department. We are currently seeking to fill the following positions: National Account Manager to assist us in achieving our aggressive growth plans by managing specific accounts and channels within Canada and the USA. The successful candidate will possess 3-5 years account management experience and demonstrates exceptional interpersonal, communication and analytical skills. Experience with Mass Merchandise retailers is preferred. This is an intermediate position. Sales Assistant to support us with administrative duties, trade shows, sales analysis, forecasting, planograms, direct marketing campaigns, new product launches and other sales & marketing related projects. Excellent communication and proficient computer skills is required. Both positions will be based at our world-wide corporate headquarters in Woodbridge, Ontario. We offer competitive wages, benefits and a fun working environment. Please submit your resumé and salary expectations to Camillo Caperchione, Executive Vice President, Better Living Products, Telephone: 905-264-7100 Fax: 905-264-3690 Email: camillo@dispenser.com

_____________________________________________________________________
Marketplace
Sell your company - or buy one - with HARDLINES Classifieds! Do your executive search, find new lines or get new reps in the HARDLINES Marketplace. Only $2.75 per word for three weeks in the classifieds. To place your ad, call Barb Hills at 416-489-3396 or email: barb@hardlines.ca
More Information
To ensure you receive your HARDLINES newsletter each week, please add bev@HARDLINES.ca to your address book.

Did your email system make this newsletter unreadable? You can read it online instead. call us to find out how.

Publishing Details: HARDLINES is published weekly (except monthly in December and August) by HARDLINES Inc. 360 Dupont Street Toronto, Ontario, Canada M5R 1V 9 © 2008 by HARDLINES Inc. HARDLINES™ the electronic newsletter www.HARDLINES.ca ; Phone: 416.489.3396; Fax: 416.489.6154 Michael McLarney - President - mike@HARDLINES.ca Beverly Allen, Publisher - bev@HARDLINES.ca Brady Peever - Circulation Manager - brady@HARDLINES.ca Barb Hills - Sales Manager - barb@HARDLINES.ca The HARDLINES "Fair Play" Policy:Reproduction in whole or in part is very uncool and strictly forbidden and really and truly against the law. So please, play fair! Call for information on multiple subscriptions or a site license for your company. We do want as many people as possible to read HARDLINES each week - but let us handle your internal routing from this end! Subscription:$285 (Canadian subscribers add $14.25 GST = $299.25 per year/ GST #13987 0398 RT).Secondary subscriptions at the same office are only $46 (Canadian subscribers add $2.30 GST = $48.30).Ask about our reduced rate for branch offices.You can pay online by VISA/MC/AMEX at our secure website or send us money. Please make cheque payable to HARDLINES.
COMPANIES IN THE NEWS
BENTONVILLE, AK — In an effort to "help people save money so they can live better", Wal-Mart will start putting a new logo on its stores beginning this fall. An artist's rendering of the new image depicts white letters on a burnt-orange background, followed by a white starburst.AUCKLAND, NZ — Bunnings, the big box home improvement retailer, will keep expanding in New Zealand, with plans for six new stores, reflecting an investment of AU$90 million. According to Sky News Online, the Australian home improvement chain will grow expand from 16 stores to 22, and eventually 26, in the near future. Even though sales for Bunnings have been slow in New Zealand, that country is still regarded as having lots of potential for growth. Bunnings has invested more than $250 million in New Zealand over the past 10 years. HYANNIS, MA — A subsidiary of Mid-Cape Home Centers, a local pro dealer, has begun offering conference room areas within the company's two showrooms for use as meeting centers for local businesses, free of charge. In the process, the dealer hopes the move might generate more customer traffic through its facilities. Each has within it a "Builder's University," a meeting space that can hold up to 45 people, and includes presentation equipment. GARDENA, CA — Pasco Industries Inc., a family owned niche manufacturer of paint brushes, rollers, and other sundries supplying the west coast, has been acquired by Ronald Delbridge, a member of the company's sales team, and XL Supply, a local paint sundry distributor. MINNEAPOLIS — Charges that the world's biggest retailer has violated labour laws has resulted in a ruling that will cost Wal-Mart $6.5 million in damages to thousands of past and current employees in a class-action suit in Minnesota. Wal-Mart was found guilty of failing to give workers their breaks and making them work off the clock during their training. The judge may yet fine the company $1,000 for each of the two million violations it has been charged with, which could total $2 billion. NEW YORK — Starbucks will close 600 of its coffee shops over the next year, 70% of them stores that have opened since 2006. It's feeling the brunt of the slow U.S. economy, and facing the consequences of rapid growth. In addition, it has cut its plans for expansion by almost half, to about 200 stores, for the coming year.
PEOPLE ON THE MOVE
At IRLY Distributors Ltd. and the IRLY Building Centres of B.C., Garry Anderson has been promoted to vice-president, operations,

effective July 7. Anderson has served the company for more than 30 years working in several capacities, most recently as general manager. He will report to IRLY's new president & CEO, Susan Robinson, who also starts today. Bruce Davidson continues in his role as vice-president, finance. (604-596-1551)Wendy Camirand has been promoted to the position of general sales manager at Barrie-ON based Can-Save. Camirand is a 19-year veteran of the specialty kitchen and building materials distributor, starting in 1989 in the customer service department. In 2007, she was promoted to divisional manager. (705-722-7283)

Doug Whaley has been promoted to director of sales, National Accounts for Rust-Oleum Consumer Brands Canada. He will oversee sales development and management of the National Accounts sales division, as well as category management. He was formerly director, sales for Canada. (416-467-3489)
ECONOMIC INDICATORS
GDP rebounded in April, increasing by 0.4% after declines in February and March. There were increases in manufacturing, wholesale and retail trade as well as the financial sector, and declines in construction, oil and gas extraction and exploration. During the first quarter of 2008, GDP of the manufacturing, retail and wholesale trade industries were affected by some temporary setbacks in the motor vehicle industry and inclement weather. (Stats Canada)
The U.S. Postal Service has charged William Kacensky with using a corporate credit card that he allegedly stole from the pro dealer 84 Lumber, which Kacensky then used to purchase a $9,400 diamond ring. The

Pittsburgh Tribune-Review

reports that he claimed to have the same name on the card — which had been issued to a former 84 employee — when he bought the one-carat ring. Authorities arrested Kacensky when he attempted to pick up a FedEx package containing a fake ring in the Pittsburgh suburb of Robinson County. Law enforcement officials confirmed his identify through his fingerprints.Home improvement retailers seem to be more vulnerable these days to theft and fraud. A court of appeals in Durham, NC recently upheld the conviction of a man caught on surveillance video robbing a local Home Depot, his girlfriend and her four-year-old son by his side. In Nebraska, two people allegedly involved in a metropolitan crime ring are being held on $100,000 bond.  Among the crimes the pair is accused of include charging $900 on a Lowe's card they are said to have stolen out of car in St. Leo, NE.
Hardlines Quarterly Report (New issue out now)Hardlines Retail ReportHardlines Webinars Hardlines Annual Conference (Agenda updated and early bird registration now open!) Hardlines Hot Product Showcase Hardlines TV Free daily news updates