June 10, 2013, Volume xix, #23
"Luck is what you have left after you give 100 percent."
—Langston Coleman (American pro football player and university professor)
______________________________________________________________________
La Coop, Sears, Google to headline Hardlines Conference
WORLD HEADQUARTERS, TORONTO — In an era that is overwhelmingly dominated by social media and electronic connections, there's something to be said for just getting together in the same room.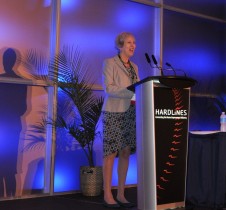 And that is one of the key strategies behind the Hardlines Conference. For almost two decades, the Hardlines Conference has been bringing retail dealers and executives, suppliers, and industry professionals together for face-to-face networking. This year, the 18th annual conference on October 23 and 24 in Toronto will deliver all that—plus a dazzling array of keynote speakers.

Our theme this year is "Transform your Business." Speakers will include some important retail leaders who are doing just that. Claude Lafleur, CEO, La Coop fédérée, oversees a giant company in Quebec that has set its sights firmly on growing its presence in hardware and home improvement retail. Despite its challenges, Sears Canada remains one of this country's largest retailers—and one that is committed to a range of hardlines categories. James Ryan, VP home, hardlines & major appliances at Sears Canada, will share his company's initiatives in this important area.

 But besides the big retailers, delegates will also learn from retail's front lines. Frances Sologuk is an award-winning Home Hardware dealer from Osoyoos, BC. What she is doing to connect her store with her customers will open your eyes and fill your hearts.

On the building supply side, Jeffrey Kilgour, VP special projects & analysis for Eacom Timber Corporation, will share his insights into the worldwide demand and pricing that is dictating the market for lumber.

Delegates will also hear from Rafe Petkovic, head of industry, retail for Google Canada; and Pat Bolland, economist and TV host at SunMedia. To better understand the mind of today's consumer and how to make your brand resonate with them, the conference will welcome this year Jill Nykoliation, president of the agency Juniper Park; and welcome back Ibrahim Ibrahim, managing director of UK-based Portland Design.

HARDLINES has made history for almost two decades by bringing together the top retail leaders in home improvement for the Annual Hardlines Conference. Make sure you join us this year!

(Click here for more info and to get the low Early Bird registration rate! —Michael)
back to top
______________________________________________________________________
Canadian Tire tackles digital sales
    TORONTO — Canadian Tire is moving into the digital world with a new online catalogue and new ways to sell online and deliver through dealer stores. Challenges such as "showrooming" abound for the giant hardlines mass merchant, as they do for every bricks-and-mortar retailer, but a Canadian Tire executive gave some insights last week into how the company is coping with those challenges.

Duncan Fulton is senior vice president, communications for Canadian Tire Corp., as well as chief marketing officer for FGL Sports (SportChek) and apparel chain Mark's. He spoke last week at the annual convention of the Retail Council of Canada. The crossover in his duties benefits from the online testing done for the smaller SportChek chain. With the bugs worked out, those digital initiatives can be rolled out to Canadian Tire's 490 associate stores. (Mark's customers, he noted, are not so concerned with online.)

Canadian Tire's investment is, he said, essential, even though it is still not possible to buy online from Canadian Tire (except for a test market in Nova Scotia). Like other franchise- or co-op-based retailers, Canadian Tire is looking for a way to balance the marketplace's push to sell online with its commitment to push sales through its associates' stores.

"Embracing online completely changes your business model," he told the audience. "And shipping directly to customers' homes changes the back-page agreements with our dealer-owners."

He talked up the company's new digital catalogue, which features animation, videos, customer stories, and lifestyle insights, such as gardening tips and barbecue recipes. While the digital catalogue still doesn't allow one to make a purchase online, Fulton was enthusiastic about its potential. "I think this is the future of our website," he noted.

"It all comes back to building loyalty with your customers."
back to top
______________________________________________________________________

HARDLINES TV: We look at RONA's recovery strategy

  WORLD HQ, TORONTO — RONA continues to look for ways to offload its ICI division and revamp its big box stores. But one thing it's not doing is planning to sell off any more of its large-format outlets.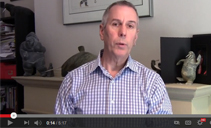 Rather, RONA's new executive team appears committed to a strategy of growing the company and its brand among Canadians. Robert Chevrier, executive chairman of the company, has asserted a strategy that aims to confirm the company's place as a great Canadian company—and a great investment for shareholders. (Click here to view our Editor's take on HARDLINES TV! )
back to top

______________________________________________________________________ 

Peavey Mart adds electric car charging stations

      RED DEER, AB — Peavey Mart has begun adding charging stations for electric cars at all 29 store locations. It already has them in Red Deer, Regina, SK, Medicine Hat, AB, and Wetaskiwin, AB. Peavey claims to be the first retailer in Canada to make such a commitment.

The service is free, says Doug Anderson, president of Peavey Industries Limited. Most people are expected to take about an hour to charge their cars.

Saskatchewan-based Sun Country Highways installed electric chargers along the Trans-Canada Highway last year. Peavey is adding to that system. "We're extending the reach north, says Anderson. "Soon people will be able to travel from Dawson Creek, BC, to Estevan, SK and hook in to the Trans-Canada network."

The launch of the initiative took place June 7 at the Red Deer Peavey Mart location.

back to top

______________________________________________________________________ 

Historic neighbourhood battles proposed Walmart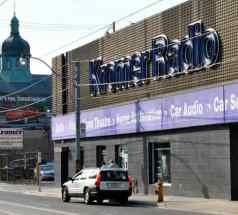 TORONTO — A petition to Toronto Council to block a downtown Walmart garnered 57,000 signatures last week. The retail giant is looking to move into Toronto's downtown core on the site of the former Kromer Radio at Bathurst and Nassau Streets, but the plan has neighbourhood residents in arms.

The location, steps away from a major research hospital and central Canada's Ukrainian Orthodox cathedral, is at the edge of Kensington Market. Locals there prize pedestrian culture and frequent independent—and often quirky—small businesses. The community even closes its streets on the last Sunday of the month for a street fair.

The proposed Walmart store is part of a bigger plan on the part of developer RioCan to build a three-storey mall on the premises Kromer vacated last year after 55 years. Last May, city council declined to dispense RioCan from a number of the area's "mixed use" zoning variances. Both Kensington and nearby Little Italy are designated by the city as "physically stable" under the city's Healthy Neighbourhoods plan, with limits on retail impact.

The Ontario Municipal Board then turned down RioCan's appeal, directing it to seek its own zoning amendment. RioCan obliged in April and council is poised to decide on the application.

But market conditions may bring to bear as much as market residents: discount retailing isn't new to the area as venerable and flamboyant Honest Ed's, just a few blocks due north, was established by "Honest" Ed Mirvish 65 years ago. David Mirvish, impresario and current chancellor of the University of Guelph, inherited the iconic store when his father died at age 92 in 2007.
back to top


______________________________________________________________________


Classified Ads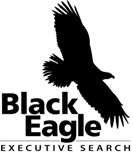 DIRECTOR OF SALES - CANADA
THE GORILLA GLUE COMPANY
TORONTO , ONTARIO
The Gorilla Glue Company www.gorillatough.com based in Cincinnati, Ohio, a market leader in glue, adhesive and tape products, as well as work related skin care products through its subsidiary, the O'Keeffe's Company www.okeeffescompany.com , is seeking a senior Director of Sales - Canada with national and regional account experience across Canada in a variety of market channels.

Reports directly to the Vice-President, Sales in Ohio.

Competitive salary, bonuses + benefits package, and a fun and positive work environment make the company a top place to work.
Black Eagle Executive Search is conducting this search on behalf of The Gorilla Glue Company.
RESPONSIBILITIES
Manage and develop Canadian Sales for the company
Develop sales structure as required for the Canadian market place
Overall management of the company's major national and regional accounts
Increase business with major accounts through strategic account management.
Explore and develop new business opportunities.
Sales forecasting for products, customers
Develop and manage the sales budget re sales expenses and operations
KEY COMPETENCIES
Sales focus
Strong organizational, presentation, communication skills
Excellent negotiation skills
Proven track record of "top 10%" accomplishment.
Strategic planning, execution and implementation skills
Entrepreneurial "ownership mentality"
Self-Starter - ability to work independently and as part of the Gorilla/O'Keeffe's team
KEY QUALIFICATIONS
5-10 years Consumer Packaged Goods experience with focus on Home Centre, Mass Merchant markets.
Post-secondary undergraduate diploma/degree required
Extensive senior sales experience with current key major national retailers required:
Canadian Tire, Wal-Mart, Home Depot, Lowe's, RONA, Home Hardware
Additional channel experience in pharmaceutical, food, automobile after-market, and commercial markets would be an asset.
Proficiency with Microsoft Office suite - Excel, Word & PowerPoint
Bilingual (English/French) not required, but would be an asset.
Ability to travel across Canada and to U.S. head office
Physical ability to set up trade shows, carry goods, etc.  
Please submit résumé to Black Eagle Executive Search via email to Richard Simms at rsimms@blackeagle.ca 
Only candidates of interest will be contacted
 
______________________________________________________________________

Territory Sales Representative Opportunity
Exchange A-Blade is a leader in supplying power tool accessories to retail lumber, home center, hardware and industrial accounts. To support our continued growth, the Company is adding territory sales resources in the Maritimes.
If you are a high-energy Sales achiever, people oriented with exceptional communication skills and ready for the challenge of growing your own territory (Nova Scotia, New Brunswick & P.E.I.), please reply promptly.
Ideal candidates will have a minimum of three years sales experience within the hardware industry, a sound track record of growing a territory and be comfortable with some overnight travel.
A comprehensive package including salary, incentive, benefits and a company vehicle will be offered to the right individual.

Interested candidates should forward their resume to:
______________________________________________________________________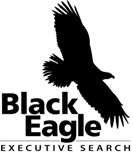 NATIONAL ACCOUNTS MANAGER, HARDWARE
WOODS INDUSTRIES CANADA INC.
MARKHAM, ONTARIO 
Woods Industries Canada Inc., a subsidiary of Coleman Cable Inc. www.colemancable.com , a market leading manufacturer and distributor of electrical products located in Markham, Ontario is seeking a seasoned National Accounts Manager with national and regional account experience across Canada in the hardware channel.

Reports directly to Senior Vice-President - Retail. Competitive salary + bonus, benefit package.

Black Eagle Executive Search is conducting this search on behalf of Woods Industries Canada.
KEY COMPETENCIES
Solid work ethic
Motivated self-starter
Proven negotiation skills
Excellent communication skills both written and verbal
Excellent analytical, forecasting abilities
Strong organizational skills - able to manage multiple tasks simultaneously
KEY RESPONSIBILITIES:
Maintain and enhance market leadership position in the Canadian hardware channel
Drive growth by penetrating existing accounts with full range of product categories
Drive new business/customer development
Enhance account profitability
Develop customer programs, quotations
Manage independent manufacturers' representatives across Canada
Attendance at industry trade shows
Contribute to the development of new products and programs
Regular analysis of sales and profitability overall and for key accounts
KEY QUALIFICATIONS
Post-secondary business degree/diploma
Experience in managing national/regional hardware accounts in Canada especially Home Hardware, RONA and Spancan buying group members
Experience managing and selling to electrical merchants preferred
Experience with multi-product line offering, plan-o-gram development, selling full line programs
Proven ability to work with product and marketing resources from multiple locations
Above average skills with Microsoft Office Applications including Excel, Word, PowerPoint, Outlook
Must be able to travel up to 50% of time including visits to corporate headquarters in the USA
Bilingual (English/French) not required, but would be an asset  
Please submit résumé to Black Eagle Executive Search via email to Richard Simms at rsimms@blackeagle.ca
 Only candidates of interest will be contacted
 
______________________________________________________________________

New Resumés
Experienced Outside Sales Account Manager with a proven track record for achieving or exceeding forecasts view this

resumé

Creative, ambitious sales engineer and leader with over 10 years of National Account management experience view this

resumé

Experienced Territory Manager Seeks position in Eastern Ontario based in Kingston. view this

resumé

A customer focused Business Management Professional with an innovative and diverse background. view this

resumé

am interested in territory/district manager job in the home improvement industry. view this

resumé

Award-winning sales professional skilled in relationship-building in order to continually enlarge sales territories view this

resumé

Professional with over 25 years of experience in Sales, Marketing, Merchandising and Administration

view this

resumé

Marketing professional with over 10 years experience looking to secure a new full-time position.

view this

resumé

A Sales Professional with over twenty years of experience.view this

resumé

Experienced District Manager with a proven track record with several national chains. view this

resumé