June 17, 2013, Volume xix, #24
"The noblest pleasure is the joy of understanding."
—Leonardo da Vinci (Italian Renaissance painter,
sculptor, mathematician and inventor, 1452-1519)
______________________________________________________________________
Home Hardware had best year ever, says CEO
ST. JACOBS, ON — Home Hardware's president and CEO says his company had its best year ever in 2012, both in terms of profit and sales. "Our surcharge return to our dealers was a record number," he adds. That growth occurred in both hardlines and building materials.

During the first quarter of 2013, Home also showed an increase, but adverse weather left the country "a little tender," he notes. He is confident that Home's dealers are poised for further growth for the rest of the year. Categories that are seeing good growth include paint, plumbing and electrical, and fasteners. "We're trying to grow all categories."

One area that has seen considerable growth, says Straus, has been the addition of new dealers. Since the creation of a dealer development team five years ago under Dunc Wilson, the company has added 105 new members, he says.

But the company is also looking at ways to help all its dealers increase their sales per square foot. "One of the areas we're concentrating on now is to work with our existing dealers." Initiatives include training for dealers and their staff, and coaching from a merchandising standpoint—helping dealers understand the importance of cleaning up their stores and sticking with Home Hardware's programs.
back to top
______________________________________________________________________
Big retailers face online challenges, says new report
    TORONTO — Cold weather in the first quarter was likely the single biggest factor affecting the results of North America's largest publicly traded home improvement retailers. RONA, Lowe's, Home Depot, and Canadian Tire all faced poor seasonal sales due to harsh climatic conditions.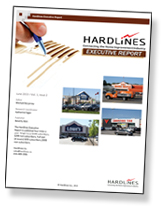 However, according to the latest Hardlines Executive Report, they all had differing approaches to ensuring longer term success in a market that is definitely showing more buoyancy in the U.S. than here in Canada. Home Depot's sales in the first quarter were up 7.4%, despite a hit to its seasonal sales. Sales at its Canadian stores were also up, but the company would not reveal by how much.

Meanwhile, Canadian Tire's focus, says the report, was on upgrading or relocating existing stores in the last quarter. "At about 490 locations, Canadian Tire recognizes it has reached a saturation point with its full-sized "Smart Store" format. It continues to play with a small-store format," says the report, which was written by the Editors of Hardlines.

Home Depot has been focusing on growing its pro business over the last few years, including changing what to focus on both inside and outside of the store. Home Depot continues to expand its use of technology, including the company's newly redeveloped website. Canadian Tire, too, is moving into the digital world with a new online catalogue and new ways to sell online and deliver through dealer stores. However, the report questions whether the company is moving fast enough in this regard, while observing that Lowe's initiatives in e-commerce are positioning it to become a leader in online retailing.

(To learn more about the Hardlines Executive Report and order your copy today, click here! —Your Faithful Editor)
back to top
______________________________________________________________________

New CTR head sends "personal" message in ad
TORONTO — Allan MacDonald, newly promoted to the role of COO at Canadian Tire in charge of the Canadian Tire retail stores, chose a different slant for announcing his appointment. Rather than submit a traditional appointment notice to the national business papers, he decided instead to announce his new job directly to Canadian consumers— and send a message at the same time.

As a result, a half-page full-colour ad appeared in the weekend Toronto Star and elsewhere on June 1 that expressed his desire "to speak directly with you, our customers." He used his message to explain that Canadian Tire is not like other national chains, because each store is run by an associate dealer. "Our dealers know the communities they serve because they are part of them…." He even included an email address, allan@cantire.com —although not likely his personal email as it does not fit the Canadian Tire email format of first and last name.

A spokesperson for Canadian Tire could not confirm whether MacDonald might deliver more messages through this format.
back to top

______________________________________________________________________ 

New dealers, social media are areas of growth for Sexton

      WINNIPEG — Sexton Group, the privately owned buying group based here, reports that it has enjoyed good dealer growth, with 12 member locations joining from across the country since the beginning of the year.

In Central and Eastern Canada, Sexton welcomed Del-Pro Building Supplies, a drywall dealer in Whitby, ON; and Multi-Glass Insulation Ltd., a distributor and customized value-added fabricator of insulation systems and other energy conservation building materials to the commercial, industrial, and residential construction markets. It has seven locations in Ontario, Quebec, and Atlantic Canada.

Growth continued elsewhere in the country, as well. In the Prairies, Tora Ventures Ltd. in Calgary is a new company specializing in roofing materials and accessories. Versatile Concepts Industries, located in Vonda, SK, manufactures modular structures for industrial camps and schoolroom additions.

In British Columbia, Sexton added Twin Anchors Marine Ltd. in Sicamous, which manufactures modular structures; and Winton Global Homes in Prince George, a manufacturer of factory built structures.

According to Steve Buckle, the group's general manager, Sexton members are purchasing and selling building materials and hardlines at a record pace this year. "Despite poor weather and a late spring, our members reported very solid results for the first two quarters. Certain products, such as siding and windows, suffered in the first quarter but have fully rebounded now that the sun is shining."

The group has also focused on communications, launching an online strategy in January. That launch included a new website and a presence on Facebook, Twitter, and LinkedIn. "The goal is to make it easier for our members to communicate with their contractor customers, vendors, and the Sexton Group itself," said Calla Komarnicki, communications manager for Sexton.

back to top

______________________________________________________________________ 

Costco plans more stores in Canada

TORONTO — Costco's next markets may well be in Western Europe, says company founder Jim Sinegal. Speaking recently at the Retail Council of Canada's annual convention, he said that the company has just opened in Australia, and expects that market, as well as other existing markets such as Canada and the U.S., to see continued growth.

However, he added that his company has people working now in Spain and France. Depending on real estate opportunities, he expects that one of those countries will be the next location to see the arrival of the warehouse club chain. Costco has already set up a Spanish subsidiary called Costco Wholesale Spain S.L. The first location is reportedly going to be in Seville.

With 85 stores already in Canada, the company foresees room for up to 110. According to the Financial Post, Montreal, Toronto, Alberta, Saskatchewan, and Winnipeg were cited as potential future locations. That growth is being fueled by consistent sales growth corporate-wide. The company just reported May net sales of $8.13 billion, up 7%, while year-to-date net sales were up 8% to $77.13 billion.

Costco is the only warehouse-format chain in Canada. Walmart attempted to launch its Sam's Club stores here in the late 2000s with the opening of six outlets. Those were shuttered in 2009.

back to top


______________________________________________________________________


Classified Ads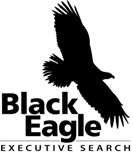 DIRECTOR OF SALES - CANADA
THE GORILLA GLUE COMPANY
TORONTO , ONTARIO
The Gorilla Glue Company www.gorillatough.com based in Cincinnati, Ohio, a market leader in glue, adhesive and tape products, as well as work related skin care products through its subsidiary, the O'Keeffe's Company www.okeeffescompany.com , is seeking a senior Director of Sales - Canada with national and regional account experience across Canada in a variety of market channels.

Reports directly to the Vice-President, Sales in Ohio.

Competitive salary, bonuses + benefits package, and a fun and positive work environment make the company a top place to work.
Black Eagle Executive Search is conducting this search on behalf of The Gorilla Glue Company.
RESPONSIBILITIES
Manage and develop Canadian Sales for the company
Develop sales structure as required for the Canadian market place
Overall management of the company's major national and regional accounts
Increase business with major accounts through strategic account management.
Explore and develop new business opportunities.
Sales forecasting for products, customers
Develop and manage the sales budget re sales expenses and operations
KEY COMPETENCIES
Sales focus
Strong organizational, presentation, communication skills
Excellent negotiation skills
Proven track record of "top 10%" accomplishment.
Strategic planning, execution and implementation skills
Entrepreneurial "ownership mentality"
Self-Starter - ability to work independently and as part of the Gorilla/O'Keeffe's team
KEY QUALIFICATIONS
5-10 years Consumer Packaged Goods experience with focus on Home Centre, Mass Merchant markets.
Post-secondary undergraduate diploma/degree required
Extensive senior sales experience with current key major national retailers required:
Canadian Tire, Wal-Mart, Home Depot, Lowe's, RONA, Home Hardware
Additional channel experience in pharmaceutical, food, automobile after-market, and commercial markets would be an asset.
Proficiency with Microsoft Office suite - Excel, Word & PowerPoint
Bilingual (English/French) not required, but would be an asset.
Ability to travel across Canada and to U.S. head office
Physical ability to set up trade shows, carry goods, etc.  
Please submit résumé to Black Eagle Executive Search via email to Richard Simms at rsimms@blackeagle.ca 
Only candidates of interest will be contacted
 
______________________________________________________________________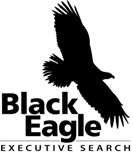 NATIONAL ACCOUNTS MANAGER, HARDWARE
WOODS INDUSTRIES CANADA INC.
MARKHAM, ONTARIO 
Woods Industries Canada Inc., a subsidiary of Coleman Cable Inc. www.colemancable.com , a market leading manufacturer and distributor of electrical products located in Markham, Ontario is seeking a seasoned National Accounts Manager with national and regional account experience across Canada in the hardware channel.

Reports directly to Senior Vice-President - Retail. Competitive salary + bonus, benefit package.

Black Eagle Executive Search is conducting this search on behalf of Woods Industries Canada.
KEY COMPETENCIES
Solid work ethic
Motivated self-starter
Proven negotiation skills
Excellent communication skills both written and verbal
Excellent analytical, forecasting abilities
Strong organizational skills - able to manage multiple tasks simultaneously
KEY RESPONSIBILITIES:
Maintain and enhance market leadership position in the Canadian hardware channel
Drive growth by penetrating existing accounts with full range of product categories
Drive new business/customer development
Enhance account profitability
Develop customer programs, quotations
Manage independent manufacturers' representatives across Canada
Attendance at industry trade shows
Contribute to the development of new products and programs
Regular analysis of sales and profitability overall and for key accounts
KEY QUALIFICATIONS
Post-secondary business degree/diploma
Experience in managing national/regional hardware accounts in Canada especially Home Hardware, RONA and Spancan buying group members
Experience managing and selling to electrical merchants preferred
Experience with multi-product line offering, plan-o-gram development, selling full line programs
Proven ability to work with product and marketing resources from multiple locations
Above average skills with Microsoft Office Applications including Excel, Word, PowerPoint, Outlook
Must be able to travel up to 50% of time including visits to corporate headquarters in the USA
Bilingual (English/French) not required, but would be an asset  
Please submit résumé to Black Eagle Executive Search via email to Richard Simms at rsimms@blackeagle.ca
 Only candidates of interest will be contacted
 
______________________________________________________________________

New Resumés
Experienced Outside Sales Account Manager with a proven track record for achieving or exceeding forecasts view this

resumé

Creative, ambitious sales engineer and leader with over 10 years of National Account management experience view this

resumé

Experienced Territory Manager Seeks position in Eastern Ontario based in Kingston. view this

resumé

A customer focused Business Management Professional with an innovative and diverse background. view this

resumé

am interested in territory/district manager job in the home improvement industry. view this

resumé

Award-winning sales professional skilled in relationship-building in order to continually enlarge sales territories view this

resumé

Professional with over 25 years of experience in Sales, Marketing, Merchandising and Administration

view this

resumé

Marketing professional with over 10 years experience looking to secure a new full-time position.

view this

resumé

A Sales Professional with over twenty years of experience.view this

resumé

Experienced District Manager with a proven track record with several national chains. view this

resumé