June 18, 2012, Volume xviii, #25
"I saw a werewolf drinking a piña colada in Trader Vic's; His hair was perfect." — Warren Zevon (American songwriter, 1947-2003)
______________________________________________________________________


______________________________________________________________________
Top executives to speak at Hardlines Conference
WORLD HEADQUARTERS, TORONTO — The industry's leading information and networking event has lined up another world-class roster of speakers for this year's event.

The 17th Annual Hardlines Conference, which will be held at the Toronto Sheraton Airport Hotel Oct. 25-26, is expected to attract more than 200 dealers, executives, and managers from the vendor, wholesaler, and retail segments of the home improvement industry in North America. With a focus on the changing consumer landscape, the theme of the conference is "It's all about the customer."

Among the speakers confirmed:
Paul Straus, president and CEO, Home Hardware Stores Ltd.;
Luc Rodier (right), executive vice-president, retail for RONA inc.;
Geneviève Gagnon, CEO of Groupe Yves Gagnon, representing the best among a new generation of entrepreneurs in the industry;
Ferio Pugliese, executive vice-president, people, culture and inflight, WestJet;
Ted Tsiakopoulos, senior economist, Canada Mortgage and Housing Corp.;
John Herbert (right), general secretary, European-DIY Retail Association and former president of Home Depot's EXPO Design Center, West Coast;
Dennis Nykoliation, past president and CEO of CanWel Building Materials, president and general manager of Black & Decker Canada, president of GSW Building Products, and CEO Cambridge Towel Corp.;

The 17th Annual Hardlines Conference will be held Oct. 25-26 at the Toronto Sheraton Airport Hotel and Conference Centre. Once again this year, it will feature the Outstanding Retailer Awards Gala on the evening of Oct. 25, presented by Hardware Merchandising. For more information about the entire event, click here.
back to top



______________________________________________________________________
Home Furniture lays out trends for coming season
ST. JACOBS, ON — Dealers and staff from 50 Home Furniture stores across Canada came to the company's head office for the annual Home Furniture market. Called "Live and In Colour," the event offered a preview of home furniture and style trends for 2013.

The show took up 20,000 square feet of space in Home's distribution centre, and featured the best sellers for 2012 and trends for 2013, said Ryan Van Stralen, marketing manager for Home Furniture Stores.

The Home Furniture banner is now in 61 locations, some of them stand-alone stores and some of them "combo" stores that are attached to, or right inside, an existing Home Hardware outlet.

Van Stralen identified some key trends for the category. Grey is the strong colour for the coming season: "It's a neutral tint that can be built on with colours and accents." The reclaimed look is influencing materials and textures. Think reclaimed wood. Writing is a design feature appearing on some furniture, as well. And, he adds, white - including off-white and antiqued white - has made its way into the bedroom.

A move to smaller pieces continues a trend from previous years. "People are looking to downsize now, and very often they have multiple-use rooms."

While Home Furniture continues to be a strong banner for Home Hardware, the category felt the brunt of the economic downturn. "We've being doing well. Like others in furniture retail, we have struggled in the past few years, but we've held onto market share," says Van Stralen. "Big-ticket items are the first to be on the chopping block for discretionary income," he adds.
______________________________________________________________________
UFA launches "Small Town Heroes" contest

 CALGARY — UFA's Small Town Heroes contest will again this year identify and reward individuals in rural Alberta who go above and beyond for their communities. This year, UFA has raised the stakes and two grand prize winners will each receive $10,000 dollars for a community project — and an exclusive Paul Brandt concert in their home town. Eight runners up will receive $2,500 for a community project. Nominations for the 2012 Small Town Heroes contest are open until July 22.



"The UFA Co-operative was built by small town heroes dating back to 1909. These pioneers lobbied for equal access to education, campaigned for the rights of family and women, created the Department of Health, passed the Municipal Hospitals Bill, established and improved the health care system, improved roads, and much more," said Bob Nelson, president and CEO of UFA Co-operative Limited.

Country music superstar Paul Brandt will hit the road in October on the third annual Small Town Heroes bus tour. The bus will make several stops in small towns throughout Alberta for meet-and-greet opportunities at local UFA Farm and Ranch Stores and UFA Petroleum Agencies.
back to top



______________________________________________________________________
ENERGY STAR awards home improvement firms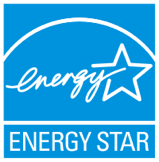 TORONTO — ENERGY STAR, the symbol of energy efficiency from Natural Resources Canada, recognizes organizations that are the best performing and most committed to the progression of energy efficiency every year. The 2012 Manufacturer of the Year Award for market transformation went to JELD-WEN, the windows and doors maker.

Thanks to tools such as the energy savings calculator based on the climatic zones and in-depth articles on the JELD-WEN blog, the organization helps to inform people via social media and various micro-sites. JELD-WEN will make a donation to the David Suzuki Foundation for each unique visitor to the en.jeld-wen.ca/energystar website for the entire month of June.

Another window and door manufacturer, All Weather Windows, was the winner of the ENERGY STAR Participant of the Year award. This is the company's third ENERGY STAR award win. Vinyl Window Designs Ltd. was presented the award for Advocate of the Year - Specific Product.

Another winner is Sears Canada, named the 2012 ENERGY STAR Retailer of the Year. In 2011, Sears Canada sold over 950,000 ENERGY STAR qualified products, including major appliances, which the company estimates saved its customers over $80 million in energy costs. This is the fifth year in a row that Sears received this award.
______________________________________________________________________
Housing starts expected to moderate
 OTTAWA — Market activity for both new and existing homes is expected to moderate through the end of 2012, according to Canada Mortgage and Housing Corp.'s second-quarter Housing Report. Housing starts were up in the early part of the year due to the multiples segment. However, housing starts are expected to moderate as 2012 progresses.

On an annual basis, housing starts will be in the range of 182,300-220,600 units in 2012, with a point forecast of 202,700 units, according to CMHC forecasts. In 2013, housing starts will be in the range of 175,100-213,500 units, with a point forecast of 195,700 units.

Existing home sales will be in the range of 431,200-516,100 units in 2012, with a point forecast of 472,300 units.
______________________________________________________________________
Home Depot seeks growth through innovation, service
 ATLANTA — At its presentation last week to analysts and investors, executives of The Home Depot outlined plans to maximize their latest quarter of strong results and take full advantage of the initial signs of recovery emerging in the U.S.
Craig Menear, evp merchandising for the company, talked about "restoring the competitive advantage of Home Depot in the market place." He pointed to the change in consumer habits and Home Depot's desire to stay abreast of those changes. "Today, the customer is in control and we have to align our business to know when and where the customer wants to shop."
That alignment will include both online and bricks-and-mortar strategies, in what he calls a move "from transaction to relationship" as regards the giant retailer's involvement with its customers.
He described three legs to that relationship: productivity and efficiency - improved logistics and operations; passionate customer service when dealing with customers; and product authority for home improvement products and projects. All this will require offering innovative products that make DIY easier for consumers - backed by knowledgeable staff - all of which Menear was confident his company can deliver on.
Home Depot recently brought all its tool and small engine repairs in-store, after being in the hands of a third party in the past. Menear said he expects Home Depot "to excel at in-store emergency maintenance and repairs.
_____________________________________________________________________
Classifieds



Master Lock
Retail Accounts Executive
Master Lock is currently seeking a Retail Accounts Executive to fulfill the following responsibilities:

The Retail Accounts Executive will be responsible for sales to strategic Retail National Accounts. Planning, developing, and full category management including implementation of ongoing specialized sales/marketing programs for these accounts and market segments, while also supporting the development and execution of corporate sales/marketing programs for the Retail business. Efforts will be directed toward the goal of developing collaborative customer relationships, account strategies, and business expansion.
Qualifications
A strong understanding of the retail market, along with at least 3 years of successful sales and marketing experience with large retail national accounts, preferably with Canadian Home Center channels.
Experience should include the development and implementation of merchandising programs with customers in the Canadian Home Center class of trade.
Education equivalent to college diploma or University degree required — prefer sales, marketing or business administration.
Submit Cover Letter, Resume and Salary Expectations to: Teresa Medeiros; tmedeiro@mlock.com
______________________________________________________________________


Resumés
Marketing professional with over 10 years experience looking to secure a new full-time position.

view this

resumé

Fluently bilingual, highly motivated Business Development Professional with excellent strategic and operational capabilities.

view this

resumé

A Sales Professional with over twenty years of experience.view this

resumé

Experienced District Manager with a proven track record with several national chains. view this

resumé

A conscientious, highly motivated manager with a results-oriented track record in developing new business.

view this

resumé

An experienced merchandising executive possessing passion, vision, and a strategic approach to delivering bottom-line.

view this

resumé

Senior sales/marketing leader with experience in all classes of trade wishing new HARDLINES career. view this

resumé

Very Experienced Business Unit Manager, great passion for generating sales and building relastionships.view this

resumé

Worked through my career within the manfucaturer, wholesale and consumer goods industries. view this

resumé

Senior Sales Manager with vast experience in retail and wholesale sales growth in Canada. view this

resumé