June 4, 2012, Volume xviii, #23
"Everyone knows it is much harder to turn word into deed than deed into word." ―Maxim Gorky (Russian author and political activist, 1868-1936)
______________________________________________________________________


______________________________________________________________________
Morrison: TruServ a "powerful choice for independents"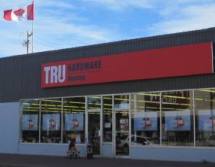 WINNIPEG — The role of the independent dealer has never been more important than now, says Bill Morrison, president of TruServ Canada, and its prospects never better. "The independent segment is alive and well," he says confidently, and adds that TruServ is an important option. "We are a powerful choice for independents," he notes.

Dealers, he says, need a range of choices in their stores, too. That will include the best of their own local brand, supported by the power of a national brand. "At TruServ, we can do both – with no strings attached."

He points to the new TRU banner that TruServ and its parent company, RONA inc., have developed to serve independent hardware and home improvement dealers. "I don't think one size fits all. You have to sit down with an independent and listen to their business plan, learn their strengths and weaknesses."

For example, Morrison explains, a flyer program may be a good idea for one dealer, and less so for another. Can an independent support the cost and frequency of a full flyer program – and keep the flyer items in stock? Finding the right fit for each independent is key, he adds.

TruServ is also tapping the resources of its parent company to further help its independent customers. "The important news is that the succession fund from RONA is now available to TruServ dealers," says Morrison.
back to top



______________________________________________________________________
Krivicky heads up RONA's store redeployment
BOUCHERVILLE, QC — The man behind the scenes at the office of the president of RONA inc. has a new position. Philippe Krivicky, who for the past three years was the assistant to RONA's chief executive, Robert Dutton, has stepped into the more visible role of vice president of emerging strategies for the giant wholesaler and retailer.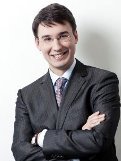 While his duties had previously included directing emerging business strategies, now, Krivicky says, he will be in charge of the "redeployment of RONA's store network country-wide, as big boxes get converted to proximity stores and new openings will likewise reflect the company's new model-store program. "I spent three years doing analysis," he says, "and now I'm doing execution."

He reports to Luc Rodier, RONA's executive vice president of retail.

The purpose of the proximity stores – essentially a more traditional style, mid-sized home centre – is "to get closer to our customer," says Krivicky. The average size of these stores will be in the range of 8,000-20,000 square feet. Some of these new stores will be corporate, while others will be developed by RONA's independent affiliate dealers. All of them, he says, are aimed at helping RONA shed its "corporate" image and develop more community level retail.

Because of RONA's immense penetration of the Quebec market (it has 29.2% of the overall market share there, according to the latest HARDLINES Market Share Report), the efforts to roll out the proximity model will be centred on the West, Ontario, and Atlantic Canada.
______________________________________________________________________
HTV features hot new products from the Vegas show

  LAS VEGAS —The 67th Annual National Hardware Show may have come to a close, but the deals struck and the connections made during the three-day event continue to make an impact on visitors there.



NHS was held May 1-3 at the Las Vegas Convention Center, attracting 2,500 exhibitors and more than 27,000 industry professionals from around the world, a 5% increase in show attendance over 2011.

The HARDLINES Team was there in force, of course, getting the latest in new product developments to share with our faithful readers back home. (Click here to watch the latest new products from the show on HTV, including a guy who smears the wildest gunk on his body to demonstrate a cleaner!)

In 2013, the National Hardware Show will be held May 7-9. 
back to top



______________________________________________________________________
Sears tries to reconnect with new-look stores
TORONTO — After lambering alone under the old regime, the new president and CEO of Sears Canada, Calvin McDonald, is making dramatic changes in hopes of ramping up Sears' hipness factor. The company has promised "a renewed commitment to customer service and dramatic changes to store layout and merchandising," starting with four stores in Ontario:  Barrie, Belleville, Newmarket, and the Lime Ridge mall in Hamilton. The giant retailer says these stores reflect the company's plans to transform the Sears shopping experience in Canada.

Changes in the stores include: wider aisles, less cluttered displays, and streamlined merchandise offerings — with new brands at everyday low prices. Besides more emphasis on kids' clothing and a department for baby products, new assortments and a new look have been promised for Craftsman outdoor power equipment. Sears has cut back on home entertainment (except for TVs), while offering more enhanced assortments of major appliances.

"Our goal with the refreshed stores is to create a stage for product in an authoritative way to make it easier for our customers to shop for the items they expect from Sears and to demonstrate our leadership in the marketplace," said McDonald.

In Newmarket, the new store has an improved check-out process. In Barrie and Belleville, shopping carts will now be available. A new return policy and lower prices on more than 5,000 items are two more ways Sears Canada is trying to improve its image and reconnect with customers.
_____________________________________________________________________
Classifieds

Schlage
Marketing Communications Specialist
Schlage is currently seeking a Marketing Communications Specialist to fulfill the following responsibilities: 

1. Marketing communications and advertising plan that encompasses both print and on-line media, consumer and channel lead generation. 

2. Leverage Schlage's digital assets including newsletters, price books, sales tools, bulletins and literature to maximize the cost-effective impact our sales and marketing materials have on the marketplace.

3. Develop and deploy an online presence including websites, e-newsletters, e-blasts and viral campaigns, lead generation and tracking tools.

4. Manage the flow of communications to other functional departments (database administration, accounting, customer service, operations) as required to keep marketing programs and promotions on track.

3/4 year College degree in Marketing or Business, coupled with 3-5 years related experience.
Click here to submit you resume.

______________________________________________________________________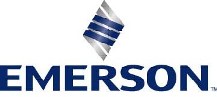 Retail Account Manager
Emerson Tool Company a business unit of Emerson Electric Co. is a world class, manufacturer of wet/dry vacs for premier brands (RIDGID, Craftsman).

We currently have an immediate opening for a Retail Account Manager – Toronto based
RESPONSIBILITIES:
Manage existing account operations including: pricing, programs, promotions, and inventory management. Identify and capitalize on new business opportunities. Build strong and lasting relationships with each key account.
QUALIFICATIONS:
College or University
3-5 years of experience in positions of progressive responsibility in sales account management
Experience within the retail Hardware industry is a strong asset
Bilingual in English / French would be an asset
Submit Cover Letter, Resume and Salary Expectations to:
HR@emersonelectric.ca

______________________________________________________________________
SQUARE DEAL
TERRITORY MANAGER POSITIONS AVAILABLE
We are a leading, privately-owned Canadian hardware distribution company that provides a high level of service and quality products to retail lumberyards and building supply centres.

We are currently seeking candidates to fill 2 positions: Territory Manager for the GTA and surrounding area, and Territory Manager for Northern Ontario. Candidates must be self-motivated, possess a positive attitude and exhibit above average communication and organizational skills.

Previous sales experience within the building supply industry is an asset and a reliable vehicle is necessary. Travel within the territory will include overnight stays.

Excellent compensation is offered and travel expenses are covered.

Please send a resume along with a cover letter detailing why you are the right candidate to sqdealhelp@gmail.com.
______________________________________________________________________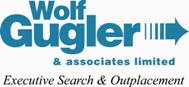 General Manager, Consumer DIY Products
A brand champion selling to home improvement retailers and mass merchants, this Canadian subsidiary is pursuing additional business and would be the perfect home for a sales driven, customer-intimate leader who wants responsibility for driving sales through innovative marketing and motivating his/her staff. Lead and guide sales/marketing strategies and tactics through team leadership and executive level selling and relationship development. Help the team achieve with the aid of your U.S. parent, but it's your business to plan, run and be accountable for re: sales and operating income…but you'll have the resources and support of a multi-division FORTUNE-listed corporation that's in GROWTH mode. This market leader seeks a Toronto=based general manager that is passionate and can quarterback Sales, Marketing, Finance and Operations and facilitate a cohesive team in a very competitive market.
You may be in a similar role or possibly the senior sales/marketing leader ready to add operations and warehousing to your responsibilities. Delivering consistent profits through continuous sales growth is demonstrated in your record of achievements. Bachelor's level education complements your business expertise. Account familiarity is essential.
If teamwork and a burning desire to win are missing in your role and you are qualified with matching skill sets listed please contact Wolf Gugler in complete confidence via email or phone, quoting GM-Canada. You may also apply directly on our web site.
Wolf Gugler & Associates Limited, Executive Search & Recruitment. Phone; (888)848-3006. resumes@wolfgugler.com, Web site; www.wolfgugler.com.

______________________________________________________________________

Resumés
Marketing professional with over 10 years experience looking to secure a new full-time position.

view this

resumé

Fluently bilingual, highly motivated Business Development Professional with excellent strategic and operational capabilities.

view this

resumé

A Sales Professional with over twenty years of experience.view this

resumé

Experienced District Manager with a proven track record with several national chains. view this

resumé

A conscientious, highly motivated manager with a results-oriented track record in developing new business.

view this

resumé

An experienced merchandising executive possessing passion, vision, and a strategic approach to delivering bottom-line.

view this

resumé

Senior sales/marketing leader with experience in all classes of trade wishing new HARDLINES career. view this

resumé

Very Experienced Business Unit Manager, great passion for generating sales and building relastionships.view this

resumé

Worked through my career within the manfucaturer, wholesale and consumer goods industries. view this

resumé

Senior Sales Manager with vast experience in retail and wholesale sales growth in Canada. view this

resumé