In This Issue
"It's just as sure a recipe for failure to have the right idea 50 years too soon as five years too late." —J.R. Platt (American legislator and political boss, 1833-1910)
ILDC joins forces with Sexton, Delroc and Co-ops
AJAX, ON — Delroc Industries Ltd., Federated Co-Operatives, La Coop fédérée, and the Sexton Group Ltd. have joined forces with the Independent Lumber Dealers Co-operative, effective Jan. 1, 2009.Andrew Battagliotti, general manager of ILDC, points to the volumes the new members will bring to the Ajax, ON-based group, which already has 22 members representing more than 150 points of sale that generate $2 billion in sales. Under its new structure, ILDC will represent sales volumes in excess of $4 billion through 1,000 outlets in every province. Delroc represents $640,000 in sales, Sexton's 276 stores bring $1.2 billion more in sales, and FCL and Coop fédérée together bring an estimated $800 million to the table (all figures from the 2008 Who's Who Directory). "Because of their size," says Battagliotti, "we see this as a joining of forces, with each new group having status as individual members within ILDC." Also due to their size, he expects the new members to be influential participants on ILDC's board. "They bring a lot to the party." According to Battagliotti, the combined organization will draw on its history of working co-operatively to improve each member's business. In addition to purchasing merchandise at the lowest landed cost, ILDC members have a strong tradition of sharing best practices.
Fate of Reliance Group uncertain following defections
BOLTON, ON — Reliance Buying Group, an umbrella group of LBM buying groups and co-ops, has suffered a serious blow following the departure of two of its three remaining members. Delroc and Sexton Group both announced their intention to leave Reliance, effective Jan. 1, 2009, leaving only TORBSA as a member. It is also the only one among these groups that is dealer-owned.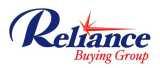 According to Bob Holmes, general manager of the TORBSA, which has 40 GSD members in Ontario, Reliance will remain an entity until the end of this year, and vendors' programs will be honoured until that time. Will it continue after that? "I don't know," Holmes admits. "Given the freshness of the news, everybody will have to digest this before deciding how to move forward." Reliance's erosion began last year, when La Co-op fédérée and Federated Co-operatives Ltd. decided to leave Mutual Hardware to join the rival group, Spancan. Spancan's alliance with ILDC upset the co-ops' involvement in Reliance. Then, at the beginning of 2008, Castle Building Centres announced it would leave Reliance, as well. "When you close one door, you have to open another," says Holmes.
Home Hardware recruits key BMR director
ST. JACOBS, ON — Dunc Wilson, formerly director of hardware for Groupe BMR, has left that buying group to join Home Hardware Stores Ltd. Wilson assumes a newly formed position as director, national dealer development, a role that reflects Home Hardware's desire to step up recruitment efforts across the country.Wilson will be expected to develop and manage a dealer development team for Home Hardware, setting out growth targets for them, while finding new recruits himself for Home Hardware to help it maximize its growth.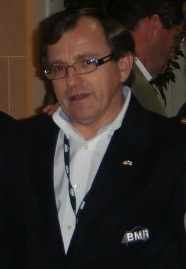 Reporting to Eric Konecsni, vice-president, operations, Wilson, who is known for his affability and is fluently bilingual, will give Home Hardware an important leg-up in Quebec, where the group has established itself with more than 80 members. The group is also facing an ongoing threat from RONA inc., which is strongest in Quebec and views Home Hardware's 1,000-plus dealers as prime candidates for recruitment – or outright acquisition. The move comes as a surprise, since Wilson is considered a key part of BMR's own efforts to expand outside of its core markets within francophone Canada. Besides the buying function, he had been director of sales and business development for BMR since joining that company in 2005. Under Wilson's direction, BMR has been recruiting building centre dealers in Ontario and the Maritimes, and it recently launched a "BMR Hardware" program to attract hardware dealers.
Barbecues are front and centre at Cologne garden show
COLOGNE, GERMANY — "We've got the outdoors covered" is the motto of the combined trade shows, spoga+gafa, which will be held here Aug. 31-Sept. 2, 2008.The International Trade Fair for Sport, Camping and Garden Lifestyle — spoga — and the International Garden Trade Fair — gafa — will showcase a range of products for the garden and leisure market, hosting 2,400 suppliers from 60 countries in almost 3 million square feet of space. Once again, the largest product group at spoga+gafa 2008 will be Outdoor Living, including the Furniture & Home Items segment, with about 730 exhibiting companies. Within that section, 190 suppliers will be in the Grills & Barbecues section. This section will be supplemented by the Camping and Leisure segment, with 160 exhibitors, and the Sport and Games segment, with 115 suppliers. In the Outdoor Technology area, the two largest product groups will be Machines & Equipment, with 343 exhibitors, and Equipment and Garden Structures, with 377 exhibitors. A total of 61 suppliers are expected in the Hand Tools & Accessories segment. At the Floristry Supplies & Decorations section, about 238 suppliers will be exhibiting and will form the largest contingent in the Indoor/Outdoor Ambience area, followed by Water & Outdoor Lighting, with 197 exhibitors. The product range will be rounded off by 51 exhibitors in the Plants and Plant Care Products section, and 31 manufacturers of Pet Care Supplies & Accessories.
Sales Representative

Can-Save Position: Sales Representative (Ottawa & Kingston area) Location: Eastern Ontario, Start Date: Immediately Company Information: www.can-save.ca Can-Save, a progressive building materials distributor – specializing in specialty building products, doors, and kitchen and bath cabinets, has an immediate opening for an Outside Sales Representative for its Eastern Ontario territory The successful candidate will:
Have a proven successful sales call background in the building materials industry; Lumber yards, Big Box Stores. etc. (minimum 3 years experience)
A keen interest to analyze, develop and carry out sale's strategies so as to aid customers in growing their business.
Must have consultative, front-line experience working with customers in a sales capacity.
Ability to navigate and utilize Customer Relationship Management software
Excellent communication and business relationship skills.
Must be a team player able to work with a variety of disciplines and organizational functions.
Travel within the region and participation in trade show events will be required. We offer a competitive remuneration and benefit package. If interested please forward, via e-mail, your resume and salary requirements to the attention the Human Resources manager at hr@can-save.ca We thank all applicants, however only those chosen for an interview will be contacted. Can-Save is an equal opportunity employer. ______________________________________________________________________
SALES AGENT NORTHERN ONTARIO

Colonial Elegance is looking for a Sales Agent for Northern Ontario. The ideal candidate will sell and promote all of Colonial Elegance's products to building supply dealers across Northern Ontario. The territory is already established and has great earning potential. The position includes selling and servicing existing accounts prospecting and adding new clients within the building supply industry. The agent will report to the Sales Director for Ontario. Qualifications
Strong communication skills both written and verbal
Working knowledge of Microsoft Office ie Excel Word Power Point Outlook
Knowledge of Territory and clients
3-5 years of experience working as a sales agent or Outside sales Representative
Proven Sales record
Ability to work with little supervision
Vehicle required
Compensation:
Commission based position
Please forward resume to Colonial Elegance Inc C/O Brant Danard Regional Sales Director 3800 Du Tricententaire Blvd Montreal QC HIB 5T8 Fax 514 640 1744 Email : bdanard@colonialelegance.com ______________________________________________________________________

Black Eagle Consulting provides a variety of Career Transition services in the areas of Executive Search, Outplacement, and Career Counseling. President Richard Simms has many years of experience in the home improvement industry both as a manufacturer and consultant with a wide range of contacts. For more information:
905-842-3010
www.blackeagle.ca ______________________________________________________________________
Product Manager - Vancouver, BC

Since 1968 our client has been providing quality, innovative hardware products, services and solutions to customers across North America. The company has a solid foundation of success, and is poised for aggressive growth across Canada and the US. As our client implements a major re-branding initiative, the Product Manager will play an integral role in the marketing department's business plans and growth expectations. The primary responsibility of the successful candidate will be to represent the voice of a key portfolio of products in all matters. He/She will have the autonomy to lead the creation of strategy and the implementation and execution of annual marketing plans. We are seeking candidates with extensive experience within the Hardware industry on branded consumer goods and have a passion for developing new products. We offer a competitive salary plus bonus, benefits and relocation assistance. Interested parties should submit their resume in confidence to Dawn Longshaw at Holloway Schulz & Partners c/o jobs@recruiters.com (quoting job reference 11406). ______________________________________________________________________
______________________________________________________________________
Marketplace
Sell your company - or buy one - with HARDLINES Classifieds! Do your executive search, find new lines or get new reps in the HARDLINES Marketplace. Only $2.75 per word for three weeks in the classifieds. To place your ad, call Barb Hills at 416-489-3396 or email: barb@hardlines.ca
More Information
To ensure you receive your HARDLINES newsletter each week, please add bev@HARDLINES.ca to your address book.

Did your email system make this newsletter unreadable? You can read it online instead. call us to find out how.

Publishing Details: HARDLINES is published weekly (except monthly in December and August) by HARDLINES Inc. 360 Dupont Street Toronto, Ontario, Canada M5R 1V 9 © 2008 by HARDLINES Inc. HARDLINES™ the electronic newsletter www.HARDLINES.ca ; Phone: 416.489.3396; Fax: 416.489.6154 Michael McLarney - President - mike@HARDLINES.ca Beverly Allen, Publisher - bev@HARDLINES.ca Brady Peever - Circulation Manager - brady@HARDLINES.ca Barb Hills - Sales Manager - barb@HARDLINES.ca The HARDLINES "Fair Play" Policy:Reproduction in whole or in part is very uncool and strictly forbidden and really and truly against the law. So please, play fair! Call for information on multiple subscriptions or a site license for your company. We do want as many people as possible to read HARDLINES each week - but let us handle your internal routing from this end! Subscription:$285 (Canadian subscribers add $14.25 GST = $299.25 per year/ GST #13987 0398 RT).Secondary subscriptions at the same office are only $46 (Canadian subscribers add $2.30 GST = $48.30).Ask about our reduced rate for branch offices.You can pay online by VISA/MC/AMEX at our secure website or send us money. Please make cheque payable to HARDLINES.
COMPANIES IN THE NEWS
MONTREAL — MAAX Corp., the beleaguered manufacturer of residential bathroom products and spas, has entered into an agreement with Brookfield Bridge Lending Fund Inc., its senior lender, for Brookfield to acquire substantially all of the assets and property of MAAX and its affiliates. The deal, which will preserve the MAAX business as a going concern, includes the assumption of MAAX's existing customer obligations and liabilities. The deal is expected to close within 60 days. The sale will be implemented through an order of the Quebec Superior Court under the Companies' Creditors Arrangement Act. The proceedings apply only to the company's operations in Canada and do not apply to MAAX's U.S. or European operations. MAAX will continue to pay its suppliers for all goods and services during the acquisition process.ATLANTA — Federal prosecutors have charged a former Home Depot merchandise manager with conspiracy to commit wire fraud and two counts of tax evasion. James Robinson, 43, worked for the retail giant as a divisional merchandise manager for flooring before Home Depot fired him last July. The retailer has been co-operating with the U.S. Justice Department in its investigation, which two weeks ago led to charges against another employee, Arthur Tesvich, 42, who allegedly took millions of dollars, in the form of kickbacks, from vendors trying to do business with the chain, and evaded paying taxes on $1.43 million from 2003 to 2005. TORONTO — Canadian Tire Corp. will retain GENCO Distribution System of Canada Inc. to operate its new 1.5 million-square-foot distribution centre in Coteau-du-Lac, QC. Located 45 minutes outside Montreal, in the county of Vaudreuil-Soulanges, the new DC will become fully operational in early 2009 to support Canadian Tire Retail's continued growth and expansion in Eastern Canada. Testing of the information technology and materials-handling systems will begin in the fall of 2008. Once complete, the facility will have a capacity to process up to 55 million cubic feet of throughput per annum to supply Canadian Tire stores in Ontario, Quebec and the Maritimes. BOUCHERVILLE, QC — RONA inc. will turn off 75% of all demonstrator lights on display in its in-store lighting departments, a measure intended to reduce in-store energy consumption. Lighting only one lighting unit or lamp in four also allows shoppers to see what the other lamps and lighting units look like when turned off. In addition, the lamps on display in RONA stores use compact fluorescent instead of conventional incandescent bulbs, to further reduce energy consumption and save money. "Turning off 75% of our lighting units and lamps on display is another example of the steps, large and small, that we intend to take in order to keep setting the eco-responsible standard in our industry," said Pierre Dandoy, executive vice-president, big-box stores at RONA. TORONTO — Hudson's Bay Co.'s extreme-value format, Fields, will grow to nearly 200 stores by the end of this year, with 40 more going up this year. Primarily located in Western Canada, Fields began expanding into the Ontario market last year, and it will have 22 stores there by July 2008, and 38 by year's end. In June and July, 10 openings are planned: in Humboldt, SK; Aldergrove, BC; Morden, MB; Wallaceburg, ON; Kapuskasing, ON; Almonte, ON; Cardinal, ON; Port Hope, ON; Embrun, ON; and Atikokan, ON. CHICAGO — Acklands-Grainger, the Canadian subsidiary of Grainger, the industrial distributor, has acquired substantially all of the assets of Excel Industriel in Granby, QC. Excel is a business-to-business broad line distributor of maintenance, repair and operating (MRO) supplies. Terms of the agreement were not disclosed. The company expects an incremental sales contribution of approximately $11 million from this acquisition over the next 12 months. Two existing Acklands-Grainger and Excel branches in Granby will be merged over the next 60 days. MISSISSAUGA, ON — Wal-Mart Canada opened the doors of its 300th store last week, a Wal-Mart Supercentre in the Heartland retail district of Mississauga. Hours later, its opened its 301st store, in Peace River, AB. Wal-Mart arrived in Canada in 1994, when it took over the operations of 122 Woolco stores. Since then the company has constructed 255 additional or relocated stores and expanded 28 stores. Wal-Mart Canada plans to open or expand a total of 27 stores this year. MONTREAL — Tembec Inc. has waived the application of its Shareholder Rights Plan to the purchase of additional common shares of Tembec by funds managed by Wayzata Investment Partners LLC. The waiver would permit Wayzata to purchase up to a maximum of 30% of Tembec's outstanding common shares subject to certain conditions. Wayzata has entered into an agreement to purchase common shares of Tembec that would bring its ownership to approximately 21.54% of Tembec's outstanding common shares.
People on the Move
Mike Hogan has been appointed senior associate, outplacement services —Toronto Office of Wolf Gugler & Associates Ltd. Hogan has been working as an independent career consultant, and in conjunction with outplacement firms. He is currently working with Right Management in Kitchener, ON and was employed with Knightsbridge Human Capital Management from 2000-2007. Previous to 2000, he worked in the grocery food business as a store manager and work planning and time specialist. Wolf Gugler & Associates is an executive search firm offering executive recruitment and management appraisal services for home improvement retailers and their suppliers.
Economic Indicators
Housing starts were up 3.5% in May, to 221,300 units seasonally adjusted in May, from 213,900 units in April. Urban starts edged up by 4.0% to 192,800 units from April, with urban multiples up 1.9% to 116,100 in May, and singles increasing 7.3% to 76,700 units. The seasonally adjusted annual rate of urban starts went up in all regions of Canada, except Ontario, which saw a 7.4% decrease. (CMHC)Canada's new housing price index rose 5.2% between April 2007 and April 2008, a slower pace than the year-over-year increase of 6.1% in March. (Stats Canada)
A lot is happening with Hardlines this week!
Hardlines Quarterly Report (Coming this week)Hardlines Retail ReportHardlines Webinars (New Webinar this Thursday, June 18) Hardlines Annual Conference (Agenda updated and early bird registration now open!) Hardlines Hot Product Showcase Hardlines TV (New episode!) Free daily news updates