In This Issue:
"The weather for catching fish is that weather, and no other, in which fish are caught." —(William Hume Blake, Canadian author, 1861-1924)
Can-Save wants to "take back the business"
BARRIE, Ont. — When times are good, everybody wanted to be in the home enhancement business. As times toughen up, everyone begins fighting for market share.Can-Save, the Ontario-based specialty wholesale distributor, wants to give their customers the means to fight back for that market share.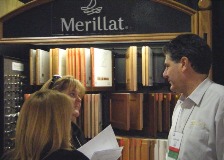 Cully and Larry Koza, the brothers who own Can-Save, want dealers to "take back the business". That's the mantra they preached at last month's Canadian Home Improvement Show, where they had a strong presence featuring their programs for kitchen cabinets, doors and windows, and trim. Can-Save is focusing on bundling its products and programs so dealers can effectively provide these specialties right in their own stores. According to Can-Save President Dan McArthur, the proliferation of specialty shops, in everything from kitchen and bath to roofing and closet organization, can eat into the business of traditional dealers. But dealers are the point of first contact for home building and renovations. Why, he asks, should the finish work go to somewhere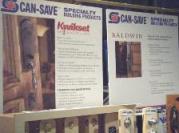 else? "If someone is doing a reno at home or new construction, it all starts with the lumber package," McArthur says.

(Can-Save's Summer Buying Expo will be held this year in Barrie

on May 28.)

Top.
Lowe's confirms Calgary locatio
n
ORLANDO, Fla. — Executives from Lowe's Cos., speaking here at the Raymond James 30th Annual Institutional Investors Conference, confirmed their plans to open a store in Calgary in fiscal 2010 (Subscribers to our sister publication, HQR , already knew this, of course, three months ago! —Your irrepressible Editor). "We still think there are opportunities for 100-plus stores in Canada," said Larry Stone, vice-president and COO. He added that "it might be five or six years before we get there."

The company, which has 11 stores in this country, plans to open at least three more — all still in Ontario — by September. They'll be in South Oshawa, North Scarborough, and West Scarborough . Three Lowe's stores have already been opened this year, all in January (i.e., in Lowe's fiscal 2008 year): Whitby, Windsor, and Barrie.
UFA
acquires U.S. sporting goods outlets
CALGARY — UFA Co-operative Limited has successfully acquired 15 Sportsman's Warehouse locations across the U.S. Northwest.In November, UFA had announced its intention to acquire a majority interest in the chain, which has more than 60 locations. However, after doing due diligence, UFA backed away from the takeover, and instead, exchanged its original secured loan for possession of 15 Sportsman's locations. "UFA is advancing a deliberate and controlled diversification strategy," says Dallas Thorsteinson, UFA president and CEO. "The specific Sportsman's Warehouse locations we have acquired fit perfectly with our outdoor-adventure marketing and long-term financial strategies." In 2008, UFA acquired Wholesale Sports, a leading Western Canadian outdoor outfitters' chain with seven locations from Winnipeg to Kamloops, B.C. The new U.S. stores will operate as part of UFA's outdoor adventure division.

Of the remaining Sportsman's Warehouse stores, 23 are being closed, while the owners look for ways to keep the remaining 29 outlets open.T

hough Thorsteinson won't comment on the viability of the remaining Sportsman's Warehouse stores, he is confident of the prospects for UFA's latest acquisitions. "We are certain the acquisition of these specific locations is good news for the growth and sustainability of UFA."
Conference Board predicts drop in construction profits
OTTAWA — Declining housing starts will cut home builders' profits by almost 20 percent this year, according to the Conference Board's Canadian Industrial Outlook: Canada's Residential Construction Industry – Winter 2009. "Years of frenzied construction activity had left the market overdue for a correction," says Valerie Poulin, economist for the Conference Board. "With demand for new homes waning across Canada due to poor economic conditions, the market drop-off appears to be more severe than expected."Even the federal government's budget measures to stimulate the industry are expected to have only a mild impact in the short term." Residential construction industry revenue growth is expected to fall drastically this year, recording its largest decline since 1995. A small price drop is expected to contribute to the fall in industry revenues, but the primary cause will be the decline in housing starts. With consumer confidence at levels not seen since the 1982 and 1990-1 recessions, consumers are postponing expenses such as undertaking renovations or buying a home. As well, the tighter credit conditions are further dampening new home demand. Residential construction profits will drop to $3.2 billion in 2009 and are expected to fall further in 2010 to below $3 billion

.
Asian factories converge at Cologne fair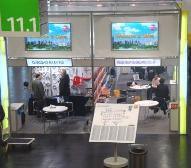 COLOGNE, Germany — The third edition of Europe's major Asian sourcing fair, Asia Pacific Sourcing, concluded last week in this city on the banks of the Rhine. More than 400 exhibitors from 10 countries were on hand to showcase a vast range of goods and services, including tools, locks and fittings, do-it-yourself supplies, hardware, and garden furniture and tools.

The show spanned more than 300,000 square feet and drew an estimated 5,300 visitors from 60 countries. In addition, 700 trade fair guests attended the event at the invitation of Koelnmesse, despite the difficult economic situation hanging over most of Europe. The idea behind the show is to bring Asian factories to the European marketplace, allowing key buyers and agents to source out new lines and uncover innovative products without making a trip to the Far East. They included many of Europe's top DIY/home improvement retailers, such as Bauhaus, Praktiker, Obi, Hornbach, Zeus, and Home Depot, along with buyers from major hypermarket chains such as Metro, Rewe, Kaufland, and Plus. "The exhibitors and visitors at Asia-Pacific Sourcing have taken the opportunity once again this year to work towards their successful future with new, global business," said Oliver P. Kuhrt, executive vice-president of Koelnmesse GmbH.
European vendors get tips on North American market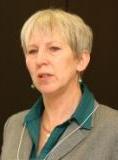 COLOGNE , Germany — Vendors at this year's Asia Pacific Sourcing fair got to find out how to develop business with the major U.S. DIY retailers. " Canada, Gateway to North America" was the title of a half-day workshop hosted by our very own Beverly Allen of Hardlines, in partnership with the German-Canadian Chamber of Industry and Commerce. The half-day seminar provided information on Canada as a gateway for the North American hardware and DIY market.Delegates to this exclusive event got to meet in person Home Depot International's European sourcing director, Massimiliano Zampella. He shared valuable tips for beginners and established market partners alike about sales channels overseas. "Our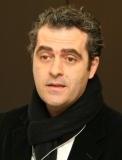 delegates made important contacts at our 'Gateway' event, and many of them have already signed up to attend our full program in October," says Beverly. "There, we are going to put them in direct contact with a range of North America's top home improvement buyers." The seminar was an introductory session for European vendors who wish to participate in Hardlines' next Gateway to the Americas program, which will be held again in tandem with the Hardlines Conference, Oct. 21-23 in Toronto. (For more information contact Bevely Allen at 416-489-3396 or bev@hardlines.ca )
Lowe's and Home Depot assert their positions in down market
NATIONAL REPORT — The industry's two biggest players have been reeling from the recession. However, officers from Home Depot and Lowe's used a recent investors' conference, conducted by the firm Raymond James & Associates, to project better days ahead. Larry Stone, Lowe's chief operating officer, stated that the erosion in the company's fourth-quarter 2008 margins was attributable primarily to Lowe's decision to clear out holiday inventory. Stone projected that gross margins in 2009 would be "up slightly" over the year before.Marvin Ellison, Home Depot's executive vice president for U.S. Stores, told investors that his company's stock should be trading at a premium, vis à vis Lowe's. He explained that Home Depot was less dependent than its rival on higher-ticket discretionary purchases. Ellison also claims that his company has been doing a better job than Lowe's at controlling inventory. Ellison may have been responding to a piece in Barron's magazine that considered Lowe's stock a better buy than Home Depot right now, based on its forecast earnings, market value per retail square foot, and cash flow.
Executive search firm expands U.S. capability
OKLAHOMA CITY, Okla. — Wolf Gugler & Associates Limited, the leading executive search firm serving North America's retail home improvement industry, has forged a link with Oklahoma Professional Search, a career transition service firm that has helped thousands make their next career move."We're proud to partner with Kay Stout, executive advisor of Oklahoma Professional Search, in offering career transition services to individuals and corporations throughout the U.S.," says Wolf Gugler, president of Wolf Gugler & Associates. "This valuable service will assist many displaced executives during the difficult economic climate we currently face." Wolf Gugler & Associates offers executive recruitment and management appraisal services for both large and entrepreneurial retailers and their suppliers throughout North America and the Caribbean, with offices in Canada and the U.S.(www.wolfgugler.com)
Ace Hardware reports financial results
OAK BROOK , Ill. — Ace Hardware Corp. reported net income of $85.8 million for the fiscal year ended Jan. 3, 2009, a decrease of $1.1 million or 1.3 percent, from $86.9 million for 2007. Total revenues at the co-op were $3.9 billion, down 2.7 percent from the $4.0 billion in 2007.For the fourth quarter of 2008, net income was $15.3 million, a decrease of $5.7 million from 2007 and adjusted EBITDA was $34.6 million, a decrease of $8.9 million from 2007.  Fourth-quarter 2008 net income and adjusted EBITDA were lower than 2007 primarily due to the timing of employee profit sharing and incentive expense accruals. Total revenues for the quarter were $956.1 million, down 0.2 percent or $1.8 million from 2007. Ace activated 117 new stores and cancelled 242 stores in fiscal 2008, bringing the total store count to 4,581 at the end of 2008, as compared to 4,706 for the prior year.  On a category basis, domestic sales were negatively impacted by declines in the tools, plumbing and paint categories and were partially offset by a sales increase in the lawn and garden category.

 

DIRECTOR OF SALES & MARKETING

A leading Toronto-based building products manufacturer is seeking a sales and marketing professional responsible for all sales to retail clients in Canada and U.S., supervision and development of all sales and marketing personnel, new business development, and marketing strategy and execution.

Key competencies required are a proven ability to acquire new business, self-starter requiring a minimum of supervision, strong analytical skills, team player. Minimum qualifications for this position are: post secondary degree, experience in the building materials industry especially with "Big Box" retailers, minimum of 10 years retail sales experience including at least 5 years in management roles; marketing experience; ability to travel; MS Office Suite proficiency. Bilingual (English/French) would be an asset. Please submit your résumé via email to: Black Eagle Executive Search c/o Richard Simms at rsimms@blackeagle.ca

Regional Sales Manager

We are a market leading manufacturer in the Building Materials Industry. Canadian owned and operated with production facilities worldwide. We are currently seeking motivated and results oriented regional sales manager to join our team. Territory management and strong organizational skills are essential. Covering the province of Ontario, the manager must be able to maintain and grow our business within the region. Sales and management skills are essential to be considered for this position. The company offers a comprehensive compensation package including salary, bonus, company car and a complete benefit package. Please send your resume to susanne.kalbhenn@iko.com
CONDO FOR LEASE

ROYAL YORK-DUNDAS $2150 Some utilities included

AC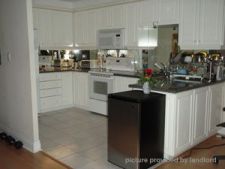 Fridge / Stove Parking Balcony / Deck Pets Furnished Laundry Fireplace Yard Pool Exercise Room Basement Dishwasher Retirement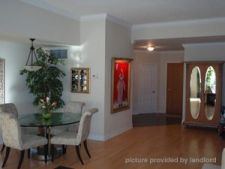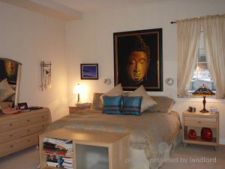 Gorgeous 2 Bed Condo for Lease Royal York/Dundas. 2 bedrooms, 3 washrooms, Large approx 2,000 sq ft. Open concept condo in a smaller, quiet building. Laminate floors in living and dining area, Upgraded kitchen, 10' ceilings, ground floor, walk out to large terrace, TTC across the street, Steps to Humberwood plaza, 1 parking spot and locker included. Interested? Call Paul today at 647 833 9958.
Resum

és
Know someone who is between jobs? We will send a complimentary subscription to anyone who is seeking a job. We also offer a free Online Resumé Service. Ask them to call or email us here at the World Headquarters. (And why not tell your HR department about this service!) Email Brady for more info. —Beverly
Sell your company - or buy one - with HARDLINES Classifieds! Do your executive search, find new lines or get new reps in the HARDLINES Marketplace. Only $2.75 per word for three weeks in the classifieds. To place your ad, call Brady Peever at 416-489-3396 or email: brady@hardlines.ca
To ensure you receive your HARDLINES newsletter each week, please add bev@HARDLINES.ca to your address book.

Did your email system make this newsletter unreadable? You can read it online instead. call us to find out how.

Publishing Details: HARDLINES is published weekly (except monthly in December and August) by HARDLINES Inc. 360 Dupont Street Toronto, Ontario, Canada M5R 1V 9 © 2009 by HARDLINES Inc. HARDLINES™ the electronic newsletter www.HARDLINES.ca ; Phone: 416.489.3396; Fax: 416.489.6154 Michael McLarney - Editor & President - mike@HARDLINES.ca Beverly Allen, Publisher - bev@HARDLINES.ca Brady Peever - Circulation Manager - brady@HARDLINES.ca Kathryn Crosthwait - Accounting - kath@HARDLINES.ca The HARDLINES "Fair Play" Policy:Reproduction in whole or in part is very uncool and strictly forbidden and really and truly against the law. So please, play fair! Call for information on multiple subscriptions or a site license for your company. We do want as many people as possible to read HARDLINES each week - but let us handle your internal routing from this end! Subscription:$285 (Canadian subscribers add $14.25 GST = $299.25 per year/ GST #13987 0398 RT).Secondary subscriptions at the same office are only $46 (Canadian subscribers add $2.30 GST = $48.30).Ask about our reduced rate for branch offices.You can pay online by VISA/MC/AMEX at our secure website or send us money. Please make cheque payable to HARDLINES.
NEWS IN BRIEF
TORONTO — Canadian Tire, Canada's largest hardlines retailer, is adding groceries to two more of its stores this spring. The latest stores, in Welland and Hamilton, Ont., will join existing two test stores, in Welland and Orleans, Ont., near Ottawa.MONTREAL — RONA has embraced a national merchandising program and awarded the contract to RDTS Inc., an in-store merchandising company based here. Effective January 2009, RDTS has been chosen as RONA's exclusive in-store service company nationwide for three departments — seasonal, light cloud, and most of RONA's private-label products and controlled (proprietary) brands. Robert Di Tomasso, who founded the company 1994, says this nationwide merchandising contract by a service company is the first of its kind in the industry. RDTS calls it "The Imagine" program. RDTS will be certified ISO9001/2008 in October 2009, and claims to be the first North American in-store service company to be certified under the international standard. LAS VEGAS — At the opening of its Spring Convention here on March 3, Ace Hardware executives shared information on the current financial state of the co-op and detailed its go-forward Vision 21 retail initiatives. The three Vision 21 categories now include Vision 21, Vision 21 Gold and Vision 21 Platinum. While details of the distinctions between the levels are forthcoming, Griffith said that retailers achieving gold and platinum levels will be recognized and honored as some of the best hardware stores in America. "In these tough economic times, being the best we can be is important, and Vision 21 performance will ensure that your customers still think of you as their shopping choice," he says. BENTONVILLE, Ark. — Wal-Mart Stores reported strong sales figures for the four-week period ending Feb. 27. Net sales increased from $29.2 billion to $30 billion compared to last year. For February, overall Wal-Mart U.S. net sales increased by 8.1 percent. Considering the lower gas prices and fuel costs, same-store sales for Wal-Mart have increased by 5.1 percent. Wal-Mart is expected to be one of the few companies that will expand business during this tough economy. STOCKTON , Calif. — Looks like Home Depot is getting serious about customer service. A report from Fox40 News in this California community tells of a greeter who meets customers as they come into the local Home Depot. And the aisles are staffed with service associates during peak hours of 9 a.m.-6 p.m. No word yet on whether we'll see the same in Canada. FEDERAL WAY, Wash. — The forest products giant Weyerhaeuser Co. disclosed that it would indefinitely close several mills that produce iLevel-branded veneer and engineered wood products. The mills are located in Evergreen, Ala., and Dodson and Simsboro, La. A mill in Chavies, Ky., which makes its TimberStrand-branded product, is also being shuttered. Weyerhaeuser will also permanently close iLevel service centres in Albuquerque, N.M.; Cincinnati and Columbus, Ohio; and Las Vegas and Reno, Nev. Nearly 500 employees at these nine locations are affected by the cutbacks. LONDON — Wolseley plc, the giant building products distributor, is trying to find a buyer or joint-venture partner for Stock Building Supply, Wolseley's pro dealer business unit in the United States. If it can't find an investor, Wolseley is committed to exiting Stock's business by Aug. 1. CHICAGO — Grainger, the facilities maintenance products supplier, reported a 10 percent sales decline for February, primarily the result of weak customer demand. Sales were further affected negtively by approximately 2 percentage points due to foreign exchange. While the Grainger business was down 9 percent, the Acklands-Grainger (Canada) division was down by 19 percent.
HARDLINES Quarterly Report 1Q

* How many new home enhancement store formats were introduced to Canada last year?

* How many buying groups disappeared last year?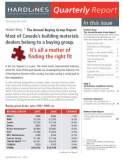 * What one thing are RONA, Canadian Tire and Home Depot all doing to compete with independents? * Where is Home Depot quietly offering a new at-home service through its stores?
PEOPLE ON THE MOVE
Wal-Mart Stores Inc. has hired former Michaels Stores Inc. CEO Brian Cornell to serve as the president and CEO of Sam's Club. Cornell's appointment will be effective April 3 … Michaels Stores Inc. in turn hired former Wal-Mart vice chairman and chief administrative officer John Menzer, who will serve as the company's CEO.To place a listing in our "People on the Move" section, please send me the information, including the person's name, title and contact email or phone number, if desired at mike@hardlines.ca. We reserve the right to edit items for length.—Michael
ECONOMIC INDICATORS
 

Housing starts in Canada's urban centres fell by 14.9 percent seasonally adjusted in February, with multiple starts falling the most. The seasonally adjusted annual rate of urban starts decreased 14.9 percent to 107,800 units in February. Urban multiple starts decreased 17.5 percent to 63,300 units, while urban single starts fell 11 percent to 44,500 units in February. February's rate of urban starts moderated in all regions except Atlantic Canada, where they were actually up by 10.8 percent. They fell by 19.6 per cent in Quebec, 14.4  percent in Ontario, 19.4 percent in the Prairies, and 12.8 percent in British Columbia.

(CMHC)

Contractors' selling prices for new homes decreased 0.6 percent between December and January, and fell 0.8 percent from January 2008, the first year-over-year decrease since 1997. (CMHC)
OVERHEARD...
"Food, sundries, health and beauty aids continue to be positive. Generally, non-foods — hardlines and softlines — are in the have-nots category." —Richard Galanti, chief financial officer of Costco Wholesale Corp., commenting last week on the company's second-quarter results, which found sales down slightly and same-store sales off by 3 percent.
Highly motivated Sales & Marketing Professional. Success in consumer packaged goods arena. Strong combination of retail merchandise planning, and marketing management experience.
Click here to download this resumé
Well-spoken, energetic, confident, and personable, the type of person on whom your customers and employees will rely. Click here to download this resumé
A seasoned veteran with a wealth of experience, on the front lines of Retailing. Personable, energetic and dedicated to providing Exceptional Customer Service. Click here to download this resumé
A sales leader experienced in coaching, managing and developing sales teams. Click here to download this resumé
A high energy, results oriented, hands on sales professional with proven successes. A leader and team player , able to get the job done. Click here to download this resumé 
Results-oriented, charismatic and confident female for Account Management in the Calgary area. Inherent aptitude and seven renovation projects under belt ensures industry product knowledge. Click here to download this resumé
A problem solving Sales and Marketing Manager with over 25 Years of marketing, sales and communication experience with major retail, industrial and automotive accounts in Canada. Click here to download this resumé
LBM and home improvement industry specialist looking for a position that he can add value to the corporation or buying group. Click here to download this resumé
Accomplished strategic marketing management professional and team leader who leverages strong interpersonal skills, flexibility and teamwork to achieve business objectives. Click here to download this resumé  
A Senior Marketing Professional with extensive experience in the non-food CPG industry, focusing on product and channel management.. Click here to download this resumé
I am an accomplished sales professional and solution-oriented person who thrives in challenging, fast paced environments where my performance directly impacts the bottom line. Click here to download this resumé
Experienced Sales Accounts Manager - Senior Buyer with 20 years of knowledge and contacts in the building supply industry. Click here to download this resumé
Enthusiastic, versatile buyer/category manager with experience in sourcing a wide assortment of goods and services. Click here to download this resumé
Entrepreneurially focused, front-line retail marketing professional with organizational and strategic marketing talents. Click here to download this resumé
Seasoned Territory Manager - skilled in building and maintaining customer relationships in the retail building supply channel and industrial tooling & consumables sector. Click here to download this resumé
Well respected Sales Professional, established relationships in Mid West and South West Ontario. An excellent team player who achieves ongoing success with peers and customers.
Click here to download this resumé
Strategic Sales and Marketing Executive available to achieve your top line and bottom line results during these challenging economic times…..If it is leadership, entrepreneurial spirit and passion you seek, look no further.
Click here to download this resumé
Sales professional - established relationships with key clients in the hardware, building materials, and paint industries, team player, superior business development skills, competitive, enjoys challenges.
Click here to download this resumé
Hardlines Quarterly Report
Hardlines Retail Report
Hardlines Hot Product Showcase
Hardlines TV
Free daily news updates
Did you know you can have this newsletter sent to someone else in your office for only $4.06 a month per person?
Click the link below to spread the news to your whole office!