In This Issue
"May you get to heaven half an hour before the devil knows you're dead." — Irish proverb
International Hardware Fair makes comeback after hiatus
COLOGNE, GERMANY — More than 3,400 trade exhibitors arrived here from 62 countries for the latest edition of Practical World, the International Hardware Fair, March 9-12 at the giant Koelnmesse event facility on the banks of the historic Rhine.The show returned here for the first time since becoming a biannual event. Despite taking a year off, it appears to have lost little momentum, with traffic light but steady on day one, and becoming much brisker during the following two days. The show is newly configured this year as well, with some new halls and a tighter layout than in past years. It also tried opening two halls to the public. While this strategy worked well for retailers such as OBI, which had a huge presence, response was mixed from vendors in those halls that had to contend with queries from consumers while key buyers may have been walking by. Show organizers will review this strategy for the next show in 2010. North American presence at this year's show was not as strong as in years past. Ten Canadian companies exhibited, while the U.S. had 85 companies on hand. About 40 of those U.S. companies were organized in a group stand sponsored by the American Hardware Manufacturers Association. Canadians, on the other hand, had to fend for themselves, spread through various halls. They included SPG, RCR and Vancouver Tool Corp. Buyers came from Canadian Tire, Home Hardware and Groupe BMR. U.S. buyers were light from companies such as Home Depot and Lowe's (although the latter had senior representatives from its Global Sourcing division), while Ace Hardware had to pass due to the overlap of its own dealer show back home. In fact, said John McGraw, president of Wolfcraft, which had a large booth in the tool hall, the buyer representation was better from Canadian customers than from the Americans. John Peters, vp of global sales for Roebic, was in the American group stand. He admitted he was concerned that buyers might overlook the show after the one-year hiatus. But, he said, his concerns were unfounded. His customers came from markets such as the Netherlands, Scandinavia and the U.K. "We've had a good turnout." Companies large and small take a long view of their involvement in the Cologne show, where European sensibilities do not make for quick business relationships. Says McGraw, "It's an investment you have to make, and you have to look long-term for a return on that investment."
RONA better positioned than competition, says Dutton
TORONTO — RONA president and CEO Robert Dutton told investors at a CIBC World Markets Conference on March 5 that while the company expects to see negative same-store sales of -3% in 2008, it will fare better than Home Depot, which expects mid-to-high single-digit negative same-store sales and Lowe's, which is forecasting same-store sales declines of 5% to 6%. RONA is also predicting slightly better gross profit margin expansion - boosted by more private label and import penetration – than Home Depot.Analysts were also told that RONA believes that there is only room for 20 big-box sites in Canada, and will focus on opening mid-size stores with footprints of between 50,000 sq. ft. and 75,000 sq. ft. The soft market has meant that new stores, which have traditionally taken three years to achieve 15% ROI, are now taking longer than that. The company will continue to pursue dealer recruitment and acquisition through the year, but reiterated that it would only look at profitable companies with good management. In terms of competing with Lowe's, RONA management says that the impact of newly-opened Lowe's stores has been less than that of competitors opening stores near RONA locations in the past. The company also believes it has a competitive advantage over Lowe's because it carries more in-stock inventory – between 35,000 and 45,000 SKUs — than Lowe's, which has more special order items. RONA also believes it's better positioned to weather rocky economic conditions because of the relative strength of the Canadian housing market over the U.S.
Smart buying will help independents in 2008
AJAX, ON — While indications of a slowdown continue to appear, independents in Canada are well-poised to face the challenges of the year ahead. That's the message of Andrew Battagliotti, general manager of the Independent Lumber Dealers Co-operative.

ILDC represents a small but powerful group of some of the industry's largest building supply retailers. Battagliotti is "cautiously optimistic" about conditions facing dealers. He foresees that the same problems facing the U.S., which include a collapsed housing market and precarious consumer confidence, will trickle back here, but with much less impact. The Canadian economy is forecast to grow by only 1.7% in 2008, higher than the U.S. forecast of 1.5%, but lower by half compared with the international average. The industry here is facing lower prices for commodities such as gypsum, insulation and drywall as manufacturers south of the border try and move more product up here. "It is a challenge for Canadian suppliers," Battagliotti notes. "However, Canadian home improvement chains will weather it, as Canadian consumer confidence and the housing market here are in a positive position. All these things add up in favour of dealers, although they will vary from region to region. "The Canadian players will just have to be a little cautious with their inventory levels and how they buy," he concludes.
Canadians connect with European buyers
COLOGNE, GERMANY — While North American buyers may not have been out in force, vendors received overwhelming support from European buyers, as German market leader OBI sent a full contingent, and other companies, such as Praktiker, Leroy Merlin and B&Q were represented as well.For smaller companies like Vancouver Tool, and companies keen on expanding their international presence, like RCR, those international buyers represented a gold mine of opportunities. "The show is very good for us this year," said André Daigle, of RCR. "Our regular customers have come again this year." RCR had to contend with the presence of consumers in their section of the show, who were allowed in for the first time to two halls. "But," said Daigle, "other than that, it's been very good." For Jayne Seymour of Vancouver Tool, smaller turned out to be better. She and her husband — and business partner — Andrew have been coming to the show for almost a decade, selling their small range of plastic caulk removing and smoothing tools. "European customers were relieved to learn our product is manufactured in Canada," she said. "It means they don't have to wait two to three months for a container to come from China and they don't have to contend with fluctuations in Asian currencies. It wasn't that way two years ago. There's been a real sea change."
Koelnmesse acquires Spanish hardware show
COLOGNE, GERMANY — Spain's national hardware show, Ferroforma, has been taken over by Koelnmesse, which owns the International Hardware Fair.Why should you care? Quite simply because North Americans looking to do business in Mexico and South America will have to follow Spain's lead. The Spanish Show will be promoted in alternate years from the biannual Cologne event. Koelnmesse already offers a showcase for Asian suppliers in alternate years to the International Hardware Fair. Called Asia-Pacific Sourcing (APS), it will be held March 1-3, 2009. Ferroforma will be held March 25-28, 2009. Hans Kampen, of Koelnmesse, says APS will remain a broad-category show to bring European and North American buyers together with Asian manufacturers, while Ferroforma will have a more European focus. "It's more or less a regional show, even though our focus is to internationalize it somewhat. But APS remains the international platform."
Classifieds
Territory Manager (Toronto/GTA)
RCR International is a leading manufacturer of complete lines of products for professionals and do-it-yourselfers. The company is recognized as a pioneer in the door and window insulation market, and is proud to expand its innovative expertise to encompass various other quality product lines. RCR International currently manufactures over 3000 products including weather-stripping, insulation components, floor protection products, screen and squeegees. Being the supplier to the most prestigious retailers in America, RCR International wants to offer the best to its customers. We have in place an effective and efficient distribution network with facilities in key regions: Montreal, Toronto and Chicago. This allows RCR International to distribute its vast array of products all over the world.
We currently have an opening for a dynamic individual to join our team as a Territory Manager for the area of Toronto, Ontario (Mississauga, Brampton etc).
JOB DESCRIPTION - TERRITORY MANAGER
Under the immediate responsibility of the Western Sales Manager, the sales representative plans and organizes all activities related to the business development of his assigned territory. More specifically, he is responsible for the increase in sales and profits of his current customers and the development of additional accounts. His past history proves without a doubt that he is results oriented and capable of working with a minimum of supervision.
Main Tasks:
Drive sales in territory by:
Analyze sales reports to understand your market;

Visit your customers: this may require out-of-town overnight reservations

Take physical inventory of Company displays in stores; refilling of empty shelves;

Install racking and shelves in new stores and fill the shelves with Company products;

Set up numerous trade shows (this may require installing the booths using different power tools, putting in racking and shelves and carrying heavy cases of products);

Offer and demonstrate Company products during trade shows;

Contact your customers by telephone to offer special promotions;

Prepare product catalogues;

Transmit all orders to the order desk;

Write and forward weekly sales and expense reports to the office;

Maintain your customer files up to date and file customer invoices.
This position requires:
Minimum of a Junior College degree in administration;

A minimum of 3 to 5 years experience in a similar position;

Experience in the hardware industry and computer literacy are a definite asset;

Ability to analyze and make a diagnosis of current problems;

Occasional week-end availability during trade shows.
Please submit your resumé to Nathalie Charbonneau through email (n.charbonneau@rcrint.com)or fax your resumé to (450) 670-1669.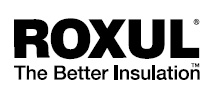 Roxul is a leading manufacturer and marketer of mineral wool insulation products in the North American marketplace with our head office in Milton and production facilities in both Milton (ON) and Grand Forks (BC). Our expanding company is a subsidiary of Rockwool International, manufacturing quality, high performance mineral wool products. We are searching for talented, energetic individuals with drive and determination to join us at our Milton facility.
Product Manager
Reporting to the Marketing Manager, you will be responsible for product management and overall coordination of the product management function.You have the ability to develop detailed marketing/business plans, market analyses, competitive analyses as well as propose actions and strategies. A university degree in marketing, business or the equivalent coupled with 5-10 years' experience including at least two years' sales experience are essential. Excellent strategic thinking, decision-making, planning, organizational, and computer skills are also requirements.
We offer a dynamic environment with significant growth potential and have an excellent benefit and remuneration package. If you feel you meet the above
requirements, please apply to:
Human Resources
ROXUL Inc.
420 Bronte St., Suite 105
Milton , ON L9T 0H9
e-mail: jobs@roxul.com
fax: (905) 878-8077

National Account Manager

Graham & Brown Limited supplies some of the largest and most well known retailers around the world with innovative home enhancement products designed to meet our consumers' needs. In Canada, the company sells its' Wallpaper and Art products through well recognized retailers like Home Depot, Wal-Mart, Canadian Tire, Home Outfitters and Lowe's.

Rapid growth in Canada requires us to seek a candidate to fill the position of National Account Manager to manage and grow several of these key National customers. This is an excellent opportunity for a highly motivated, driven and enthusiastic individual looking for career advancement in a fast paced, entrepreneurial environment.

Key Responsibilities

- Exceed sales & profit targets by growing current products & introducing new products. - Develop & implement a Business Plan for target accounts. Present to retail buyers. - Achieve results through strategic Category Management with assigned accounts. - Work  & communicate effectively with all support functions. - Monitor & report on sales & profit by account as well as forecasts & inventory. - Manage account expenses to ensure that activities are carried out on Budget. - Analyze & report on POS with customers utilizing their in-house reporting systems. Qualifications - 5+ years experience as a National Account Manager selling consumer goods to National accounts in the Hardware/Home Improvement/DIY segment - University or College graduate - A proven track record of partnering with retail buying teams to drive sales - Experience working with retailers & their POS reporting systems (i.e. Retail Link) Graham & Brown offers a competitive compensation package that consists of a base salary, bonus program, car allowance and comprehensive benefit plan. The company is located in Oakville just off the QEW at Trafalgar Rd. Interested applicants should submit their resumés along with compensation expectations to gary.gill@grahambrowncdn.ca. No phone calls please.
Territory Manager – Alberta South Freud Canada, Inc.
We are a well established & respected Canadian wholesale company with direct links to a world class European manufacturer of high quality woodworking tools. Your duties as Freud Canada's Territory Manager for the Alberta South area will be to develop and maintain our market share. The ideal candidate will have experience calling on Hardware chains, Building Supply outlets and Big Box stores. Strong organizational skills with the ability to work independently are prerequisites for this position.
Preferably you possess a College or University degree. Frequent overnight travel will be required of this position. We offer a highly competitive performance based remuneration structure and car allowance. Please email your resume to the attention of: Mark Mossman National Sales Manager Freud Canada Inc. 7450 Pacific Circle Mississauga, Ontario L5T 2A3 mmossman@freudcanada.com
Sell your company - or buy one - with HARDLINES Classifieds! Do your executive search, find new lines or get new reps in the HARDLINES Marketplace. Only $2.75 per word for three weeks in the classifieds. To place your ad, call Brady Peever at 416-489-3396 or email: brady@hardlines.ca
To ensure you receive your HARDLINES newsletter each week, please add admin@HARDLINES.ca to your address book.

Did your email system make this newsletter unreadable? You can read it online instead . Publishing Details:

HARDLINES is published weekly (except monthly in December and August) by HARDLINES Inc. 360 Dupont Street Toronto, Ontario, Canada M5R 1V9

© 2008 by HARDLINES Inc. HARDLINES™ the electronic newsletter www.HARDLINES.ca ; Phone: 416.489.3396; Fax: 416.489.6154

Michael McLarney - President - mike@HARDLINES.ca Beverly Allen, Publisher - bev@HARDLINES.ca Vicky Sanderson - Editor - vicky@HARDLINES.ca Judy Jacket - Accounts Manager - judy@HARDLINES.ca Brady Peever - Circulation Manager - brady@HARDLINES.ca

The HARDLINES "Fair Play" Policy:

Reproduction in whole or in part is very uncool and strictly forbidden and really and truly against the law. So please, play fair!

Call for information on multiple subscriptions or a site license for your company. We do want as many people as possible to read HARDLINES each week - but let us handle your internal routing from this end! Subscription:

$285 (Canadian subscribers add $14.25 GST = $299.25 per year/ GST #13987 0398 RT).

Secondary subscriptions at the same office are only $46 (Canadian subscribers add $2.30 GST = $48.30).

Ask about our reduced rate for branch offices.

You can pay online by VISA/MC/AMEX at our secure website or send us money. Please make cheque payable to HARDLINES.
COMPANIES IN THE NEWS
CARLETON PLACE, ON — RONA opened its new Carleton Place store last week. The $15 million store, which replaces an existing RONA Cashway operation, is 52,000 sq. ft. It includes a 9,000 sq.-ft. indoor lumberyard, a 64,000 sq.-ft. outdoor drive-through lumberyard, and a 15,000 sq.-ft. garden centre.MISSISSAUGA, ON — Castle Building Centres has added three new members. They are Ouellette Bros. Building Supplies in Fort St. James, BC, El-Tech Windows & Doors in Listowel, ON, and Layton's Lumber in Sydney Mines, NS. VANCOUVER — Canwel Building Materials saw revenues drop 5.4% in 2007 to $862 million, from $911 million in 2006, a decrease the company said resulted mostly from a sharp falloff in U.S. demand and in drops in the price of lumber, down an average of 37%, and in oriented strand board, down an average of 32%. Despite the decline, the company was able to post an annual profit of $17.3 million, up 23% over 2006. TEMISCAMING, QC — Tembec will shut down its Bearn, QC sawmill for three months at end of March due to a depressed lumber market, throwing about 150 employees out of work. "This shutdown is a reflection of the severe decline in overall market conditions, driven primarily by the dramatic fall in the number of housing starts in the United States and the related impact on lumber pricing," said Dennis Rounsville, president of Tembec's forest products group, in a prepared statement. TORONTO — Loblaw Cos. earned $330 million on sales of $29.39 billion in 2007, up from a loss of $219 million on earnings of $28.64 million in 2006, and saw same-store sales grow 2.4%. But that was not enough to offset margin declines that resulted from targeted promotional pricing aimed at drawing back customers to the troubled chain. CHARLOTTE, NC — Lowe's Cos., the industry's second-largest dealer, will delay about 20 of the 120 store openings it had planned for 2008. Those delays will be in markets that are depressed by the current housing downturn, including California and Florida.The Houston Chronicle quotes Larry Stone, Lowe's president, as telling analysts last week that while he's optimistic about the housing market moving towards recovery, he also says his company can't wait for the "housing gods to help us." WASHINGTON — Dealers who sell home improvement products took a deeper hit to their revenue in February than retailers in general, according to advanced monthly estimates released last week by the U.S. Commerce Dept. Overall, retail and food service sales, seasonally adjusted for inflation, rose 2.6%, to $380.2 billion in February, compared to the same month a year ago. However, February sales were off 0.6% compared to January. Building material and garden equipment and supplies dealers generated $28.3 billion in sales in February, down 4.2% from February 2007. ATLANTA — More than 3,000 Home Depot store managers gathered here last week for an annual pep talk by CEO Frank Blake. According to employees quoted in a report by the Atlanta Journal Constitution, the event was more low-key than it was under the hand of former CEO Bob Nardelli. Blake continues to focus strategy on customer service and the store experience with a plan that includes more employee bonuses, increased numbers of trade specialists, and pulling in more professional home improvement customers. But even with the plan, Blake has warned that 2008 will be a difficult year. MEMPHIS — Orgill Inc., the giant independent distributor of home improvement products, is planning two new distribution facilities. One will be a conventional DC in the Pacific Northwest, while the other will be a "Supercenter" that will measure more than one million sq. ft., and will serve customers throughout the midwestern region. It will replace Orgill's Vandalia DC, and act as a system-wide import flow-through center. Sites are expected to be chosen by fall of this year, with construction to start shortly thereafter. The new facilities will complement Orgill's current distribution network, which includes locations in Memphis and Inwood, WV; Tifton, GA, Hurricane, UT, and Kilgore, TX. MOLINE, IL — Deere & Co. has signed an agreement to buy 50% of Xuzhou Xuwa Excavator Machinery, the third largest domestic excavator manufacturer in China. LONDON — Wal-Mart may be preparing to float a "significant stake" in Asda, a chain of supermarkets in the U.K., according to a report in the Sunday Telegraph. Funds from the sale may be used to finance new store openings or to acquire a convenience store chain. Wal-Mart bought Asda in 1999 for £6.7 billion.  
People on the Move
Curt Barker has been named vice-president, sales for Owens Corning. Barker will be responsible for building materials distribution sales in North America, including insulation, foam, roofing and asphalt products. He was previously president and COO of Suncoast Roofers Supply.Ace Hardware has named a new CFO, Dorvin Lively, who was most recently executive vice-president and chief financial officer for Maidenform Inc.
Economic Indicators
Contractors' selling prices for new homes rose 6.5% between January 2007 and January 2008, a faster pace than the year-over-year increase of 6.2% in December. (StatsCan)Canadian companies exported $38 billion worth of merchandise in January, a 3.6% increase from December. (StatsCan) Housing starts reached 256,900 units in February, up 18% from January. (CHMC)
Noted...
This year's CHHMA Spring Conference features an impressive lineup of speakers. It also includes HARDLINES' own Michael McLarney, who will conduct a session entitled "Hardware and home improvement industry update". Be sure to attend and learn the latest statistics on the size of the industry, and what's in store for Canada's home improvement retailers in the year ahead. (For more info on the CHHMA Spring Conference, April 1-2, click here.)