In This Issue
"The most important thing is never to stop questioning." — Albert Einstein (1879-1955)
RONA buyers to miss Las Vegas show
SPECIAL REPORT - With the demise of the National Hardware Show Canada, industry eyes are on that erstwhile event's big sister, the National Hardware Show, being held this year in Las Vegas from May 6-8.

Last year, the Canadian market made this show their own, with buyers present from most major retail groups, including Canadian Tire, Home Depot Canada, Home Hardware, Federated Co-op, BMR, UFA, Peavey, and PRO Retail Services. However, one group that was absent last year was RONA, which failed to send any buyers.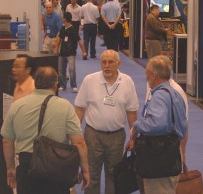 And it intends to do the same this year. HARDLINES has confirmed that nobody from the RONA buying team will head to NHS this year. This, despite the fact that the show has grown to more than two million square feet in size, with some 3,500 exhibitors representing 150 product categories. Other Canadians do intend to be there in force, however. Terry Derraugh, vice-president merchandising for TruServ Canada, who also heads up buying for PRO Retail Services, plans to send at least five merchants. "The show is big enough," he says, "with enough products and new lines that it's certainly worthwhile for our buyers to go there." Besides hooking up with existing vendors, those buyers are on the lookout for potential new suppliers, as well.
TIM-BR MARTS expands nationally with newest members
CALGARY - With the addition of three new members, TIM-BR MARTS Ltd. now has dealers in all ten Canadian provinces and in Nunavut.
Two more new members give the co-op buying group a presence in some of Canada's most remote corners. FroBuild Ltd. of Iqaluit, NU services much of Canada's north including the Northwest Territories. Given its location on Baffin Island, it must meet the challenge of a four-month window to receive LBM deliveries via ship/sealift. Most of the business is for government contracts, but the company also offers LBM and hardware products to retail customers.
Hancocks Woodwork Inc. in Forteau, NL also fills a niche for remote communities. Located on the mainland, at the lower tip of Labrador, Hancocks has been serving customers for 45 years. It has grown from a woodworking operation to a full-service general store serving customers from as far away as 350 km. Also facing a limited product delivery window of seven months a year, Hancocks has two warehouses.
"These two dealers really have some very different products and unique shipping demands," says Aimee Feaver, spokesperson for TIM-BR MARTS. "That really puts some interesting demands on their inventory planning for the year ahead."
Another newcomer to the TIM-BR MART fold is Orillia Trim & Door Ltd. It is owned and operated by Ken Forbes, who is also a district director of the Lumber and Building Materials Association of Ontario. Forbes' 15-year-old company has a heavy emphasis on windows, doors and trim for cottage properties in central Ontario, with 70% of its business going to contractors.
Quebec shoppers cautious in 2008
MONTREAL - Despite concerns about the financial health of the province, Quebecers plan to spend more this year on hardware and renovations. This is just one of the findings of a new study of more than 1,000 Quebecers by the Retail Council of Quebec (CQCD) on consumer spending trends.

The survey reveals that 84% of Quebec households consider their financial situation to have improved or remained stable over the last 12 months, up slightly from 82% in March 2007. The other 16% of households indicated that their financial situation had deteriorated over the last 12 months. Reasons for the deterioration included an increase in the cost of living (reported by 51%), a deterioration in working conditions (22%), change of status such as retirement, back to school, etc. (13%), and job loss (10%).

Quebec households are relatively optimistic about their own finances for year ahead, with 54% expecting their situation to remain stable and another 30% anticipating it will improve. Only 12% of households expect their situation to worsen, with the great majority of these (69%) citing an increase in the cost of living as the major reason for the deterioration.

Quebecers are less optimistic about the province's financial situation, with 37% expecting to see a deterioration over the next 12 months - a significant increase over the 29% of Quebecers last year who were pessimistic. "We can conclude that, in general, Quebecers are less optimistic than last year about Quebec's financial future," says the CQCD's president, Gaston Lafleur.

The survey reveals that 27% of households intend to make a major purchase in the next 12 months. This is the same proportion as last year. Expenditures will include house appliances, house furniture, and hardware and renovations.
High-end housewares, renos offer opportunity during slump
STEVENS, PA - While economic forecasts may be increasingly grim, there are opportunities for companies who focus on the cautious, conservative luxury consumer. That's the message from Pam Danziger, president of Unity Marketing and a specialist on luxury consumer markets.

Danziger is predicting that the current housing crisis will motivate affluent consumers with cash to buy investment properties, and to invest in improvements to their own homes, especially in rooms that affect resale value. She expects to see more remodelling in kitchens and bathrooms, improvements to household systems such as heating and cooling, plus redecorating projects and upgrades to outdoor areas.Realtors, contractors and marketers that sell to the luxury consumers and their home improvement needs should fare well in 2008 if they recognize they are selling to a more cautious and conservative customer who is less extravagantly indulgent. "These consumers will be looking for real value, not necessarily 'bling'," says Danziger.
Sears tries to revitalize its image
HOFFMAN ESTATES, IL - A TV, online, and in-store marketing campaign is being launched by Sears in an attempt to get shoppers back in the stores, according to Brandweek. Called "Reimagine You!" and designed by Young & Rubicam, Chicago, the plan includes a 36-page stand-alone Sears magazine that will go out in April to seven million subscribers of O at Home, Popular Mechanics and Marie Claire.
Sears, which trimmed its media spending to $493 million in 2007 from $525 million in 2006, needs to focus attention on consumer-friendly brands such as Kenmore and Craftsman, and encourage customers to shop across departments, Sears CMO Richard Gerstein told Brandweek. "We have to reintroduce consumers to Sears who haven't been there recently and show them all of the great things we have."
He added that speculation about the sale of Kenmore and Craftsman are "just rumours."
Classifieds
Account Representative - Alberta
American Standard, an industry leader in Bath and Kitchen products, is seeking an Account Representative ideally based out of Calgary, Alberta.
Basic Function:
As a member of the National Retail Sales Team this position will focus on all key retail account with emphasis on "big box" stores.
This individual must have the ability to develop and implement in-store promotions, develop training programs, process returns, be responsible for inventory management, react to any in-store issues and demonstrate strong problem solving skills.
This position requires a unique individual that is able to develop strong communications with both Store staff and Key management personnel.
Position Qualifications:
Post Secondary Education or equivalent sales/marketing experience.

Previous retail sales experience in a manufacturing environment would be an asset.

Computer experience in Microsoft Office - working with Excel, Word and PowerPoint is an asset.

Strong Communication skills.

Strong problem solving skills.
Qualified applicants should send their resume and salary requirements via email to hrmississauga@americanstandard.com. No phone calls please.
DIRECTOR, NATIONAL DEALER DEVELOPMENT
Home Hardware Stores Limited, Canada's largest independent hardware, lumber and building materials, and furniture retailer with more than 1,000 stores across Canada under the Home Hardware, Home Building Centre, Home Hardware Building Centre, and Home Furniture banners, with annual retail sales of $4.8 billion, is seeking an individual for the role of Director, National Dealer Development.
MAJOR TASKS AND LEVEL ACCOUNTABILITY
Reporting to the Vice-President, Operations, the successful candidate will be responsible for the implementation of Home Hardware's strategic growth plan, as well as, the recruitment and membership application.
A strong understanding of the Canadian Home Improvement Market is required, along with at least five years experience in sales force management.
SPECIFIC RESPONSIBILITIES
Establish and manage Home's Dealer Development organization.

Provide ongoing coaching and support to Dealer Development Managers to help them achieve growth targets.

Recruit and present Home Hardware to prospective new Dealers.

Maintain understanding of the market and develop strategies that will maximize Home's growth.
Manage the recruitment and membership application process.
IDEAL CANDIDATE
Results oriented individual with a strong understanding of retail operations and the strategy needed to succeed in a highly competitive market.

Strong leadership capabilities, including coaching, training and development of talent.

Ability to interpret financial statements and present budgets.

Excellent communication, oral and written, with strong planning, organizational and presentation skills.

Computer literate with strong knowledge of MS Office.

Strong negotiating and budget management skills.

Experience recruiting new members.

Must be able to multitask and complete priorities effectively.

Preference to a bilingual candidate.
This position includes extensive travel.
We offer a competitive salary and great working conditions. If you are interested in becoming part of Home Hardware, please forward your resume, quoting Director, National Dealer Development #1247, by Friday, April 4, 2008 to:
Human Resources Department
Home Hardware Stores Limited
34 Henry St. W. , St. Jacobs, ON N0B 2N0
E-mail: hr@homehardware.ca (Microsoft Products Only)
Fax: 519-664-4711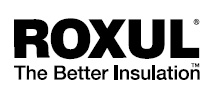 Roxul is a leading manufacturer and marketer of mineral wool insulation products in the North American marketplace with our head office in Milton and production facilities in both Milton (ON) and Grand Forks (BC). Our expanding company is a subsidiary of Rockwool International, manufacturing quality, high performance mineral wool products. We are searching for talented, energetic individuals with drive and determination to join us at our Milton facility.
Product Manager
Reporting to the Marketing Manager, you will be responsible for product management and overall coordination of the product management function.You have the ability to develop detailed marketing/business plans, market analyses, competitive analyses as well as propose actions and strategies. A university degree in marketing, business or the equivalent coupled with 5-10 years' experience including at least two years' sales experience are essential. Excellent strategic thinking, decision-making, planning, organizational, and computer skills are also requirements.
We offer a dynamic environment with significant growth potential and have an excellent benefit and remuneration package. If you feel you meet the above
requirements, please apply to:
Human Resources
ROXUL Inc.
420 Bronte St., Suite 105
Milton , ON L9T 0H9
e-mail: jobs@roxul.com
fax: (905) 878-8077
Territory Manager (Toronto/GTA)
RCR International is a leading manufacturer of complete lines of products for professionals and do-it-yourselfers. The company is recognized as a pioneer in the door and window insulation market, and is proud to expand its innovative expertise to encompass various other quality product lines. RCR International currently manufactures over 3000 products including weather-stripping, insulation components, floor protection products, screen and squeegees. Being the supplier to the most prestigious retailers in America, RCR International wants to offer the best to its customers. We have in place an effective and efficient distribution network with facilities in key regions: Montreal, Toronto and Chicago. This allows RCR International to distribute its vast array of products all over the world.
We currently have an opening for a dynamic individual to join our team as a Territory Manager for the area of Toronto, Ontario (Mississauga, Brampton etc).
JOB DESCRIPTION - TERRITORY MANAGER
Under the immediate responsibility of the Western Sales Manager, the sales representative plans and organizes all activities related to the business development of his assigned territory. More specifically, he is responsible for the increase in sales and profits of his current customers and the development of additional accounts. His past history proves without a doubt that he is results oriented and capable of working with a minimum of supervision.
Main Tasks:
Drive sales in territory by:
Analyze sales reports to understand your market;

Visit your customers: this may require out-of-town overnight reservations

Take physical inventory of Company displays in stores; refilling of empty shelves;

Install racking and shelves in new stores and fill the shelves with Company products;

Set up numerous trade shows (this may require installing the booths using different power tools, putting in racking and shelves and carrying heavy cases of products);

Offer and demonstrate Company products during trade shows;

Contact your customers by telephone to offer special promotions;

Prepare product catalogues;

Transmit all orders to the order desk;

Write and forward weekly sales and expense reports to the office;

Maintain your customer files up to date and file customer invoices.
This position requires:
Minimum of a Junior College degree in administration;

A minimum of 3 to 5 years experience in a similar position;

Experience in the hardware industry and computer literacy are a definite asset;

Ability to analyze and make a diagnosis of current problems;

Occasional week-end availability during trade shows.
Please submit your resumé to Nathalie Charbonneau through email (n.charbonneau@rcrint.com)or fax your resumé to (450) 670-1669.

Sell your company - or buy one - with HARDLINES Classifieds! Do your executive search, find new lines or get new reps in the HARDLINES Marketplace. Only $2.75 per word for three weeks in the classifieds. To place your ad, call Barb Hills at 416-489-3396 or email: barb@hardlines.ca
To ensure you receive your HARDLINES newsletter each week, please add admin@HARDLINES.ca to your address book.

Did your email system make this newsletter unreadable? You can read it online instead . Publishing Details:

HARDLINES is published weekly (except monthly in December and August) by HARDLINES Inc. 360 Dupont Street Toronto, Ontario, Canada M5R 1V9

© 2008 by HARDLINES Inc. HARDLINES™ the electronic newsletter www.HARDLINES.ca ; Phone: 416.489.3396; Fax: 416.489.6154

Michael McLarney - President - mike@HARDLINES.ca Beverly Allen, Publisher - bev@HARDLINES.ca Vicky Sanderson - Editor - vicky@HARDLINES.ca Judy Jacket - Accounts Manager - judy@HARDLINES.ca Brady Peever - Circulation Manager - brady@HARDLINES.ca

The HARDLINES "Fair Play" Policy:

Reproduction in whole or in part is very uncool and strictly forbidden and really and truly against the law. So please, play fair!

Call for information on multiple subscriptions or a site license for your company. We do want as many people as possible to read HARDLINES each week - but let us handle your internal routing from this end! Subscription:

$285 (Canadian subscribers add $14.25 GST = $299.25 per year/ GST #13987 0398 RT).

Secondary subscriptions at the same office are only $46 (Canadian subscribers add $2.30 GST = $48.30).

Ask about our reduced rate for branch offices.

You can pay online by VISA/MC/AMEX at our secure website or send us money. Please make cheque payable to HARDLINES. Top
Companies in the News
MISSISSAUGA, ON - Wal-Mart Canada has launched its first-ever retail product extended warranty program, offering Canadian customers product protection with a focus on low prices. Extended warranties are now available on more than 1,900 items, covering a wide range of electronics.

FEDERAL WAY, WA - Weyerhaeuser has sold its containerboard packaging and recycling business to International Paper for $6 billion in cash, and will use a substantial portion of the after-tax proceeds from the sale to pay down debt. The transaction includes nine containerboard mills, 72 packaging locations, 10 specialty-packaging plants, four Kraft bag and sack locations and 19 recycling facilities. The transaction affects approximately 14,300 employees.LONDON - Wolseley plc, the international building materials distributor, reported that its pro dealer subsidiary in the United States, Stock Building Supply, incurred a £44 million British (US$89 million) loss in operating income for the six months ended Jan. 31. America's slumping housing market was blamed for the decline. Stock's revenue for these six months was off 25.7% to the equivalent of $1.80 billion. Its same-store sales fell 22.8%. Its loss, which compares to an $81 million profit for the same period a year ago, reflected lower sales and an increase in bad debts. NEW YORK - Wal-Mart will begin pressuring its Chinese suppliers to go green, according to China CSR. "We've started a very aggressive strategy in China that is not only going to deal with environmental sustainability, but also with the issues of sourcing in China," said Wal-Mart CEO Lee Scott at a summit meeting of the Wall Street Journal. Scott says Wal-Mart wants to devise a waste disposal solution for its Chinese stores, and reduce both waste and greenhouse gas emissions. ST. LOUIS, MO - Westlake Ace Hardware, one of the co-op's largest members, has opened a store in this city's Brentwood neighborhood. It's the third store for Ace in the St. Louis area. Ace has more than 85 stores in Missouri, Kansas, Nebraska, Iowa, Oklahoma, Texas, and New Mexico. NEW YORK - Despite slow sales caused by the U.S. housing slump, Black & Decker Corp. chairman, president and CEO Nolan Archibald received compensation valued at $12.5 million in 2007, according to CNN Money. That's slightly more than the $12.3 million he got in 2006. The CEO received an annual salary of $1.5 million, a $400,000 bonus, a performance-related award of about $1.4 million and stock, option and cash awards that were valued by the company at nearly $8.7 million.
People on the Move
Heather Janisse has been named national accounts manager with Scotts Canada, with responsibility for Wal-Mart and Loblaws.

Bruce Morton has joined Maxtech Consumer Products as senior sales manager, with primary responsibility for U.S. accounts. Most recently, he was at Foremost Group and prior to that stints at Emerson Power Tools (Ridgid) and Cooper Tools. He will report to Brian Sweeny, vice-president of sales and marketing, and work alongside Fazeela Subhanally, national accounts manager … Tamara Neill has joined Maxtech as graphic designer - marketing analyst.Rick Smith has been named vice-president of International Sales and Marketing for Brinkmann Corp. in Dallas, TX, a producer of barbecues, landscape and handheld lighting, pet supplies, boat accessories and "camo" wear. He will be responsible for setting up corporate sales offices and distribution for the Canadian market. Rob Cissell, formerly at Kingfisher plc, is joining Wal-Mart to help the giant retailer with its expansion in China. Cissell had been with Kingfisher since 1994. During that time, he served as managing director of Comet and commercial director of Woolworths, eventually moving over to Kingfisher's DIY division, B&Q in 2003.
Economic Indicators
Expect a slow first half of the year, as economic growth for the year is being pegged at 1.1%, as the strong loonie and weak U.S. economy take their toll on U.S. demand. Ontario is expected to grow by only 0.5%, while Saskatchewan is expected to grow by 3%. (TD Bank)

Consumer prices increased by 1.8% in the 12-month period to February, the slowest rate of growth in six months and a marked slowdown from the 12-month increase of 2.2% in January. (StatsCan)

Manufacturing sales increased by 1.3% in January to $49.3 billion, as the sector struggled to spring back from the three-year low of -3.7% growth posted in December. (StatsCan) Growth in business investment and consumer spending, coupled with a healthy construction sector, contributed to higher revenues and profits for wholesalers in 2006. Total operating revenues for the industry hit $660.0 billion, up 5.8% from 2005. This rate of growth was slightly slower than the increases of 7.1% in 2005 and 9.1% in 2004. (StatsCan)
Correction
In our March 17 issue, Robert Dutton was identified as the RONA executive who presented to a CIBC World Markets Conference. It was, in fact, RONA's CFO, Claude Guévin, who made the presentation.
Noted...
New strategies for enhancing employee productivity will be the focus of the Retail Council of Canada's upcoming Retail Human Resources Conference, April 9 in Toronto. Called "Productivity, Performance and Customer-Focused HR" the Conference addresses the issues facing HR professionals working in retail industry. Speakers will include Gail Tanaka, manager, training and development for Shoppers Drug Mart; Stephen O'Keefe, vp loss prevention & risk management for Wal-Mart Canada; and Janice Antaya-Finlayson, vp, corporate HR services for Best Buy Canada. For more info, click here.